Al McKay talks Earth Wind & Fire Experience
By Classic Pop | July 5, 2022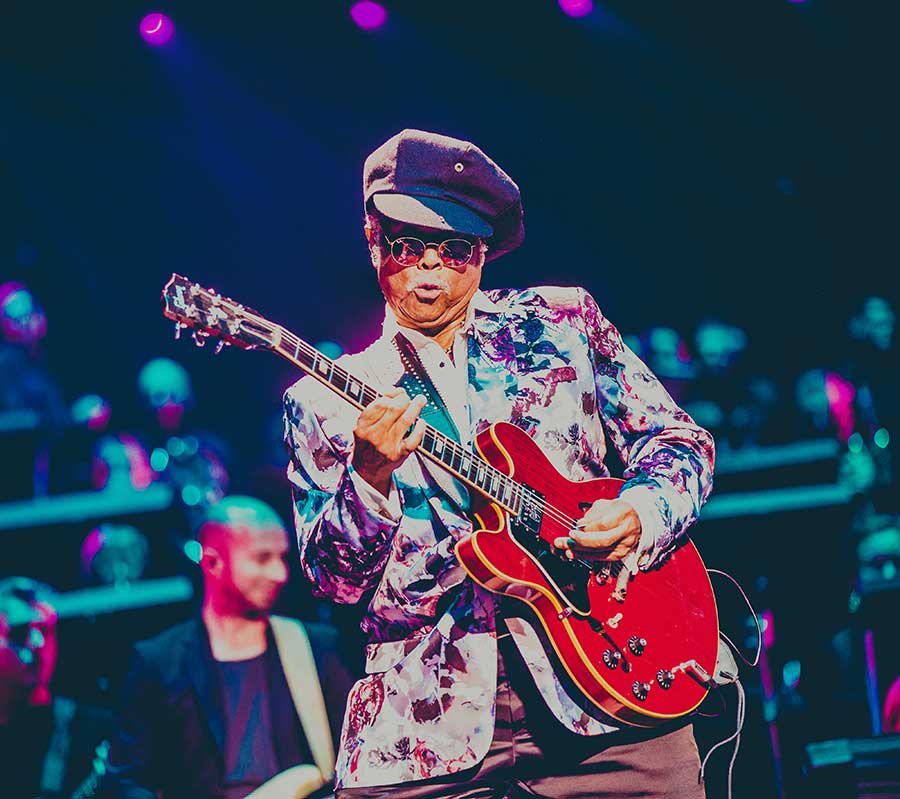 Al McKay, ex of Earth Wind & Fire and now of Earth Wind & Fire Experience, talks to Dave Freak about his time in one of the biggest jazz-funk-pop bands of all time…
"The 70s were wonderful – that would be my happiest time," smiles former Earth Wind & Fire guitarist Al McKay. But he seems pretty happy today.
Lured to Europe with his Earth Wind & Fire Experience show, he was initially over for a concise run of dates across the EU and the UK, including Birmingham's Mostly Jazz Funk & Soul Festival, "but my agent keeps calling me to tell me he's added more shows," Al laughs. As a result, his stay has now being extended to embrace festivals in places such as Serbia and Georgia, before he flies out to play Japan in September.
"More dates are coming in. [It's] word of mouth – we don't really have a publicist – people to people, that's how the band got to be known."
Born in 1948 in New Orleans, it was surprisingly not that city's unique style of jazz that inspired the young Al to pick up a guitar, but a certain hip-swinging musician/actor who set him on his path.
"I saw an Elvis movie called Loving You [1957]. It was in the third grade [aged 8-9], but it affected me so much – the guitar! I just so loved it! I got one, and never put it down.
"I played it upside down for a year – I didn't know they made left-handed and right-handed guitars! What I'd got was a right-handed guitar, so with no instructions, I learnt how to tune it to a straight 'E' and I kinda learnt how to play songs from there.
"But I never studied. I don't read music, but I've got a very good concept of what I'm doing – and it's usually a very good concept."
Winning talent contests at school, Al's big break came when he visited Ike and Tina Turner, who were rehearsing nearby. When Ike wanted a specific guitar part, the young Al cheekily stepped up.
"Ike offered me a job, to become a member of the band, which was fabulous. From there, that's where the music thing took off. But Ike Turner was the first person to give me a job – a professional musical job."
Though Al diplomatically prefers to leave discussion of Ike's negative side to others, the revue – one of the great live acts of the mid- to late-60s – gave him the music education he'd previously lacked, and lead him to work with another of the great entertainers of the period, Sammy Davis Jr.
"That was a long way from Ike and Tina," he laughs. "At the time, I'd met a guy in LA called HB Barnum who was a petty big producer and arranger. He worked with Aretha Franklin, Lou Rawls and those people, and he just took a liking to my playing and started calling me for sessions. And one night there was a party we were playing, and it was a Sammy Davis Jr. party, and he bought in his entourage and we played a couple of sets for them.
"The wah-wah pedal had just come out and I was wah-wahing, and Sammy dug it, and he wanted to change his show – he was getting a lot more younger people in, [and] he'd changed all the standards to songs by Blood, Sweat & Tears, The Ides Of March, The Beatles… Being at the right place at the right time, I got hired, just because he heard me that night."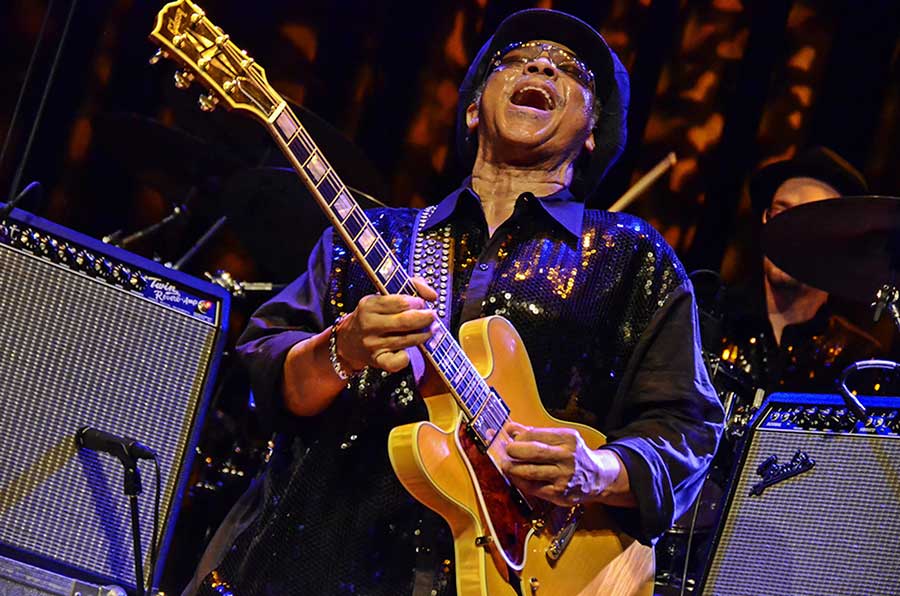 Among the tracks the wah-wah-playing Al was performing nightly with Sammy was Isaac Hayes' Theme From Shaft, and when the composer came to see the show, he was so impressed by the young McKay, that he hired him for his own band. If you've ever seen the Wattstax film, that's Al, on stage, with Hayes.
From Hayes, Al went on to join the ranks of The Watts 103rd Rhythm Street Band, which is where he first came into the orbit of Maurice White's Earth Wind & Fire.
"We were actually the two new Black groups who'd just singed to Warners, and Maurice and I met at a recording session. We took each others' numbers and said, 'Hey man, we've got to get together,' [but] it never happened."
Later, though, Al did get a call, although it was from former high school colleague turned Earth Wind & Fire vocalist, Jessica Cleaves.
"Roland Bautista was in Earth Wind & Fire and we knew each other, but when he quit, Jessica called me and asked me if I'd be interested, and I said, 'Yeah!'
"Then, I got a call from Maurice saying he'd like to do an audition, and I went down and knew I'd nailed it," he laughs. "We all got on great, they were all very creative guys, it was a new kind of music. They were more jazz orientated than me, but it all worked out. We blended the jazz, funk and pop together and it all came out with that Earth Wind & Fire sound – with a kalimba on top of that."
Although Al had a wide knowledge of pop, soul, funk and R&B, he knew little of contemporary jazz. But band members where keen to provide him with an education.
"Larry Dunn [keyboards], Philip Bailey [vocals, percussion], Ralph Johnson [drums] and Andrew Woolfolk [brass] – those guys were the ones who turned me onto the jazz, like Chick Corea's Return To Forever. That group we used to listen to quite a bit, and that helped me get the flavour of some new music. R&B, funk, I had down, but this was new for me, and these guys helped me quite a bit. Chick Corea was the first one I really loved."
Founded by Maurice in the late 1960s, Earth Wind & Fire created a unique sound, which included the use of the African kalimba, horns, and contrasting vocals. As Al joined, for 1973's Head To The Sky album, all the elements were coming together, with increasingly spectacular live shows sealing their reputation.
Using Egyptian imagery, leading magicians/illusionists Doug Henning and David Copperfield were among those who helped them create an unforgettable live experience – something Michael Jackson wouldn't forget.
"He would come to our shows every time we'd appear in LA, and come backstage and tell us how much he loved it. When you saw Michael's shows years later, he was using the same effects, like coming up out of the stage, disappearing."
Band material typically developed out of jams, or from riffs and snippets, with several people involved, and Maurice steering the direction.
"Sing A Song, we wrote in Zürich, on a European tour. I started playing these changes and started humming along and Maurice came in and started singing a new melody. He starts it singing, but it had no verses yet – that's how we normally wrote.
"Except for September," he adds. "I did an eight-track and bought it to Maurice and he loved it. That was the only time I got close to writing some music. What you hear on September today, the opening, that's all guitars mostly – I did all of those. Maurice loved it, and the first thing out of his mouth was 'Do you remember…' – okay, that's great!"
Also contributing to the track was songwriter Allee Willis (who also co-wrote Boogie Wonderland, as well as hits for Pet Shop Boys and The Pointer Sisters), although she initially wasn't convinced by September's gibberish refrain.
"Allee didn't like that 'ba-de-ya'," Al recalls. "She said, 'You gotta change that,' it doesn't work for her. But Maurice stuck to his guns, and that's what sold the record."
Despite Earth Wind & Fire's huge success – with such hits as Fantasy, After The Love Has Gone and Star – Al left in 1981, in the wake of double album, Rise.
"It was something I needed to do," he says simply, adding: "A year or two after I'd left, they'd broken up, so it was over."
However, aware of the continued popularity of the music they'd made together, Al formed The LA Allstars with former Earth Wind & Fire members, including Andrew Woolfolk, Fred White and Johnny Graham, also calling in musicians who'd played with The Doobie Brothers, Rufus and other acts.
"We had a really good band!" Al laughs.
Recreating the old material, their name changed to Earth Wind & Fire Experience Featuring The Al McKay Allstars, eventually ending in today's Al McKay's Earth Wind & Fire Experience.
"They weren't real happy about it," he says of some of his old Earth Wind & Fire pals. "But we stayed out of their way, and the band was great. We played the music correctly, played it how the music was supposed to sound, it was nothing to be ashamed of … and now here we are.
"It's not the same show as Earth Wind & Fire did," Al adds, "but it's the same music. We do pretty much all the hits, the songs people like… We've been doing this more than 20 years!"
Al McKay's Earth Wind & Fire Experience appear at Birmingham's Mostly Jazz Funk & Soul Festival (8-10 July 2022) with The Specials, The Wailers, The Fatback Band and De La Soul. Click here for more info.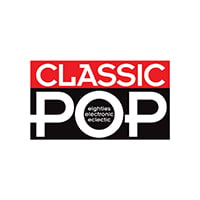 Classic Pop
Classic Pop magazine is the ultimate celebration of great pop and chart music across the decades with in-depth interviews with top artists, features, news and reviews. From pop to indie and new wave to electronic music – it's all here...