Spotlight: Prince – Batman
By Classic Pop | February 24, 2023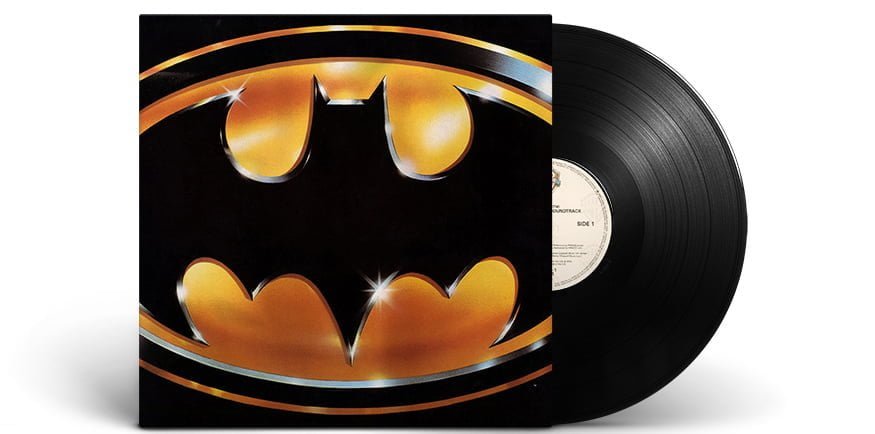 A conciliatory gesture to his label Warner Bros? Sell-out or heartfelt? A spiritually-motivated artistic statement? Either way, Prince rounded off an extraordinary 1980s with arguably his final masterpiece, 1989's Batman… By Matt Phillips
If you believed the British press in early 1989, there was trouble in Prince's kingdom. The NME trumpeted "a crisis in his Paisley Park empire" and rumours that the Lovesexy Tour was losing "thousands of pounds per week".
There was further speculation that the Minneapolis genius may completely relocate his centre of operations from the United States to Europe, and then he suddenly split from his management team, Cavallo, Ruffalo and Fargnoli, with Purple Rain director Albert Magnoli briefly taking over the reins.
There was also the spiritual and financial fallout from the Lovesexy album, released the previous May. It had sold less than expected in the US and had only seen the light of day when Prince pulled The Black Album from release.
The singer alluded to a dark night of the soul on 1 December 1987, telling Rolling Stone in 1990: "I suddenly realised we can die at any moment and we'd be judged by the last thing we left behind. I didn't want that angry, bitter [album] to be the last thing."
So it was hardly surprising to hear that Prince had been having meetings about providing songs for the Tim Burton-directed, Warner Bros-bankrolled Batman movie since September 1988.
Plus there were some very good omens: Neal Hefti's original Batman TV theme was the first tune Prince remembered learning as a child. It also emerged that Jack Nicholson himself – cast as The Joker – had personally recommended Prince for the soundtrack gig.
Burton was a big fan, too. Some of the movie's themes seemed to tally with his own spiritual concerns ('Spooky Electric', his name for the Devil on the Lovesexy lyric sheet, wouldn't have been a bad pseudonym for The Joker himself).
Prince travelled to Pinewood Studios near London in January 1989, watching a Batcave scene featuring Batman (Michael Keaton) and Vicki Vale (Kim Basinger).
He was also inspired to write Partyman when watching Nicholson on the set, telling Rolling Stone: "He just walked over, sat down and put his foot up on a table, real cool. He had this attitude that reminded me of Morris Day – and there was that song."
Prince then completed the Japanese leg of the Lovesexy Tour, and quickly finished the Batman songs at Paisley Park in February and March 1989.
All in all, Prince turned around the whole album around in just six weeks. He invited various collaborators – the Sounds Of Blackness choir, horn section Eric Leeds and Atlanta Bliss, string arranger Clare Fischer – but mainly ended up cutting up their contributions via the Fairlight, his new favourite toy.
Despite eccentric instrumentation and demanding song structures, Batman became his most 'pop' album since Purple Rain.
The Future, Electric Chair, Partyman, Batdance and Lemon Crush are essentially one-chord jams but Prince knows exactly how to hold the attention with false endings, stop-start arrangements, escalating riffs, hysterical guitar solos and quirky chord voicings.
There's arguably also more humour than on any other Prince album of the 80s, the Partyman/Vicki Waiting/Trust sequence among his most uplifting music of the decade.
The Arms Of Orion was co-written and co-performed with Sheena Easton, while Scandalous – a brilliantly-sung, emotive love ballad in the International Lover/Do Me, Baby/Crucial vein – came with a co-writing credit for his father John L Nelson, though his contribution is unknown.
Meanwhile, The Future can't help but call to mind Sign O' The Times' title track with its minimalist groove, philosophical bent and drug reference. Even the weakest cut, Lemon Crush, featured some engagingly off-the-cuff vocals and a killer cowbell-inflected drum-machine groove.
Prince delivered the album to his label on 22 April 1989 and was apparently in uncharacteristically conciliatory mood towards his paymasters; his liner notes thanked the Warners top brass for the first time ever, and, of the nine photos included in the CD cover, only one was of the singer himself.
But he later revealed to Rolling Stone that he'd been pressured by Warner Bros to bring even more commercial issues to bear on the project: "Did you know that the album was supposed to be a duet between Michael Jackson and me? He as Batman, me as the Joker?"
Prince also later reported that he wasn't the only one feeling the heat, telling the same magazine in 1990: "There was so much pressure on Tim that for the whole picture, I just said, "Yes Mr Burton, what would you like?"'
The first time the public heard any of this long-awaited new music was when Prince premiered a nine-minute version of Batdance at Minneapolis's Pacific Club on 5 April 1989.
The song – a superb distillation of Batman's melodic themes – was released as the album's lead single in the US on 9 June and went to No.1, his penultimate Stateside chart-topper.
Three days later it was released in the UK and went to No.2, with Mark Moore of S'Express in charge of the 12" remix.
The Batman album was released in the US on 20 June 1989, quickly becoming his first American No.1 record since 1985's Around The World In A Day and shifting one million copies in its first week.
It was also a chart-topper in the UK. Worldwide sales were healthy if not outstanding at around six million, but it didn't become one of the UK's 10 best-selling albums of 1989.
And, despite glowing reviews in NME ("a triumph"), Q and Sounds, generally Prince had lost some critical clout, the likes of NWA, The Stone Roses, Happy Mondays, Neneh Cherry, Public Enemy, Soul II Soul, Inner City and De La Soul seemingly stealing his thunder – though who knows what the impact of The Black Album would have been had it been the follow-up to Sign O' The Times.
Batman's second single, Partyman, reached No.14 in UK at the end of August 1989, and No.18 in the US a month later.
Prince played Electric Chair on the 15th anniversary edition of Saturday Night Live on 24 September, and then The Arms Of Orion became the third single, reaching No.36 in US and No.27 in the UK (Scandalous followed in the US but missed out on the Top 100).
But, by October, Batman was pretty much in Prince's rear-view mirror – he already had the Graffiti Bridge album/movie combo in the can and had announced his Nude world tour.
In common with one of his idols, Joni Mitchell, Prince's music of '88/'89 didn't sound like anyone else. He had ended the decade on a creative high with Batman, arguably his last great album and the conclusion to an extraordinary run of releases between 1984 and 1989.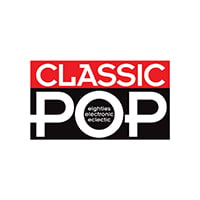 Classic Pop
Classic Pop magazine is the ultimate celebration of great pop and chart music across the decades with in-depth interviews with top artists, features, news and reviews. From pop to indie and new wave to electronic music – it's all here...