The Pop of Lou Reed
By Ian Peel | October 28, 2013
What did Lou Reed mean to pop?  We've had the heart-wrenching tributes and worthy rock waffle, so we'll let the music do the talking and celebrate his life with…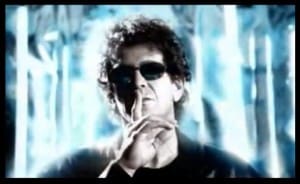 Orchestral Manoeuvres in the Dark, covering I'm Waiting for the Man from The Velvet Underground & Nico:

Propaganda, with their take on another track from the same album:
…which was re-covered by Tracey Thorn:

Vanessa Paradis' very Vanessa Paradis version of Walk On The Wild Side:

A Tribe Called Quest, who sampled Wild Side's bassline into Can I Kick It?:

Duran Duran, with their take on Walk On The Wild Side's B-side, Perfect Day:
…Though obviously we prefer the Children In Need – possibly Gabrielle's finest moment:
David Sylvian and Japan, covering The Velvets' European Son:

New Order, tackling a track from 1968's White Light/White Heat:

James, covering Sunday Morning:
And back to Orchestral Manoeuvres for their version of the same song:
Though the final word should go to Peter Gabriel, who's just posted this personal farewell on his Facebook page:
Oh Lou, where have you gone?
We have lost a great artist
And I have lost my friend.
It was your words and your work with the Velvet Underground that inspired Vaclav Havel to name the Czech revolution, the Velvet Revolution. You brought a great novelist's unswerving attention to the human psyche and soul and attached it to an electric guitar. That clarity and fierce honesty symbolized freedom, like nothing else.
You carried this honesty, purity and passion into whatever you did. Whether it was writers, amplifiers, artists, photography, tai chi, friendships, the glasses you designed or the journeys you had taken, anyone around you knew exactly what you were into; what you loved and hated.
You could be so difficult, narcissistic and intransigent, but anyone you allowed beyond that leather-jacketed protective and sometimes-poisonous veneer got to meet a special man that was sweet, tender and exceptionally loyal.
Watching you and Laurie finding each other was like watching teenage sweethearts (albeit super-smart). Everyone knew New York Lou, who could tell you all the ups and downs of the modern-day urban explorer, exploring drugs and sexual identity, but how many noticed the great romantic poet of the Power of the Heart that you wrote for Laurie. And what wry sharp intelligence you carried with you at all times, that could cut through any packaging and reveal the living and beating core.
It was always such a pleasure to eat and laugh with you and hear that high-pitched squeal of delight, echoing around the room and bursting out of nowhere.
Oh Lou, we're going to miss you.  PG
IP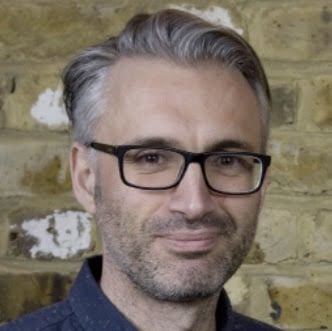 Ian Peel
Ian Peel is the founder and editor-at-large of Classic Pop. He has also written extensively for The Guardian, Record Collector and DJ magazine, as well as books including The Unknown Paul McCartney and The Stiff Records Story. He ran ZTT Records for a period and time and has overseen the label's archive since the mid-Nineties. He is currently touring with Art of Noise/Revision performing live AV.