Texas 25th Anniversary Celebrations
By Classic Pop | December 11, 2014
ALBUM " TEXAS 25 "
February 16TH 2015
TEXAS celebrate their 25th Anniversary in style with the release of their latest album 'Texas 25' which celebrates the very best of the multi-million selling (over 30 million album sales so far), multi-platinum, Ivor Novello Award winning band.
'Texas 25' contains four brand new songs and highlights from the bands greatest hits completely re-recorded and re-worked for 2015 with acclaimed NYC soul outfit Truth & Soul (Amy Winehouse, Adele).
Recorded in the Queens studio of Truth & Soul and mixed at The Black Key's Dan Auerbach's Nashville studios, working on 'Texas 25' was a chance for Texas frontwoman Sharleen Spiteri and band mate Johnny McElhone to hear Black Eyed Boy, Halo, I Don't Want a Lover, Say What You Want, Summer Son, The Conversation with new ears. 'It's almost like we've got who we are, 25 years later,' says Sharleen.
Listen below to 'Inner Smile (Truth & Soul Session)'
In 2015, Texas will present the findings of their 25 years in pop in a new, intimate arrangement, 'An Evening With…' in which Sharleen will talk through her amazing career and the band will play as a four piece skiffle ensemble as punctuation points.
'AN EVENING WITH TEXAS'
APRIL 2015
SATURDAY – 18 – BRIGHTON DOME
SUNDAY – 19 – BIRMINGHAM SYMPHONY HALL
MONDAY – 20 – SALFORD THE LOWRY
WEDNESDAY – 22 – GLASGOW ROYAL CONCERT HALL
FRIDAY – 24 – DUNFERMLINE ALHAMBRA
SATURDAY – 25 – EDINBURGH QUEENS HALL
MONDAY – 27 – GATESHEAD THE SAGE
TUESDAY – 28 – HULL CITY HALL
WEDNESDAY – 29 – NOTTINGHAM ROYAL CONCERT HALL
MAY 2015
FRIDAY – 1 – BATH FORUM
SATURDAY – 2 – LONDON PALLADIUM
SUNDAY – 3 – MARGATE WINTER GARDENS
TUESDAY – 5 – CARDIFF ST DAVIDS HALL
WEDNESDAY – 6 – READING HEXAGON
Texas tickets are available from www.livenation.co.uk or www.ticketmaster.co.uk
TEXAS 25 comes in a range of formants including a 12 track CD, Deluxe 2CD pack and red vinyl. There will also be a beautiful limited edition box set containing the album on deluxe 2CD, red vinyl along with photographic prints, a certificate of authenticity signed by Sharleen and a 80 page hardback book compiled by the band including new and never before see images from the bands history.
Pre-order "TEXAS 25" now: http://po.st/texaswebsite
TEXAS 25 Tracklisting:
THE TRUTH & SOUL SESSIONS
1. Start A Family
2. Black Eyed Boy
3. Say What You Want
4. Supafly Boy
5. Halo
6. Inner Smile
7. The Conversation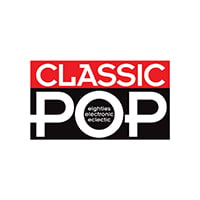 Classic Pop
Classic Pop magazine is the ultimate celebration of great pop and chart music across the decades with in-depth interviews with top artists, features, news and reviews. From pop to indie and new wave to electronic music – it's all here...