One Hit Wonders: Susan Fassbender – Twilight Cafe
By Classic Pop | August 3, 2017
Twilight Cafe is a genuine lost gem of the 1980s, co-written and performed by a bespectacled Yorkshirewoman who vanished as quickly as she arrived.


Susan Fassbender was only 21 when the song she penned with her longtime musical collaborator Kay Russell edged its way into the Top 40 at the beginning of 1981 after Radio 1 picked it out of the large pile of hopeful new year releases. The pair did Top Of The Pops twice, with Fassbender bolt upright at her electric piano and guitarist Russell smiling through mimed harmonies, and the song peaked at No.21.
It's a slick, thumpy, jubilant romp with an old-fashioned four-chord sequence as Fassbender recites a tale of difficult days being soothed by meeting someone at the titular venue. Her keyboard solo after the second chorus gives a retro song a modern feel while her vocals are glorious in their northerly monotone.
As much as the song is wonderful, nothing quite becomes it as much as the velocity with which Fassbender disappeared afterwards. She and Russell (who was co-credited on both follow-up singles) retired in the mid-1980s. Fassbender took her own life in 1991 and a stack of unreleased demos was digitally released in 2012.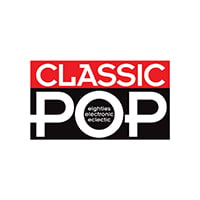 Classic Pop
Classic Pop magazine is the ultimate celebration of great pop and chart music across the decades with in-depth interviews with top artists, features, news and reviews. From pop to indie and new wave to electronic music – it's all here...