Joe Mount Interview: Metronomy Forever
By Classic Pop | November 13, 2019
Fresh from celebrating the 10th anniversary of their landmark album Nights Out and producing Robyn's emotional comeback LP Honey, Metronomy leader Joe Mount is a man on a mission – how to mark becoming a heritage artist without making heritage music…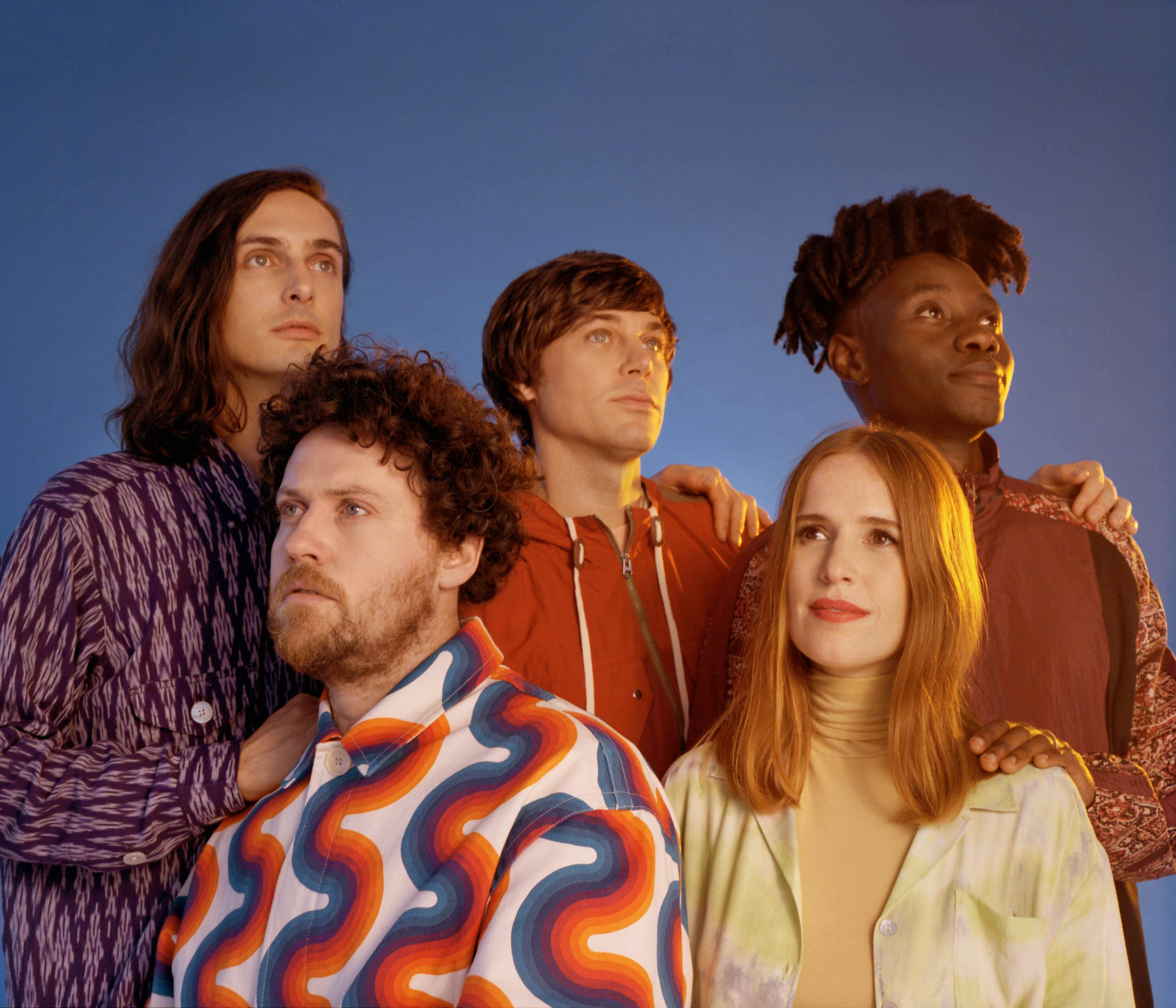 The offices of Metronomy's record company Because Music are pure hipster from the outside: they take up an upper floor of a converted shop off Shoreditch High Street in East London. Inside, it's much cosier, a friendly bustle of activity. It's so welcoming, there's Champagne and strawberries on the office kitchen table. These turn out to be the remains of a signing ceremony, to welcome jazz singer Charlotte Dos Santos to the label.
Turning down his PR's jokey offer of some bubbly, Metronomy frontman Joe Mount leads Classic Pop into Because Music's small interview room/spare office. Gold discs line the wall – Christine And The Queens, Cassius, Major Lazer… – as Joe leans over and conspiratorially mentions: "You'll notice none of these are mine." He's laughing as he says it but, as he takes his seat next to a gold disc of Justice's classic dance album Cross, it becomes clear Joe's collective are at something of a crossroads.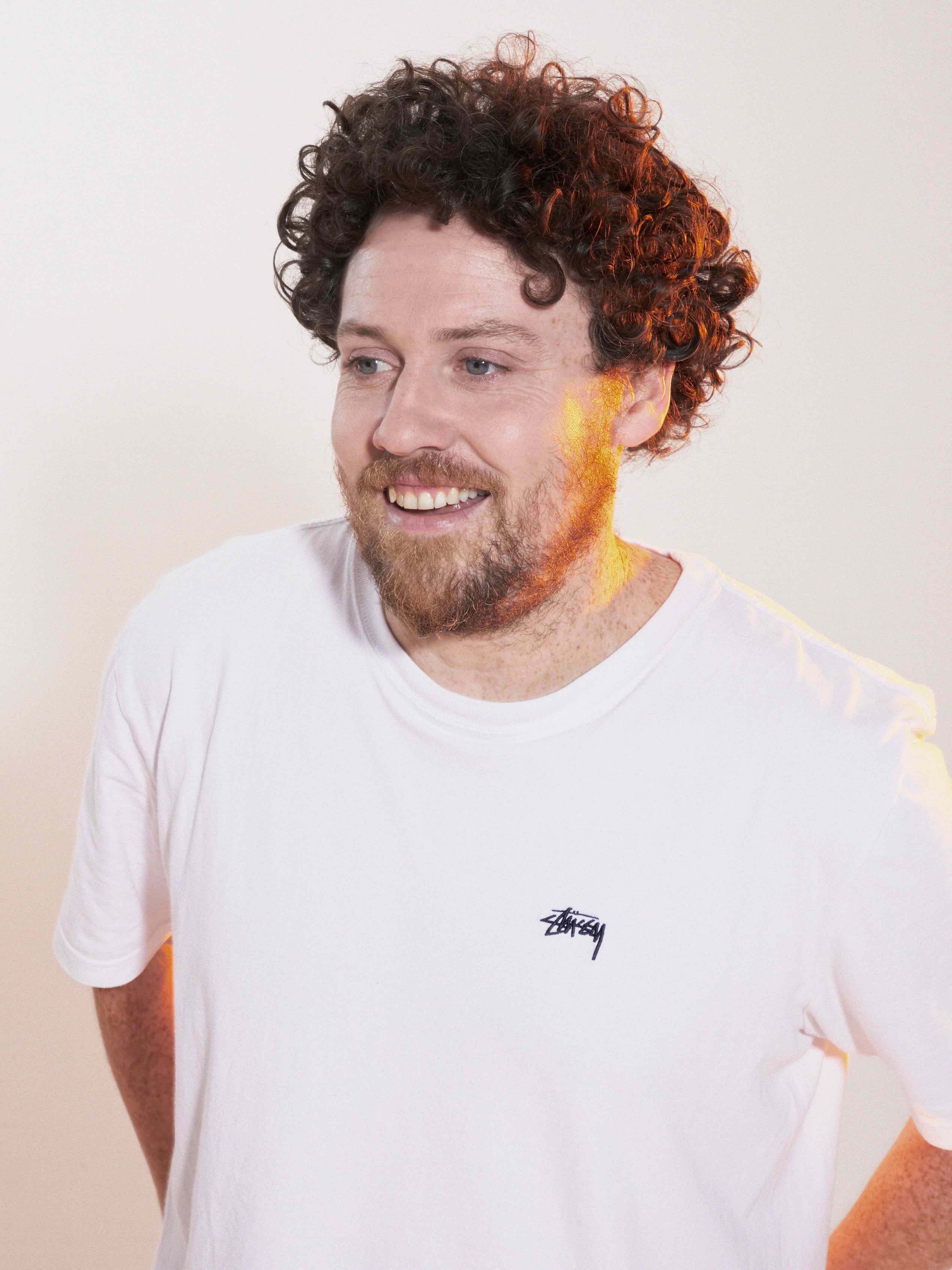 By the time Metronomy finished touring 2014's fourth album Love Letters, they'd begun to headline arenas and festivals. Boutique festivals, true, but stepping up to top the bill at a mainstream festival looked realistic for a band who, like Hot Chip, were known for their psychedelic communal shows and dance music where the melodies were as important as the bass. But then came 2016's Summer 08, which was a Joe Mount solo album in all but name. It was a fine record – lead single Old Skool is an absolute beast – but Joe had put the band on hold so that they could raise their respective families instead of relentless careerism.
"The slight stumbling block of Summer 08 is that it was meant to stand as a comma, not a full-blown album," says Joe now. "It was meant to be us going, 'Hey, here's a release, but we're going to look after our children rather than tour and when we start touring again, we'll be promoting a new album, see you!' But that didn't happen and Summer 08 became more of a proper record than it should have been. It was going to lead up to a record where we were refreshed, ready to tour and do a proper album campaign. The plan was always to be back… just a bit sooner!"
NY NAME IS JOE
It's hard not to add exclamation marks to many of Joe's sentences. He's an enthusiast with the air of a cartoon professor, contorting his limbs around in his chair as he expounds another engaging theory about his band and the state of the music industry. Tall, slim, freckly and smiley in plain white T-shirt and baggy turquoise calf-length shorts, Joe is passionate about Metronomy but doesn't take himself too seriously. "The test of our new album is to see what the perception of Metronomy is," reasons Mount. "We haven't disappeared, we haven't got worse, but we've never been adopted by the radio or the mainstream. I think of us as like that moment when people went, 'Yeah, aren't Elbow a great band?' and Elbow's hardcore fans thought, 'Hang on, they've been around ages…!' I wonder if that could happen to us. We won't know until the record comes out."
DREAM WARRIORS
The reaction to Metronomy's new album Metronomy Forever should be ecstatic – but it's certainly not a regular dance music LP. It has 17 songs, including several brief snippets which contribute to its dreamlike meditative feeling around some more traditional sharp bursts of ecstatic pop.
Joe initially thought the album was finished in June 2018, when he handed Because Music a 10-track pop record. "The record label behaved like they weren't totally geed up about it," Joe admits. "When I was waiting for them to go through some regular boring label stuff before releasing it, I listened to it objectively and realised, 'This isn't what it should be.' A short, concise 10-song record makes for something instant, but I realised, 'That doesn't reflect me at all. I don't listen to music like that.'"
Instead, Joe took the album to pieces. Seven songs of the original 10-track version remain, but he began planning a record to reflect his playlist listening habits. He explains: "On Spotify, I'll put on an endless stream like Thundercat Radio. On the new album, Forever Is A Long Time is where I began wanting to chill out, not try to second-guess myself or anyone's expectations and just pursue this feeling."
Eventually, Metronomy went back and gave the record company a 24-song album. "Because there are some short songs, it wasn't a super-long record," Joe laughs. "I was going, 'Yeah, 24 songs, that's fine!' At this point in my career, and this point in the music industry, is there any argument for not putting out more songs if the artist wants that?"
He's right about Metronomy's status – 13 years on from debut album Pip Paine (Pay The £5000 You Owe), the five-piece have earned the right to an album-defying convention. But the wider point is to challenge what exactly an album can and should be in the streaming age.
"I'm old enough to remember when CDs were about a tenner each," says 37-year-old Joe. "But now, streaming subscriptions for Spotify and Apple Music means music is worth £10 a month for all music. You can try to be Metallica and say, 'No it fucking isn't', but artists like us and younger ones are saying, 'I never really benefitted from that period'. So if the music industry says all music is only worth £10-a-month, the trade-off is that you have to let us have more freedom."
SISTER ALBUM
As bullish as Joe was about releasing a 24-song album, he was drawn up short when Metronomy's manager – Stephen Bass, founder of cult record label Moshi – had doubts about one song. "Everyone had gone, 'OK, cool!' about 24 songs," recalls Joe. "But once our manager said, 'Lose that one song', it had a knock-on effect. It started shifting around a bit to try to keep it as an enjoyable sequence."
There was an added complication/bonus to releasing so much music: Metronomy keyboardist/saxophonist Oscar Cash – Joe's cousin – has made an additional 14-song version of Metronomy Forever. "Oscar's is a jazzy instrumental hip-hop record," says Joe. "He's used the original songs as a jumping-off point for something like a mixtape, though it's more conceptual than that. It's a separate identity."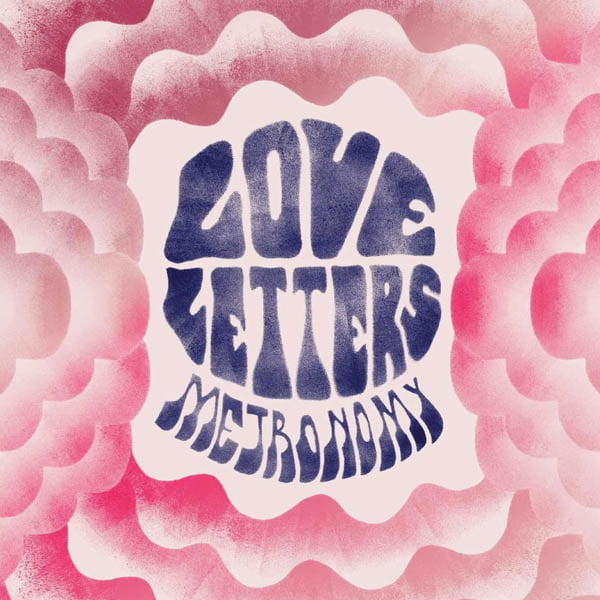 That Joe was able to make so much music is partially because he's now got his home studio back. In between Love Letters and Summer 08 Joe's girlfriend's job meant they moved to Paris with their two young children, now aged seven and four. The cost of living in the French capital meant they could only afford an apartment unsuitable for their kids. "They're energetic, like all kids," smiles Joe. "My girlfriend was saying, 'They're running around, we need to move.' When I said we should leave Paris, she said, 'If I leave Paris, I leave France.' So we've left France!" The family now live in Kent. Asked if it's in the countryside, Joe replies: "There's no Deliveroo, so as far as I'm concerned, it's the countryside. I don't even like Deliveroo, but that's how I gauge local amenities. And you can see the sea from our local pub. It's quite far away, but hey…"
COUNTRY HOUSE
As Metronomy fans will know, Joe himself grew up in the countryside, with his childhood in the idyllic Devon town of Totnes celebrated on Metronomy's Mercury Prize-nominated third album, The English Riviera. "Moving to the countryside is unusual, as not many people can afford to do it at my age," Joe admits. "It's a good, reflective move to make. We feel better about being helpful to the environment, life in the country is cheaper and the kids spend their days whacking nettles."
Finishing off Metronomy Forever at the home studio last year was, Joe recalls, "A lot of nice food, good cheese, Christmas TV and going off to my own studio for the first time in years. Affording that space is impossible in a city. You have to decide what you care more about: fast food or a recording studio." Joe emphasises that his studio isn't really big enough to have other artists over to record there. "I want to get more involved in producing," he explains. "But it's not like I can be Peter Gabriel hiring out his Real World complex – he's got that CD sales money! I'm operating on a much smaller scale. I'm Little World."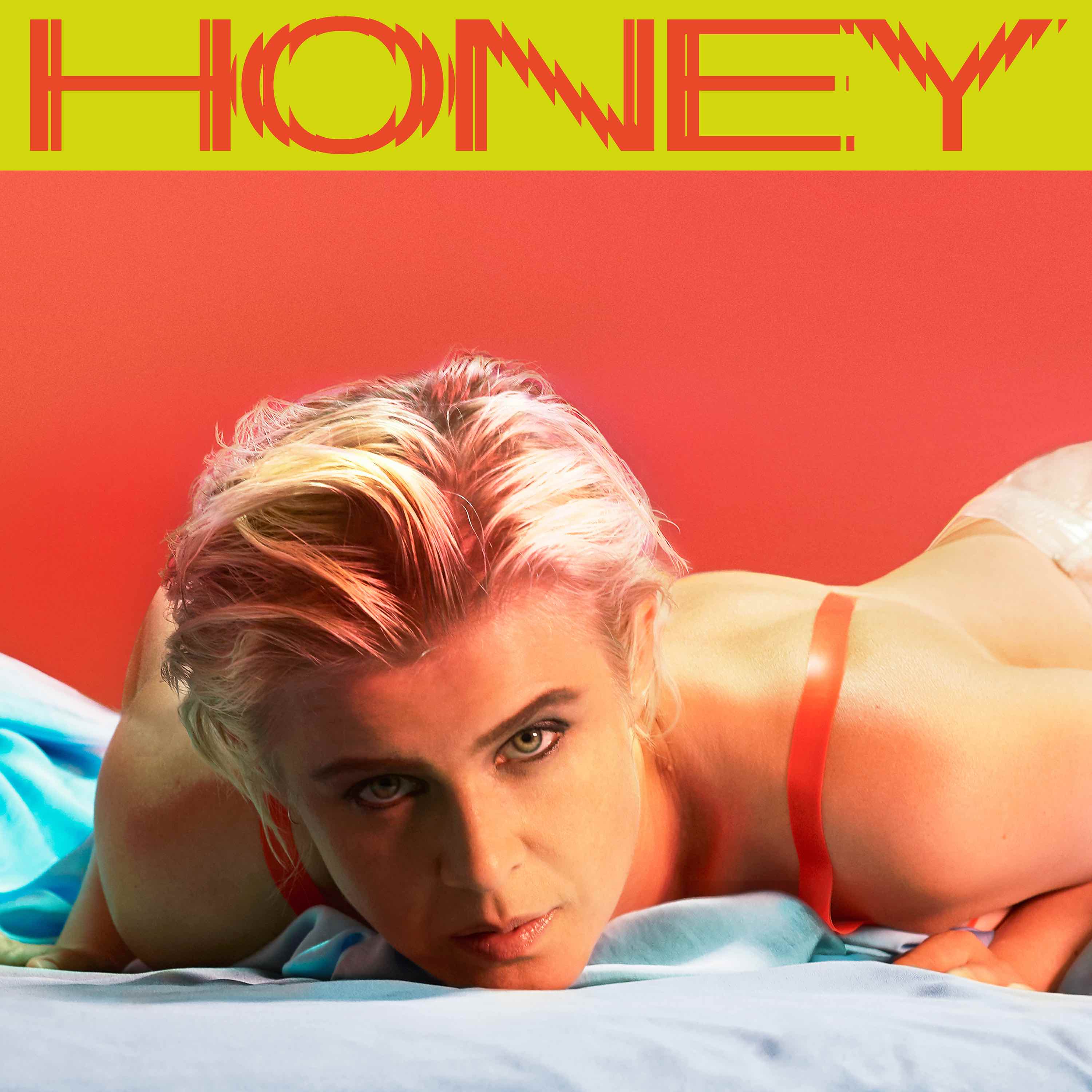 Before making Summer 08, Joe began producing Robyn, after she'd been a long-standing Metronomy fan. In the event, her album Honey took four years before being released to rapturous reviews in 2018. Honey documented Robyn's break-up and reconciliation with her long-time boyfriend, video director Max Vitali. "Robyn had this big emotional experience to draw on," says Joe. "I didn't have that, and at first you think, 'What is the thing I have to talk about?' But the absence of that is as interesting as having something – because the fact is, I'm still driven to make music. There's a constant desire for understanding in music. It's terrifying if you get asked, 'What inspired you to write that super-sad song?' and you just go, 'Er, I don't know!' But instinct is as good a justification for making music as any reason."
Which leads Joe to discuss Sex Emoji, the ridiculous and ridiculously catchy banger on Metronomy Forever. "A big part of music is mucking around with equipment until you go, 'Oh, that's nice!'" he laughs. "For the first time, I'm not analysing the songs on this record. Before, I'd think, 'What will people make of this song?' On Sex Emoji, I'd have worried and thought, 'What have I done with this?' But now, I just think, 'Pfft, it's fun and it works.'" Salted Caramel Ice Cream, the album's first single, had a similarly instinctual feel. Its video sees the band attempting to make ice-cream with a giant fluffy creature resembling The Honey Monster. "It felt like a good summer track," shrugs Joe.
THE FRENCH CONNECTION
While living in Paris, Joe became friends with many of the city's musicians, including Philippe Zdar of Cassius. Also known for producing Hot Chip, Cat Power and Beastie Boys, Philippe died in a tragic accident in June when he fell out of a window. His friend's death made Joe realise about the type of production career he'd like to run in parallel with Metronomy.
"I spent a lot of time with Robyn being a hypeman, saying, 'This is really good'," explains Joe. "When I was at Philippe's funeral, I thought about how all these different people came to love him so much. It's partly because, as a producer, Philippe's job was telling them they're amazing. If you want to have that impact as a producer which touches other people, you have to find a reason to tell someone they're brilliant. That's what I'd like to do more of – help get the most out of other people. Producing is a really fulfilling way of experiencing that."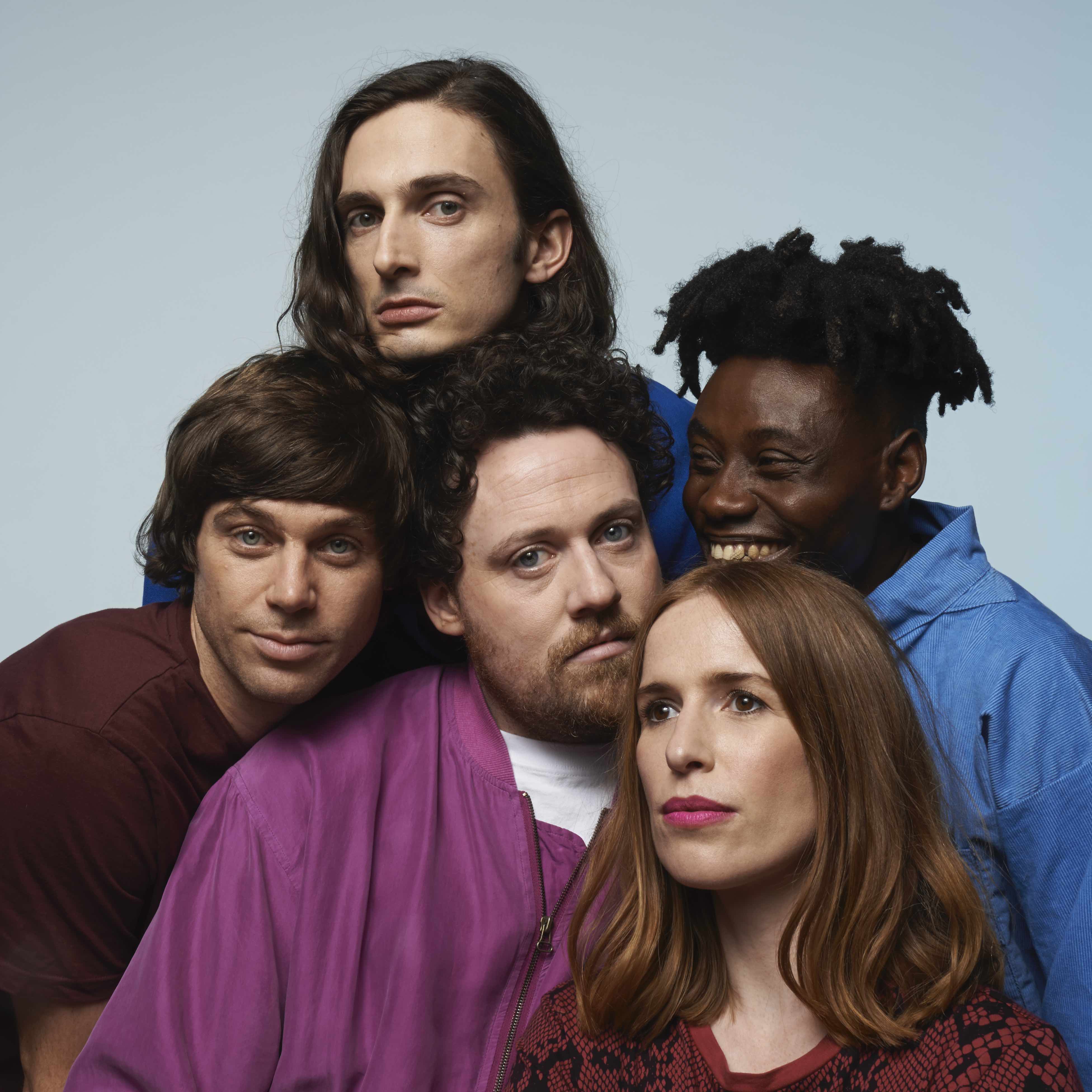 Joe believes he'll produce another album before he makes the next Metronomy record, saying his ideal would be to produce a band – he's a big admirer of Moshi Moshi trio Girl Ray. "I'd like the next album I produce to be quicker than four years," he smiles. On Honey, Robyn also worked with her long-time collaborator Klas Åhlund. "I haven't totally found out the kind of producer I am," Joe admits. "But I know I'm a very different producer than Klas. He's great, but he's more opinionated than me. I'm 'Let's try everything!' in the studio."
Did working with Robyn help Joe realise what he wanted Metronomy Forever to be? "Kind of," he ponders. "But me and Robyn spent months on some songs, really working and trying to perfect them. And then in one night, we did Ever Again, which is my favourite track on her album. I've always been aware that with every production I've done, the first thing I work on is really good… but it's always the second thing, where I'm relaxed, where the real gold lies."
With childcare slightly easier to cope with now and having helped their partners through the early stages of parenthood, Joe, Oscar, bassist Olugbenga Adelekan, drummer Anna Prior and keyboardist Michael Lovett eased their way back onto the festival circuit this summer to preview Metronomy Forever, before their major tour kicks off in November. They could have gone back on the road earlier – the band were invited to tour their breakthrough album Nights Out on its 10th anniversary last year.
"Record labels being record labels, it was, 'Oh! It's the 10th anniversary of Nights Out! We should do something!'" teases Joe from his record label's offices. Don't worry, the door was closed. Nobody heard. "My response was, 'OK, of course… But I'm trying to finish a new album here…' It seemed a funny thing to do when I was trying to finish a new record which felt important." An anniversary edition of Nights Out was released with a wealth of bonus material, which Joe was happy to promote, if not with any "album in full" shows. "What I enjoyed was that the anniversary was a milestone that felt like it had come around really quickly, whilst getting ready to release a really good new record," says Joe.
"It wasn't about Metronomy living on former glories and scraping something out of that. And I know these anniversaries aren't just for the artist – they remind fans that they're 10 years older, too.
"We were all 25 in 2008, and look at us now! Touring Nights Out will be a fun thing to do at the right time. But it would have been reductive to do it when finishing a new record."
Having a milestone anniversary also made Joe appreciate that, by dance music standards, Metronomy have become a heritage act.
"We do feel a little heritage-y now," Joe nods. "We're old hands at this. We should have a heritage rider on tour – heritage tomatoes, heritage carrots…"
That seems appropriate: Metronomy may be a heritage band, but they're still keeping the produce fresh.
John Earls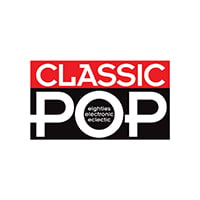 Classic Pop
Classic Pop magazine is the ultimate celebration of great pop and chart music across the decades with in-depth interviews with top artists, features, news and reviews. From pop to indie and new wave to electronic music – it's all here...