Classic Album: XTC – Skylarking
By Mark Lindores | February 21, 2023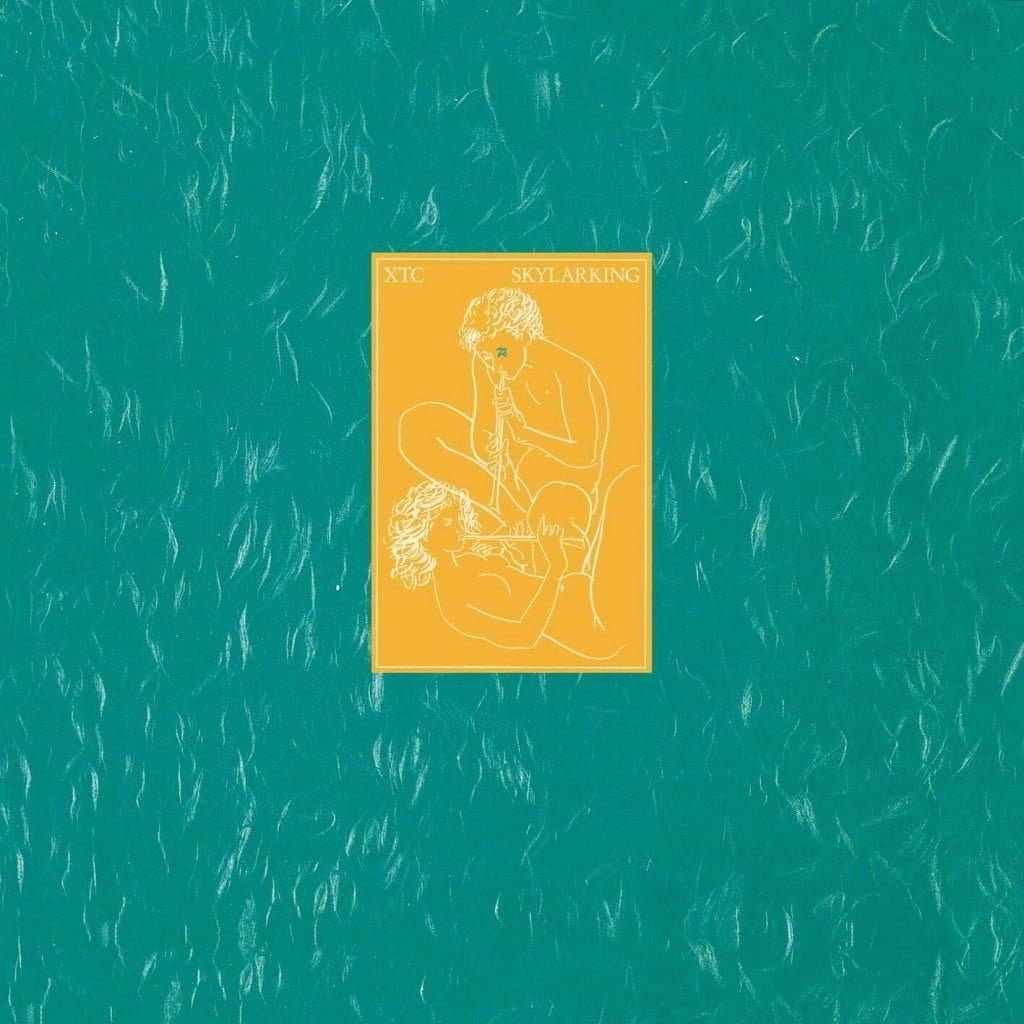 With 1986's Skylarking, XTC proved that even the most tempestuous recording process can produce magical results…
Having already experimented with spiky new-wave, psychedelia and sonically-diverse soundscapes in their first decade as a group, notching up hits such as Making Plans For Nigel, Senses Working Overtime and Sgt. Rock, Swindon's finest, XTC, were in dire need of a stimulus for their next record in 1986.
Having been forced into stage fright-induced studio exile four years earlier, the group had found happiness flexing their experimental muscles with their side project Dukes Of Stratosphear, revelling in the freedom of creating music without having to replicate the sounds in a live setting.
However, their inability to build upon their past live reputation and dwindling record sales had seen them usurped by former punky-upstarts-turned stadium rockers such as The Police, U2 and Simple Minds, with the group seemingly happy to seek solace in the studio indulging in their newfound love of The Beach Boys and Sixties psychedelia.
"The most fun we ever had in the studio was recording the Dukes records," recalls Andy Partridge.
"There was no pressure. We never knew if it would sell, and the Dukes had nothing to live up to. We could never do that with XTC, as there was too much money involved and we were expected to be mentally honest and 'real'. Too much financial pressure."
It was this pressure that led to the band's record company insisting that an outside producer was brought in to hone their studio indulgences into something more commercial and in tune with the music scene at the time.
As Beatles obsessives, the band were pushing to work with George Martin but, due to a conflict of schedules, were unable to make it happen.
Meanwhile, the record company wanted a more MTV-friendly/rocky sound, which would see XTC as rivals to The Police or ZZ Top.
The Brit invasion of the US had opened doors for acts such as Spandau Ballet, Duran Duran and Culture Club, and Virgin Records had plans for them to tap into that.
"We were called in and told: 'Look lads, your career's down the toilet unless you start to sell records in America.' So we were given this long list of American producers, and the only name on it I knew was Todd Rundgren's," recalls guitarist Dave Gregory.
"I think the label gave the band an ultimatum: get a producer you will listen to, make a record that has some success, or else you're not making albums for the label anymore," Todd Rundgren told Marc Maron's WTF Podcast. "That's when they called me."
The union proved to be famously acrimonious with Rundgren and the band, particularly Andy Partridge, clashing from the outset. With both parties used to their own ways of working, any sense of adjustment or compromise proved problematic.
"Me and Colin sent Todd the demos and he called me one night just to introduce himself and said: "I've got the running order," Andy Partridge told Uncut. "I was a bit surprised because you don't usually have that until you've recorded everything.
"He had this idea that it was all happening morning to night, like a summer's day, or the order of someone's life."
Having flown to the US to record in Todd's Woodstock, New York studio, the band were out of their comfort zone both location-wise and in the studio, where Todd and Andy struggled not to let their mutual dislike of one another get in the way of overshadowing the work.
"It was very difficult for me because Virgin basically told me to shut up and be produced and stop being quirky and English so I went into this album feeling compromised," says Andy. "Todd wanted to process us through as quickly as possible, and we'd be fighting about the quality of takes.
"It obviously got everyone down because we were fighting and we never usually did, and then we got barred from mixing so it took quite a few years to realise that he did a fantastic job."
As recording got underway, things went from bad to worse. "It was unpleasant but the bastard did a great job," says Andy. "At the time, I said it was like one bunker with two Hitlers. We were like rams butting our heads together. He was so bloody sarcastic; he had it down to an extremely cruel art.
"He'd ask how you were going to do the vocals and you would stand in front of the mic and do one run-through to clear your throat and he'd say, 'That was crap. I'll come down and I'll record me singing it and you can have me in your headphones to sing along to.'
"Another time, he leaned over and said: 'I've drawn your cover for you,' and I thought, 'God, this man's arrogance has no end'. He'd drawn two railway tickets, and he said 'These are two tickets and the album should be called Day Passes'. I thought it was so insulting."
"60% of the band trusted me but Andy never did," Rundgren says. "Essentially, it was kind of preordained by me – what the record was going to be, which was something that they had never endured before. I knew the label had certain expectations, but once I agreed to take it on, I had no input at all from the label – until it was finished."
Having envisioned the concept of the album and compiled it from the demos he had worked with in pre-production, Todd's vision for the record was to be a continuous stream of music, almost a musical trip, and he recorded it as such. The reason the songs flowed into each other so seamlessly was simply because they were recorded that way.
"There were no edits," Colin Moulding told Magnet magazine. "One track ran into another. 15 IPS [Inches Per Second] and it was all on one reel of tape, and done very quickly. Second takes were uncommon. Todd had a very unorthodox way of recording but it was all charming, in a way.
"The record company had given him the task of 'bringing this ship in,' and he was going to do it, come hell or high water. I think Andy had a job accepting this, and had a fairly miserable time because of it.
"It was only later that he accepted what a good job Todd had done, but perhaps begrudgingly so. Andy likes to have things his own way most of the time, and I guess he had met his nemesis on this one."
Feeling emotionally drained from the traumatic sessions, the band's spirits were at an all-time low. The unpleasantness of the creative process overshadowed what would in time reveal itself to be some of their very best work, yet Virgin wasn't happy with the results at all, delivering the stinging verdict, "there are no singles on here – go and make something that sounds like ZZ Top".
As well as being dissatisfied with the album, the label baulked at the cover artwork with its controversial images of male and female genitalia with flowers adorning the pubic hair, and insisted on a redesign of the sleeve.
"I thought the record had a kind of pagan outdoorsiness, and I wanted a Lady Chatterley's Lover thing of meadow flowers woven through male and female pubic hair," said Andy.
"One could see almost nothing, it was all in the imagination. I found that it nicely summarised the time, the place and the feeling of the album – mischievous outdoor sex – but Virgin had a mock-up sleeve made and showed it to all the big chains and they all said they wouldn't stock it.
"As a last-minute panic I did a parody of a poster by a fellow called Hans Erni – it was something to do with the Swiss tourist board. The original title was Butter Sun Field Magic because those were all the things I thought it sounded like.
"Skylarking was a phrase my father used all the time – he was a navy man and it literally meant messing around in the rigging."
Released in October 1986, the album received universal critical acclaim, with many citing it as XTC's best work and lauding it as a lush, multi-textured 'pastoral' soundscape. Yet despite this positive response, Skylarking wasn't the commercial juggernaut that Virgin had requested.
It peaked at No. 90 in the UK charts and produced two minor hits in Grass and The Meeting Place before the biggest cause of dispute from the recording sessions reared its head and reignited interest in the album – particularly in the US. Call it divine intervention?
Dear God, a song with a strong atheist message, had been left off the album at Andy's insistence amid concerns from the record company that it was too offensive, a decision that infuriated Rundgren and was the cause of one of their biggest disagreements.
After it was released as a bonus track on the B-side of the Grass 12" single, Dear God was picked up by DJs on the US college radio circuit, leading to the re-release of the album, with Mermaid Smiled omitted to make way for Dear God. This time the album reached No. 70 on the Billboard chart, and it would go on to sell 250,000 copies.
"Skylarking was not an easy album to make for various ego reasons but time has humbled me into admitting that Todd squeezed the XTC clay into its most complete/connected/cyclical record ever and conjured up some of the most magical production and arranging conceivable," concludes Andy Partridge. "A summer's day cooked into one cake."
XTC: Skylarking – the songs
Summer's Cauldron
First, a hazy, bug-infested opener. "Odd we should be drowning in all things hot and summerfied on a freezing January day in 1986," Andy Partridge told the Chalkhills fansite. "But, as you can hear, things get a bit hot under our paisley collars in this extended psychedelirious workout, deep in the bowels of Dave's parlour."
Grass
Summer's Cauldron flows seamlessly into Grass. "It sounds like an edit, but it's not," says Partridge. "They were recorded together, and we played Summer's Cauldron into Grass, and then we went back into Summer's Cauldron at the end. So it was all one long suite. It was all rehearsed and done like that." Grass failed to hit as a single.
The Meeting Place
Although it veers away by introducing a more industrial soundscape, the theme of the song was a continuation of the album's theme of sneaking off from work to indulge in steamy outdoor sex. The song's industrial touches were intended to mark the decline of Britain's industrial heritage. "They were closing factories down, and I thought it might be a nice tribute to the old town," said Andy.
That's Really Super, Supergirl
Described by Andy as "our smallville but perfectly formedville song to start our DC Comics female superhero corner", That's Really Super, Supergirl incorporated a drum sample from Deface The Music, Todd Rundgren's hit as part of Utopia, recreated by drummer Prairie Prince.
Ballet For A Rainy Day
With a drum pattern inspired by Sly & Robbie's Don't Stop The Music , this song takes a rainy day and transforms it into a wonderful watercolour-inspired lyric that finds the beauty in the mundane.
1000 Umbrellas
Next, the completely unrelated 1000 Umbrellas: it's about a devastating break-up, the umbrellas are metaphorically insufficient to catch the tears of the artist.
Season Cycle
Season Cycle encapsulates the essential message of Skylarking, the cyclical nature of the seasons and life itself. "Autumn is royal/As spring is clown/ But to repaint summer/They're closing winter down." Its psychedelic demeanour evokes both the Beach Boys' Smile and the Dukes Of Stratosphear.
Earn Enough For Us
One of the album's catchiest, poppiest songs, Earn Enough For Us is a heartfelt declaration of love and support from a man to his pregnant wife. Released as a single in Canada and Australia, the song is regarded by many as a lyrical companion to Love On A Farmboy's Wages from the Mummer album.
Big Day
After this saccharine sentiment comes some of Colin Moulding's biting cynicism, with a song questioning a wedding ceremony's promises of eternity: "But will your love have the fire and glow/ Like on the big day?"
Another Satellite
A visceral song about the breakdown of Andy Partridge's marriage and the turmoil he was feeling due to his attraction to songwriter and present partner Erica Wexler. "I wish I hadn't written this song," says Partridge. "Trying to put into words a gentle rebuff to Erica's persistent and obviously romantic intentions, I came up with something too hurtful that wounded her terribly. It was so difficult. Here I was, a married man, but pulled so fiercely by the gravity of her vivacious being. She was my new moon but how guilty I felt. At the time of writing this I had no idea that the stage name she used for her musical 'happenings' was Luna."
Mermaid Smiled
The beginning of what Andy calls "the aquatic corner of the disc", Mermaid Smiled was created after the melody triggered a memory: "I plundered a poem I'd written about lost childhood innocence, which I think was called Book Full Of Sea, to supply requisite text."
The Man Who Sailed Around His Soul
A jazzy departure to the rest of the album, this song was akin to swing standards Mack The Knife and Fever, with an introspective lyric that saw Partridge dealing with decline both within XTC and in personal relationships.
Dying
This sparse Moulding composition has the sound of a ticking clock providing the dramatic countdown to an impending finality, and a haunting lyric delivered via a melody that could have come from Pet Sounds.
Sacrificial Bonfire
While the album began in a cauldron, it ended in a bonfire, concluding the album's cyclical theme. "Change must be earned/Sacrificial bonfire must reign/ Reign over good/ Banish the bad, reign over good, banish the bad."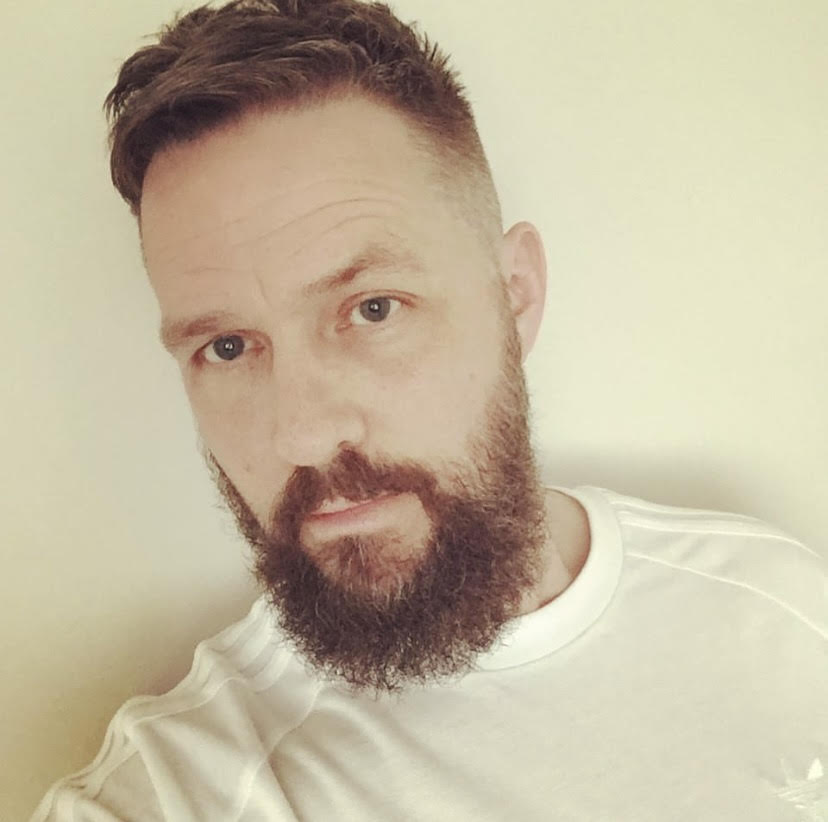 Mark Lindores
Raised on a diet of Smash Hits and Number One mags (literally, he used to save his school lunch money to buy them), Mark Lindores never entertained the idea of doing anything other than writing as a career. After writing for publications including the British and Australian editions of Vogue, Mixmag, Attitude, Total Film, Clash, Notion and Metro, he chanced upon the launch issue of Classic Pop in 2012 and, thrilled with the discovery of a magazine that featured his favourite artists, pitched an idea for issue 2 and has written for the magazine (and Classic Pop Presents) ever since.