Reissue review: Kelis – Kaleidoscope (Expanded Edition)
By Classic Pop | June 11, 2020
Kelis' debut is compromised after her recent claims (not commented on) that writer/producers The Neptunes ripped her off financially.
Musically, its 20th anniversary is cause for celebration. Whatever their financial conduct, Pharrell Williams and Chad Hugo peaked in the early '00s, building relationships with artists rather than hawking individual songs out to the highest bidders.
Coupled with Kelis' remarkable voice and refusal to pigeonhole herself, it made for an explosive arrival.
Sure, Kelis could do traditional R&B, as witnessed on Mafia and Get Along With You. The ballad Suspended made full use of Kelis' soul swagger.
When she and her then-friends got adventurous, Kaleidoscope ventures into territory that Janelle Monae and Lizzo are only reaping full benefits from 20 years later.
I Want Your Love and No Turning Back are frantic, unpredictable futurepop. Mars is a sci-fi tease more convincingly alien than even Beck.
Then there's the inchoate howl of Caught Out There, wild and unique decades later. Only the hyperactive Game Show and Roller Rink sound less than stellar now.
The expanded edition adds six remixes (four on the vinyl), The Neptunes' Extended Mix of Caught Out There and David Morales' Club Mix of Get Along With You still incandescent.
Way ahead of its time, Kaleidoscope will still be thrillingly modern in another 20 years.
Rating: 8/10
John Earls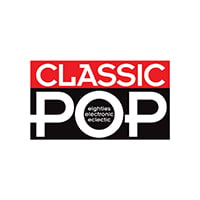 Classic Pop
Classic Pop magazine is the ultimate celebration of great pop and chart music across the decades with in-depth interviews with top artists, features, news and reviews. From pop to indie and new wave to electronic music – it's all here...