Review: Alexandra Savior – The Archer
By Classic Pop | March 10, 2020
"Seven years," sings Alexandra Savior as her second album gets underway, "I've had seven years of bad luck and I'm just fine…"
It's a brave statement, but any self-deception is underlined by the defencelessness of the song's almost entirely unadorned piano accompaniment, which sounds like it's been dusted off in a deceased pensioner's home while Spandau Ballet's True plays softly in the background.
The Archer is a break-up album, you see, and the 24-year-old Oregonian appears to have gone through the wringer. Crying All The Time would suit Peaky Blinders were Peaky Blinders a Gothic romance, and it doesn't stop there: "I'm still crying", she adds later on Soft Currents, her voice gently trembling yet abundantly rich. No wonder: on The Phantom, on which bells chime as though for a spaghetti western showdown, she confesses "I fell in love alone", and But You is a quietly dramatic, soul-inflected heartbreaker which begins with her laying her weary head down on "the wilted edge/ Of a lonesome mattress".
This isn't a misery memoir, though. Saving Grace is just as dark, but its twanging guitars, muffled bass and Savior's soaring, sighing vocal recall Portishead, as does Bad Disease, on which Sam Cohen's resonant 60s production and glittering splashes of Omnichord recall both Beach House and the underrated Gemma Ray. Yep: she's pretty fine.
7/10
Wyndham Wallace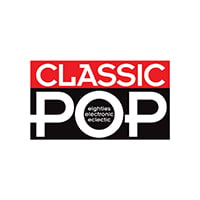 Classic Pop
Classic Pop magazine is the ultimate celebration of great pop and chart music across the decades with in-depth interviews with top artists, features, news and reviews. From pop to indie and new wave to electronic music – it's all here...