Reissue review – Donna Summer: Encore boxset
By Classic Pop | July 28, 2020
The complete works of the first Queen of Disco are here. Do you need all 33 CDs? You might not be reading Classic Pop without her influence, so yes.
Since her death in 2012, Donna Summer's influence seems to have been taken for granted. Encore is a stunning reminder of just how much the first queen of disco gave to music.
At £170, Encore isn't cheap. But it's got everything Summer made: the 17 studio albums from 1974's Lady Of The Night to Crayons four years before her death. There are two live albums, classic 1980 singles compilation On The Radio, plus eight bonus CDs of 7″ versions, remixes and standalone singles. On top of those 327 songs is a book featuring a huge essay and tributes from Liza Minnelli, Boy George and others.
Lady Of The Night meant Summer collaborated from the off with Giorgio Moroder and Pete Bellotte, and is fascinatingly off-piste for what was to follow, encompassing folk and even krautrock as well as relatively routine proto-disco workouts.
Second album Love To Love You Baby in 1975 is where everything changed, for Summer and pop music in general, thanks to the 17 extraordinary minutes of the title track.
The next two albums have aged less well, but show Summer and her producers having a blast before getting it right again on I Remember Yesterday. Five of its seven songs are solid-gold disco classics: I Feel Love, anyone? With Harold Faltermeyer and Keith Forsey joining the writing team, 1979 double album Bad Girls is Summer's artistic peak, a tour-de-force Daft Punk have spent 25 years recreating.
Within two years, label bosses refused to release the similarly epic I'm A Rainbow even though Moroder and Bellotte's groove should have been impossible to resist.
Even Quincy Jones couldn't revive Summer on her self-titled album released the same year as Thriller in 1982, but then came commercial titan She Works Hard For The Money. Summer's 80s was bookended by Stock, Aitken Waterman, whose Another Place And Time is one of the strongest albums they ever made and the last time Summer was in sync with the public: an urban makeover for Mistaken Identity didn't work. Bar a Christmas album, Summer was done until Crayons, a patchy album of too many producers, though Stamp Your Feet is a great early moment for future pop titan Greg Kurstin.
An absolute pop trojan, Donna Summer did so much great work first and ensured it was so strong hardly anyone could follow her, sometimes including herself. An exhaustive boxset, whose occasional troughs are at least interesting.

Rating: 9/10
John Earls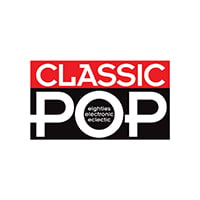 Classic Pop
Classic Pop magazine is the ultimate celebration of great pop and chart music across the decades with in-depth interviews with top artists, features, news and reviews. From pop to indie and new wave to electronic music – it's all here...