Gary Kemp interview (exclusive)
By John Earls | August 5, 2021
Following the drama of Spandau Ballet reuniting and falling apart again, Gary Kemp has released his first album in 25 years.
In this exclusive Gary Kemp interview the legendary pop songwriter tells us about why Spandau are finally over for good and killing himself off in his own music.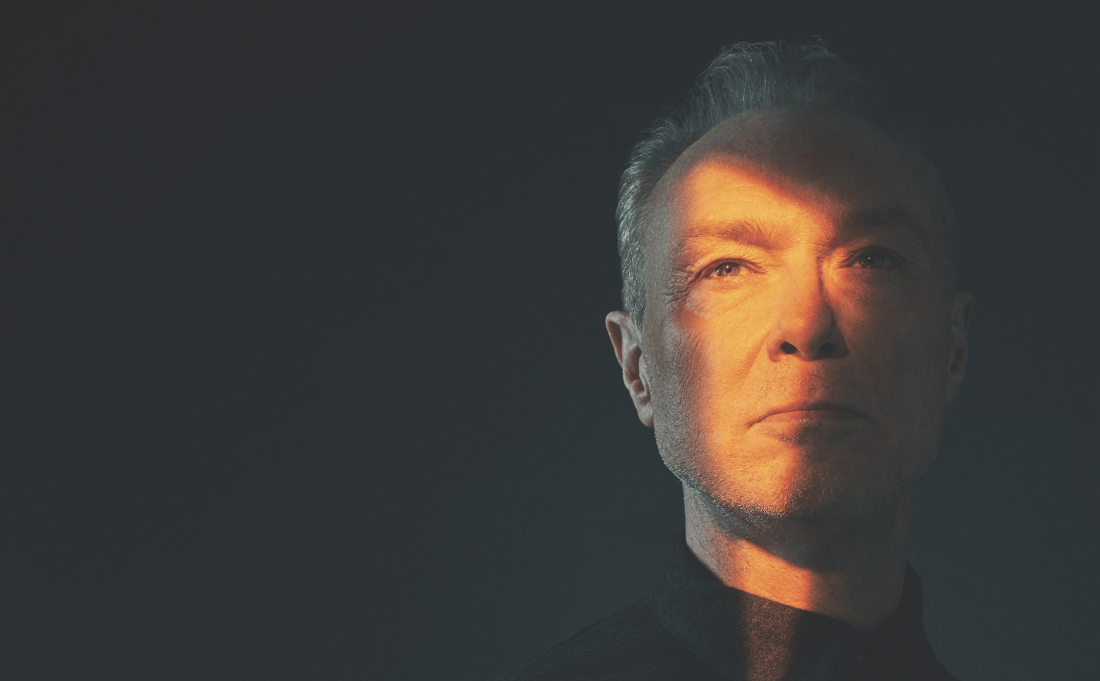 For someone who's written many of the finest pop anthems of his or any other generation, until recently Gary Kemp had never felt accepted by some of his peers.
The fact True and Gold are songs absolutely everyone knows, or that Journeys To Glory is arguably the ultimate New Romantic album, is irrelevant to a certain type of "real rock" music fan who still dismisses 80s music. Gary knows exactly why.
"Pop music is inherently sexist," he states. "If a band is predominantly liked by women, the view is taken that it can't be musically worthy. There's a great snobbery about pop from the 80s, because it's seen as being bought mostly by women, not by blokes."
Gary is right – only certain artists from the era are taken seriously by many critics. "The Smiths are OK, because they're bought by blokes," Kemp frowns. "Culture Club and Duran are bought mostly by women, so they're dismissed. So there's a snobbery there." 
What changed for Kemp was being invited in 2018 to front Pink Floyd drummer Nick Mason's band Saucerful Of Secrets, which plays Floyd's early classics. The collective's tours have been well-received, giving Gary fresh confidence in his abilities.
"There's no more male-oriented band than Pink Floyd," he smiles. "Probably followed by The Who, there's no other band whose fans are geezers. I'm cynical about the sexism that inhabits music but, being embraced by that fraternity, it has given me a certain level of confidence to see my guitar playing being admired. It's made me want to play more guitar; to come out as a secret guitar player."
The acclaim has also given Kemp fresh belief he could sing, having been nervous about his voice ever since his only previous solo album, Little Bruises, failed to set the charts alight back in 1995. 
The other key factor in wanting to restart Gary's solo career was turning 60 in 2019. It sparked a series of reflective songs that make up part of the sumptuous INSOLO, the first album of new material Kemp has written since Little Bruises.
It's musically rich, full of cinematic passages where he's happy to give tracks time to usher in changes of mood, while also retaining a gift for melody honed since To Cut A Long Story Short bothered the chart 41 years ago. It's also warmly sung, Gary's conversational voice closer to Squeeze's Glenn Tilbrook than Tony Hadley.
"Turning 60 was a big moment," he reflects. "I felt I needed to understand who I am." 
Because it's been so long since Kemp wrote new songs, he realised his wife, costume designer Lauren Barber, only had hazy ideas of her husband's formative years. "I've been with my wife for 20 years," he says. "She never knew that younger, stronger person who was so full of ambition and hope. In songs like I Remember You, part of this album is a letter to her."
The couple's relationship is most explicit in INSOLO's closing song, tender ballad Our Light. It's an autobiographical epic about one of their early dates, at an evensong concert at King's Chapel in London. Although Gary's an atheist, he says: "King's Chapel is a beautiful place to be and Our Light tells our story. But it's a strange song, because I'm dead by the last verse.
"My wife is a lot younger than me and the last verse is about her being there after I've left. It's the first love song I've written about my wife and the first time I've died in one of my own songs! The only place for that verse was as the final one on the album." 
Gary Kemp interview: One-man gang
If Gary is ready to write about his own mortality, he's looking well on it. He's dressed in a plain tracksuit and matching baseball cap that would look undignified on less stylish men but, for someone who still has the elan that made Spandau the kings of the Blitz scene, Gary Kemp now looks like a one-man gang as he chats on Zoom in his home studio, acoustic guitars dotted around.
The centrepiece of the new album is Waiting For The Band, a tumultuous tale of the teenage Gary falling in love with going to gigs. It movingly samples a David Bowie crowd interviewed outside his London Earls Court show in 1978. Kemp wasn't at that particular gig, but his face lights up as he recalls seeing Bowie at legendary tiny London club venue The Marquee during the era.
"I handed up my bangle to Bowie and he looked down into my eyes," he smiles. "Everything and everyone else in the room just went. It was just me and David, and he said, 'Thank you.' I've never forgotten it." 
The song features a certain Martin Kemp on bass: "for the narrative," confirms Gary. The brothers have, of course, been responsible for similar hero worship from Spandau Ballet fans for decades, and Gary is aware of the responsibilities that brings.
"Being a fan is still the greatest feeling I've ever had, beating being on stage," he insists. "I know that responsibility you have to your audience. I've listened to people saying how seeing concerts of Spandau's in the 80s matches the feelings I had, how deep it is in their psyche, too. I don't think that feeling is ever bettered, even by walking on stage yourself."
Gary understands how Spandau's Ballet's split when Tony left in 2017 disappoints those fans.
"Fans make the best musicians, because they know what you need. They're fighting for you as well, trying to create your dreams, too. Fans on Twitter ask about Spandau: 'Why aren't you guys talking? Why can't you write another song and get out there?' But they don't mean that. What they really mean subconsciously is, "Why can't I be 14 again? Why can't it still be 1984?' That's turned into anger, because our band isn't there anymore.
"The bands that go on and on, people go along to see them, living this strange existence. I see them myself – when I go to see The Rolling Stones or The Who, I'm right back to Waiting For The Band."
Comments from both camps since Tony left and was replaced briefly by Ross William Wild in 2018 have made it clear Spandau are no longer talking. That seems sad – can't Spandau patch up their friendship, even if they won't tour again? It's a notion Gary quickly rejects.
There's no malice, just a straightforward tone as he says: "I don't think some of us were ever friends. Whatever band, there are levels of friendships within them. Tony and I never hung out other than working together, even at school. Steve Norman and I were friends for sure, John Keeble and I were friends. But there was nothing with Tony. It's not like, 'Oh, I need to gain regain our friendship.' Tony and I's relationship was a working relationship, always was."
Spandau, then, are definitely finished.
"I don't ever want to get Spandau back together again," Gary continues. "That's not going to happen. I can't bear another tour. The effort it takes to get to everyone in a room is so great. It's not worth me doing it, in any of us trying to do it, at this stage in our lives. Those two tours we did were a struggle. It wasn't the nicest place to be backstage. 
"Whatever people say, I fear the heart wasn't totally in it from various people. You don't want that. It's awful." 
Such honesty doesn't mean Gary is at all dismissive of the music the band made. "Tony and I were grateful of each other," he acknowledges. "I'm happy and proud of all those songs. We made some great work together, we did a fantastic job."
It's why he admits the unfortunate Ross was never going to work as a replacement. "I can only hear Spandau's songs with Tony's voice," Kemp says. "We made what I consider a mistake getting another singer in. It didn't work for me emotionally or in any way." 
The band's future lies in potential reissues, as Gary offers: "It's not just about putting out Greatest Hits collections every time. There are reissues focusing on eras we can put out, where we can really think about what photos to put with it, what memorabilia we have in storage to include, alternative mixes to remember."
One obvious change from Spandau to solo is that Gary no longer has four other people to please. It's meant he can focus more on his lyrics. For INSOLO, he wrote the lyrics before the melody.
"The only time I did that in Spandau was on Through The Barricades," he explains. "In our early days, the first thought was always, 'What's the drumbeat? What's the groove?', which was followed by, 'What's the melody?' The melody had to be really up, knowing that Tony as the singer would have to sell this damn thing. It would take me forever to attach lyrics sometimes, because I'd sing gibberish while doing everything else. That gibberish then gets stuck in your head, so you're trying to find words that fit the gibberish, which doesn't always work."
Such concerns are why Kemp was never able to co-write with any of the other members of Spandau, and why he didn't work with other songwriters on INSOLO.
"I just couldn't write with someone else," he sighs. "I've tried and I don't like it. I think it's because lyrics are formed in your head and music forms in your heart. Bringing them together is a whole body experience, about ownership of a piece of art. I don't think you can achieve that with someone else. I feel a cynicism enters the room as soon as you're with someone else, because you're not in the same emotional place. That marriage of lyrics and music can only happen coming from one head." 
He grudgingly offers Elton John and Bernie Taupin as an exception, quickly adding: "They somehow do it but I certainly can't."
Of his songs penned since Little Bruises only the elegant sweep of The Feet Of Mercury was written before 2019 on INSOLO, and even that was only added at the last minute as Gary liked its lyrics. Instead, the album has more contemporary themes including Too Much, written about feeling helpless over relentlessly grim news headlines during the pandemic. 
"I felt bombarded by the world," he admits. "Plenty of rock stars write about saving this, saving that, saving the environment," he grins broadly.
"My God, I can't tell people what to do. Everyone knows what to do by now! Sometimes, you just want to escape how upset and fearful we all are, to crawl underneath the sheets. When I played Too Much to a few people, they were all, 'Wow, I really get that song!'"
It features Queen's Roger Taylor on drums. "I sent Roger In Solo and Too Much, convinced that he'd pick In Solo," Gary recalls. "It was only in hindsight that I then realised Too Much is exactly the kind of piano-led song Freddie Mercury might have written."
As naturally worried has Kemp has felt at times, he emphasises he's aware of his relative good fortune in lockdown, noting: "It's been a big lesson for us as a family. I've got three young boys, who have all been trying to work online in various spaces around the house, and I've helped my youngest son a lot. It's pushed us together in some ways, even though there have been arguments because we're in each other's faces all the time."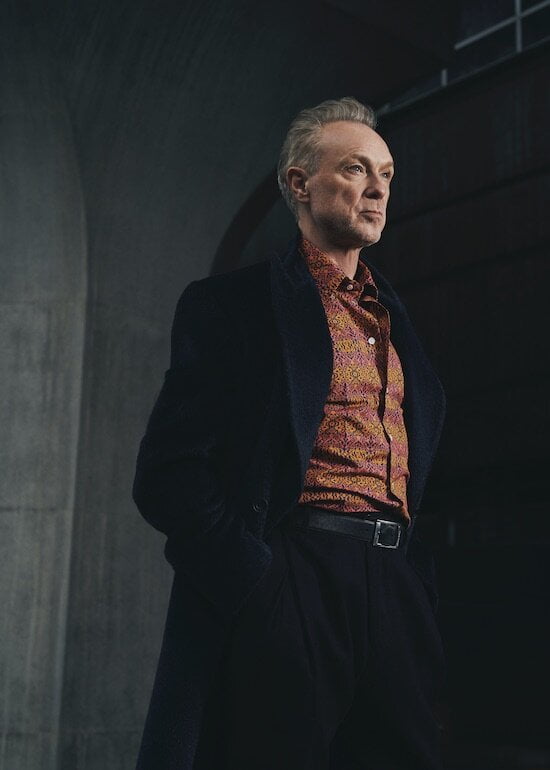 Gary Kemp interview: London calling
A passionate theatregoer, Gary is a trustee of the Theatres Trust, adding: "I live in central London, because
I like the culture of going to theatres, shows and galleries. When none of that is happening, London is a really strange place to want to be."
The idea of being alone in a city as big as London partly inspired INSOLO's near title track, as Gary explains: "I'm fascinated by the paradox of feeling isolated in a big city. George Gershwin wrote so well about New York, and I wanted In Solo to be about London."
The song also describes a couple, inspired by a man and woman depicted in New York artist Edward Hopper's 1932 painting Room In New York. Kemp writes about the same estranged couple in The Haunted, which starts with a beautifully mournful guitar solo. "The idea started with an empty house that was once full of love and laughter," says Gary. 
"It was really helpful to think of the couple in that house as the same one from In Solo, because then I had a bookended story. That's when I started thinking I was onto an album, because I thought, 'I need other people to hear this, and I haven't got any time to lose!'"
Kemp doesn't necessarily think INSOLO will be a commercial smash, but he's sure it'll be judged more fairly than Little Bruises, released at the height of Britpop.
"I'm really proud of Little Bruises," he says. "I wouldn't change anything about it, and it's lyrically a really nice piece of work. But, when it came out, I was yesterday's man and that gave me the fear of ever making another solo album again." 
Playing with Saucerful Of Secrets has reignited Gary's love of gigging, though ironically their schedule for the first half of 2022 means it'll be hard for Gary to tour INSOLO.
"I was really up for playing live again when Nick offered me the role," Gary recalls. "It was a way of trying to emulate that phenomenal early Pink Floyd sound, while not just being a Floyd tribute. Saucerful was also a way of getting some distance from Spandau, when I needed to get that band out of my system. The spirit has been like kids just starting out. I love playing live, but I was very cynical about touring. Being in a band where we all get on and there was no animosity is something I hadn't felt since the mid-80s."
With Saucerful Of Secrets helping to spark Gary's second solo album, he's continued a songwriting roll that means he's halfway through his third solo album already. "It's quite dramatic," he says of those new songs. "There's still a lot of drama to write about. I love Scott Walker's It's Raining Today, and that's the kind of mood I've been trying to achieve." 
It won't be another 26 years before the third Gary Kemp solo record, then? "God no!" he laughs. "I'm not ready to make Live From The Care Home just yet." 
Gary Kemp interview: The Rockonteurs
During lockdown, Gary Kemp has created the music interview podcast, Rockonteurs. Presented alongside Saucerful Of Secrets bassist Guy Pratt, the pair have enjoyed relaxed conversations with Roland Orzabal, Boy George and Jon Bon Jovi, among others.
"Rockonteurs came out of the fact Guy and I thought we were the funniest two guys ever to be on a tourbus, not that anyone else agreed," smiles Kemp. "We definitely have the same sense of humour; there isn't a minute that goes by where we're not ribbing each other. We were a little nervous on the early podcasts – we had our questions written down, until we realised our USP is that we don't ask questions, we just chat."
Gary particularly enjoyed Alice Cooper's appearance, enthusing: "If you'd said when I bought Billion Dollar Babies that I'd one day have Alice Cooper guesting on my show, wow!" 
Paul McCartney would be Gary's dream guest. His first question to Macca?
"There's a bench near where I live that, according to Beatles chronicler Mark Lewisohn, is where Paul finished the lyrics to I Saw Her Standing There on his first trip to London when he was 17. I'd ask Paul if that was true so that, if it is, I can sit on that bench and try to summon up teenage Paul to write a song that will last me 60 years."
Listen to the Rockonteurs podcast here
Photos by Joe Magowan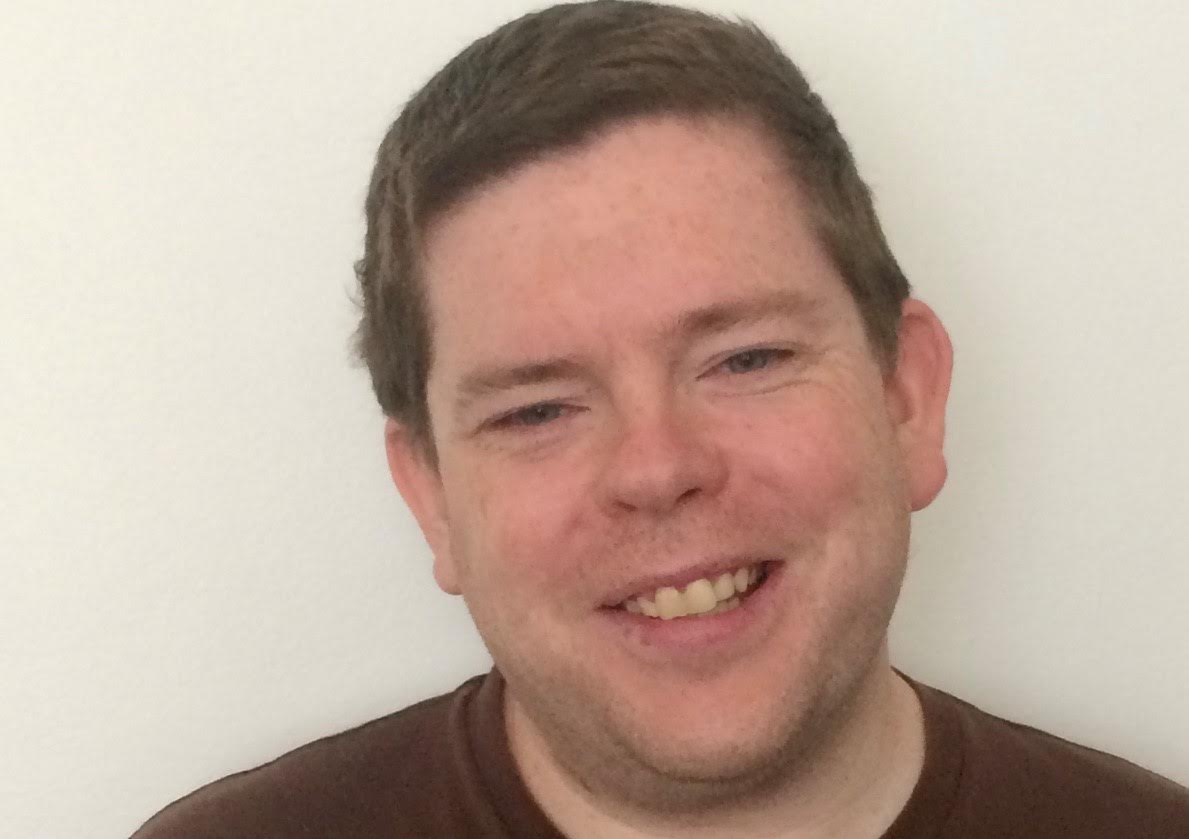 John Earls
Writing for Classic Pop since our first issue, John has been to Adam Ant's house, sworn at by Bob Geldof, touched Johnny Marr's favourite guitar, interviewed Richard Coles on his vicarage bed and serenaded with Last Christmas by Shirlie Kemp. John first specialised in writing about music as editor of Teletext's Planet Sound music column from 2000-09 and now writes about pop for a range of magazines and national newspapers. A Luton Town fan, John also writes about football. His bucket list interviews for the magazine are Grace Jones, Kylie, Siouxsie Sioux and Andrew Ridgeley.