Issue 71 of Classic Pop is on sale now!
By Classic Pop | August 25, 2021
In the latest Classic Pop, we have a world exclusive interview with Soft Cell as they announce new studio album *Happiness Not Included – their first for 17 years – as well as a UK tour.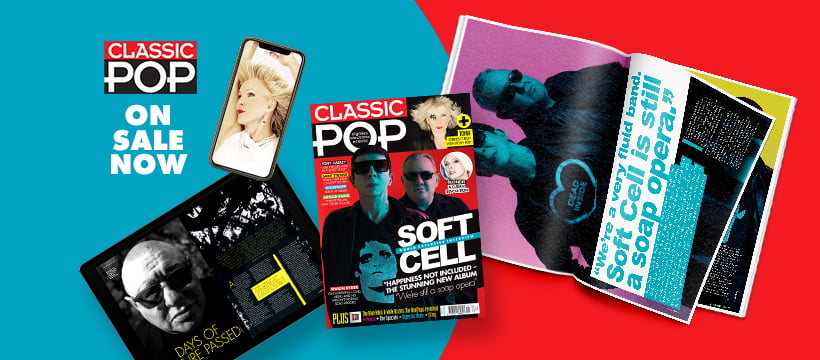 This issue, we also talk to Toyah who is back with a career-best LP, the brilliant Posh Pop.
We also chat to the brilliant Shaun Ryder about his new solo record, Visits From Future Technology, and Blondie reveal all about their historic trip to Cuba for a set of live shows.
We catch up with Tony Hadley and Arthur Baker for Q&A chats and The Blue Nile's graceful A Walk Across The Rooftops is this issue's Classic Album
Goldfrapp's back catalogue goes under the microscope for our Album By Album feature and we also count down the 20 best singles by 80s actors.
David Arnold's Bond project Shaken And Stirred is revisited for our regular Forget Me Nots feature and Saint Etienne give us the inside track on their change of direction for high concept new album I've Been Trying To Tell You.
In our expanded reviews section we have new releases including The Specials, Prince, Diana Ross and Natalie Imbruglia while our bumper reissues coverage features Depeche Mode, Aztec Camera, Belinda Carlisle, OMD, Sheena Easton, Tina Turner and much more.
Steve Harnell
Editor, Classic Pop
Get your copy of the new issue of Classic Pop
Order Classic Pop issue 71 online
Get the magazine delivered direct to your door by ordering your copy of Classic Pop issue 71 directly from us today for just £6.99 (inc. P&P) here.
Subscribe to Classic Pop Plus today
Get Classic Pop delivered to your door plus a host of other benefits with Classic Pop Plus:
33% off the print magazine
The entire digital issue archive of all past Classic Pop issues since day one
10% off all Classic Pop back issues and Classic Pop Presents specials
Exclusive subscriber-only covers
The free weekly newsletter
Download the digital edition
Get the digital edition from Pocketmags. Or find the new issue in the Classic Pop app.
Not downloaded the free Classic Pop app yet? Find out more about the app here
Find Classic Pop issue 71 in stores
Available from selected WHS HS, WHS Travel, Easons, Tesco and McColls stores – priced £5.99. Use our handy Store Locator to find your nearest Classic Pop stockists.
Complete your collection!
Are you missing an issue of Classic Pop magazine? Click here to browse all of our back issues.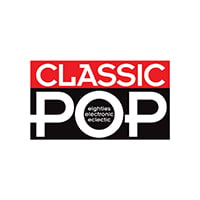 Classic Pop
Classic Pop magazine is the ultimate celebration of great pop and chart music across the decades with in-depth interviews with top artists, features, news and reviews. From pop to indie and new wave to electronic music – it's all here...