William Orbit interview: "Imposter syndrome has been with me all along"
By John Earls | November 2, 2022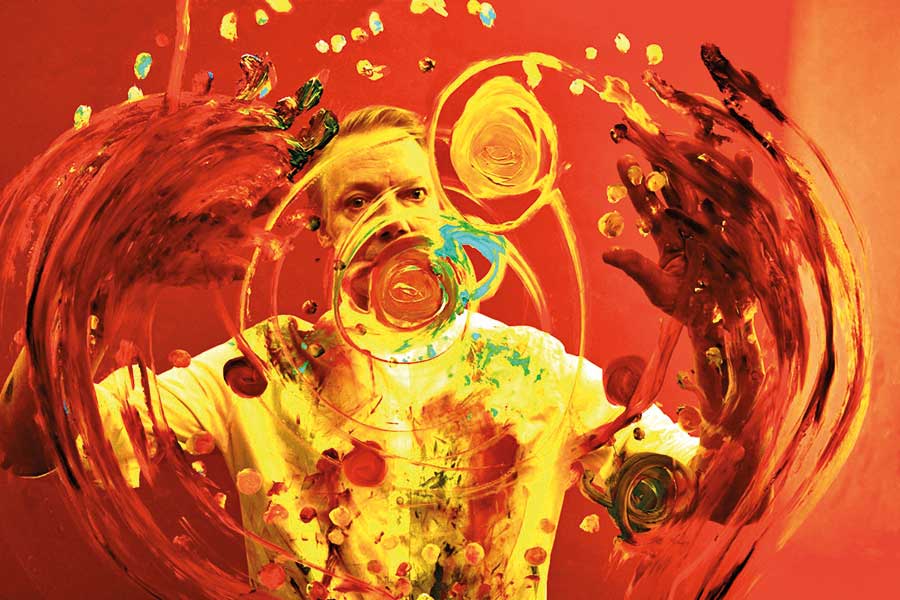 The producer of landmark music for Madonna, All Saints, Blur, Pink and Britney Spears, maverick musician William Orbit enjoyed an influential career as an ambient pioneer, classical reinventor and rave mainstay. Then he endured a crisis of confidence and drug-induced breakdown. After eight years away, William is back and finally ready to enjoy his success. "I'm a pop tart for divas" he reveals…
"I'm coming in from the cold," announces William Orbit, as he prepares to release his first album for eight years.
Aware of the difference between his success as a megastar producer for the likes of Madonna, Blur and Britney Spears, and the eclectic nature of his career in ambient, rave and classical music, William smiles: "People always introduce me as: 'He's sold x million records,' but my own music is pretty niche.
"I've put myself in a slightly crass position with my new record, though, of thinking I'd like to get people to hear my stuff beyond the niche."
His career stats make for impressive reading, with 200 million records sold. Pink, All Saints, Robbie Williams, U2, Betty Boo, Beth Orton and Katie Melua have all enjoyed the help of a producer whose ability to capture joy and transcendence in music is unparalleled in virtually any era, but whose distinctive trance beats defined late-90s and early-00s pop thanks to Ray Of Light and Pure Shores.
However, since releasing classical album Orbit Symphonic, ambient record Strange Cargo 5 and remixing Queen, all in 2014, William disappeared.
Previously a scrupulous workaholic in the studio, Orbit decided to try cocaine for the first time at a party and found he had a horrifically addictive appetite for drugs. He was eventually sectioned.
"I've been well again for two years," William smiles.
"I'd need to check my diary for an exact timeframe, but I had a moment of thinking: 'Right, that was Part One of my life.' I'm not afraid of anything, but I won't be going back there again."
It's too easy to state that Orbit's new album The Painter is the result of cleaning his life up.
That sonic euphoria is back in full effect, helped by guest vocalists including Polly Scattergood, Ali Love, prodigious pop artist Georgia, pioneering Colombian singer Lido Pimentia, Ghanaian songwriter Gloria Kaba and a sample of late influential Tanzanian musician Hukwe Zawose, as well as previous musical partners Orton, Melua and Laurie Mayer.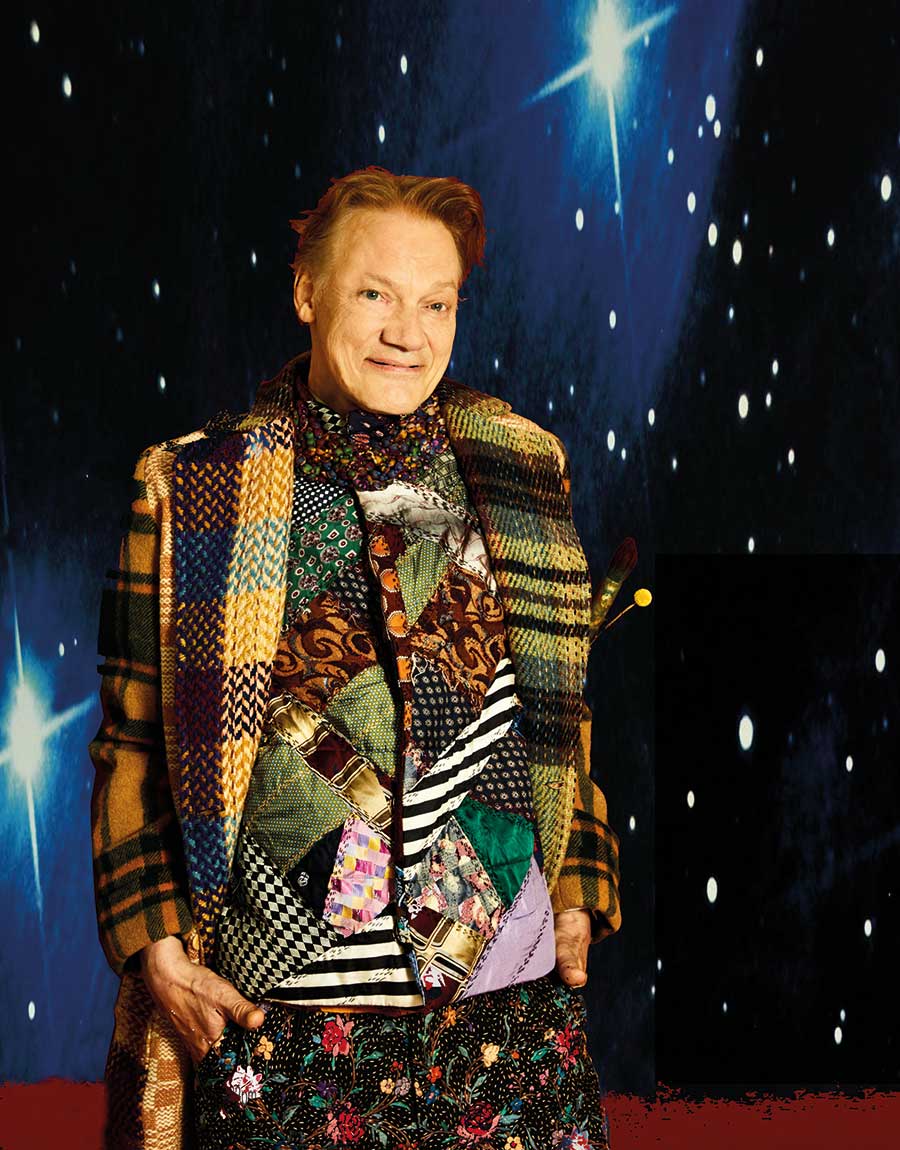 William emphasises he'd continued to work during the bad times, stating: "I was never more than 20 yards away from my rig, and I went up a lot of blind alleys.
"I lost my confidence, but music was always forming. It wasn't like I suddenly decided: 'I'm going back into the game and start with a blank sheet.'" 
However, there's a passage of such bliss in the opening Melua collaboration, Duende, that only William Orbit at his happiest could make it. "Thank you!" he beams when this is put to him.
"I've seen enough bad shit and, yes, I wanted some joy. We like our artists to be mawkish and sad, but I don't necessarily believe they have to be broiling with sadness." Another delighted smile. "I'll be getting a tambourine out next."
It's easy to see how William could be an invaluable ally in the studio. He's wonderfully enthusiastic and fizzing with ideas, not just for music but for art, the BBC, travel and his new home in Venice.
Tall and slim, he looks at least a decade younger than 65, with the air of a successful academic rather than a rave survivor. William and Laurie Mayer met in London's 80s squat scene, forming ambient band Torch Song.
They were discovered by The Police's manager Miles Copeland and released two albums, but it wasn't until rave that Orbit began having mainstream success.
After early remixes for the likes of S'Express, William formed Bassomatic, a loose collective whose infernally infectious second single Fascinating Rhythm reached No.9 in the UK in 1990.
"I got so frustrated remixing people for the Rhythm King label," recalls William.
"I thought, 'I can do this, too!' I was clued into the clubs, pirate stations and DJ-ing. But Rhythm King boss Martin Heath dangled the carrot of a record deal for too long, so I signed to Virgin instead.
"Martin's girlfriend told me that, when he learned I'd gone to Virgin, Martin broke his foot kicking his hi-fi in anger. I told him: 'Martin, you had me right there all along!'"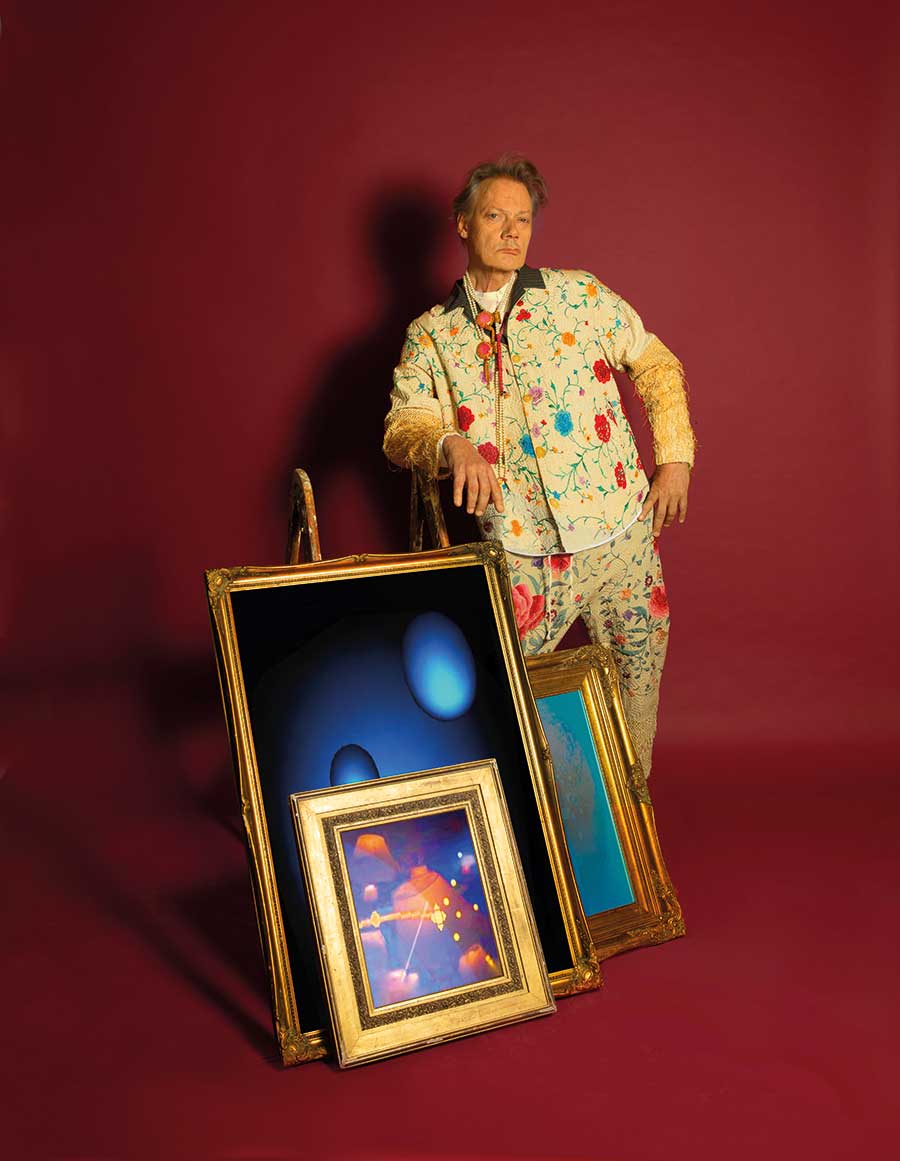 As its title implies, Bassomatic's debut album Set The Controls For The Heart Of The Bass was as indebted to Pink Floyd as The Beatmasters.
While the singles Funky Love Vibrations and Science And Melody were solid bangers, the public seemed confused over what Bassomatic wanted to be.
Orbit acknowledges: "Willie Richardson, the A&R at Virgin, gave me a firm handshake when I signed my deal and told me: 'Congratulations, you've given us a hit single with Fascinating Rhythm'," William smiles. "Willie was right, and I should have stayed on that path. But I wandered off track."
Orbit made four albums in the Strange Cargo series of aural travelogues, critically acclaimed but failing to match the success of fellow ambient travellers The Orb or The KLF.
The one minor brush with the charts was Water From A Vine Leaf, a beautifully shimmering 1993 single featuring William's then-girlfriend: Beth Orton. "Beth's music is absolutely extraordinary," enthuses Orbit.
"We're not in each other's pockets, but we've always been close. I admire her musicianship and her lyrics, and love the way that she puts a band together. Did I spot all of that when I met her? No. Watching Beth's career is a continuing delightful surprise." 
At least William's production and remixing career continued to thrive, but his eclectic talents were so hard to pin down that, by 1997, Orbit didn't have a manager.
"One firm I saw were so rude," he frets. "When I phoned them back, I could hear the boss stage-whisper: 'Tell him I'm not in'." Two months later, still without a manager, William was in Los Angeles producing Ray Of Light with Madonna.
Madonna's previous album Bedtime Stories was co-produced with Nellee Hooper, whose career Orbit had looked at in envy at the time. "I've never had an abundance of confidence in my artistry," William admits.
"Imposter syndrome has been with me all along. I don't think I'm a real musician, because I need notes written in Sharpie to tell me what to play on the piano. I'm good on guitar, but I've always felt a fake.
"I'd see producers like Nellee Hooper and think: 'Look at that dude!' Nellee seemed to party every night in the south of France with a model on each arm. I'd wonder how he found the time to make the actual records. But the simple answer is, none of that matters a jot so long as the records sound good.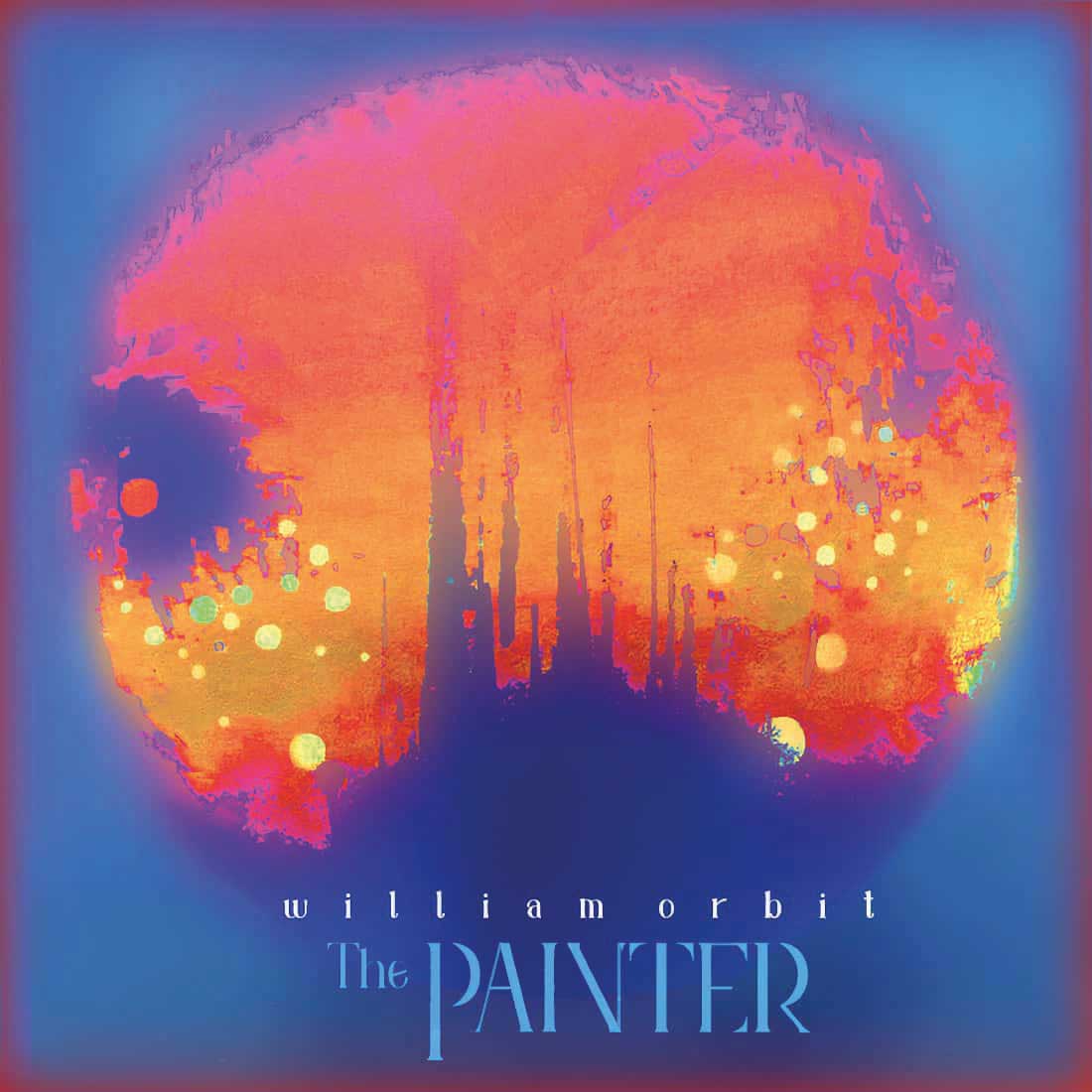 "That's how I finally feel about my own records now. Who cares about the musicianship? All that matters is what comes out of the other end. As for living a lifestyle like Nellee had? I've got as much glamour in my life as I want."
That balance between glamour and toil was epitomised by working with Madonna on one of the all-time great pop albums.
"Madonna is really overlooked as a producer," Orbit emphasises, pointing out her own vital role in Ray Of Light's sound has been neglected. "Madonna has never had the time to produce other people, but I learned so much as a producer from her.
"She's blasted her ears from 35 years of performing on stage, so her headphones are up loud, but her ears are ridiculously good. She's laser-guided and will spot any tiny sound. M knows how it all works in the studio, the same as she does with TV.
"What I learned from her was to keep batting away. I like to dive around from song to song, but Madonna would make me finish the song I least wanted to work on. She's brilliant at just getting things done."
William is surprised that Madonna is starting to work on reissues, beginning with the recent compilation Finally Enough Love, noting: "Madonna just doesn't look back. Everyone mentions glorious moments to her, and her attitude was always: 'Oh, that old thing? Great, but I'm doing something new.'
"The remix by Sickick on TikTok of Frozen that Madonna embraced was exciting, because I've got half an eye on doing a Dolby Atmos mix of Ray Of Light." 
William has "masses of DATs" from the album sessions that could go towards a deluxe edition, as Madonna wanted everything to be recorded, which chimed with Orbit's own ethos.
"During hours of studio time, if something marvellous does happen, you'd better capture it," he smiles. "A lot of what you hear on Ray Of Light are moments captured when we didn't really know that the tape was rolling." 
The album's legendary title track is "one big jam," according to Orbit: "Madonna likes things very planned out, whereas my whole life is one big improv session. The synth in Ray Of Light was jammed and Madonna was loving it.
"She started jamming this insanely brilliant vocal, two semitones above her normal range. I got that tape out again recently. At the end, M is so delighted with what she's done that she cracks up and starts singing the chorus as an opera: 'Aaaand I feeeel!'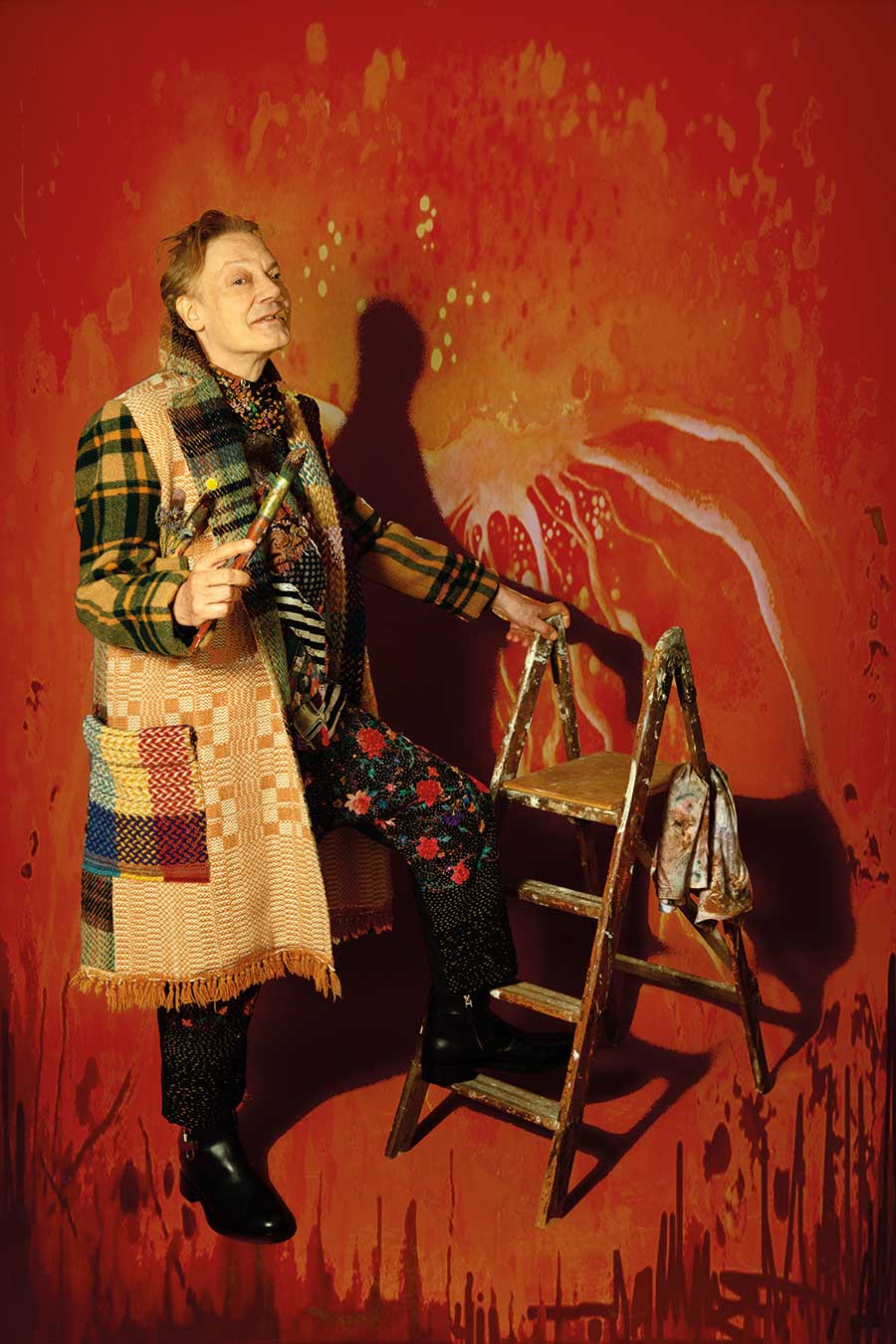 "I could do an hour-long radio show on just that song. Madonna would rag me all the time in the studio, and it's all on tape. I'd love to do an edit of her best insults at me! Her workrate, though – it's second to none."
The success of Ray Of Light propelled William's career, but he reflects: "I didn't know how to deal with that level of success. A cleverer person than me would have gone: 'You've won the lottery! You've made a record everyone loves and made a shitload of money.
"Stop right now with all the remixes. Get a plan together to take it to the next level.' But I never did. I let it slip away."
Working with the biggest names in pop wasn't slipping away from an outsider's perspective, and at least Orbit's imposter syndrome didn't prevent him from guiding more superb records from megastar names.
"I'm very confident in having an answer ready in the studio," he reasons. "I've been confident in my creativity since forever. But whether anyone else will get it? No. I knew some songs were great when I was making them: Water From A Vine Leaf, Ray Of Light.
"But even Pure Shores for All Saints, not a clue. I remember in the studio thinking: 'Oh my God, this is a turd. How am I going to deliver this to the label tomorrow?' I'd been working on it for two months and had totally lost sight of its potential."
Having made so many great albums, William's advice to budding producers is simple and practical. "Working with someone as super-famous as Britney Spears is exactly the same in the studio as an unknown," he notes.
"It's the artist's project, and they're in charge. They know what they want, and they just want to know that you're there." To that end, Orbit won't go for a coffee or even to the toilet without letting the artist know first. "I don't ever want the artist to look up to the control room and see that I'm not there," he explains.
"That's the primary role of a producer: be there. When it's the artist's project, they need to be able to be in the moment and know that it's being recorded by someone who's listening. Don't ever neglect them."
Now that he's back making records, William is reluctant to make a return to producing, as the work finding the right studio and equipment for artists is almost as time-consuming as creating the music itself.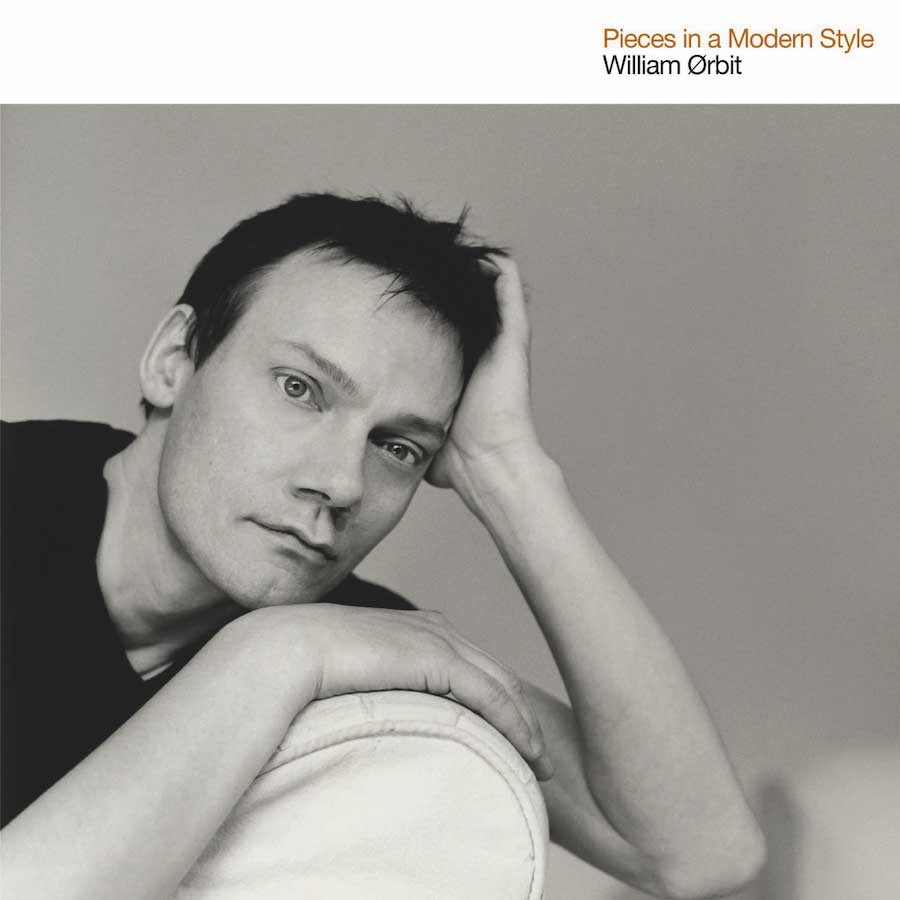 He says: "As much as I love producing, it'd hold me up from the freewheeling life I'm in now. But if I got a call from Cher or Shakira asking to twist my arm, I'd say: 'I'm twisting it for you already,' because I'm a pop tart when it comes to working with divas."
William's freewheeling life includes a new fascination with painting, hence the title of The Painter, which Orbit created the sleeve for.
"It's not like I'm a great painter," he smiles. "Still, what better way to get my art out there than on a beautiful vinyl sleeve?" 
Fittingly, Beth Orton was the initial inspiration for the album. Her vocal on the closing No Other World was the first piece of music that felt a potential thread for The Painter.
"A lot of the guest vocals were recorded by the singers, because of geography and lockdown," William explains. "You could hear dogs barking and kids in the background. That doesn't matter, because they're such heartfelt performances, and I can clean up any 'atmosphere'. This is a record that's going to stick around, I think."
William was able to work with Georgia in the studio. She is the daughter of Leftfield founder Neil Barnes, whose duo started on William's label, Guerrilla.
"Georgia is phenomenal," says Orbit. "She can play anything. I've worked on one of her new songs, which I was meant to play bass on. Georgia asked me how the bass worked. I showed her and, within minutes she'd got it.
"She was playing piano, pounding away on drums and suddenly she was great on the bass. I thought: 'I don't need to be here. I'll just check we're rolling and that the recording light is on!'"
Aware that eight years away is a lifetime in pop terms, William hopes The Painter will find a new generation of fans, revealing:
"This album isn't too stylistically wedded to anything, so maybe Gen Z or Gen Alpha will get to know me. Their parents have probably played my music to them. The strangest comment I get from young people is: 'I was conceived to your music.'
"That's an incredible honour, but I don't ask for details! I also get told – especially for Pieces In A Modern Style – that parents play my music to calm fractious children.
"If you're having a terrible evening when your kids are driving you nuts and my music remotely calms them down, then my work here is done. That's incredibly precious to hear."
Currently working on a piano-based version of The Painter in the vein of his classical epic Pieces In A Modern Style, Orbit is determined to enjoy himself much more this time round. "I've had a lot of new acts in my life," he summarises.
"Appearing on Top Of The Pops with Bassomatic, Madonna… I appreciate it all now more than ever, though. Absolutely. I want to share that appreciation with people, in the hope they don't have to wait as long as I did." 
After creating sonic joy for decades, it's only fair that William Orbit now gets to bathe in happiness himself from here on in. 
The Painter is out now on Rhino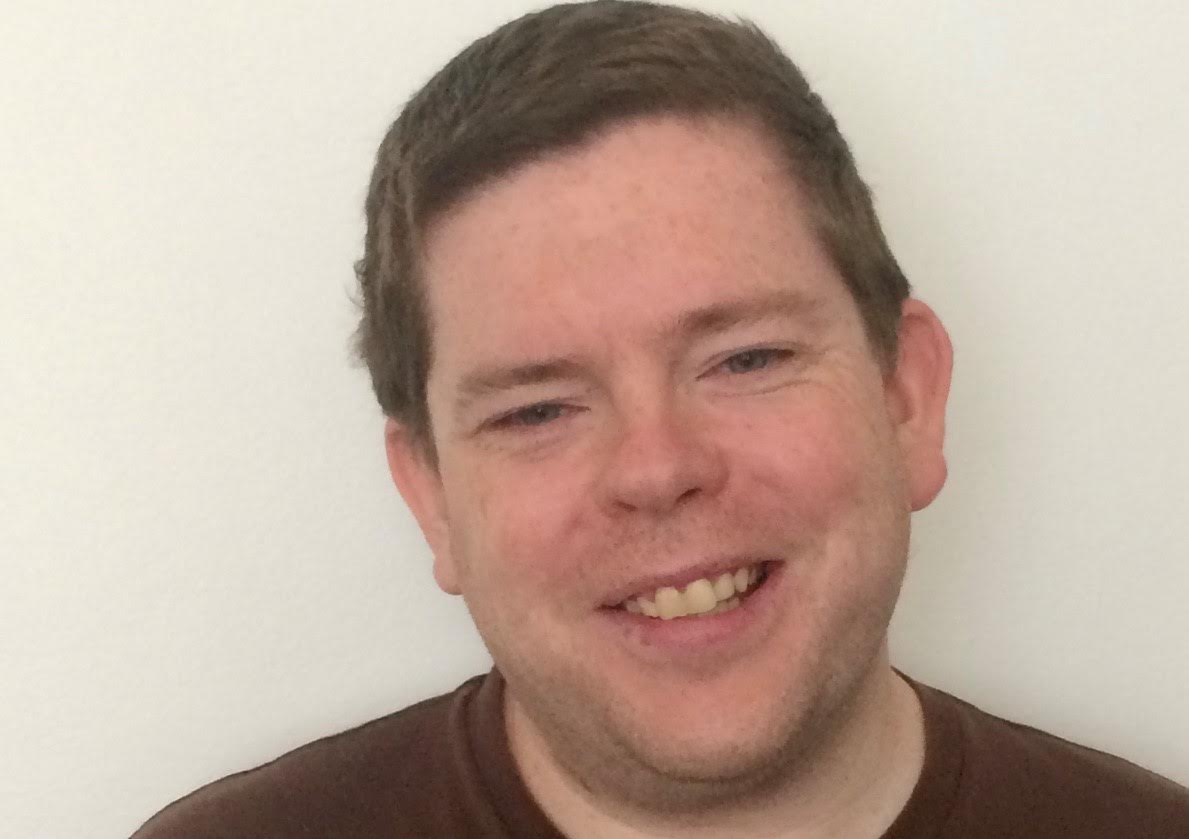 John Earls
Writing for Classic Pop since our first issue, John has been to Adam Ant's house, sworn at by Bob Geldof, touched Johnny Marr's favourite guitar, interviewed Richard Coles on his vicarage bed and serenaded with Last Christmas by Shirlie Kemp. John first specialised in writing about music as editor of Teletext's Planet Sound music column from 2000-09 and now writes about pop for a range of magazines and national newspapers. A Luton Town fan, John also writes about football. His bucket list interviews for the magazine are Grace Jones, Kylie, Siouxsie Sioux and Andrew Ridgeley.