The Producers – Ken Scott
By Andy Jones | September 27, 2022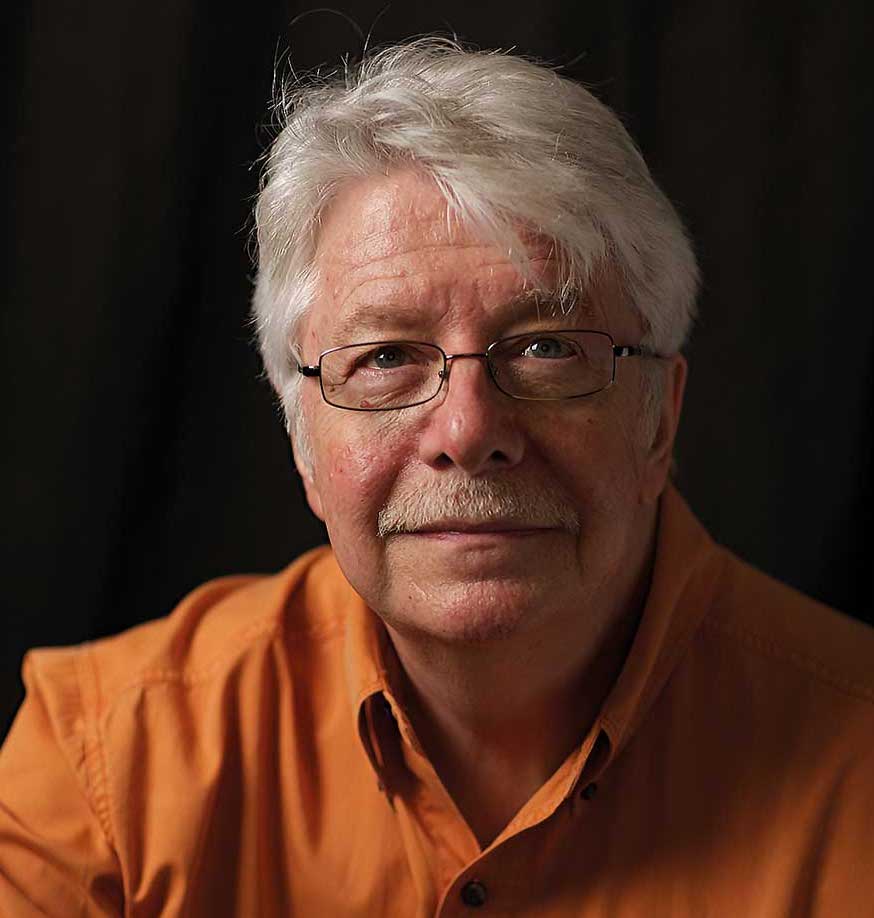 Ken Scott cut his studio teeth with The Beatles, but it was his work with David Bowie that transformed him into an iconic record producer and resulted in four legendary albums. Classic Pop meets the man behind Ziggy and much more… By Andy Jones
At 16 years of age Ken Scott knew two things: he was fed up with being at school and he loved recording. He made a decision there and then to follow his heart, little knowing where this decision would lead…
"I wrote letters to various studios on a Friday," he recalls, "mailed them out on the Saturday, heard back from one on the Tuesday, had the interview the next day and on the Friday I was told they wanted me to start the following Monday so I left school that day.
"In nine days my world changed and I started working at Abbey Road, what became the most famous recording studio in the world."
If you think that's impressive, within a few years Scott was engineering on Beatles sessions.
"I guess I was lucky that [engineer] Geoff [Emerick] walked out of some sessions," he laughs. "I got thrown in at the deep end quickly!"
The deep end included the singles Hey Jude and Lady Madonna as well as the Magical Mystery Tour album. Scott then moved to Trident Studios where he worked on several LPs including Bowie's The Man Who Sold The World with producer Tony Visconti. 
"I engineered two albums with David and thought he was a sweetheart kind of a guy," Scott says. "He obviously had a certain amount of talent but I never saw him being a huge superstar.
"He was in producing something that was eventually issued under the name of Arnold Corns and because I'd engineered with him in the past I was put on some of the sessions at Trident.
"During a tea break I mentioned how I was getting frustrated just engineering and wanted to move into production. He said that he'd just signed a new management deal to put him in the studio to record an album and then shop a deal."
Bowie didn't feel confident in producing this new album completely on his own so offered Scott his first co-production role on an LP that became Hunky Dory.
"I'd gone through fire with the first sessions I was on as assistant engineer with The Beatles," Scott recalls. "Then the first session I was the engineer on was with The Beatles, too, so here's someone who's a very nice guy to work with but is never going to be a big talent, is never going to be a superstar.
"I saw it as an opportunity [to produce] and to make mistakes without everyone hearing them! A couple of weeks later David, Angie and his manager Bob Grace came over to my house to go through the songs.
"It must have been two or three songs in that suddenly it was like 'here I go again, this guy is very different from what I've heard so far and he could quite easily be huge'."
Incredibly, the studio time set aside to record the whole album was just two weeks. "It was the same with Elton John's records," Ken reveals.
"Almost everyone at the time had two weeks except The Beatles. On the first day we'd get the sounds and would, if we were lucky, get one or two basic tracks done, and then the next day get more basic tracks. Once we'd got them we'd start overdubs." 
DEMO GOD
Luckily, Bowie had many of the songs as demos already and the band – comprising Woody Ronson, (guitar), Trevor Bolder (bass) and Woody Woodmansey (drums) – had already practiced many of them together.
"Some of the songs they knew because they'd been living together," says Ken. "With Life On Mars the song was there but it certainly came together in the studio.
"With others, David was teaching Ronno, Trevor and Woody in the studio. I know for some producers they like everyone to be at each other's throats to get that angst across, but for me it's a case of 'let's have a good time!'.
"That helps to bring out the performance. Specifically with David he would get bored very quickly.
"We all knew that, so just laying down basic tracks, if Woody, Trevor or Ronno were playing, if they didn't get it within three or maybe four takes David would say 'OK, that's not working, let's move on'." 
It may have been only two weeks but Scott must surely have got an inkling of how big the album would be…
"No, I never really did with any of the stuff that I recorded," he laughs. "We made the albums to please ourselves and with David and I working together, we were learning as we went along because neither of us had produced before. I had this feeling that's why David wanted to work with me in that capacity.
"Tony Visconti is a great producer, but he is controlling and on Space Oddity and The Man Who Sold The World he was on a lot of it as the bass player, he was the arranger, that kind of thing. David wrote the songs and sang them but that was it.
"I think David had his own ideas of what he wanted to sound like and wanted to be [as an artist] and he knew there was much more likelihood of getting it from me than from Tony."
Ken admits he picked up this art of letting the artist breathe from his masterful ex-boss at Abbey Road.
"Yes, I'd already learned that from George Martin," he says. "That was very much his way. The talent is put into the studio to create and you have to allow them to create.
"If they go too far afield, you are in a position to say 'you know what, it was better about 10 minutes ago, let's go back and start afresh from there and see how it goes'. I'm much better at saying 'yes' and 'no' than I am coming up with specific ideas.
"I like the idea that it is the artist's record, not mine! I'm there to facilitate what they want to put across and so I need as much from them as possible."
Ken and David worked so well together on the sessions that they ended up going straight into recording Ziggy Stardust before Hunky Dory even came out, even though Ziggy would herald a very different side of Bowie.
"Absolutely," laughs Ken, "and David didn't think I'd like it because it was too rock n roll!"
So how does he look back at those times?

"They were better because there was a certain naivety," Scott replies. "Nowadays artists have too much time, enough time to second-guess themselves constantly.
"Back then we couldn't. I co-produced four albums with David [Ken also worked on Aladdin Sane and Pin Ups] and 95 per cent of those vocals we did were first take, beginning to end, no punch-ins, no alterations. What he sang that first time through, that is what we still hear today.
"That came from two things: firstly what an incredible performer David was and secondly the time constraints: 'yeah that's great, move on'". 
GREAT SCOTT
Seven albums with a touch of Ken

 
THE BEATLES – MAGICAL MYSTERY TOUR (1967)
Was it an EP or LP? A double EP? All of the above and one of the first recordings with a Ken Scott engineering credit alongside Geoff Emerick. Actually, 'audio engineer' to be specific…
DAVID BOWIE – HUNKY DORY (1971)
Just listen to this album. LISTEN TO IT. Two bloody weeks? Kids today don't realise they're born etc etc…
DAVID BOWIE – THE RISE AND FALL OF ZIGGY STARDUST AND THE SPIDERS FROM MARS (1972)
Bowie's big breakthrough was a very different beast than Hunky Dory with the same band morphing into the Spiders From Mars. 'You're not going to like this,' David told Ken. He did…
 DAVID BOWIE – ALADDIN SANE (1973)
An album a year all recorded at Trident, 'A Lad Insane' – see what he did there – was another triumph for Bowie, Scott and the band and, of course, had 'that' album cover. 'Iconic' is a word overused when it comes to Bowie but this is great…
 DAVID BOWIE – PIN UPS (1973) 
An album of cover versions? You what? Yes, Bowie covers The Who, Pink Floyd, The Kinks and The Yardbirds among others but by this time he could do what the bloody hell he wanted, OK?
 SUPERTRAMP – CRIME OF THE CENTURY (1974)
Where to go after The Beatles and Bowie for Ken? Whereas those stars won the cool stakes, it would be Supertramp who would fill the Radio 2 schedule with songs like Dreamer raking in those royalties.
 LEVEL 42 – TRUE COLOURS (1984)
Scott produced this with the classic Level 42 line-up. Not the most classic of albums, though, but it still managed to go Top 20 with the track Hot Water doing the same in the singles chart.  
Want more from Classic Pop magazine? Get a free digital issue when you 

sign up to our newsletter

!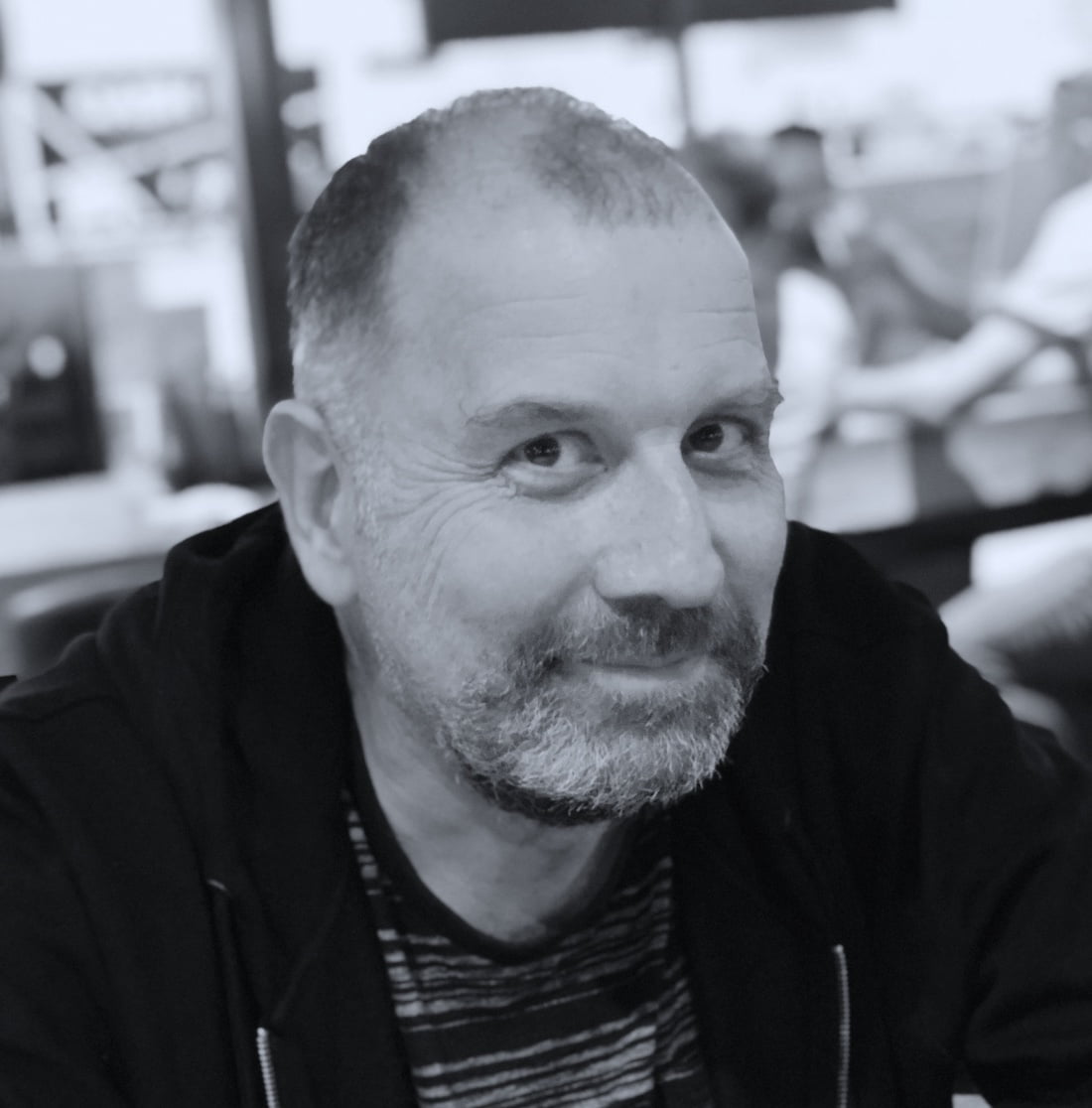 Andy Jones
Andy Jones has been writing for music production magazines and websites for almost as long as the synthesiser has been around. Which is just as well as that is his specialist subject and he loves everything electronic: from 70s Berlin school to 90s old skool, taking in the complete 80s along the way.