90s dance – the essential playlist
By Classic Pop | February 21, 2022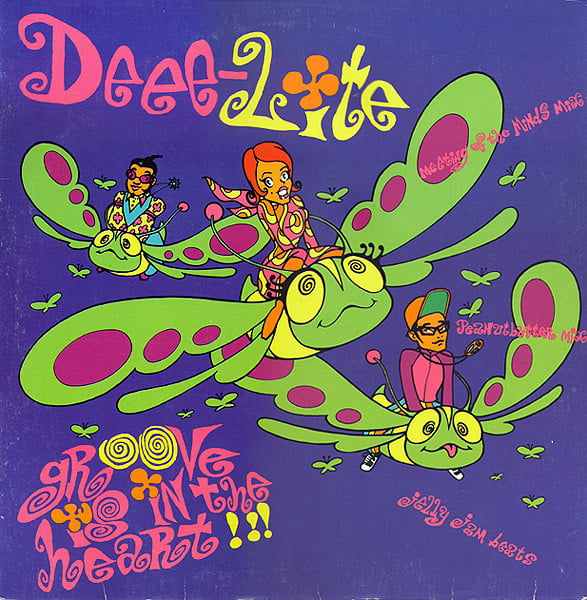 90s dance offered up some timeless bangers. In this playlist we count down our favourite top 40 dance tracks from that classic decade.
You couldn't move for the sheer number of iconic 90s dance records dropped on us in that decade. As such, there are so many, many brilliant tunes absent from this issue's essential playlist that, frankly, it's giving us sleepless nights, but there's no escape – we've simply had to come to terms with the fact that it's impossible to namecheck every great record from a decade crammed with literally thousands of contenders.
Our approach has been to assemble an inclusive playlist that highlights just some of the bigger tracks of the period – some underground rave cuts that crossed over, plus others that just made a huge mark. It's a snapshot of the decade's dance anthems whether tied to blurry memories of fields of ravers and warehouse revelry, or just those unashamed Eurodance records that were guaranteed to fill the floor.
It shouldn't matter which camp you belong to; indeed, if there's one thing 90s dance proved, it's that once you get good music out to the masses, they often cherish it as much as those who discovered it. 
The criteria was simple: a selection of the biggest-charting tunes, be it divas belting out vocal house classics, chest-shaking crossover cuts, remixes that transformed fortunes, banging indie beats or pioneering downtempo cuts that went large – all timeless tracks that have since gained classic status. 
It was a remarkable ten years in music, and we're very proud to say that this will be the one and only listing in which you'll ever find Snap! alongside Windowlicker… 
40 Hideaway

–
De'Lacy
Written and produced by New Jersey house group Blaze, this was initially issued through legendary New York label Easy Street, before Slip'N'Slide took it on, sensibly handing the tune over to the capable ears of Dubfire and Sharam, aka Deep Dish, whose transformative remix allowed Rainie Lassiter's heavy soul vocal acres of room to work its magic; with its deep bass, spiralling synth backdrops and punchy rhythms, it instantly lit up the clubs (it was also a remix that would open the doors for the duo to remix everyone from Madonna to Stevie Nicks). Now considered a progressive house classic, this also hit big in the mainstream charts across Europe, making No.1 in Italy and nestling comfortably into the UK Top 10 in 1995.
90s Dance – Hideaway
39
Playing With Knives
–
Bizarre Inc

 
Their second single to be issued through Portobello Road-based label Vinyl Solution in 1991, Bizarre Inc's colossal hardcore hit was universally adored, as Mixmag recalled: "It got played everywhere, by everybody – from Rocky'n'Diesel to Danny Rampling to a million hardcore DJs." As with others on this listing, its popularity in clubland spilled over into a re-release that elevated its status in the wider world, plus a chart placing, settling in the UK Top 5 having originally missed the Top 40. The 'Quadrant' mix, named after Liverpool's dance club Quadrant Park, had everything required to fill the floor from its towering ravey piano stabs to the untethered Cuba Gooding vocal sample that played off its breakbeat so perfectly. Makes us sweat just thinking about it.
38 Open Up

–

Leftfield feat. John Lydon

 
The Prodigy, The Chemical Brothers and Leftfield made it okay for indie types to have a dance. Leftfield did it via savvy production skills, plus some canny guest vocalists on Leftism: Curve's Toni Halliday and John Lydon, who animates this techno-punk smash (funnily, Lydon was not a fan of dance, denouncing it one year earlier as "musical McDonalds"). Still, the match was a good one. "It wasn't just about using John," Neil Barnes clarified to NME. "It was about using John's voice" ("They didn't ask me in because they wanted a pop star floating around on top like a little fluffy cloud," added John wryly). Sadly for all concerned, the "burn, Hollywood, burn" refrain surfaced just as LA's forests were on fire, resulting in far less airplay that it deserved.
90s Dance – Open Up
37
The Bomb! (These Sounds Fall Into My Mind) –
The Bucketheads
Produced by one half of house legends Masters At Work, Kenny 'Dope' Gonzalez, who pieced together The Bomb using a central sample from Chicago's 1979 track Street Player, combined it with a loop from The Bar-Keys' Holy Ghost and – wallop! – he'd reanimated the trend for glitzy disco-edged house. Starting life as a B-side, the track became a defining musical moment of the era. It was used by boxing champ Prince Naseem Hamed as his walk-on music, made the UK Top 10, and crested the Billboard Hot Dance Club Play charts in the States. Oh – the misheard Peter Cetera lyric actually says "Street sounds swirling through my mind".
36 Ray Of Light

–
Madonna
Ray Of Light was perhaps the bravest rebirth of Madonna's career, but it was just as much about producer William Orbit, whose ambient signature is evident all over the album. Although Orbit played down his role – "If I hadn't come along someone else would have," he told The Telegraph in 2009 – the two clearly hit it off and worked around the clock to create their combined vision. With Evita's powerhouse performance behind her, Madonna was on strong vocal form, evidenced on the title track, an epic, mystical reworking of an obscure psych-folk song called Sepheryn by duo Curtiss Maldoon. Add Orbit's synth washes, breakbeats and celestial organs and it was a magical moment. Two Grammys and her highest Billboard debut entry later, her critics receded.
35 Glory Box

–
Portishead
Inveterate smoker Beth Gibbons' broken-soul style dazzled on the final bleak classic to be eked out of Portishead's Mercury Music Award-winning album Dummy. Beyond its provocative title, Glory Box conveys Beth's crestfallen come-ons atop a bubbling fusion of lo-fi beats, hazy strings, scratching, and an exquisitely smoky tableau from DJ Geoff Barrow and jazz guitarist (and weird instrument enthusiast) Adrian Utley. It evokes retro spy movie thrills via its vinyl crackles – Barrow used to make his own samples, cut them to vinyl and then throw the record around the room – and a sort of ghostly candour hanging in the air like Beth's tobacco smoke, the whole assemblage clinging to a simple central Issac Hayes sample. A well-deserved UK No.13.
34 Big Time Sensuality

–
Björk
Innovative, thrilling and wonderful to actually listen to, Björk's Debut revealed an Icelandic jewel worlds away from the competition and clearly capable of incredible things in the world of electronica – and beyond. Having outgrown The Sugarcubes, her intent was to unhinge all doors and bound irrepressibly onward into the pop charts, and with tunes such as Play Dead, Human Behaviour, Venus As A Boy, Violently Happy and the powerfully uplifting Big Time Sensuality, she outdid herself. Written with Nellee Hooper, Björk chose Fluke's remix as the single version, but the album take has its charms too – pop-meets-house in an explosion of barely containable joyousness. Her first to make a mark in the States and a UK No.17.
90s Dance – Big Time Sensuality
33 Windowlicker

–
Aphex Twin
Aphex Twin probably shouldn't be in a Dance Pop mag at all, but the Warp-ed genius is behind some of the most creative compositions around, has won a Grammy and several BRITS – and gets up to the sort of enigmatic wrongness that is frankly irresponsible to ignore. Aside from flying a blimp over London, exhibiting a love of female bodybuilders and distorting his face as much as possible, he's behind one of the 90s most mind-meddling hits. 1999's Windowlicker, a pleasant disequilibrium of IDM, techno, acid house and breakbeat, has been used in a Mercedes ad and a government road safety film, and features a B-side that contains a drawing of his face in sound waves – plus its video dismantles hip-hop clichés in a truly disturbing and hilarious manner.
32 Sexy Boy

–
Air
Past the fading flags of Britpop, gently broadcasting from Paris' germinating electronic scene came what Air's Jean-Benoît Dunckel described to The Guardian as "alien, psychedelic, loungecore music". Created with musical partner Nicolas Godin, Air's debut LP Moon Safari transmitted the sort of blissful lose-yourself sounds that basically gave French pop music a good name. Air's signature song was constructed via a 60s Höfner bass riff and an off-the-cuff remark from Dunckel. "If we'd sung "sexy girl", it would have been a disaster," Godin told Dave Simpson. "'Sexy boy' felt different. The song was about who we wanted to be; we weren't handsome when we were younger; our friends always had more success with girls." Great video, too.
90s Dance – Sexy Boy
31 Everybody In The Place

–
The Prodigy
The Prodigy owned the dancefloors of the 90s, whether it be Liam Howlett's early ravers (we're particularly fond of the Arthur Brown/Pablo Gad-sampling Fire, the Criminal Justice Act-baiting Their Law and rave classic Wind It Up) or the gargantuan arena-busters dropped later in the decade – Poison, Smack My Bitch Up, Breathe and, of course, Firestarter. But the one that keeps bouncing into our consciousness unannounced is this flexing party-starter. The second single from Experience – the 'Fairground Mix' – has pure exuberance, pure attitude and an arrangement that makes us want to give it up and go bananas. This took second spot in the UK to the Freddie Mercury memorial re-release of Bohemian Rhapsody.
30
Loaded –
Primal Scream
It's the track that made Primal Scream, but it also made the recently departed dance music legend Andrew Weatherall, as this was his debut production role – back then, as Bobby Gillespie explained, he was just "a guy who had ideas." Loaded emerged when NME asked Weatherall to review the band live in Exeter and the band requested a remix of one of their favourite songs, I'm Losing More Than I'll Ever Have, (a track Weatherall immediately adored despite being told he was "the only one in the world that likes it"). After a few polite remix attempts, guitarist Andrew Innes said "just f***ing destroy it" and Weatherall dispensed with the niceties. Add a Soul II Soul loop and that sample from 60s film The Wild Angels, and Loaded was born.
90s Dance – Loaded
29
Praise You –
Fatboy Slim
Rating Norman Cook's 90s highlights is admittedly rather silly, as any one of his hits could bring instant joy to the most gloomy of human beings, but – after a vote – we've plumped for the gangster trippin' funk-soul brother's 1999 classic Praise You. The vocal sample comes from Camille Yarbrough's equally exceptional 1975 song Take Yo' Praise, while the three-chord piano lick was lifted from a demo LP by loudspeaker company JBL – a classic find for a break-hunting vinyl-hound such as Cook. The Spike Jonze-directed flash mob music video that accompanied the single is just as iconic as any of Fatboy's tunes – in 2001, voted MTV's greatest video of all time, no less. A UK No.1, Praise You slipped niftily into the Billboard Hot 100 at No. 36, his biggest hit in the US charts.
28
At The River –
Groove Armada
Another tune that was nigh-on impossible to escape at the time, this trombone-happy chill-out circled many a lounge on repeat in the late-90s. When Tom Findlay met Andy Cato (the trombone guy), the duo were soon off to a rented house in Ambleside in the Lake District to compare notes. In that quaint town they stumbled across the sample that started it all. "On the last day there we picked up a Sounds Of The 1950s compilation from a 50p bin in the local shop," remembered Findlay to The Guardian. "That's where the vocal sample on At The River comes from – it's Patti Page singing Old Cape Cod." A slowed-down break, a simple bass synth and a wistful trombone and At The River was complete. Initially issued as a limited 7″ through hip label Tummy Touch, it blew up when repackaged in 1999.
90s Dance – At The River
27
Little Fluffy Clouds –
The Orb

 
It was a toss up between the reggae-inspired alchemy of 1991's Perpetual Dawn, '92's trippy opus Blue Room (at 39 minutes, the longest-ever charting UK single), their UK No.4 Toxygene – that started life as a Jean-Michel Jarre remix, and this ubiquitous (we admit, rather obvious) standard that streams the curiously entrancing narration of Rickie Lee Jones as she relives memories of childhood, cut with the duo's usual playful capers. While, if we're honest, it isn't our favourite Orb track, Little Fluffy Clouds put them on the map amongst the normal folk. Before moving on, take time to check out the duo's superb TOTP showings that accompanied the hits, including silly revolving music 'pods' and playing a game of chess whilst bathing in strobes – both dressed in silver spacesuits.
26
Inner City Life –
Goldie
Wolverhampton's shiny-toothed one and the phrase 'dance-pop' may not necessarily gel with one another, but the drum'n'bass icon's mid-90s single Inner City Life – extracted from the 20-minute opening track of his album Timeless – crossed over effortlessly, making UK No.49 in 1994 and later re-entering 10 place higher. Bringing emotion to this unmistakably urban epic, Diane Charlemagne's transcendent vocal surfs its ambient sweeps and undulating rhythms (she also fronted Urban Cookie Collective as well as touring as Moby's vocalist). Rightly, Inner City Life made No.30 in Mixmag's Greatest Dance Tracks Of All Time list. Goldie, incidentally, is the inspiration for the Rage character in John Niven's wickedly dark cult novel Kill Your Friends.
25
Block Rockin' Beats –
The Chemical Brothers
It's stupidly hard to select just one tune from the Chemical Brothers, as their CV is such a handsome thing containing consistent brilliance from early white label Song To The Siren right on through to their final monster tune of the decade, Out Of Control, starring guest vocalist Bernard Sumner of New Order. Ed Simons and Tom Rowlands made reams of excellent music in the 90s and continue to do so, but for this Top 40, we felt duty bound to cue up the duo's first No.1, the short, sharp, funkadelic shock of Block Rockin' Beats from the second album Dig Your Own Hole – not their most experimental outing, admittedly, but surely the track that opened the stadium doors for the duo. One need only look to the hand grenade on the sleeve for guidance.
24 R
ed Alert –
Basement Jaxx
Possibly the funkiest selection in this listing, Basement Jaxx's debut groove for XL Records brought with it a spirit-lifting rush of magnificence giving us all leave to leap about like mad people. 1997's Fly Life 12″ kicked off their takeover – a slightly more serious, ravey, affair it exhibited early signs of the sort of brilliance evident throughout debut album Remedy, intended as a "remedy for people's depression, lostness, and negativity." Red Alert bottled this optimistic talk sampling an obscure 70s Locksmith riff, layering on the space-funk, and handing Blue James the mic for a vocal that tore through the ceiling. Needless to say, it made UK Top 5, plus the duo managed to woo the States where they topped the dance chart. Three more bangers followed.
90s Dance – Red Alert
23
Unfinished Sympathy –
Massive Attack
Spearheading the Bristol sound and provoking the 'trip hop' mantle that they all so loathed, Massive Attack – Daddy G, 3D, Mushroom and Tricky – emerged from The Wild Bunch to infuse electronica, rap, reggae, dub and soul, and concoct bewitching atmospheres quite unlike all else in the musical spectrum at the time. Virgin snapped them up in 1990, and Blue Lines promptly became a modern classic. With Shara Nelson revisiting a sumptuous, desireful vocal based on The Wild Bunch's Kiss And Tell – picked up when she was humming it in the studio – and Will Nelson's palatial strings arranged and recorded at Abbey Road, Unfinished Sympathy is the anthem for the Bristolian movement, and one of the most affecting pieces of dance music ever made.
22
Chime –
Orbital
Brought into existence using a Roland TB-303, a Yamaha DX11 synth and an Akai sampler on a four-track in the two brother's "studio under the stairs" and costing less than four quid to make, Chime's first release came in 1989, but it was not until a re-release on FFRR the following year that Orbital would tread the hallowed boards of TOTP to perform what was now their first – unlikely – Top 20 hit, albeit with the giggling teenage audience looking slightly unsure what to make of it, bemused at the two guys twiddling knobs (themselves looking equally perplexed, grinning in their anti-poll-tax T-shirts). The duo closed out their 1994 Glastonbury live performance with it, and Chime surely qualifies as one of the greatest dance tunes in existence.
90s Dance – Chime
21
Not Over Yet –
Grace
This 90s chart trance cornerstone was first unleashed to clubland as State Of Grace and sung by Patti Low back in 1993, to wide-eyed appreciation, but it was upon its second coming in 1995 that it really got its plentiful hooks into the general public. With their name now neatly shortened to Grace, the esteemed triumvirate of Paul Oakenfold and producer Steve Osbourne with singer Dominique Atkins redoing the vocal, would snatch the summit of the UK dance and US Billboard Hot Dance Club Play charts, as well as rightfully nabbing a spot in the UK Top 10 via Oakenfold's own Perfecto Records. Revisited by many, including, notably, The Klaxons, who commandeered the tune to carry along the nu-rave fad in 2007.
20
You're Not Alone –
Olive
Mainstream it may be, but this was a monumental dream-house smash hit and one of the most gorgeous melodies to sweeten the UK charts during the era. Olive had the credentials: singer Ruth-Ann Boyle sang for The Durutti Column, and collaborators Tim Kellett (himself formerly of The Durutti Column, and Simply Red) together with Nightmares On Wax collaborator Robin Taylor-Firth gelled instantly. Extracted from Olive's debut LP, Extra Virgin, this 1996 breakbeat-heavy single was remixed and re-released in 1997, sold half a million and received an Ivor Novello (Best Dance Music award) as well as a nom for Best Single at the BRITS. The track has been reworked by tons since, the most notable being German trance legend ATB.
90s Dance – You're Not Alone
19
Born Slippy –
Underworld
With DJ Darren Emerson bringing his club-savvy ideas, Karl Hyde and Rick Smith finally got noticed having simmered below the surface. Off the back of its inclusion on the Trainspotting soundtrack, Underworld's pounding techno classic forever vindicated their craft to the masses, lifted from the B-side to a totally different track called Born Slippy. Hyde's seemingly elated cries of "lager, lager, lager" stick in the minds of most, but his formless wordsmithery was in fact an attempt to recreate how "a drunk sees the world in fragments", a powerful alchemy atop that relentless thump and those sweeping synths. It's the sort of tune that inspires fervour (one fanatic narrowly escaped jail for playing it on daily repeat at high volume). A definitive 90s anthem.
18 What Time is Love? (Live At Trancentral) –
The KLF
As well as infamously torching a million quid on a Scottish island, machine-gunning the BRITS and depositing a dead sheep at the afterparty, pop mavericks Bill Drummond and Jimmy Cauty literally wrote the book on how to get a No.1. But the anarchic hi-jinks can obscure the duo's incredible output in the late-80s and 90s. What Time Is Love? has appeared in innumerable forms since 1988, but it's the 1990 'Stadium' version with MC Isaac Bello's rap (Live At Trancentral) – and 1991's America: What Time Is Love? – that went globally mahoosive. A suitably bonkers videos with Zulus, ravers, angels, divas, Marshall stacks and angle grinders accompanied it.
17
Da Funk –
Daft Punk
This 303-twiddling classic was ground zero for a pre-robot era Daft Punk. Forged from out of their bedroom in Paris, Da Funk became the first glittering satellite to be launched from Homework, the duo's game-changing DIY debut LP. The 22-year-old ex-school friends Guy-Manuel de Homem-Christo and Thomas Bangalter cared little for genres, but had a knack for blending them together, and, of course, were masters of the hook. Second single Around The World is yet more proof of this – and perhaps better remembered these days – but Da Funk was the first most of us heard of them and exhibited the essence of all that followed. Lest we forget that iconic hapless-dogman-about-town-with-a ghetto-blaster video directed by Spike Jonze… genius.
16
Gypsy Woman (She's Homeless) –
Crystal Waters
Though it had been penned for Ultra Naté, writers Crystal Waters, Neal Conway and Nathaniel S Hardy decided Waters' demo had already nailed it. At 14, she was the youngest-ever inductee into the American Poetry Society; her Gypsy Woman lyrics conveyed the story of a homeless woman she regularly saw in Washington DC, and formed the basis of one of her first sides with production team the Basement Boys. "The club was in hysteria when I put it on," said Basement Boy Teddy Douglas. "They were throwing trash and paper at the DJ booth, screaming and hollering." With that 'la da dee la da da' earworm, a Top 10 Billboard placing and a UK Top 5 were pretty much inevitable.
90s Dance – Gypsy Woman
15
Insomnia –
Faithless
For those in attendance, it was a life-affirming experience when Faithless dropped Insomnia at Glastonbury 2002, and again in 2010. Meeting at a record store in London's Archway, Sister Bliss and Rollo formed Faithless with 'Buddhist rapper' Maxi Jazz. After debut cut Salva Mea scored them a contract with Island, the trio went it alone, demoing an LP in their shed. Over immense chords from a Roland JD800 came Sister Bliss' stories of sleepless nights on the DJ circuit adapted by Maxi ("Ironically, [Maxi] can sleep at the drop of a hat," she told DJ magazine). The first 'Moody Mix' was a homage to Detroit, while the second 'Monster Mix' meant mainstream success – with a little help from Pete Tong. A refresh came in 2015, with Avicii's Insomnia 2.0…
14

Where Love Lives (Come On in) – 

Alison Limerick
Brit singer Alison Limerick's debut was written/produced by Swedish bassist Lati Kronlund and re-mixed by David Morales and Frankie Knuckles. London Contemporary School Of Dance alumnus Limerick had cut her teeth in the West End and also backing up The Style Council and George Michael. Extending out from the sublimest of piano hooks and some whopping strings, her two-octave range made this uplifting house at its finest. Re-released in 1991 post-club blow-up, it was voted Dance Track of 1991 by Billboard, took No.3 in the Hot Dance chart, was a UK No.27, and, later, scored No.1 in Mixmag's 100 Greatest Dance Singles Of All Time list. A track that's universally adored.
90s Dance – Where Love Lies
13
Children –
Robert Miles
Though issued on DBX in early '95, it was a '96 re-release of Children that gave Robert Miles a smash, with Radio 1 DJ Pete Tong heralding it his 'essential tune of the week' three times running. Miles created his dream-dance epic from a piano hook borrowed from a track by Russian celebrity Garik Sukachov, plus acoustic strummings and a few well-positioned soft synths. With a title inspired by child victims of civil war in Yugoslavia, Miles employed the track as a calming set-closer to help counter the 'strage del sabato sera' ('Saturday night slaughter') of Italian clubbers involved in car crashes whilst driving home post-high. It was one of the UK's biggest sellers that year, one of the mainland's best selling instrumentals, and No.1 in a dozen countries.
90s Dance – Children
12
Go –
Moby
Before Moby's Play diffused its way around the world via a squillion CD racks having been licensed out to sell everything from mid-range motorcars to Thorntons chocolate, it was the humble B-side of his debut single Mobility that was first to make the UK Top 10. A recast 'Woodtick' mix version of Go, using string samples from Twin Peaks (which were permitted once Moby had written of his obsession with the show to its creator David Lynch), would see its own A-side release as his second single in March 1991, the first from his debut eponymous album. The track also makes use of the 'Go' vocal from Tones On Tail's scuzzy 1984 art-rock track (also titled Go) and also stole snippets from Jocelyn Brown's much-sampled Love's Gonna Get You (the 'yeh' bit).
11
Killer –
Adamski
Adamski found out about Seal through a demo given to his flatmate and MC, Daddy Chester. The then-unknown Seal had been bowled over watching Adamski at a rave at Santa Pod racetrack in Bedfordshire, and the two would cement their friendship at a tiny club called Solaris on the Gray's Inn Road in Kings Cross. Asked to pick out an instrumental, Seal chose "a murder-scene theme", Killer, that had been part of Adamski's sets since the end of the 80s. No G.D.M. by Gina X and Bassline by Mantronix were inspirations for the cut: "I kind of think I was anointed with that bassline, " Adamski told MusicXpress. "It came out and it changed my life… it was like a blessing." That blessing gave them a UK No.1 in May 1990.
90s Dance – Killer
10
You Don't Know Me –
Armand Van Helden

 
This slice of crossover vocal house from the all-conquering Armand Van Helden repurposed the rhythm from Jaydee's Plastic Dreams and strings from Carrie Lewis' 1979 track Dance With You, all finished off by soul and gospel-lover Duane Harden, who helped pick out the samples, wrote the lyrics, sang the lead, and completed it – his first ever track – while Armand went out to dinner. Frequenting Van Helden's gigs in Boston, fanboy Harden got the gig in a fortuitous way. "I would go with a friend of mine and we would just make up stuff singing on the dancefloor over tracks," he explained to MusicXpress. "One day he was like, 'Who's this guy that keeps singing on my records!!??' And we met and we've been hanging out ever since." A UK No.1.
9
Missing –
Everything But The Girl
In order for a record to get proper chart action in the 90s, the remix was king, and none occupied the throne quite like Todd Terry's transformative NYC house mix that guaranteed the rise of Everything But The Girl's Missing when re-issued in 1995 – the definitive version that we all remember. Dispensing of the cowbell and silky guitars of the original, Terry's sharp house beats and a crafty rhythmic synth loop gave Tracey Thorn's vocal a new, slightly detached, more beguiling feel. Add some soft, swirling synths and we're walking through old haunts and memories, tracing those steps into her past alongside her, plunging ever deeper into a strange rosy kind of loneliness that only lost love can deliver. A UK No.3, this went gold in the US.
90s Dance – Missing
8
Music Sounds Better With You –
Stardust
Concocted by Daft Punk's Thomas Bangalter and Alan Braxe using a tiny guitar snippet they nabbed from Chaka Khan's 1981 disco cut Fate, Stardust's Music Sounds Better With You is an exercise in simplicity, succinctly demonstrating all that is worthwhile about uplifting vocal house. Its genesis was a tale of almost-accidental bliss, since it was created before a set at Paris' Rex Club, with vocalist Benjamin 'Diamond' Cohen's inclusive, celebratory lead line allowing the resultant release to soar into the pop arena with little friction. Let out into the world in the summer of 1998 this rose and rose to become, as DJ magazine makes clear, "one of the most instantly recognisable tunes in house music history".
7
Let Me Be Your Fantasy –
Baby D
The first release of this breakbeat rave mainstay arrived on hardcore label Production House Records in 1992, before a re-release on London subsidiary Systematic two years later took this commercially-edged house cut to UK No.1, despite the group shunning Top Of The Pops. "My idea for Fantasy was to try to develop an original song on top of hard beats: something you could sing along to as you were raving," Floyd Dyce told The Guardian. "People went absolutely mad for Fantasy in the clubs but we were totally amazed that it was such a huge hit. It turned into a bit of a monster." With a mammoth piano hook that's hard to escape from under, it was even given an outing by an X Factor hopeful in 2014.
6
Show Me Love –
Robin S
Released on Champion and sung by NYC soul powerhouse Robin Stone, this UK house anthem began life in 1990 as the ploddy R&B-pop 'Montego Mix'. It dive-bombed, but was commandeered in 1992 by Stockholm-born house whizz DJ StoneBridge, who, with the help of his mighty Korg M1 synth and the hook of all hooks, turned it into a club banger of epic proportions (thanks to his girlfriend who convinced him to send the label a final mix that he thought was "pretty bad"). It made US dance chart No.1, Billboard pop No.5, and UK No.6. It's been reissued six times, including 2008's Swedish House Mafia refresh, has been covered by plenty including Clean Bandit and ripped off by many more.
5
Finally –
CeCe Peniston
For those seeking the ultimate, feel-good point at which house met pop, CeCe Peniston's soul-bursting debut, Finally, must come close. Dropped in 1991 – and sharing vibes with CeCe Rogers' 1987 garage house cut, Someday – Finally made Billboard No.5 and is now firmed up as a mainstream house classic. A former Miss Black Arizona discovered while backing female rapper Overweight Pooch, Peniston struck gold with this "love poem" – her first songwriting exploit – when she hooked up with producers Felipe Waxx Delgado and Rodney Jackson. Several David Morales remixes followed, and when re-released in 1992 it made UK No.2. More recently CeCe took to Instagram to accuse Lizzo of stealing a part of her tune for her hit Juice.
90s Dance – Finally
4
Sadeness (Part 1) –
Enigma
In which a new-age trippy dance track invents 'Gregorian house' by cross-pollinating, ahem, enigmatic lyrics – both French and Latin – that intertwine religious prayer with scrutinising the Marquis de Sade's corporeal wonts, and goes on to No.1 in 24 countries, the fastest-selling new release in German history, with pretty much no promo. The unique Sadness Part 1 (or Sadeness Part 1 elsewhere) came from Romanian-born Michael Cretu, famed in Germany as a pop producer, and a man who shifted over 70 million units as Enigma. For a chap who once told The Times he makes "30 per cent more adrenalin than normal," it's a fairly relaxed affair. The song made No.5 in the US and chilled in the corner of the Billboard chart for five years.
3 The Power –
Snap!
Germany's Snap! were one of Europe's most bombastic exports, with four singles from their World Power album hitting large during their takeover of 90s global charts. The first was monstrous hip-house hit The Power, housing a knockout hook that made for a booming signature. It was a bumpy ride before it blew up. In short: German producers Benito Benites and John Virgo Garrett III sign with Arista, lift Chill Rob G's a capella rap wholesale (from Let The Words Flow), nick a few vocal parts from Jocelyn Brown's 1985 single Love's Gonna Get You, get in hot water, re-do it with rapper Turbo G and vocalist Penny Ford, score global hit. With the samples cleared, The Power reached UK No.2 and a US No.3. Rhythm Is A Dancer soon followed…
2
Sweet Harmony –
The Beloved

 
The lead single from the Conscience album, Sweet Harmony was written by Jon Marsh with his wife Helena (and it broke new ground by being made without founder member Steve Waddington). 1989's The Sun Rising had shifted their fortunes up a gear, and this '93 track was a perfect slice of blissed-out summer's-dawn electronica, its hippyish mantra of unity and environmentalism delivered atop a tumbling sax-laced dance track built for FM radio. In the video, inspired by Jimi Hendrix's Electric Ladyland sleeve, a soft-focus Marsh is surrounded by naked models… far from sexual in nature, but no doubt upping attention on the record. Making Top 10s all over Europe, Sweet Harmony was a No.8 over here, its parent album scoring No.2 and gold status.
90s Dance – Sweet Harmony
1 Groove Is In The Heart

–
Deee-Lite
Deee-Lite's "love letter to DJs" was soaked in the sounds of their New York club scene heartland, a euphoric brew shared with and loved by the mainstream at large. Lady Miss Keir, effervescing in her own psychedelic hand-made outfits, made an ideal figurehead, while DJs Towa Tei and Dmitry reached into their record bags for the best bits of everything ranging from hip hop and house to disco, pop and funk before laying on a palette of samples including crowd hollers, drum rolls, slide whistles and that Herbie Hancock bassline. With augmentation from P-Funk's Bootsy Collins and A Tribe Called Quest's Q-Tip on the mic – as well as a video that featured clubbing pals from NYC – the party sounds just as good as it did 30 years ago.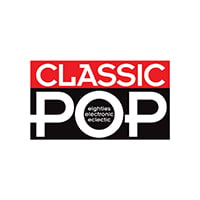 Classic Pop
Classic Pop magazine is the ultimate celebration of great pop and chart music across the decades with in-depth interviews with top artists, features, news and reviews. From pop to indie and new wave to electronic music – it's all here...