We look back over the albums of Kylie Minogue, from her very first to her very latest…
Kylie, 1988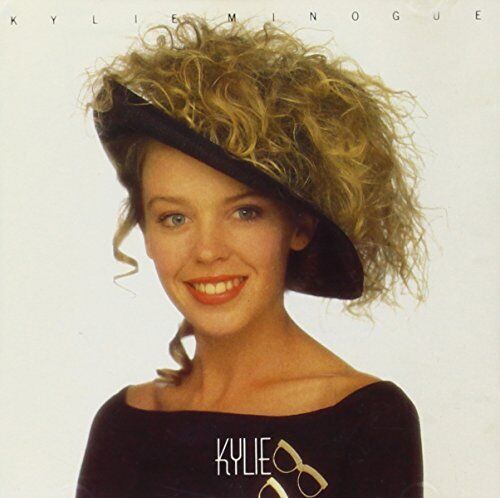 Back in 1987, soap stars weren't exactly renowned purveyors of quality music. Anita Dobson, Nick Berry and, erm, Benny from Crossroads had all scored UK hits but were forever consigned to the novelty single category.
So it's no surprise that expectations were low for the debut single from Kylie Minogue, an Australian actress in a daytime soap opera.
Back home, the Neighbours star was the toast of Oz TV and on the verge of crossover success after her cover of Little Eva's The Locomotion unexpectedly became the biggest-selling single of the year off the back of a charity benefit gig.
But with no follow-up prepared, her Australian label Mushroom Records promptly dispatched Kylie to London to record a single with producers du jour Stock Aitken Waterman (SAW) during a break from filming.
Kylie's relationship with SAW got off to a famously rocky start when the pop powerhouses deemed her such a low priority that the trio forgot they were working with her, keeping Minogue waiting for a week before cobbling together a song in an hour as she was preparing to board her flight home.
When that song, I Should Be So Lucky – released on Pete Waterman's own PWL label due to disinterest from all other record companies – spent five weeks at No.1 in the UK, Mike Stock was forced to make a grovelling emergency dash Down Under with three potential follow-ups for Kylie to record during her breaks from Neighbours – Got To Be Certain, Turn It Into Love and It's No Secret.
Minogue recorded the remainder of her debut album during subsequent trips back to SAW's Hit Factory studios when her filming schedule allowed.
Released in July 1988, Kylie was an instant sensation, going on to shift five million copies and becoming the biggest-selling album of 1988. Got To Be Certain and the re-recorded and retitled The Loco-Motion both hit No.2 in the UK. Fans couldn't get enough of their heroine's pop confections – however formulaic they may have sounded.
Je Ne Sais Pas Pourquoi is beautifully melancholic while Love At First Sight captures the giddiness of a new relationship. I'll Still Be Loving You is a mature ballad and It's No Secret offers a change of pace to portray first-time heartbreak.
The standout is undoubtedly Turn It Into Love, the most faithful to SAW's earlier hi-NRG successes. Proud of what they called their production-line pop, SAW compared their business model to Motown. If that was the case, in Kylie they'd found their Diana Ross.
Enjoy Yourself, 1989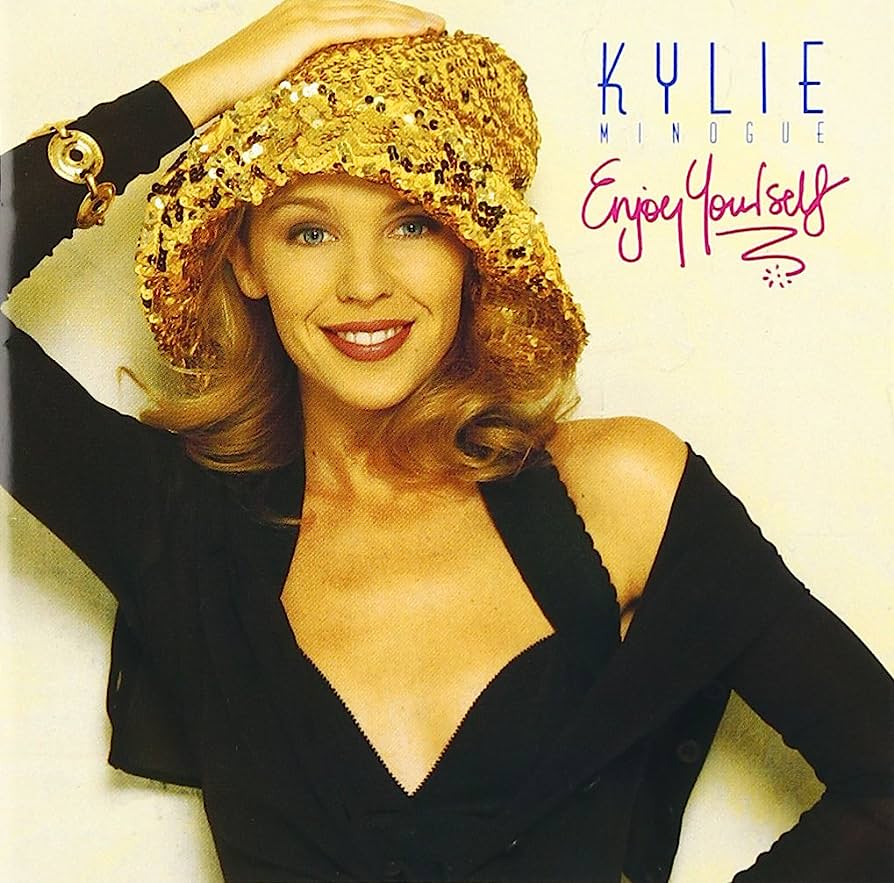 Although plans were in place to release more singles from Kylie's debut LP, the public's voracious appetite for new material was blatantly obvious with the mammoth success of Especially For You, her duet with Jason Donovan for Christmas 1988.
Stock, Aitken and Waterman instead began writing a follow-up album, treading the thin line of subtly progressing Minogue's sound while taking care not to alienate her young fanbase.
Although her sales figures and popularity spoke for themselves, the question of whether she would have longevity loomed large. With that in mind, Kylie signed on to star in The Delinquents, a teen love story set in the 1950s, to maintain ties with the acting world should her music career come to an end.
Enjoy Yourself ultimately merged her next two endeavours, delivering an album of two halves – on one hand a succession of the pop hits her fans couldn't get enough of, and on the other a handful of 50s-inspired songs to tie in with the film.
Though a little dated, even by 1989's standards, Enjoy Yourself perhaps made sense at the time but in hindsight is a strange beast.
It indicates that no-one, maybe not even Kylie herself, had confidence in her abilities or potential. The wistful, stargazing My Secret Heart and jazzy piano-led ballad Tell Tale Signs seem to be readying her for musical theatre rather than what actually followed.
Of course, having added to the singer's tally of hit singles, Hand On Your Heart, the Funky Drummer-sampling Wouldn't Change A Thing and beautifully yearning Never Too Late, the album did its job.
Entering the UK charts at No.1, it spent four months in the Top 10 and was the fifth biggest-selling album of 1989 with pre-sales of over 600,000. It also made the Top 10 in Ireland, Germany, Switzerland, Norway, Australia and New Zealand. The box office success of The Delinquents, helped Tears On My Pillow to No.1 in January 1990 – Kylie's only UK chart-topper of that decade.
Of the album tracks, Nothing To Lose is a funky relative of Got To Be Certain while the joyous I'm Over Dreaming (Over You) and uplifting, house-inspired title track are lost Kylie classics, the latter fortunately being the blueprint for her future direction.
Rhythm Of Love, 1990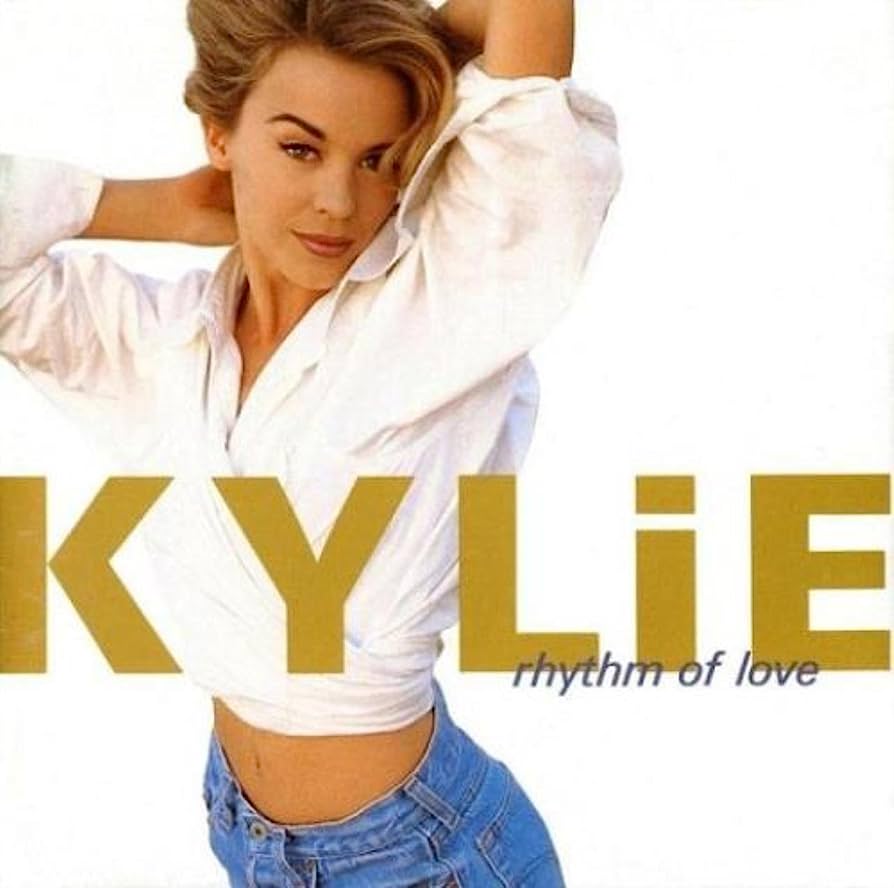 A hit movie, sold-out arena tour and relationship with INXS' Michael Hutchence did wonders for Kylie's self-confidence, prompting her to take a more active role in her career.
Now based in London, Minogue was a regular on the city's thriving club scene and wanted that reflected in her own material. The resulting album, 1990's Rhythm Of Love, is a pop masterclass with one of the strongest singles runs in chart history.
Better The Devil You Know, takes its cues from D-Mob's C'mon And Get My Love (the vocalist of which, Cathy Dennis, would play a pivotal role in Kylie's career for a second time a decade later), while another big favourite of Minogue's – Deee-Lite – would inspire the 70s pastiche Step Back In Time.
What Do I Have To Do incorporates Italo house-style piano riffs and thrashing electric guitars vie for prominence on the pounding Shocked.
Album cuts Things Can Only Get Better and Always Find The Time maintain the clubby momentum and a handful of swingbeat tracks represent Kylie's first musical foray outside the walls of The Hit Factory.
Teamed with a new image dubbed 'SexKylie' in the press, Rhythm Of Love wasn't just an awakening, it was one for the world to see what Minogue was truly capable of.
Let's Get To It, 1991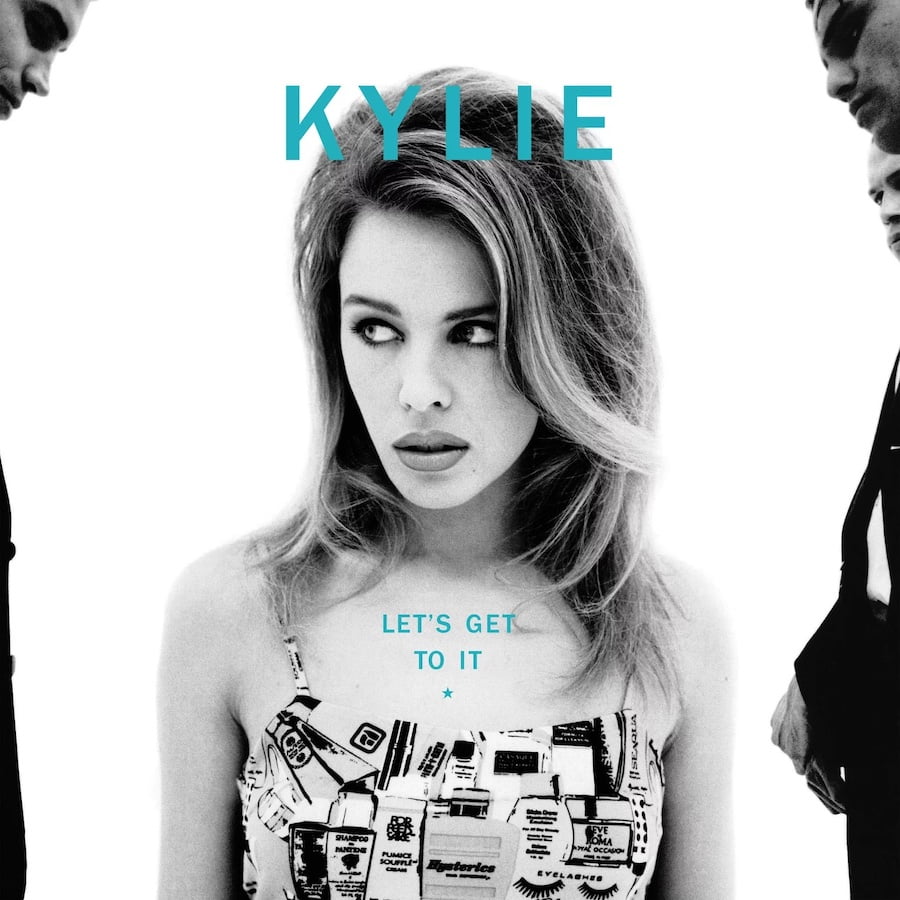 As the music scene changed beyond recognition at the start of the 1990s with the prominence of dance, hip-hop and New Jack Swing, SAW found their stranglehold on the charts lessening significantly and were subject to an intense backlash.
Rick Astley, Jason Donovan and Bananarama (albeit temporarily) had all moved on, as had writer-producer Matt Aitken. It was highly expected that Kylie would be next, particularly as she'd fulfilled her three-album contract with PWL courtesy of Rhythm Of Love.
Finding herself in such a strong negotiating position, Kylie agreed to record another album for PWL on the condition that she be involved in the songwriting process, penning six tracks with Mike Stock and Pete Waterman.
With the classic SAW sound regarded as outdated, Let's Get To It saw a seismic shift in direction from upbeat pop tracks in favour of swingbeat, rave, R&B and acoustic balladry, with varying degrees of success.
When first single Word Is Out stalled at UK No.16 – Kylie's first to miss the Top 10 – the public made it known that swingbeat was not what they wanted from the singer. Meanwhile, the album's chart position was similarly disappointing, peaking at No.15 in the UK when released in October 1991.
But despite its underwhelming performance in the charts, Let's Get To It does have its moments – including its seductive bossa nova-style title track. Right Here, Right Now incorporates elements of Chicago house, Too Much
Of A Good Thing borrows from Chic (with a cheeky snippet of Janet Jackson also included) while Live And Learn is an uplifting mid-tempo tune.
Orchestral ballad If You Were With Me Now and a cover of Chairmen Of The Board's Give Me Just A Little More Time were both major hits, but neither were indicative of the music Kylie really wanted to make – that was revealed with an epic makeover of sensual ballad Finer Feelings for its release as a single courtesy of Brothers In Rhythm.
Although it missed the Top 10 in the UK, that collaboration signposted where Kylie was headed next.
Kylie Minogue, 1994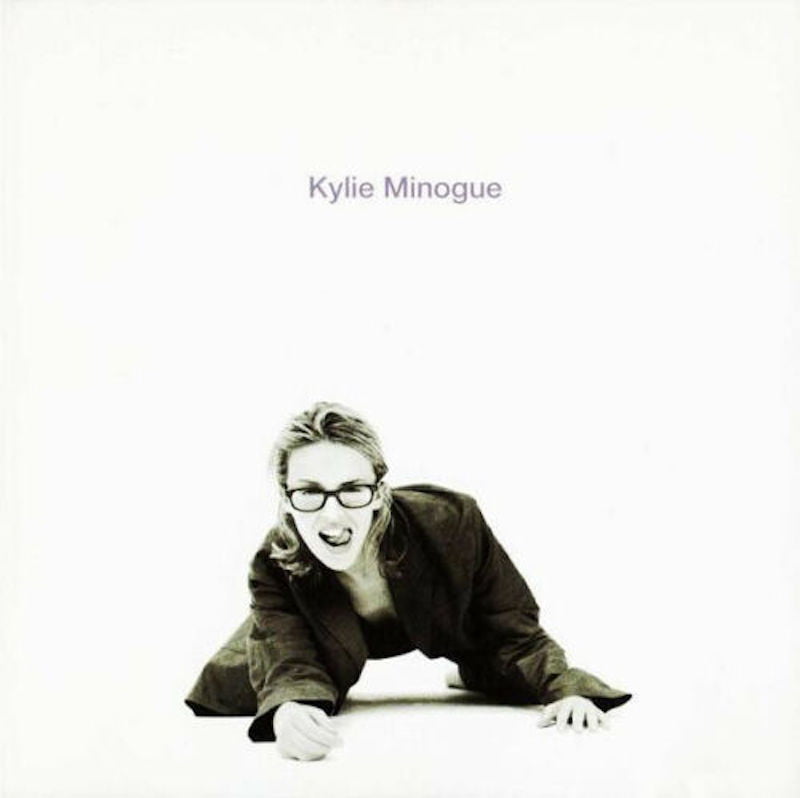 Having checked out of the Hit Factory for a final time with a greatest hits collection, Kylie migrated to cooler climes, namely trendy dance label Deconstruction, which was home to M People, Bassheads and Robert Miles among others.
Minogue's transition from pop icon to dance diva was gradual – from the clubby flavour of the Rhythm Of Love album to the rave tracks that she recorded under the moniker of Angel K in 1991, Do You Dare? and Closer, which were serviced to club DJs as white labels and later appeared as B-sides to the Let's Get To It singles.
I Guess I Like It Like That, also from that album was later remixed and released as Keep On Pumpin' It by the Vision Masters and Tony King featuring Kylie. Signing to a dance label was the logical next step.
While many expected a deeply personal set of tracks from the newly-emancipated club diva-in-waiting, a hectic filming schedule for Streetfighter with Jean-Claude Van Damme limited Kylie's time, meaning she wound up with only one co-writer credit on the LP.
The epic grandeur of opener Confide In Me, written and produced by Brothers In Rhythm and to this day a career highlight, perfectly sets the scene for the sophisticated pop-soul which reveals itself over nine more tracks. Surrender and Automatic Love are luxurious grooves underpinning sensual vocals from Kylie.
In fine voice throughout, she's rarely sounded better than on the brooding second single Put Yourself In My Place and dramatic string-laden ballad Dangerous Game, on which her deep, rich tone veers effortlessly between soaring melodrama and subtle restraint.
If I Was Your Lover looks to the US R&B scene, evoking Janet Jackson both stylistically and titularly, and the bouncy house of Where Is The Feeling? evolves into an acid-jazz workout replete with impressive ad-libs.
The sprawling deep house of Where Has The Love Gone? and Pet Shop Boys-penned Falling suffer from being overlong, while a cover of Northern Soul classic Time Will Pass You By, which closes the album, is let down by M People's tinny production.
Released in September 1994, the album peaked at No.4 in the UK and sold 120,000 copies. Though much lower than her PWL heyday, Kylie Minogue was a triumph in rebranding its creator.
Impossible Princess, 1997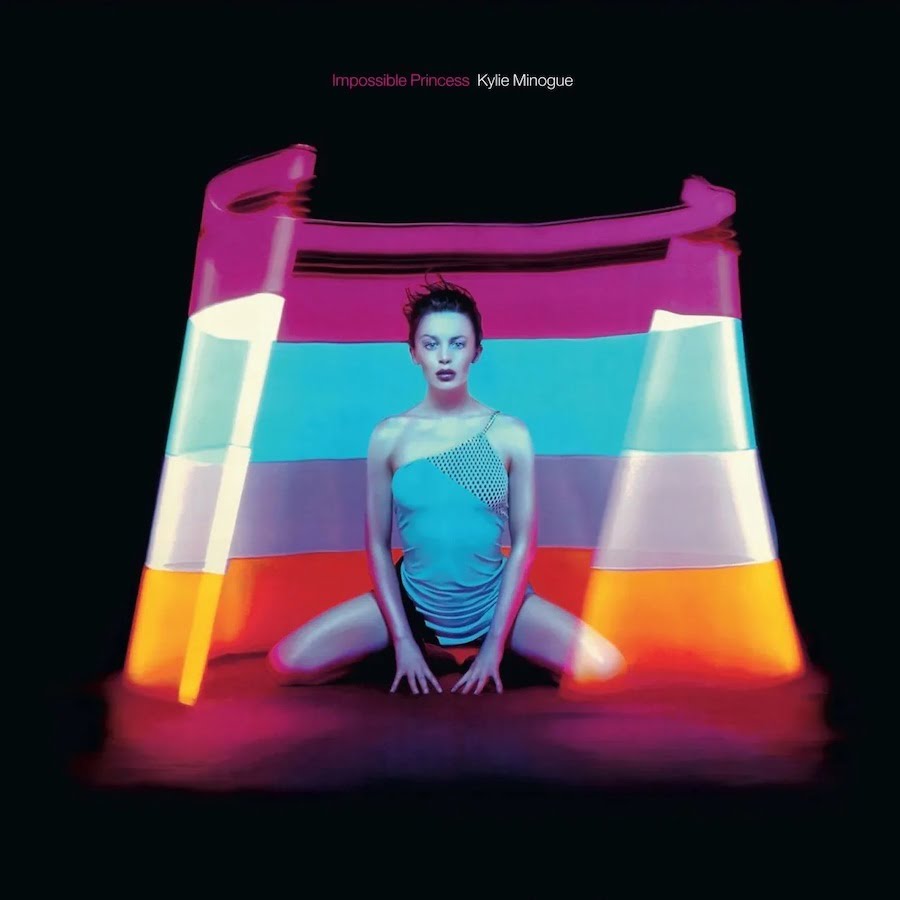 Road trips across the US as well as jaunts around the Far East were the physical manifestation of a voyage of self-discovery for Kylie in the mid-90s and both played an integral role in her sixth studio album.
Her exposure to myriad cultures informed its sonic breadth, while Minogue's internal struggles presented her with lyrical gold, resulting in the most adventurous and personal album of her back catalogue.
1997's Impossible Princess sees Kylie strip back her pop star veneer, inviting fans to get to know her in a way they never had. Lazily labelled 'IndieKylie' based on the Manics' James Dean Bradfield collaboration Some Kind Of Bliss, it's much more than that.
Incorporating trip-hop, rock, techno and drum'n'bass, Impossible Princess' eclectic soundscapes encapsulate the late 90s.
Standouts are the slow-burning synth-pop of Breathe, co-written and produced with Soft Cell's Dave Ball, and Dreams, a majestic ballad which marries dramatic strings with Eastern influences and features the lyric which gives the album its title.
The album received mixed reviews and was a commercial disappointment, but a vinyl reissue in 2022 saw it crack the Top 5 for the first time and undergo reappraisal, finally achieving the success and credit it so richly deserved.
Light Years, 2000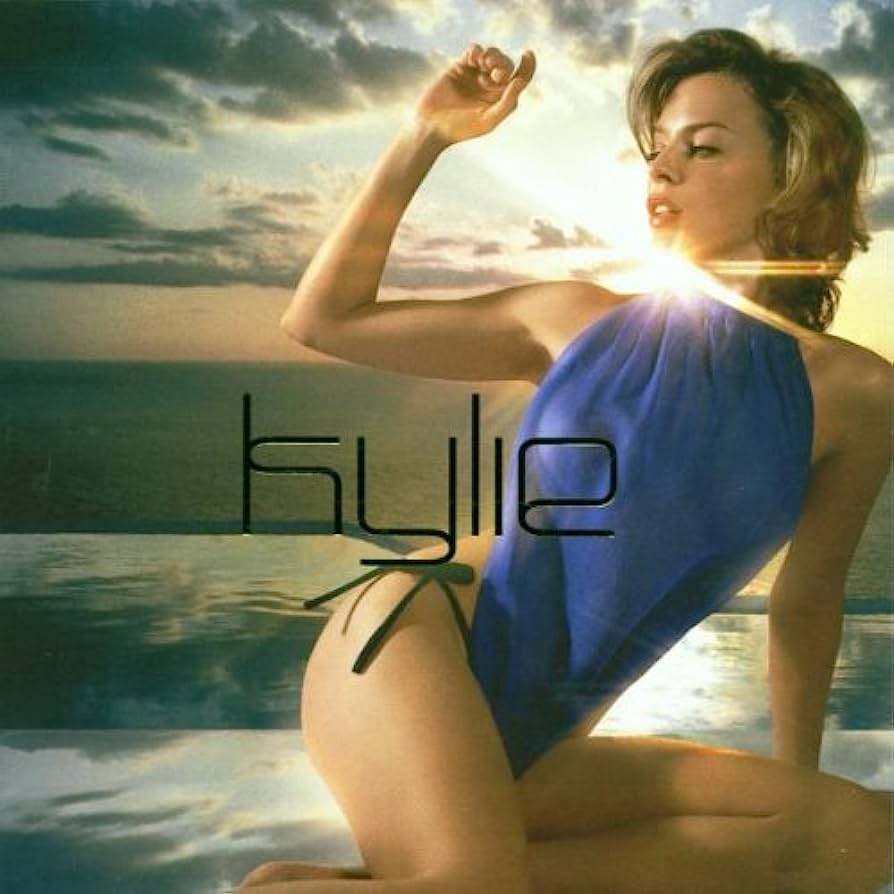 As bold, daring and enlightening as Impossible Princess was, dark and experimental was not what the public sought from Kylie, they looked to her for uplifting feelgood songs they could dance to – Light Years delivered that in spades. "Traded my sorrow for some joy that I borrowed from back in the day" could not have been a more fitting opening line.
Far from being a calculated move just to boost record sales, the fun, carefree flavour of the album was, as the lyric suggested, how Kylie felt in her own life.
A mutual parting of ways with Deconstruction in 1999 led to discussions with various labels regarding her future and, after guesting on the Pet Shop Boys' Nightlife album, Kylie found Parlophone to be on the same page with regards to her next musical direction – pop.
Working with Robbie Williams, Guy Chambers, Biffco and Steve Anderson among others, Kylie co-wrote 10 of the album's 14 songs to a brief that included keywords such as "beach", "poolside" and "cocktails" with a sonic template that evokes ABBA, Donna Summer, Village People, Love Unlimited and Giorgio Moroder.
From the career-rejuvenating Spinning Around (her first UK No.1 single in a decade) and Balearic bliss of On A Night Like This to the pounding Eurodance of Butterfly, the (literal) bells and whistles of Disco Down and bubbling Moroder-esque synths of the title track is a non-stop tour-de-force of meticulously crafted pop songs.
Although intended as compliments, some reviews tended to focus on the album's frothy and camp elements – and with tracks such as the Copacabana-theatrics of Loveboat and rallying anthem Your Disco Needs You, they were perhaps justified – but such a narrative was in danger of pushing Kylie towards becoming a niche act, something that Parlophone were keen to avoid.
When it came to choosing a fifth UK single from Light Years, the record label vetoed the latter option despite Minogue's protestations, compensating her with a brand new track which would go on to alter the trajectory of her career forever.
Fever, 2001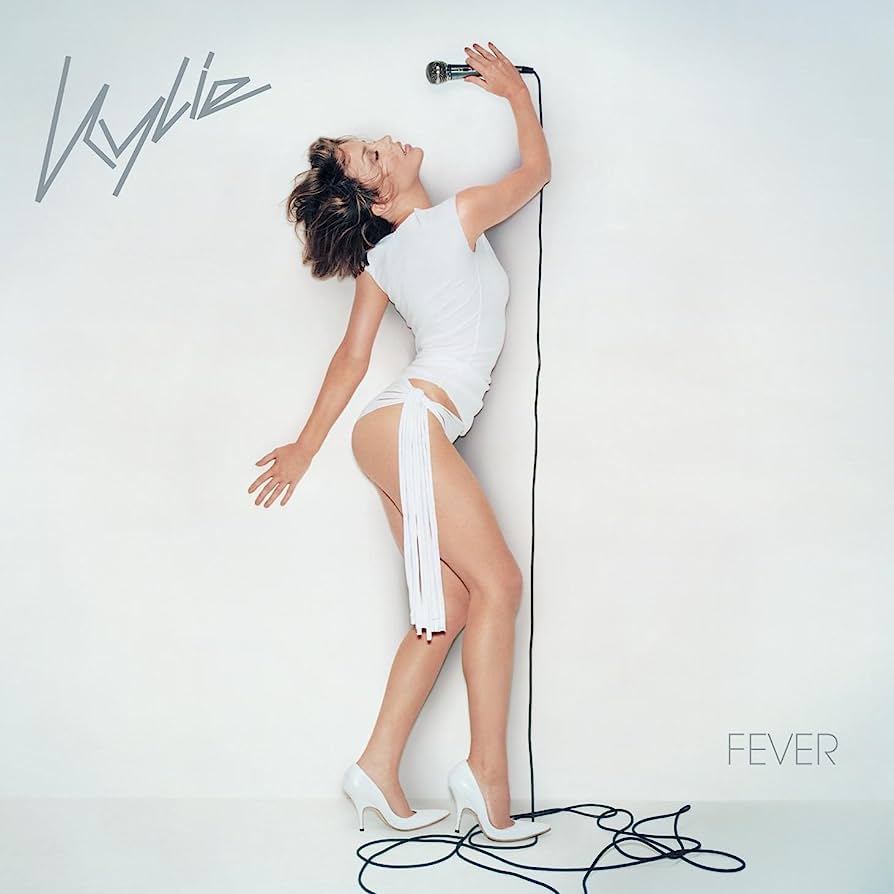 Whilst reflecting on her career during an interview, Kylie once revealed that she did not appreciate the achievements of her PWL years until her tenure at Deconstruction when she wasn't landing those record sales and chart positions anymore and realised how impressive those accolades were.
Armed with that invaluable benefit of hindsight, Light Years' career rebirth was a second chance she was not going to pass up and Minogue began instantly working on its follow-up.
Ignited by Can't Get You Out Of My Head, a Rob Davis and Cathy Dennis-penned dark ode to obsessive love despite its la-la-la refrain, the track became the foundation for the album.
Manoeuvring Kylie away from the perceived campiness of her previous LP, Parlophone's directive was something sleeker, more polished and cool with Can't Get You Out Of My Head the ideal starting point.
Released in September 2001, it topped the charts in over 40 countries, sold over one million in the UK and gave Minogue her first US success since The Loco-Motion in 1988.
While that track dominates the tracklisting of Fever, the album offers up plenty more dancefloor delights. The glacial flirtatiousness of second single In Your Eyes prolonged Kylie's grip on the charts as did the giddy Daft Punk-meets-Donna Summer euphoria of fan favourite Love At First Sight. Come Into My World, another Davis-Dennis banger, completes a singles run which rivals that of Rhythm Of Love.
The title track, with its medical innuendos is Carry On Kylie, while closer Burning Up is a manic mash-up of acoustic verses and a disco chorus.
The remainder of Fever sticks largely to the Eurodance template with More More More, Your Love and Fragile the pick of the bunch, exemplifying an ability to elevate what could be substandard fare in the hands of a lesser singer (as proved by the myriad of Fever knock-offs that would bother the charts in subsequent years).
The disco-influenced Dancefloor could easily have appeared on Light Years, with Give It To Me the album's only real disappointment.
A global sensation, Fever remains the apex of Kylie's career thus far, topping the charts around the world with sales of more than six million copies.
Body Language, 2003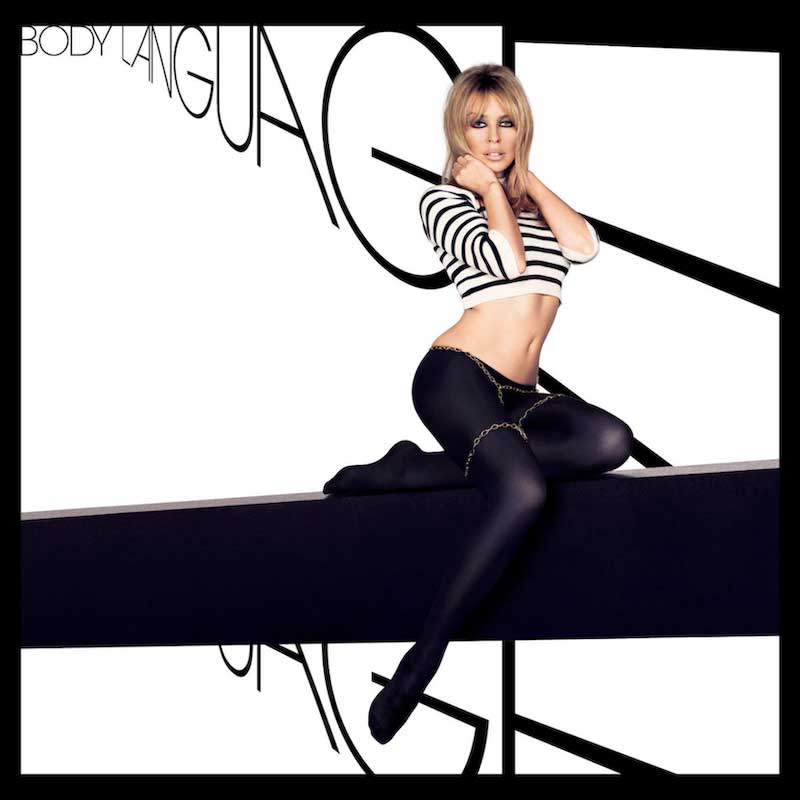 Riding the wave of the most successful period of her career with Fever, it would have been easy for Minogue to churn out more of the same.
However, as a cavalcade of Kylie clones, each replete with their robotic routines, futuristic fashions and electro-infused dance tracks began filling the charts, the singer made a conscious decision to step away from Eurodance in favour of a more laidback collection that encompassed synth-pop, R&B, 80s soul, funk and even hip-hop.
From hypnotic opener Slow – a brave choice of lead single and personal favourite of Kylie's (and her last UK No.1 single to date) – Body Language boasts some absolute gems. Sweet Music is a nod to Control-era Janet Jackson, the Kurtis Mantronik-produced Promises could be a lost S.O.S.
Band track and the revved-up rap of Secret (Take You Home) even borrows a hook from Lisa Lisa & Cult Jam's classic I Wonder If I Take You Home. The poppy R&B of Red Blooded Woman mirrors Justin Timberlake's work with Timbaland, Chocolate is a silky-smooth delight and Loving Days oozes with sensuality.
Unfairly compared to sales of its once-in-a-lifetime predecessor, Body Language was nowhere near as successful but as a varied and competent collection of sleek, modern pop, it more than fulfilled its sonic brief.
x, 2007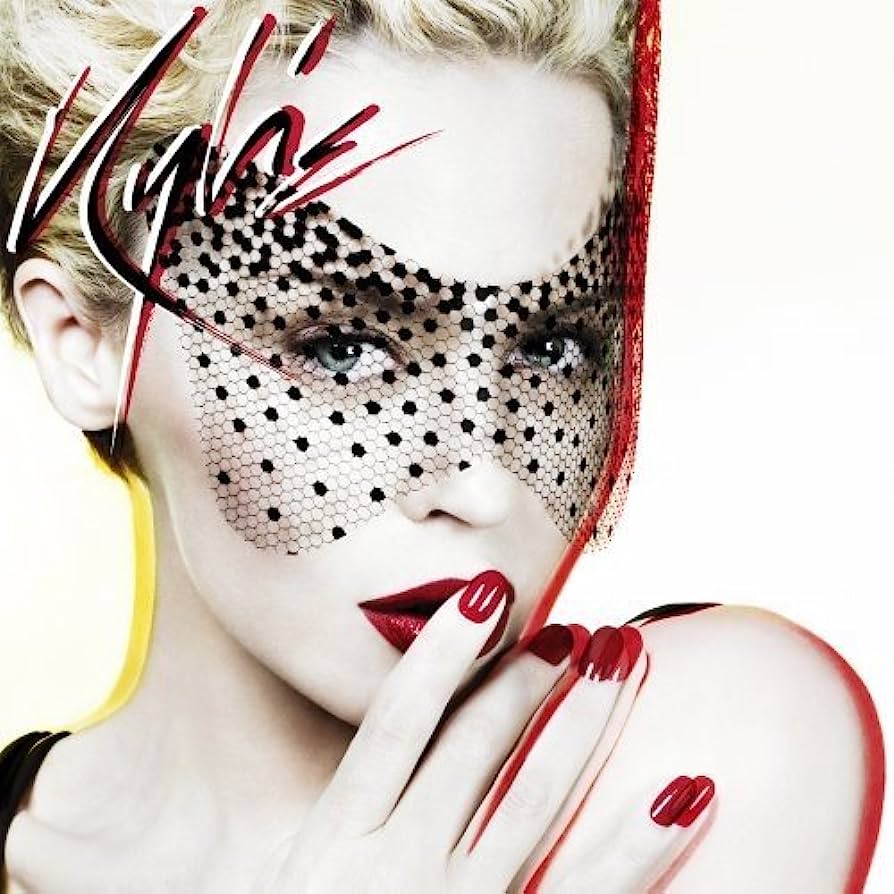 Emerging from the darkest period of her life – a battle with breast cancer – Kylie returned in 2007 with her 10th studio album, a project she said she wanted to be both upbeat and fun.
Having just endured her toughest times, music was medicine for the singer and, rather than dwell on what had happened, the optimistic star wanted to have fun in the studio and produce material she'd enjoy performing live.
An eclectic mish-mash of styles, X's genre-hopping tracklist jumps around from the frothy throwback to her SAW days, Wow, to the Gwen Stefani-esque cheerleader chants of Heart Beat Rock.
The clashing synth stabs of Calvin Harris co-write In My Arms are euphoric bliss as are the brooding beats-and-bass of the New Order-inspired The One. Like A Drug evokes Visage's Fade To Grey and the vocodered Speakerphone is a many-sided masterpiece. It's only the shimmering William Orbit-esque No More Rain that alludes to her illness.
Fun, impersonal and varied – just as intended – X marks the spot.
Aphrodite, 2010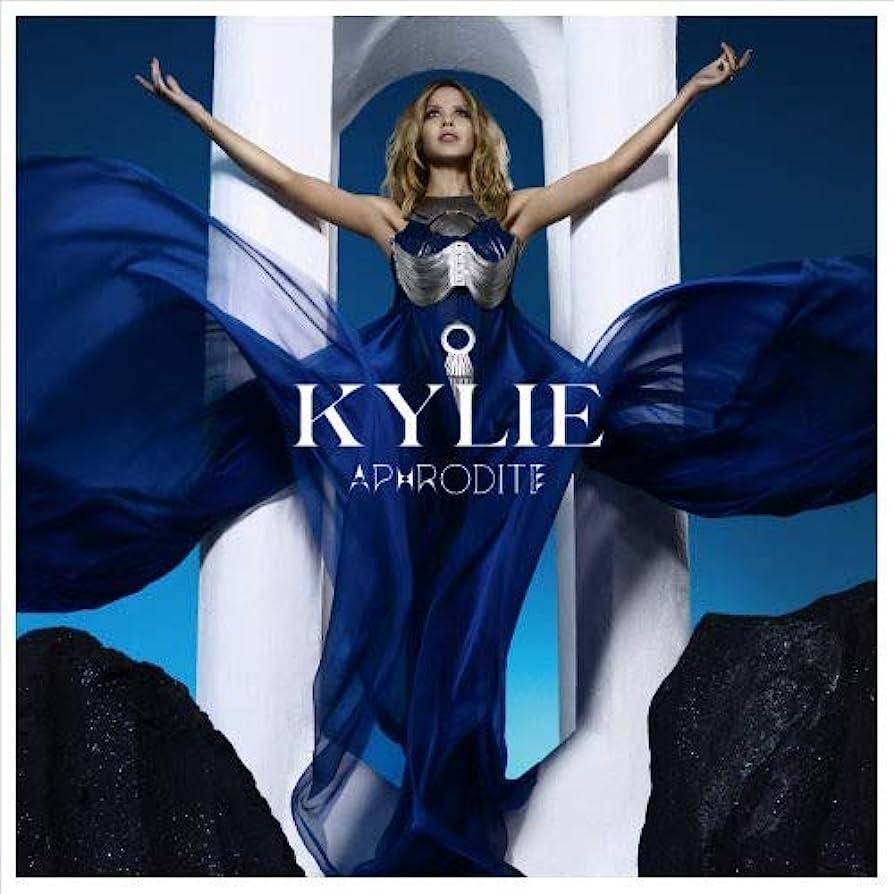 By 2010, a common criticism of Kylie's albums was their lack of cohesion. Both Body Language and X had covered countless styles with the only common denominator being Minogue herself.
Halfway through the making of Aphrodite, recording having been completed with Jake Shears, Calvin Harris, The Nervo Twins and Kish Mauve among others, a writing session with Stuart Price sparked the idea that he come onboard in the role of executive producer, overseeing all of the tracks and mixing them to create a body of work as opposed to a collection of songs.
The decision paid off – Aphrodite hangs together as a consistent set, encompassing the soaring lead single All The Lovers, the feisty Get Outta My Way and clubby Put Your Hands Up, with the slightly sinister Closer also a highpoint.
Can't Beat The Feeling, very much a part two of Love At First Sight, is a rousing finale. Topping the chart 22 years after her debut, Aphrodite was Kylie's first UK No.1 studio album since Fever.
Kiss Me Once, 2014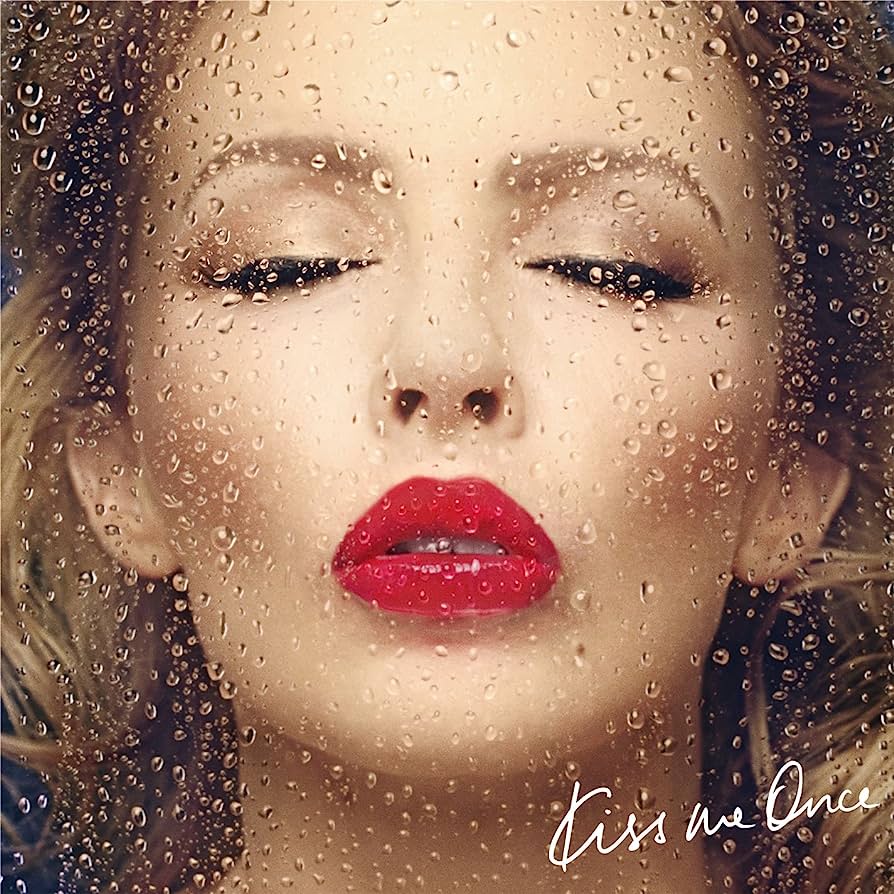 Following a year-long celebration of Kylie's 25th anniversary in music which culminated in the singer revisiting some of her biggest hits in orchestral or acoustic rearrangements on The Abbey Road Sessions, 2014's Kiss Me Once, appeared to be a manoeuvre to steer herself away from the 'legacy artist' tag and affirm herself as a contemporary one, a conclusion seemingly confirmed by a parting of ways with long-time manager Terry Blamey and signing to Jay-Z's management company, Roc Nation.
The shimmering title track, co-written and produced by Sia, is a superb throwback to the late 80s while Les Sex is a campy romp with its tongue placed firmly in its cheek. The ethereal If Only is a stunning ballad based around a tribal drum pattern and Feels So Good evokes Disclosure.
Despite the dodgy title, Sexercise, an overtly sexual dubstep number, proved Kylie could hold her own against the likes of Britney and Rihanna and lead single, Into The Blue, was a perfect example of the upbeat melancholic tracks that Kylie does so well.

A mixed bag with a lifeless Enrique Iglesias duet the only real dud.
Kylie Christmas, 2015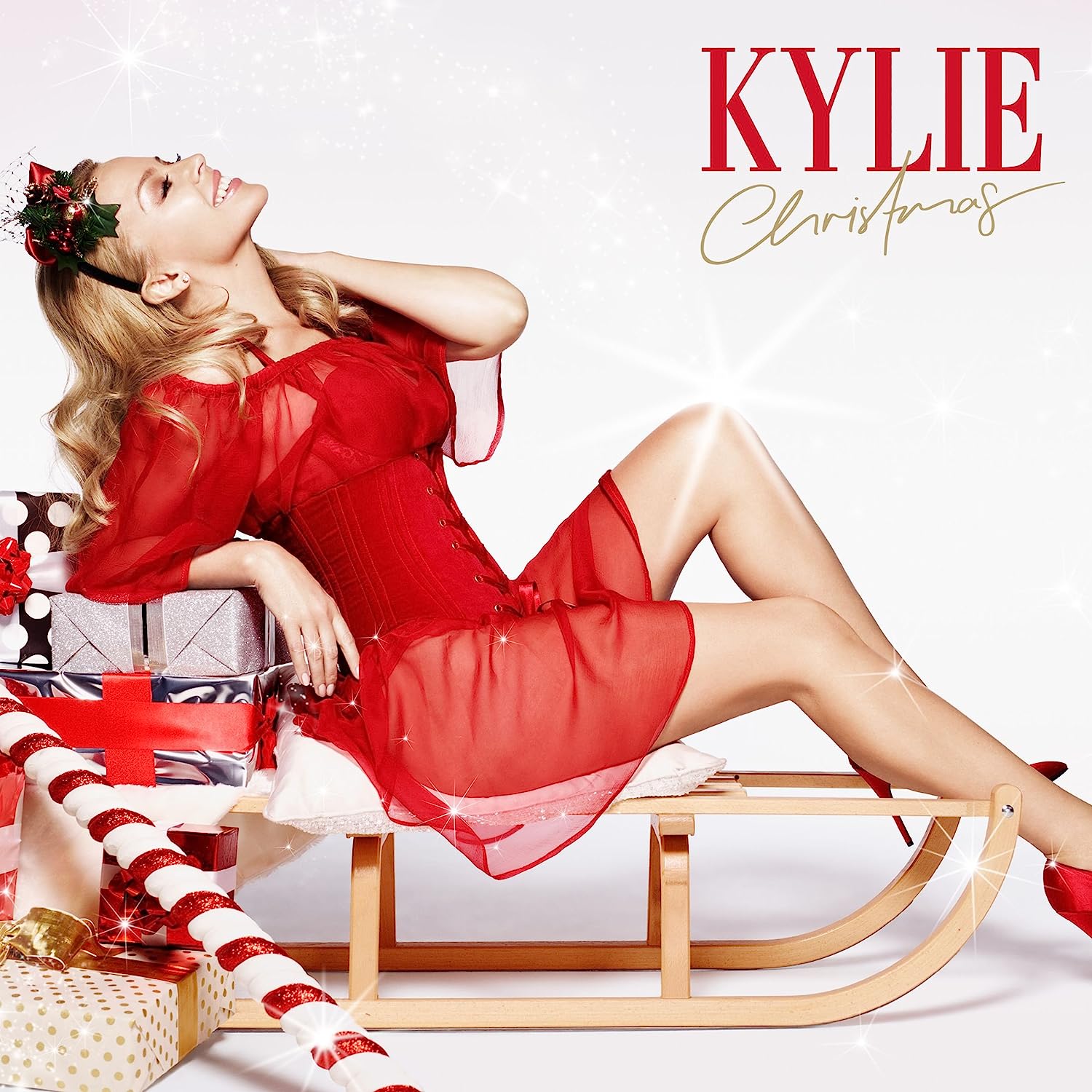 Positioning herself as a serious contender to Mariah Carey's 'Queen Of Christmas' title, Minogue's seasonal gift to her fans collated traditional standards, original material and previously released covers of Santa Baby and Let It Snow.
While Kylie proves herself a fantastic interpreter of the classics, particularly Judy Garland's Have Yourself A Merry Little Christmas, on which she delivers an astounding performance that immaculately conveys the sadness of the song, the choice to focus on the covers while promoting the album did it a disservice as it failed to give her originals their chance to shine as they deserved to.
Chris Martin co-write Every Day's Like Christmas is as soothing as a roaring open fire on a cold winter night and White December, like Mariah's perennial chart-topper, harks back to the glorious Phil Spector 60s classics and could have enjoyed a similar legacy had it been pushed.
Long-time fans of the Minogue sisters had their yuletide wish granted with 100 Degrees, a glitzy disco duet with sister Dannii.
Elsewhere, a cover of The Pretenders' 2000 Miles holds up well next to Chrissie Hynde's beautiful original and a duet with Iggy Pop on Christmas Wrapping is as bizarre as you'd expect. A Christmas cracker that not even an appearance from James Corden can dampen.
Golden, 2018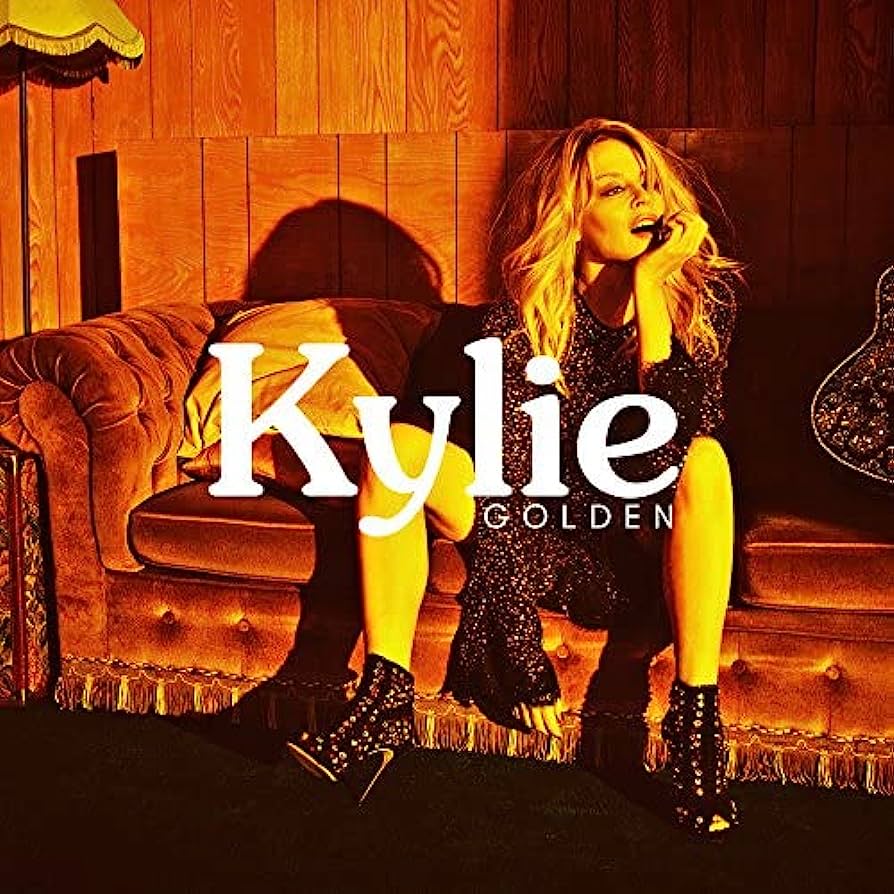 Signing a new recording deal with BMG after leaving Parlophone in 2016 became the impetus for a career reset, offering up the chance to explore new territory.
With initial sessions failing to wield suitable results, Kylie's arrival in the music city of Nashville – a trip originally planned only for writing not direction – had a profound effect, sparking creativity and informing the style of her next studio album.
Looking to her heroine Dolly Parton for divine intervention, the pairing of the country legend's aesthetic with Kylie's pop sensibility was a great match. While the concept at first appeared gimmicky,  the resulting material spoke for itself.
Broken-hearted by the end of an engagement and facing her landmark 50th birthday (the reason for Golden's title), Kylie had plenty to say and co-wrote every song on the album. It was by far her most revealing statement since Impossible Princess.
A personal and professional triumph on which she wears her art on her sleeve, Golden's commercial success affirmed the public's adoration for Minogue, culminating in her drawing Glastonbury's largest ever crowd to her performance in the prestigious legends slot.
Disco, 2020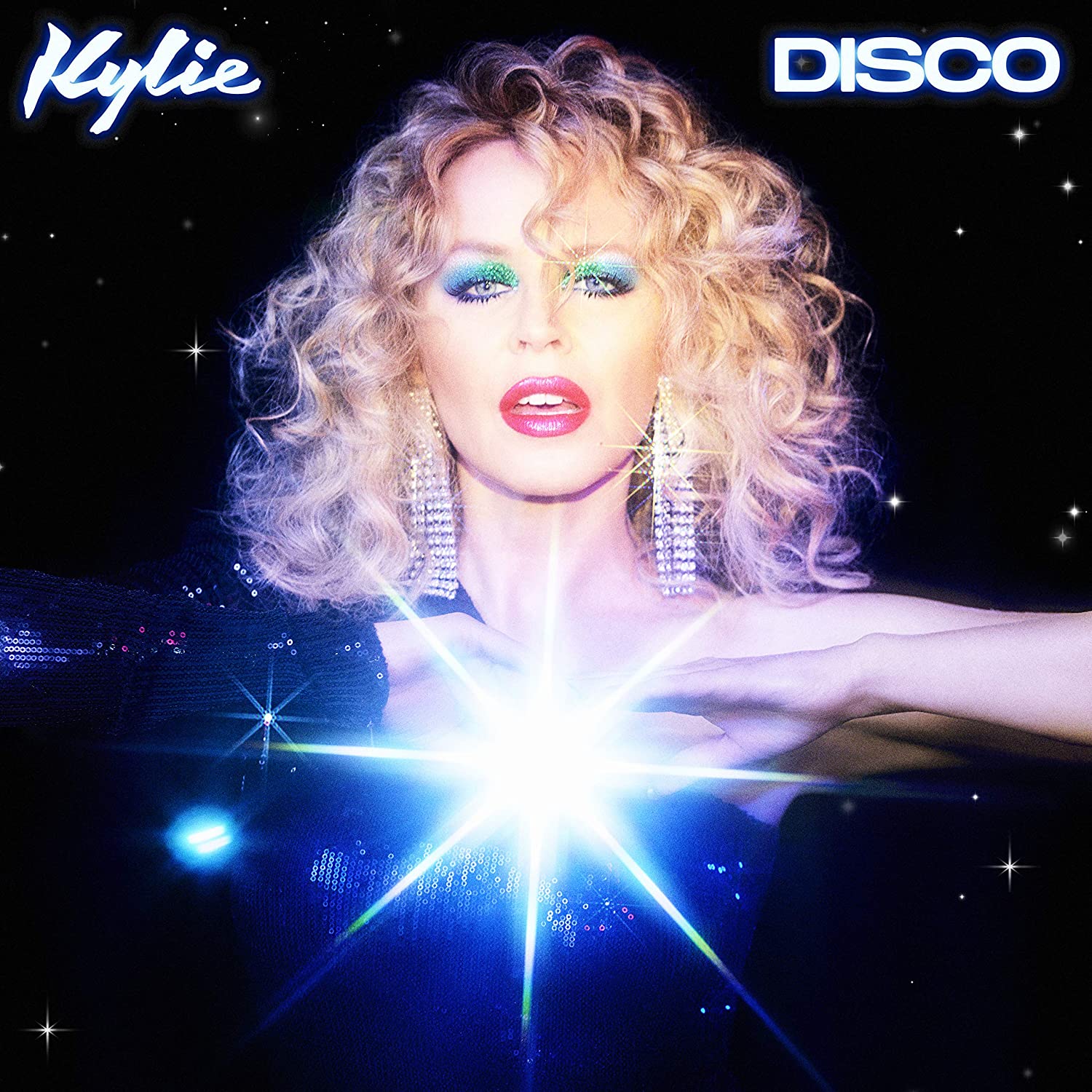 Of the many sonic detours that Kylie has taken us on over the course of the past 35 years, it's always her return to the dancefloor which seems to suit her best.
She's spoken of singing into hairbrushes as a teenager to ABBA, Donna Summer and Olivia Newton-John records, thus revealing her musical pedigree. Therefore, disco being a touchstone she returns to is no surprise.
Triggered by audience reactions to a Studio 54-themed segment of her Golden Tour, Minogue, along with personnel including long-standing collaborator Richard 'Biff' Stannard, plus newer cohorts such as Ash Howes and Sky Adams, began drafting fresh music in the autumn of 2019.
However, as the world came to an abrupt halt in March 2020, work took on a different form, with sessions conducted over Zoom forcing Kylie to navigate a home studio set-up for the first time. Logistics aside, Minogue questioned whether people would want an album so entrenched in celebrating music's unification and the dancefloor.

It was decided to carry on in the hope its positivity would be uplifting. (it became the unofficial soundtrack to kitchen discos).
One of the earliest cuts, Say Something, with its prophetic lyric pertaining to how we would all feel when separated from our loved ones in 2020, draws more from early-80s synth-pop than disco and is an anomaly on an album which otherwise revels in its references to Baccara (Miss A Thing) and Tina Charles (Magic) via Shalamar (Dance Floor Darling).
Where Does The DJ Go?'s effervescence evokes her own disco opus Light Years while Real Groove and Supernova are superb throwbacks to the funky dance tracks of the early 80s.
Met with widespread critical acclaim and entering the UK albums chart at No.1, Kylie could not have been happier with Disco's reception, particularly given that it landed her in the record books as the first female artist to achieve No.1 albums in five consecutive decades.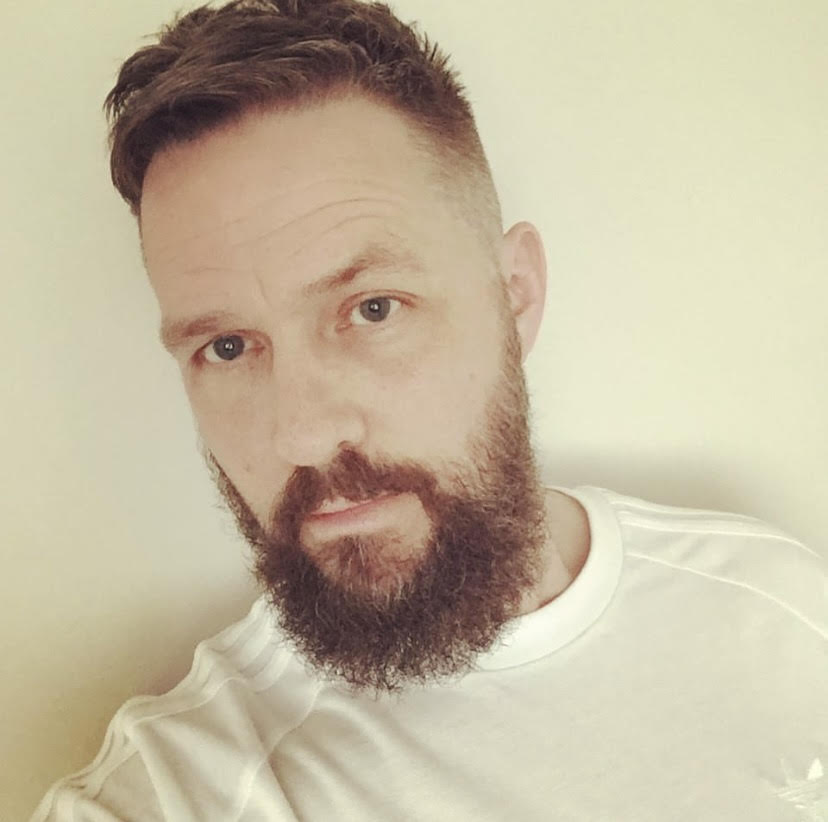 Mark Lindores
Raised on a diet of Smash Hits and Number One mags (literally, he used to save his school lunch money to buy them), Mark Lindores never entertained the idea of doing anything other than writing as a career. After writing for publications including the British and Australian editions of Vogue, Mixmag, Attitude, Total Film, Clash, Notion and Metro, he chanced upon the launch issue of Classic Pop in 2012 and, thrilled with the discovery of a magazine that featured his favourite artists, pitched an idea for issue 2 and has written for the magazine (and Classic Pop Presents) ever since.