This Woman's Work: Kate Bush in the 80s
By Classic Pop | March 29, 2022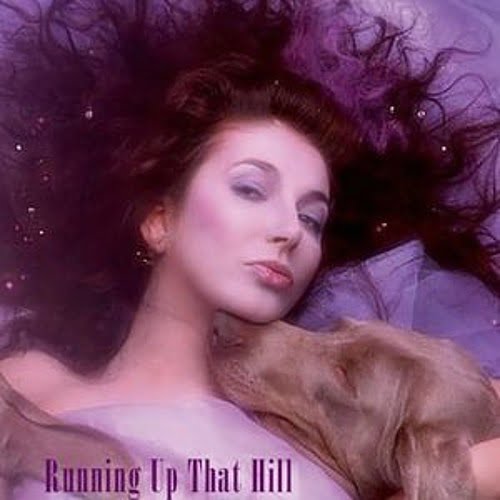 After two decent-selling albums and four charting singles, some artists might have taken their hands off the wheel. Not Kate Bush, whose next projects revealed an artist growing steadily more self-reliant and increasingly intent on steering her ship towards deeper and more challenging waters…  By Paul Lester and Mark Beaumont
The early 80s…
Kate Bush, who once described herself as "the shyest megalomaniac you're ever likely to meet", may only have released two albums in the first half of the Eighties, but their influence was enormous and pervasive.
Whereas her two previous Seventies albums, The Kick Inside and Lionheart, presented her as still something of a novelty-cum-curio, albeit a waywardly talented one, the new decade saw Bush finally being taken seriously as a supremely self-contained singer, songwriter, musician and producer. 
She began the first few months of the first year of the decade being given a multitude of accolades. She was voted Best Female Artist in the Record Mirror poll, Best Female Singer in the NME and Best Female Singer in Sounds. She won Top Female Artist in the Music Week Annual Awards at the Dorchester Hotel, Top Female Singer at the British Rock and Pop Awards (later the BPI Awards) at the Café Royal, while at the Capital Radio Awards ceremony at the Grosvenor House Hotel she was presented with the award for Best Female Vocalist. 
But for Bush the work was its own reward. And in January 1980 she entered Studio Two at Abbey Road to begin the six-month recording sessions that would complete her third album, Never For Ever, which she had begun creating demos for (of Blow Away, Egypt, Violin and The Wedding List) the previous summer at AIR Studios. 
This would mark her second foray into production, following 1979's On Stage EP (a live recording of four Tour Of Life songs), and she would be aided by Lionheart engineer, Jon Kelly. The co-production held immense significance for her. "I felt so very scared sometimes because of the responsibility," she admitted. "But it's as if I'm beginning again." She added: "I'm free in lots of ways and I'm getting more free, more artistic control."
Recording was interrupted every now and then – by further recording stints. Bush made a cameo appearance on the self-titled third album (sometimes referred to as "Melt") by the like-minded Peter Gabriel. She contributed backing vocals to two tracks: Games Without Frontiers and No Self Control, both issued as singles.
It was during these sessions that she saw Gabriel experiment with rhythm boxes and the new-fangled, soon-to-be omnipresent piece of Eighties kit, the Fairlight CMI digital synthesiser. She also broke off from recording her own album to duet on the track You (The Game Part III), from the Unknown Soldier LP, with British maverick singer-songwriter Roy Harper. 
Harper returned the favour by lending backing vocals of his own to Breathing, the first track the outside world heard from Bush's third album. Breathing is the deceptively chilled – actually quite chilling – vision of a nuclear armageddon from the point of view of a foetus. The lyrics also refer to the unborn baby absorbing nicotine from the mother's cigarettes. 
Recorded over a week, the song features a male broadcaster warning of the effects of an atomic bomb, explaining that "the calling card of a nuclear bomb is the blinding flash that is far more dazzling than any light on earth…"
Over a rousing, tumultuous backing, including John Giblin's fretless bass, a Greek chorus pleads to be told how mankind will survive without clean air ("What are we going to do without?") as Bush creates a gruesomely pretty picture of asphyxiation and slow death through radiation sickness: "Chips of plutonium/ Are twinkling in every lung." 
She described Breathing as her "little symphony", proclaiming it her finest work to date. "It's the best thing I've ever produced," she decided. "The song says something real for me, whereas many of the others haven't quite got to the level that I would like them to reach, though they're trying to."
She added that the air of apocalyptic dread was informed mainly by a documentary she had seen about the effects of nuclear war, while the tone of the song was inspired by Pink Floyd's The Wall, thereby further cementing the idea of Bush as a displaced prog artist who happened to be working – and succeeding – in the pop arena. 
On April 11, 1980, Breathing received its debut on the BBC Radio 1 programme Round Table. The reviewers, not surprisingly, were stunned. The single may only have reached No. 16, but its impact was far-reaching. The song's controversial video – featuring Bush in a womb-like bubble, climaxing with a bomb blast and humankind struggling for oxygen – earned two showings on Top Of The Pops.
It served notice that Bush was an artist of fearsome musical gifts, and a unique voice with much to say. A week later, she appeared on the BBC's Nationwide to be interviewed about her "protest" anthem. 
The second single couldn't have been more different, certainly in terms of lyrical content. Babooshka was about a wife testing her husband by pretending to be another woman, and the whole enterprise backfiring. "I'm sure I heard about it on some TV series years ago, when I was a kid, one of these period things that the BBC do," Bush claimed. "I think it's an extraordinary thing for someone to do… That's why I found it fascinating." The song ended with a sample of glass smashing, one of the earliest examples of the Fairlight CMI in full effect. 
Babooshka was the song Bush's record company, EMI, wanted as the album's lead-off single, but the artist insisted on Breathing. In this instance, their instincts were proved right when Babooshka fared considerably better than its predecessor, becoming Bush's second top five hit in the UK, and her highest-ranking single since 1978's debut Wuthering Heights (it also reached No. 2 in Australia and sold over half a million in France). 
The third single from Never For Ever repeated the exact chart position of Breathing – No. 16. It, too, was a protest song, or rather a cry of anguish from a mother, consumed with guilt, grieving for her young adult son who was killed on military manoeuvres.
The mournful, waltz-time Army Dreamers (issued just after the album came out, in September '80) was sung by Bush in an Irish accent, at this, the height of the troubles in Northern Ireland – some outraged listeners believed it could be interpreted as sympathising with the IRA. 
In May '80, the Kate Bush Club held its first convention at London's Empire Ball Room in Leicester Square, with Bush herself in attendance. Ever-prolific, she started putting down early ideas for what would be her fourth album, The Dreaming. As for her long-awaited (by her fast-moving standards) third LP, Never For Ever, it was finally ready for release that same month, although it didn't hit the shops until September. 
Bush spoke about the 10 tracks. Overall, she claimed they concerned "human communication and its difficulties". The title alluded to conflicting emotions, good and bad, which pass, as she declared: "We must tell our hearts that it is 'never for ever', and be happy that it's like that."
Babooshka – about "futile situations: the way in which we often ruin things for ourselves" – confirmed Bush as the most singular female voice in mainstream pop, certainly until Björk and Liz Fraser turned up, even if some critics still positioned her alongside MOR/daytime light entertainment types such as Barbara Dickson and Elaine Page, less idiosyncratic than hammily mannered and melodramatic.
Delius (Song Of Summer) portrayed the final years in the life of English composer Frederick Delius, and was a beguiling three-minute trifle, Bush's singing a virtually wordless stream of babble-talk predictive of Cocteau Twins. Blow Away (For Bill) – "a comfort for the fear of dying, and for those of us who believe that music is perhaps an exception to the Never For Ever rule", in Bush's words – was a curious blend of prog and mainstream/accessible pop-rock.
Her voice fluttering between octaves, it memorialised her lighting director Bill Duffield, killed in an accident at Poole Arts Centre during her 1979 tour, and referenced other musicians who died during the previous decade: Minnie Riperton, Keith Moon, Sandy Denny, Sid Vicious, Marc Bolan (plus one earlier casualty, Buddy Holly). 
All We Ever Look For (Bush: "About how we seek something, but in the wrong way, or at wrong times, so it is never found") was a quirky, quixotic assortment of Fairlight sounds and trad instruments including the Japanese koto. Egypt, a typical example of Bush's florid artistry, sounded as much like Genesis, or certainly Peter Gabriel, as it did anyone contemporary: in a way it was a mix of the two, the credits including members of The Alan Parsons Project as well as Richard Burgess and John L Waters (soon to form synth-pop outfit Landscape) on Fairlight programming.
The Wedding List – a revenge song complete with dire warning ("I'm going to fill your head with lead") – evinced Bush's sectional approach to songcraft, with attendant tempo changes reminiscent of art-rock doyens 10cc. Violin ("for all the mad fiddlers") had a punky attack and the urgency of prime early Roxy Music, Bush's voice a panoply of tics and Tourette's shrieks.
Bush may have had a reputation for being overly decorous and whimsical, but she was resolutely determined to "go there": The Infant Kiss was a lullaby about a governess consumed with adult feelings for her young male charge (who is himself possessed by the spirit of a grown man). Army Dreamers and Breathing closed the album, a triumph of melodic songwriting, creative arranging, vivid lyricism and gentle experimentation. 
"Choosing sounds is so like trying to be psychic, seeing into the future, looking in the crystal ball of arrangements, 'scattering a little bit of stardust', to quote the immortal words of The Troggs," Bush said. "Every time a musical vision comes true, it's like having my feet tickled. When it works, it helps me to feel a bit braver. It doesn't always work, but experiments are never wasted; they will always find a place sometime.
"I never really felt like a producer," she continued. "I just felt closer to my loves – felt good, free, although a little raw, and sometimes paranoia would pop up. When working with emotion, which is what music is, it can be so unpredictable – the human element, that fire."
In the wake of the record's release, Bush went on an album signing tour around the UK (in London, the queue to meet her stretched over 100 yards along Oxford Street). On September 16, Never For Ever entered the charts at pole position, making her the first British solo female to reach No. 1 in the album charts. 
Bush promoted the album in Europe, then returned to London to continue writing and producing demos for the next album. She was voted Best Female Singer in the Melody Maker poll for the third consecutive year. In November, she released the non-album single, piano ballad December Will Be Magic Again.
She also duetted on a cover of a Roy Harper song, Another Day, with Peter Gabriel, for a projected single, and the pair penned a B-side, Ibiza, although neither were released. 
In January 1981, Bush was voted Best Female Artist for the third consecutive year in Capital Radio's listeners' poll. The following month, she won the Best Female Singer category in Sounds' annual poll. In March, she made demos for her next album, and in May she entered Townhouse Studio with Hugh Padgham as engineer to begin recording The Dreaming. Backing tracks were laid down throughout May and June. 
Our first exposure to The Dreaming was the single Sat In Your Lap, a bold departure even for the adventurous Bush. Journalist Simon Reynolds called it "an avant-pop stampede of pounding percussion and deranged shrieks, a sister-pop song to Public Image Ltd's Flowers Of Romance" (indeed, John Lydon has always been a huge Kate Bush fan).
Over a tumult of piano, percussion and brass, Bush's voice veered from staccato to screaming, making the pursuit of knowledge sound like a orgiastic fit. The Guardian later hailed Sat In Your Lap "without doubt one of the oddest, most singular recordings ever to appear in the upper reaches of the UK singles chart" – it peaked at No. 11.  
In July, Bush went into Abbey Road studios with Haydn Bendall as engineer to complete the backing tracks for The Dreaming, while August saw her start overdubbing at Odyssey Studios with Paul Hardiman as engineer, a process that took several months.
It wasn't until January 1982 that she completed the final overdubs at Advision (a studio synonymous with prog musicians, from Yes to ELP to Gentle Giant) in a session that would last for three months. Finally, in March '82 the overdubs were finished, leaving just final mixing to complete.
After more than 16 months of arduous work and perfectionist craft, The Dreaming was, by May of that year, ready, and yet for marketing reasons its release was put back till September. 
In the interim, in July '82 Bush replaced David Bowie in a Royal Rock Gala before HRH The Prince of Wales in aid of The Prince's Trust. She performed The Wedding List live, backed by Pete Townshend and Midge Ure on guitars, Japan's Mick Karn on bass, Procul Harum's Gary Brooker on keyboards and Phil Collins on drums. 
That same month, the title track of The Dreaming was issued as a single. Another leap into the musical unknown, it featured children's entertainer Rolf Harris on didgeridoo and bird impersonator Percy Edwards providing sheep noises while Bush did her best Australian accent on this song about the destruction of Aboriginal homelands by white Australians in their quest for weapons-grade uranium.
Given its content and stylistic waywardness, it was hardly a shock that Radio 1 didn't exactly hammer the song, and its chart position was, as a result, a lowly No. 48. 
The Dreaming album was released to similar bafflement in September '82. Some claimed it was an act of career sabotage/suicide, a radical step too far, while more sympathetic listeners saw its experiments with rhythm and technology as an index of possibilities for pop's sampling-based future. Neil Tennant, two years from becoming a Pet Shop Boy, described the album in Smash Hits as "very weird. She's obviously trying to become less commercial."
Melody Maker's critic found it "initially bewildering and not a little preposterous", urging: "Try to hang on through the twisted overkill and the historic fits and there's much reward." Nevertheless, The Dreaming charted at No. 3, even if it did drop out faster than its three predecessors. And intriguingly, it fared well in the States, entering the Billboard Top 200, the first of her albums to do so. It helped Bush accrue a cult following, positioning her as a sort of UK arthouse version of Laurie Anderson.
"The songs were very different from anything I'd ever written before," she allowed in a fanzine interview. "They were much more rhythmic, and in a way, a completely new side to my music. I was using different instruments, and everything was changing; and I felt that really the best thing to do would be to make it completely different.
"There were a lot of things I wanted to experiment with… I particularly wanted to play around with my voices because there are a lot of different backing vocals and things like that," she furthered, explaining the use of complex vocal loops and unorthodox instrumentation. "So the different textures were important to me. I wanted to try and create pictures with the sounds by using effects."
There Goes A Tenner became the third single lifted off The Dreaming in November '82 in the UK. A song about a bungled bank robbery, it fared even worse than its predecessor, stalling outside the Top 75 for the first time in her career, peaking at No. 93. Elsewhere, Suspended In Gaffa was the track chosen as the third single from the album. It was jaunty enough to reach the Top 10 across Europe and in Australia.
Bush spent 1983 overseeing the construction of her very own 48-track studio in a barn at her home in Wickham Farm in Welling, allowing her to begin, in January 1984, writing and demoing tracks for her fifth album, The Hounds Of Love. In June, she began overdubbing and mixing, a process that would take six pleasantly gruelling months. 
"Work obsesses me and everyone around me is dragged into it," she said, summing up her modus operandi, and her love of her all-consuming craft. "It's very important for me not to get so sucked into it. To hold some kind of lightness about it. It's terrible, really, I sometimes think I might as well just be a brain and a big pair of ears on legs, stuck in front of a mixing desk." 
The late 80s…
"I've changed my face, I've changed my name, but no-one wants you when you lose."
The rest was pandemonium. June 28, 1987, and as he murmured the last words of the first verse of Don't Give Up, Peter Gabriel paused on the Earls Court's stage and turned to face a set of steps at the back, where a spotlight lit up his surprise guest singer. Bushmania ensued.
Like The Beatles at Shea Stadium, you couldn't hear Kate Bush sing the chorus beneath the roar of the crowd, and with good reason. Those of us lucky enough to be present were fully versed in Bush's legend. We knew this was her first non-charity gig appearance for eight years, and might easily have suspected it would be her last for another 15. The scent of history filled the rafters.
There was an added frisson of rarity to it, too; in 1987 Kate Bush was back from a brink and driving the cultural conversation once more. Her under-rated 'uncommercial experiment' with 1982's The Dreaming had made her seem a spent force during her three-year absence, but the gated motorik beats and cyborg hums of Running Up That Hill had marked an instant rebirth, a return to the forefront of left-field art-pop after a walkabout in its Afro-noir fringes.
It was a career trajectory that mirrored Gabriel's: shifting from early works steeped in very British whimsy to a period of experiments with the darker edges of world music, before finally incorporating both, with an added dash of bohemian pop, into a mature mainstream third phase.
And there was Bush's fresh allure. She was no longer the pre-Raphaelite teenage prancer of Wuthering Heights, the classical wisp prone to bouts of doe-eyed, chintzy silliness. She had returned from the wilderness a woman in full control of her art – her voice grown richer, her new Gatsby-era aesthetic more assured – and finally reaping the full respect and success her talent deserved. 
The Hounds Of Love album was a surprise cultural whirlwind, particularly considering that half of it was a folk rock song cycle about being stranded at sea – considered to this day her greatest achievement, it topped a million sales and posited Bush among the top tier of British music legends.
So when Kate walked onto the Earl's Court stage and sighed "don't give up, we're proud of who you are" in June 1987, the crowd didn't drown out a lost pop treasure, they drowned out a reclusive phenomenon. We were twenty thousand hounds of love, howling at a once-in-a-lifetime sighting of our errant mistress. As for Kate, she must've felt her deal with God had finally paid off.
For two years, the Hounds… gathered on the leafy outskirts of the Bush estate. Not quite in the trees, but in a barn, where Kate had built her own 48-track studio over the summer of 1983 ("the best decision I ever made" she'd later claim), in "a kind of limbo" following the disappointing sales and reception granted The Dreaming.
"It took me four or five months to be able even to write again," she told the Daily Mail in 1985. "It's very difficult when you've been working for years, doing one album after another. You need fresh things to stimulate you. I decided to take a bit of the summer out and spend time with my boyfriend [band member Del Palmer] and with my family and friends, just relaxing. Not being Kate Bush the singer; just being myself."
From January 1984, Bush began piecing together tracks using her state-of-the-art set-up – banks of synths, LinnDrum machines and the Fairlight CMI sampler which had been a revelation for her songwriting. "Discovering the Fairlight gave me a whole new writing tool, as well as an arranging tool," she told Option magazine in 1990, "…like the difference between writing a song on a piano or on a guitar. With a Fairlight you've got everything: a tremendous range of things. It completely opened me up to sounds and textures, and I could experiment with these in a way I could never have done without it." 
Rather than re-record the demos she worked on with Palmer and her team of engineers, she built on them, enhancing and over-dubbing for a year, adding samples of movie dialogue and Georgian chorales in pursuit of a brave and singular vision; to satisfy both her melodic pop leaning and her craving for experimentation.
Taking cues from David Bowie's Low and from Gabriel, who oversaw the 22-minute multi-segment concept track Supper's Ready which dominated side two of Genesis' 1972 album Foxtrot, she planned Hounds Of Love as an album very much of two sides. The first side, entitled 'Hounds Of Love', would consist of five chart-pummelling pop hits to revive her saleability, please her label and reanimate her faltering audience.
The second side, entitled 'The Ninth Wave' after a line in Tennyson's poem Idylls Of The King, would be a seven-track narrative song-cycle following the thoughts, fears and memories of "a person who is alone in the water for the night. It's about their past, present and future coming to keep them awake, to stop them drowning, to stop them going to sleep until the morning comes."
Both halves were torrential successes. On the August 5 release of Running Up That Hill Bush scored her biggest hit of the Eighties, reaching No. 3 in the UK and cracking the US Top 30 for the first time since 1978. A lucky turn for her label EMI, who had originally wanted Cloudbusting to be the album's lead single and had only approved Running Up That Hill on the condition that its original title was changed.
"For me it is still called Deal With God," Bush told Radio One in 1992, "but we were told that if we kept this title that it would not be played in any of the religious countries, Italy wouldn't play it, France wouldn't play it, and Australia wouldn't play it! Ireland wouldn't play it, and that generally we might get it blacked purely because it had God in the title."
EMI had a point in that the song has been widely misunderstood as Bush yearning for goddess status, to swap places with the almighty.
"I was trying to say that, really, a man and a woman can't understand each other because we are a man and a woman," she clarified in 1992, "and if we could actually swap each other's roles, be in each other's place for a while, I think we'd both be very surprised! I think it would lead to a greater understanding. The only way I could think it could be done was either… you know, I thought a deal with the devil. And I thought, 'Well, no, why not a deal with God?', because in a way the whole idea is so much more powerful."
More earthly and feral, but boasting no less cultural bite, was the title track, unleashed with a flurry of afrobeat drums and a sample from a seance scene from 1957 British horror film Night Of The Demon – Maurice Denham babbling "it's in the trees! It's coming!"
Another Top 20 hit, Hounds Of Love has come to define Bush's more elemental Eighties prime, with its choir of Katehounds adding sweet melodic yelps to her taut, cello-led flight from romance's hunt pack.
Having flung its shoes into the lake, the 'Hounds Of Love' suite took to the skies. Out to capture the dream-like possibilities of youth, The Big Sky pointed at the patterns in clouds with a febrile pop euphoria, while Cloudbusting, inspired by Peter Reich's 1973 autobiography A Book Of Dreams, told the story of William Reich, who invented a machine to create rain.
It too would make the Top 20, making Side 1 of Hounds Of Love a hotbed of hits. 'The Ninth Wave' side, meanwhile, would cement Bush's reputation as an avant garde conceptualist in the Bowie and Floyd moulds. These 26 minutes took in dark Celtic jigs, backwards electro-shinto, stretches of oceanic piano, monastic choirs and demonic disco tunes. As shifting and evocative as the ocean it was lost in, the suite would endure, eventually becoming the centre-piece of her 2014 live comeback Before The Dawn.
Released on September 16, 1985, Hounds Of Love was previewed with an album launch at the London Planetarium. It was hailed in many quarters as a star-grasping triumph.
"With traces of classical, operatic, tribal and twisted pop styles, Kate creates music that observes no boundaries of musical structure or inner expression," noted Spin, while NME concluded: "Our Kate's a genius, the rarest solo artist this country's ever produced. She makes sceptics dance to her tune. The company's daughter has truly screwed the system and produced the best album of the year doing it."
These days, Hounds Of Love is ranked in the upper echelons of most Best Albums Ever lists; in 1985 it was succour enough for a resurgent Bush that the record tilted Madonna's Like A Virgin from the top of the UK album charts. At the Brit Awards in 1986 she was showered with nominations: Best Female Artist, Best Single, Best Album, Best Producer.
Duetting on Peter Gabriel's Don't Give Up gave her another Top 10 hit that same year and she instantly became the guest singer of choice for anyone that could convince her onto their records, from Big Country to Go West and Midge Ure.
Comic Relief even managed to tease her from self-imposed seclusion to sing a Bontempi lounge ballad with Rowan Atkinson, playing his bored and disgusted lover. "Do I love you? Do I want you? Would I give my life to you if I could?" Rowan serenaded her. "Do birds fly? Do fish swim? And do bears sha-la-la-la… in the woods?"
In the video for Cloudbusting it had been Donald Sutherland playing William Reich aiming his weather-changing trumpet at the clouds. In the promo clip for Experiment IV – recorded as an additional track for Kate's November 1986 singles collection The Whole Story – the stars were comedians Dawn French and Hugh Laurie, but this time the machines were far more sinister.
"They told us what they wanted was a sound that could kill someone," Kate sang, telling of a group of musicians and scientists ordered by the military to concoct a musical WMD. And this was 16 years before Crazy Frog. Spooky.
The Whole Story comprised 11 singles and the new song, which made the Top 30 in the same week as Don't Give Up. The Whole Story would become the most successful release of Bush's career, going four times platinum in the UK and earning her the 1987 Brit Award for Best Female Solo Artist.
It added up to enough success and acclaim to allow Bush to retreat back into the safety of her studio for several more years, emerging only to appear with Gabriel at Earl's Court, sing on the Ferry Aid charity cover of The Beatles' Let It Be and perform just one of her own Hounds Of Love songs live.
In March 1987 she joined David Gilmour at the London Palladium for The Secret Policeman's Third Ball, a charity event in aid of Amnesty International, to perform Running Up That Hill. It would be the last time she'd sing the song in public for 27 years. Kate was about to drift away into a whole new, very sensual world. 
"He said I was the flower of the mountain, yes, but now I've power o'er a woman's body, hmmm yes." It takes a certain breed of literate pop artist to read the final section of James Joyce's Ulysses, a wedge of solid text consisting of eight gigantic stream-of-consciousness 'sentences', and realise it fits precisely over the lead single from their new album. And it takes a rarer talent still to weave it into arguably the most lustrous and seductive pop song of the decade.
Enter, sweeping gracefully through the trees in a velvet gown, The Sensual World. A song-poem rewritten from Joyce's mammoth Molly Bloom soliloquy – Bush couldn't get permission to use the original text from the novel – it marked a further maturing of Bush's art and aesthetic.
The stage school spikiness and hard-elbowed edge of her earlier material had been soothed away, replaced by suggestive whispers like the flick of bedsheets and an enthralling twirl of innocence and experience: imagining Molly stepping from the pages of Joyce's novel and embracing the real world's tangible pleasures, the lyric spoke of kisses and cleavage, of sensuous and romantic acquiescence, while the uilleann pipes spun a Celtic fairy-tale reel and Kate trilled "hmmm yes" like a Disney princess. Pop music would rarely get more intoxicating.
This blown-kiss of a song ushered in another new era for Bush, an even gentler, measured, and, yes, sensual period. "You're all grown up now," her father said on the haunting The Fog and Kate entered her thirties with poise and maturity; the album sleeve of The Sensual World had her half-hidden by a white rose and the record opened with church bells, reflecting the grandeur to come.
With Michael Kamen arranging the strings, Nigel Kennedy playing violin and David Gilmour contributing silken guitar lines, this was a stately yet warmly pastoral record exploring the tangled web of modern relationships – between man and woman, parent and child, even human and technology.
A Deeper Understanding's lustrous tale of someone becoming close friends with a computer programme called Voice Console predicted our screenage future: "more and more people are having less contact with human beings," Kate told Radio One. "We spend all day with machines; all night with machines… This is the idea of someone who spends… an obsessive amount of time with their computer. People really build up heavy relationships with their computers!" A ludicrous idea, right Siri?
With its Trio Bulgarka backing vocals, touches of world music and Celtic folk, its elastic Mercy Street basslines and its stark climax with the staggering This Woman's Work, The Sensual World was almost a soft sister-piece to So, but Bush's playful side still poked through. Heads We're Dancing had her tripping 1939's light fantastic with a handsome stranger only to discover, during one of the most shameful possible walks of shame, that she'd been dancing all night with Hitler. On reflection, she decides, not a keeper.
Released in America on Columbia after EMI US forgot to renew her contract, The Sensual World would become Bush's biggest Stateside hit and cap her most sonically satisfying era. It would feel over the coming years that Bush had fulfilled her creative ambitions with Hounds Of Love and The Sensual World, creating unique musical landscapes that only she could inhabit, map and contour. For the next two decades, however, she'd retreat into it, and lose herself.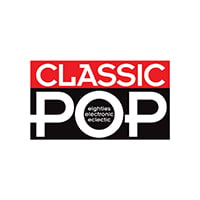 Classic Pop
Classic Pop magazine is the ultimate celebration of great pop and chart music across the decades with in-depth interviews with top artists, features, news and reviews. From pop to indie and new wave to electronic music – it's all here...