Erasure announce brand new album Day-Glo (Based On A True Story)
By Steve O'Brien | June 17, 2022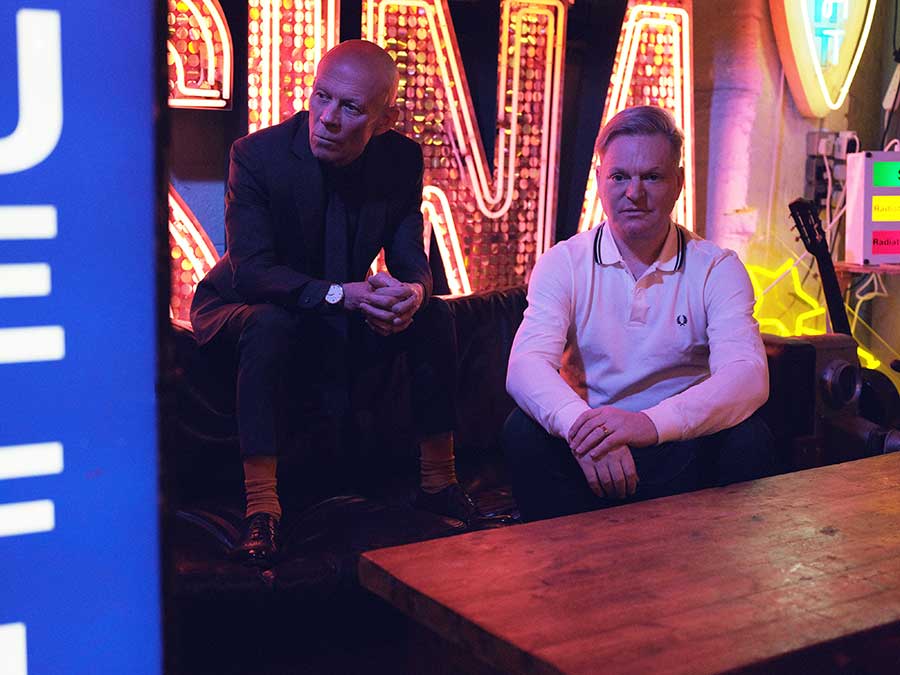 Erasure have announced details of a surprise new album, Day-Glo (Based On A True Story), out on Mute on 12 August 2022 on fluorescent green vinyl, CD and digitally.
Day-Glo (Based On A True Story) is an album of brand new tracks, each created, the press release states, "using elements of The Neon universe resulting in a 10-track album that is both familiar and unexpected."
Vince Clarke, finding himself with unscheduled time to spend in the studio, began manipulating files for tracks from The Neon, their acclaimed 2020 album release. With no agenda in mind, gradually a hidden landscape in the tracks began to emerge – one that revealed a track within a track, another world within The Neon. Clarke explored this further, progressing some of the techniques he was using until the tracks that make up Day-Glo (Based on a True Story) started to fall into place.
Andy Bell then took these tracks into the studio and, working with long-time collaborator Gareth Jones, began work on his parts. Although undoubtably Erasure, a sense of improvisation permeates the tracks as Bell worked on vocals that built, through collage, into the finished album.
The final album bears little resemblance to the original source material – although echoes of The Neon can be heard from time to time – instead the album is an alternative look at Vince and Andy's world, something that could only have been created when the artists were confronted with circumstances that allowed a little introspection to create something entirely new. 
The Neon went into the UK Official Albums Chart at No.4, their highest chart position since I Say I Say I Say (which in turn was recently released as a deluxe 2CD expanded hardback book release).
Pre-order Day-Glo (Based On A True Story) here.
DAY-GLO (BASED ON A TRUE STORY) TRACKLISTING
Based on a True Story
Bop Beat
Pin-Prick
The Conman
Now
Inside Out
Harbour of My Heart
3 Strikes and You're Out
The Shape of Things
The End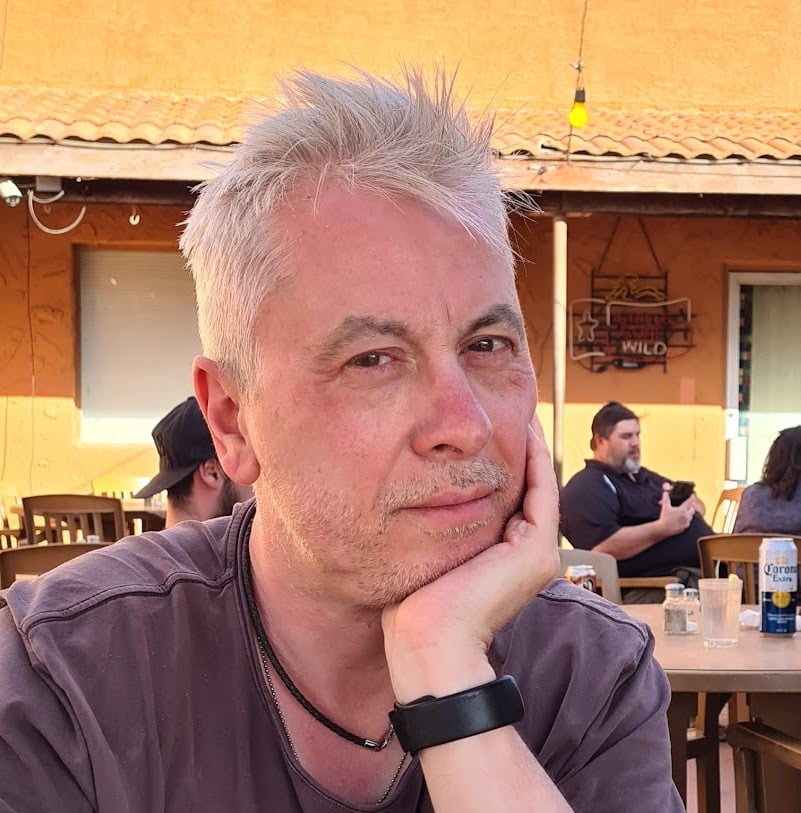 Steve O'Brien
Steve O'Brien is a writer who specialises in music, film and TV. He has written for magazines and websites such as SFX, The Guardian, Radio Times, Esquire, The New Statesman, Digital Spy, Empire, Yours Retro, The New Statesman and MusicRadar. He's written books about Doctor Who and Buffy The Vampire Slayer and has even featured on a BBC4 documentary about Bergerac. Apart from his work on Classic Pop, he also edits CP's sister magazine, Vintage Rock Presents.

www.steveobrienwriter.com