Soft Cell announce expanded editions of *Happiness Not Included
By Classic Pop | July 6, 2023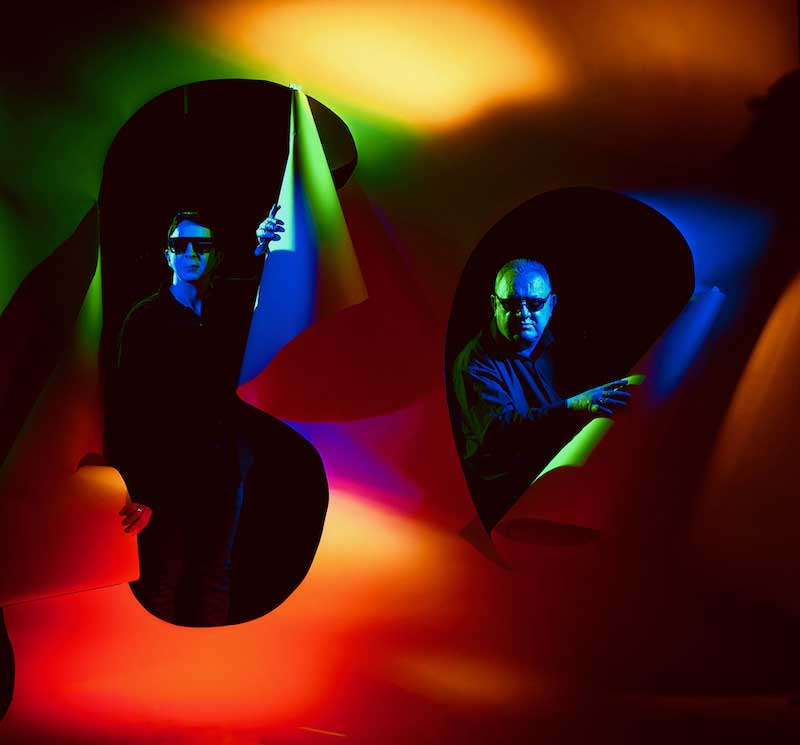 Soft Cell are to follow up 2022's acclaimed Top 10 album *Happiness Not Included with the release of two expanded editions via BMG on 28th July.
*Happiness Now Extended is a limited-edition double vinyl album, featuring longer versions of all the 12 tracks from the original version, and including the single releases – airplay smash Purple Zone (with Pet Shop Boys) and Bruises On All My Illusions. It also sees the inclusion for the first time on vinyl of one of the album's highlights, Nighthawks, with New York performance artist CHRISTEENE. The double 12″ LP is restricted to 1000 copies only.
So fruitful were the original *Happiness Not Included sessions that the CD version of the album, subtitled *Happiness Now Completed, features 10 brand new Marc Almond and Dave Ball tracks, plus unreleased mixes, remixes and single-only tracks. The new 75-minute set fits snugly into to the rear section of the existing CD book format. Both formats feature brand new sleeve designs.
You can pre-order both releases here.
*Happiness Now Completed also includes a newly re-recorded version of fan favourite Last Chance, with the addition of a full brass section, plus cover versions of Fad Gadget's Back To Nature and X-Ray Spex's The Day The World Turned Day Glo.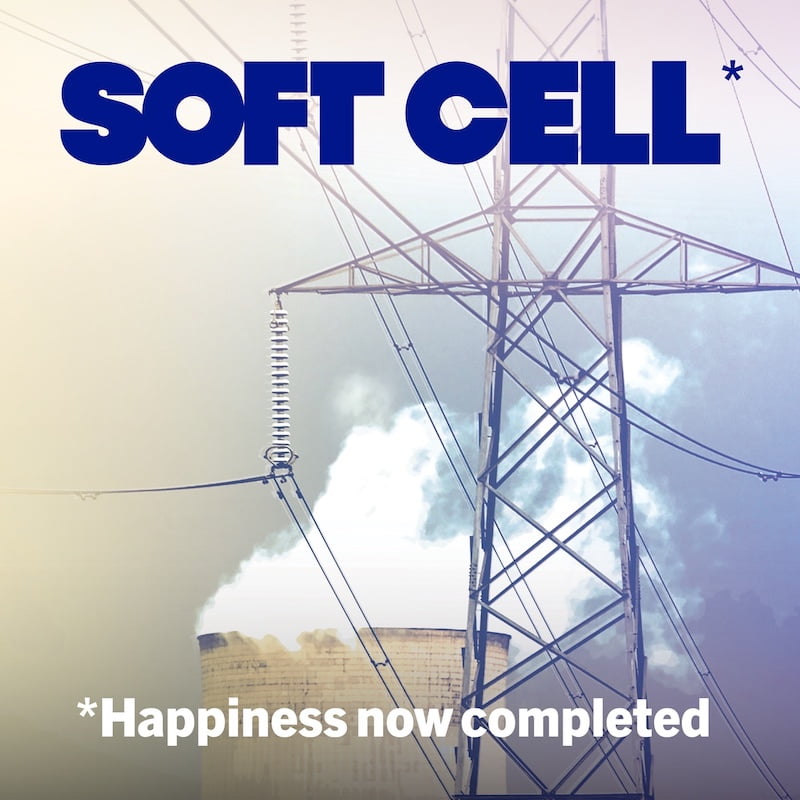 Lead track First Hand Experience Of Second Hand Love was originally recorded by Giorgio Moroder, a huge influence on Soft Cell. Dave Ball created the backing track shortly before Marc Almond's near-fatal motorcycle accident in 2003, and it was two decades before Marc vocals were recorded.
"Marc and I were really keen to use all the music we made during the *Happiness sessions," says Dave. "Our original plan had been to make a 16-song album, but that turned out to be over an hour long, so we whittled it down to 12, and decided to save the other songs for a rainy day. It's now time to release them. We're already discussing the prospect of another Soft Cell album, so it's important to get these songs out now so we can start from scratch on more material."
"I've always said that I'm up for new Soft Cell music if Dave has the tunes," adds Marc. "If you'd asked me, a few months before the O2 concert, whether Soft Cell had a future, I'd have said no. But everything seemed right again from that point. Once I got used to the idea of new music, I became really excited.
"The original working title for *Happiness Not Included had been Future Nostalgia, but Dua Lipa annoyingly came up with the same idea before our album was ready, so that was off the table. As far as the studio goes, Dave and I work at a distance. He sends me ideas and tunes, and I write the lyrics and record my vocals. That's not a new thing, either. Soft Cell has always been that way. Things just happen… and sometimes they don't."
The versions on *Happiness Now Extended were created between the end of 2021 and March 2023 using Dave's original parts as well as other previously unheard Marc vocals, woodwind from Gary Barnacle as well as other contributors – intended as traditional 12" mixes rather than remixes which expose more of Dave Ball's instrumentation than shorter mixes normally allow.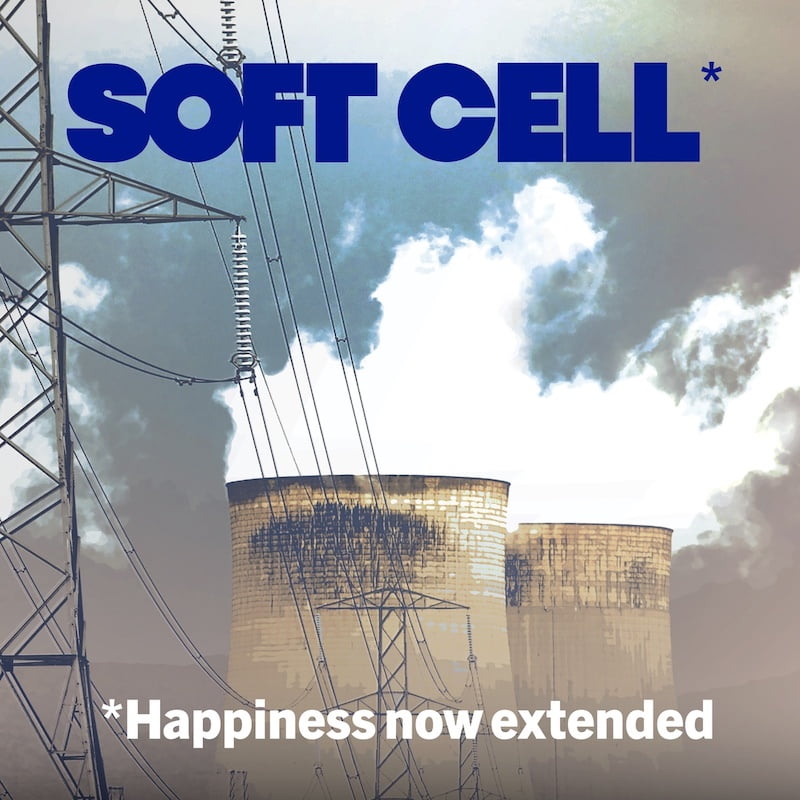 This double release compliments Soft Cell's busy summer of festival shows, the latest of which is a big name all-dayer for Radio 2 in the Park on 16 September, sharing the bill with Tears For Fears, Banarama, Texas and more. Soft Cell's next headline show is at Rochester Castle this Sunday 7th July with Peter Hook and The Light.
Then the next headline show happens on 11th August at Heritage Live in Audley End, Essex with support from OMD and Heaven 17. Full details of the live shows are below.
Soft Cell live dates 2023
JULY 2023
7 – Rochester Castle, Kent – Tickets
8 – Let's Rock Southampton – Tickets
15 – Let's Rock Shrewsbury – Tickets
23 – Alma Festival Jardins Pedralbes, Barcelona, Spain Tickets
AUGUST 2023
11 – Heritage Live at Audley End House and Gardens – Tickets
SEPTEMBER 2023
9 – Wiston Estate Park, Steyning (near Worthing, Sussex) Tickets
16 – BBC Radio 2 In The Park, Leicester Tickets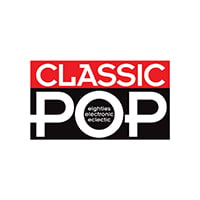 Classic Pop
Classic Pop magazine is the ultimate celebration of great pop and chart music across the decades with in-depth interviews with top artists, features, news and reviews. From pop to indie and new wave to electronic music – it's all here...