Making George Michael's Older
By Ian Wade | July 7, 2022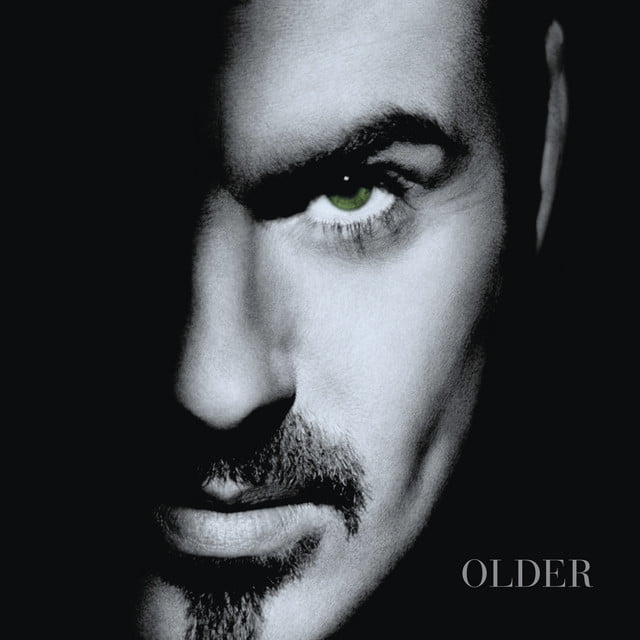 Inspired by the grief of losing his partner, the third album by George Michael, Older, was amongst the most powerful statements of his career…
While the gap between Older and George Michael's previous album – 1990's Listen Without Prejudice Vol 1 – had been approaching six years, the singer hadn't exactly been idle during that time. Despite not wishing to tour the album, George's time was mostly spent trying to extricate himself from his Sony contract.
Following the end of Wham!, he'd signed a new eight-album solo deal with the label in 1988, and after the blockbusting success of his debut solo LP Faith selling 14 million copies worldwide, he renegotiated the deal befitting his new status, and to give him the sort of comeback that reflected other acts of that stature. 
Listen Without Prejudice Vol 1 – despite him not wanting to promote it to the degree that he'd done with Faith, or having his face on the sleeve – fared relatively poorly in comparison with just five million sales.
His argument was that the label had decided to not promote Listen Without Prejudice due to his decisions, and that it also would restrict him from having any control over his image or seeking out a new deal. George posited that the set-up of Sony, and indeed the wider music industry, led to an imbalance of power and that the label existed to just sell music and to have full say over what his future material and releases were. 
Under the terms of the 1990 contract, George had been advanced £1 million in 1992 to start on Listen Without Prejudice's follow-up, which was returned to the company later that year ahead of filing the lawsuit in October. However, George lost the case, as the judge pointed out he'd basically agreed to the contract's terms by requesting an advance in 1992, and that the label had every right to expect a recoupment of the costs they'd laid out.
Although George stated he'd no longer record for Sony even if he lost the case, the label sold the contract to rival record companies Virgin and DreamWorks in 1995. 
Virgin were granted worldwide rights with DreamWorks working the album in the US and Canada – all of these releases were to be co-labelled with Aegean Records, a record company set up by George and cousin Andros Georgiou in 1991. 
Not only did George have all this on the go, he also fell in love, when in 1991 he met Anselmo Feleppa, a Brazilian fashion designer at Rock In Rio. By the time the two had established their relationship, Feleppa discovered that he was HIV-positive, and died in March 1993 as a result of an AIDS-related brain haemorrhage. 
During all this, George still worked. The Cover To Cover Tour ran from January until October 1991, a jaunt that he claimed was to allow him to perform some of his favourite songs rather than a full-on promotion of Listen Without Prejudice. It birthed a No.1 single with Don't Let The Sun Go Down On Me, a duet with Elton John, which they'd first performed together at Live Aid in 1985.
This was followed in 1992 by Too Funky – George's final Sony single – which he had originally planned to be part of Listen Without Prejudice's follow-up, but instead donated it, alongside two other songs, to the Red Hot + Dance compilation raising money for AIDS awareness.
It reached No.4 that June ahead of his court case. After appearing with Queen at the Freddie Mercury Tribute Concert in April 1992, his version of Somebody To Love alongside a duet with Lisa Stansfield on These Are The Days Of Our Lives appeared on the Five Live EP which also reached No.1 in April 1993. 
Re-emerging grief-stricken and still in label limbo in November 1994, George appeared at the inaugural MTV Europe Music Awards, where he performed Jesus To A Child. Although it would be another 14 months before he'd release the song, it marked the end of the period where he felt he couldn't write due to his losses. Jesus To A Child was his first attempt and written fairly quickly in just two hours.
In the 2017 Red Line interview with Kirsty Young, George said: "Within probably a day, the track was almost finished, which is really unusual for me. And within a week, I was singing it in front of the Brandenburg Gate because I was so excited I was writing again. I could write again and not only that but I'd written probably the most personal song I'd ever written in the space of a day. It was all systems go from that point on." 
For the six-month duration while recording Older, George seemed as though he had finally got his songwriting groove back. Unfortunately, during that time he discovered his mother had been diagnosed with cancer; she died early in 1997.
The making of Older was taken at a leisurely pace over 1995, when George returned to Sarm West Studios – where he'd conjured up Listen Without Prejudice – and reunited with engineer Paul Gomersall, whose professional relationship with George had gone way back. Gomersall had assisted Chris Porter on early Wham! records as well as sessions on Faith in 1987.
As George preferred to keep his working team quite regular, and as Porter had decided to move into production for other acts and quit the Older sessions, Gomersall took a more prominent role in the work on the LP. Speaking to Sound On Sound around the release of Older, Gomersall recalled: "It was very different this time around, with George a lot more in control, and playing most of the keyboards and bass guitar.
"We've used a lot more computers and synths on this album than George was accustomed to, and now that the technology has improved so much, along with his grasp of it, he's doing a lot more himself, as opposed to bringing in a lot of musicians."
George was very much calling the shots, although he'd rarely come in with any songs written. Much of Older was created in the studio. "I sat at a keyboard in some studios in Notting Hill, which was where I'd recorded a lot of Faith," he explained in the Red Line interview.
"I played a very simple string part [on it], then added a very, very gentle guitar part. My way of making music is very strange. Generally, I put my backing tracks together very simply on keyboards. In this case, I think I'd added a little guitar. But the moment I think there's something important coming, I shove everybody out of the room."
Producer Jon Douglas agreed, explaining that with a pot of spliffs beside him George would shut everyone out of the studio and either play on a PlayStation or watch Richard and Judy on TV. With his headphones and Sony mic set up, George would sit and take a track then dream up the first line.
As Gomersall concurred to Sound on Sound: "He arrived with the songs in his head, and whenever he was ready to lay something down, he'd call the guys into the studio and spend a few hours getting a basic backing track on tape, and then they'd leave." 
Gomersall was very much at George's disposal, and knew exactly what he wanted once a song had manifested itself. From the start of the sessions, the studio desk was in 'mix mode' with George writing lyrics and melodies on the hoof while he was creating the song.
Older was very much George's 'gay' album – lyrically, thematically, even down to his own look. Even though he'd technically not 'come out' yet. His way of answering such questions were along the line of this in The Big Issue: "Even though my sexuality hasn't always been completely clear to me, it was never a moral question.
"I've never thought of my sexuality as being right or wrong… Anyway, who really cares whether I'm gay or straight? Do they think they've got a serious chance of shagging me or something?" Yet, he also said: "To my fans and the people that were really listening, I felt like I was trying to come out with them." 
Speaking of how his relationship with Anselmo had inspired him to the Daily Mirror in 1997, George said: "Not to put a dedication to him would be ludicrous because so much of it was about him. Bereavement tinges the whole album."
Older sold 281,000 copies in its first week in the UK, and was, until the Spice Girls, Virgin's fastest-selling LP of all time. It went on to be George's biggest-selling album in the UK, shifting a total of 1.8 million copies. It would sell five million across Europe and a million in the US. Older's six singles were also his most successful to be released from an album in the UK, with two No.1s (Jesus To A Child, Fastlove), three No.2s (Spinning The Wheel, Star People '97, You Have Been Loved) and one No.3 (the title track).
An expanded version, entitled Older & Upper, was released featuring another six tracks – Fastlove (Part II), Spinning The Wheel (Forthright Mix), Star People '97 and The Strangest Thing '97 alongside You Know That I Want To and Safe. 
Older is an album of sadness, joy, carefree inconsequential abandon and regret. It's basically all the themes that George had explored so well since he first rocked up on Top Of The Pops as a last-minute replacement for Shaky in 1982. He had a way of managing to tap into the universal and everyday thrills and tragedies of us all. It was his masterpiece.
As George said in the Red Line interview: "I'm very proud of Listen Without Prejudice. But I think the whole experience of losing Anselmo; the period of grief, which was roughly two years that I didn't write a note of music. And then, the absolute knowledge that the next album I was going to write would be about grief and recovery. Older is my greatest moment. And as I've said before I don't ever want to be that inspired again." 
George Michael: Older – the songs
Jesus To A Child

 
An understated return perhaps – a bit long at 6:51, and not exactly the first song you'd choose from an artist making a comeback album six years on from his last – but Jesus To A Child was something different, and it set the tone for Older perfectly. The track ended an 18-month period of George's grief-induced inability to write, following the death of his lover Anselmo Feleppa in 1993.
George debuted it at the MTV Europe Music Awards in 1994, and the recorded version was his first solo No.1 single in a decade since 1986's A Different Corner, and his first to debut at the top slot. It was also the highest new entry, at No.7, by a British artist for more than 25 years on the Billboard chart. George would continue to dedicate it to Anselmo every time he performed it. "It's a special song," he told 8 Days magazine. "It was one of those that just felt like it was handed to me. I didn't have to try very hard. It came naturally. It was recorded over five days but written in just a couple of hours."
Fastlove

 
George's hymn to the joys of carefree sex followed Jesus To A Child to No.1 in April, aided by a video which encapsulated the virtual reality joys of polysexual temptation. His seventh and final No.1 during his lifetime, it was also his last hit in the US, charting at No.8. The track won an Ivor Novello award for most performed work the following year. Although the song interpolates the riff from Patrice Rushen's Forget Me Nots, it's actually sung by Jo Bryant. The single was backed by an updated version of I'm Your Man '96, which is also featured in the promo-only nine-minute Fastlove Pt II (Fully Extended Mix).
Older

 
A moody jazz glide wherein George addresses a lover who clearly thinks that the singer will go back to them, but George has other ideas and doesn't wish to fall into the trap again. Peaking at No.3 in the UK, Older was the poorest-performing single off the album, though it was a Top 10 hit in Denmark, Hungary, Ireland, and Spain. It also came backed with George's take on Bonnie Raitt's I Can't Make You Love Me, which became one of his most celebrated covers.
Spinning The Wheel

 
The third single to be released from the album, Spinning The Wheel details the considerations of an open relationship where one side is increasingly sexually promiscuous compared to the other, and the risks that such a lifestyle could have on that partnership, as well as the level of 'tough love' when the injured party finally walks out on such behaviour. It entered the chart at No.2, denied the top spot due to Spice Girls' unstoppable Wannabe racking up a sixth week in pole position.
It Doesn't Really Matter

 
The intimate whisper – the feeling as if George is addressing someone that he has some form of grievance with – "It doesn't matter that I failed to break down your father's wall" – as though there's some regret that George was unable to cut through to his lover's father. The vocal track was taken from Sarm and worked on at engineer Paul Gomersall's home studio, as the distracting saliva noises within the actual singing needed to be removed. 
The Strangest Thing

 
The eastern-tinged The Strangest Thing has an almost instantly exotic, catchy refrain that weaves around for six minutes, dwelling upon some form of inner turmoil – "The only one who ever knew me/ We've wasted so much time" – could be a reflection on Anselmo (basically every song here could be attributed to his relationship) and how George finally found himself when he fell in love with him. Released as a double A-side with You Have Been Loved in a remixed danced-up version as The Strangest Thing '97, which worked perhaps better than the moody swirl of the original.  
To Be Forgiven

 
Older is dedicated to Antônio Carlos Jobim, the Brazilian composer who popularised a jazzy, Latin form of bossa nova, especially with the singer Astrud Gilberto, with whom he had a massive hit with The Girl From Ipanema – one of the most covered songs of all time. George had covered Jobim's Desafinado with Gilberto for the Red Hot + Rio album in 1996, and was clearly inspired to the dreamy, sandy swaying smoothness, underpinning many a song with Jobim's signature style, such as this.
Move On

 
The mellow moods of Jobim seep in again on the following number, Move On, which feels like it was recorded to sound live in a small club. Time and healing are both significant motifs throughout the album. It's as if George is singing to an earlier version of himself, telling him that moving on is fine and how "don't waste time 'cause even angels say goodbye". 
Star People

 
Segued in from Move On, it's a bit discombobulating after knowing the beefed-up remixed single version of Star People '97, that the album track is far more laid-back. George appears to be addressing an unspecified member of showbiz, who has driven themselves to be famous for fame's sake at any cost, yet still full of insecurities and demons – you could easily flick through any number of people from the mid-90s cokey Met Bar set who the singer may be alluding to. The tougher remake sampled The Gap Band's Burn Rubber On Me and was worked on and remixed by the combined talents of Jeremy Healy, Amos, Mike Koglin, and Forthright falling more in line with the groove of Fastlove. 
You Have Been Loved

 
A co-write with longtime friend David Austin, You Have Been Loved is one of George's most beautiful songs. As he said himself that Anselmo had inspired the entire album, this and Jesus To A Child were the key tracks that dealt with his grief at finding real love and then losing it. Released as a single in September 1997, its timing coincided with the aftermath of the death of Princess Diana, and indeed its No.1 ambition was thwarted by Elton John's zeitgeisty Candle In The Wind remake. 
Even some 18 months since the release of the album, the song's success was in part – as well as being heartbreaking and gorgeous – due to the national mood of mourning when the radio playlists were full of gentle, unobtrusive ballads. As the Sunday Mirror's reviewer put it: "Considering recent events, it strikes the perfect chord."
Free
Jobim's influence hovers over George once more, nodding more to the Stan Getz/Astrud Gilberto sound. But this is an almost a string-drenched reprise of the title track, and originally twice as long, and grows into an assemblage with nods and melodies picked up from each of the album's other tracks, ending with George saying, "It feels good to be free."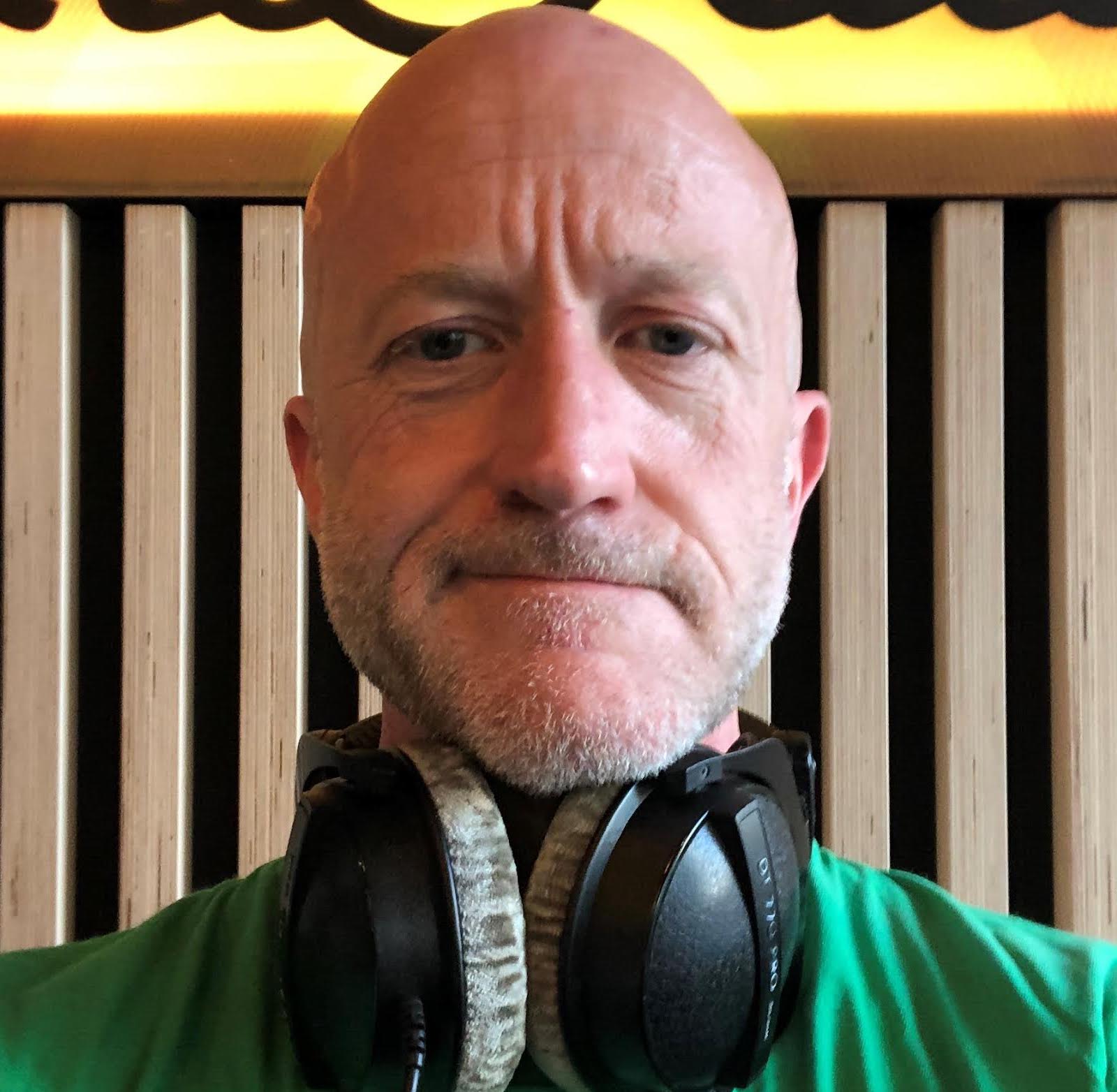 Ian Wade
Ian Wade is a freelance writer and sub editor who has written for a variety of Classic Pop specials, Quietus, MusicOMH, Official Charts and Guardian, as well as doing time for Smash Hits and The Face many years ago. He's also DJed at Spiritland, BFLF and Soho Radio, and is currently writing a book about 1984.