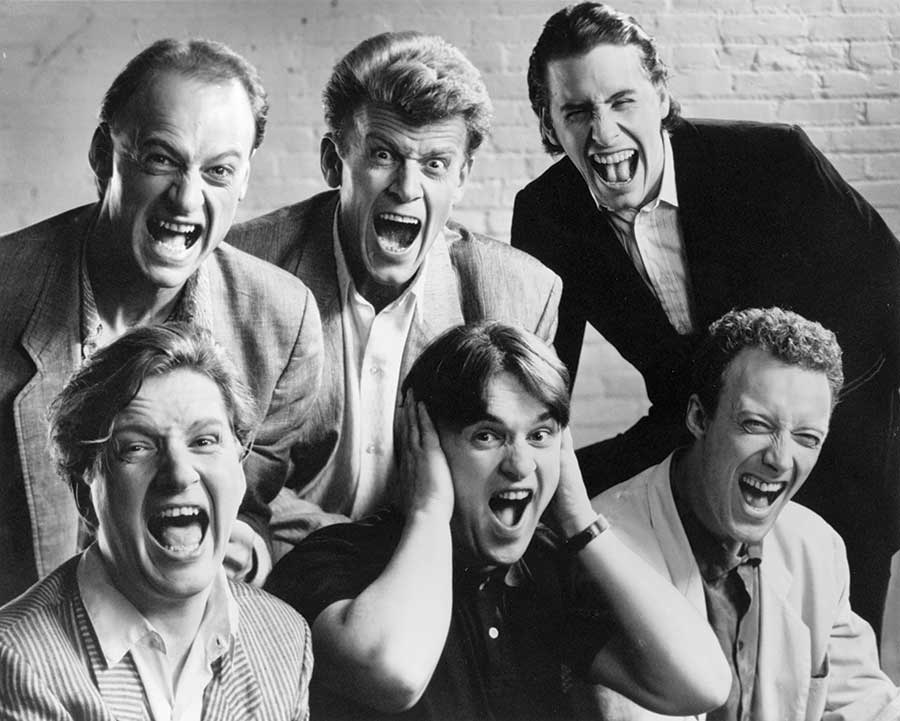 South Londoners Squeeze were chart regulars from the late 70s to the late 90s, with songwriters-in-chief Chris Difford and Glenn Tilbrook labelled "the new Lennon and McCartney". Apparently, their ex-keyboardist is a familiar face on the small screen… By David Burke
They took their name from a Velvet Underground album title and boast a songwriting partnership that once elicited comparisons with Lennon and McCartney. And nearly 50 years after forming in South London, Squeeze continue to record and tour, their legacy still very much extant.
Founding members Chris Difford and Glenn Tilbrook, lyricist and musical foil respectively, were joined by keyboard player Jools Holland and drummer Paul Gunn in the first incarnation of the group, with Gunn later replaced by Gilson Lavis and Harry Kakoulli added on bass.
John Cale produced their debut EP and most of their eponymous first album, before they took control themselves on second LP Cool For Cats. It proved a shrewd move as the singles – the title track and Up The Junction – set a template that merged kitchen sink narratives and a New Wave sound – both reached No.2 in the UK.
Further hits were culled from Argybargy and fourth album East Side Story before Holland quit, to be replaced by ex-Roxy Music and Ace alumnus Paul Carrack. It's his vocal that adorns one of the band's best known and most loved songs, Tempted. Carrack himself left soon afterwards.
By 1984, Squeeze had split, only to reform the following year (with Holland) for Cosi Fan Tutti Frutti. The line-up went through several subsequent changes – Difford and Tilbrook remained, and indeed remain, the only constants – but Squeeze continued to release singles and albums of redoubtable quality, enjoying their biggest success Stateside with 1987's Hourglass.
They broke up again in 1999, with Difford and Tilbrook embarking on solo projects and, away from music, undertaking charity work. Since reuniting again in 2007, their influence has been acknowledged with a spate of accolades – including an Ivor Novello for Outstanding Contribution To British Music, a Nordoff Robbins Icon Award and a prestigious PRS for Music Heritage Plaque – and by younger artists such as Mark Ronson, Lily Allen and Kasabian. 
In 2017, Squeeze issued their 15th studio album, The Knowledge, which peaked at No.25 in the UK. 
The must-have albums
SQUEEZE, 1978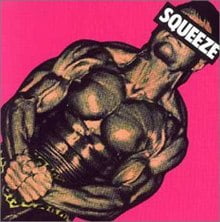 Of course Squeeze has many flaws – it's a debut album anchored by an ill-matched producer – but the nature of this collection lies in its inchoate provenance. 
John Cale was that producer and it's evident the former Velvet Underground multi-instrumentalist didn't get what made the South London outfit so singular. According to Tilbrook: "He threw out all the songs that we had written. He told us to write new songs."
Unfortunately, Cale's perception of Squeeze differed from that of the band themselves. "He had us doing some awfully strange things," said Chris Difford.
No coincidence then that the standout tracks were produced by Squeeze – the first two singles, Take Me, I'm Yours and Bang Bang.
COOL FOR CATS, 1979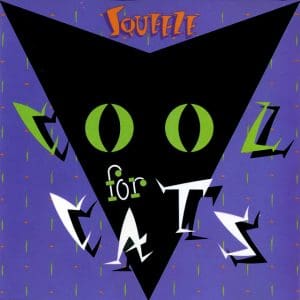 This was more like it. Yes, the synths sound dated, but the songs still stack up. Tilbrook finds his chops and Difford's occasional vocal contributions are full of, ahem, character.
And Cool For Cats includes the eponymously-titled single, Squeeze's magnum opus, Up The Junction, as well as Goodbye Girl and Slap And Tickle. What's not to love about it?
There's a laddish poetry in Difford's lyrics that would issue a clarion call to future generations of proletarian Brit-poppers, the unromantic knee-tremblers and dodgy geezers recurring motifs in an acutely observed tableau of contemporary culture.
PC it isn't, but then good writing, whatever the medium, is about reflection, not correction.
ARGYBARGY, 1980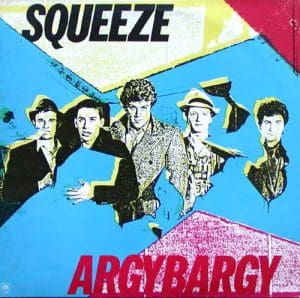 Opinion is divided among Squeeze aficionados as to whether Argybargy or East Side Story represent their crowning glory – let the debate continue outside these pages.
It's certainly a paradigm of kitchen sink pop, evolving the template set by Squeeze and Cool For Cats and burnished this time out by sonic nous.
The opening consummate brace of Pulling Mussels (From The Shell) and Another Nail In My Heart, the former inexplicably failing to breach the Top 40, are a difficult act to follow, but somehow Squeeze manage it on the likes of Separate Beds, Vicky Verky and the brilliant If I Didn't Love You.
Lose Jools Holland's Wrong Side Of The Moon and perhaps Here Comes That Feeling and Argybargy might just settle the argument.
EAST SIDE STORY, 1981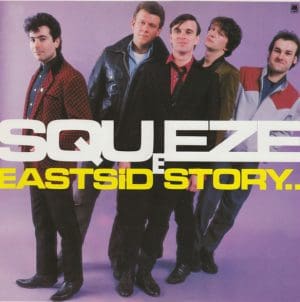 East Side Story was conceived as a double album, the intention being for Elvis Costello, Dave Edmunds, Nick Lowe and reportedly Paul McCartney to produce one side each.
Ultimately, Squeeze settled on one disc, with production duties assigned to Costello and Roger Bechirian (though Edmunds did helm In Quintessence).
There are elements of rockabilly, R&B (old school), blue-eyed soul, psychedelia and country, the latter embodied in the Top 10 single (their last), Labelled With Love.
Paul Carrack, who replaced Holland on keyboards, takes the lead vocal on Tempted and the US finally gave the group a fair hearing. Creem magazine lauded East Side Story as "an album that harkens back to the halcyon era of English studio experimentation". 
And the rest…
SWEETS FROM A STRANGER, 1982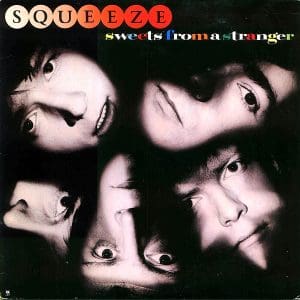 The cracks were beginning to appear by the time Squeeze found time in their relentless touring schedule to record Sweets From A Stranger.
Difford and Tilbrook's relationship was, to coin a euphemism, somewhat strained, while Carrack had, like Holland before him, decided to jump ship.
Against such a backdrop it's perhaps not surprising that the band floundered on their fifth album. The tracks, for the most part, sound tired, with the songwriting duo stranded in a formulaic fog.
Yet even out of the rough they somehow manage to salvage a few diamonds, not least Black Coffee In Bed and the sublime His House Her Home.
COSI FAN TUTTI FRUTTI, 1985
After a brief hiatus, during which Difford and Tilbrook issued a solo album imaginatively titled Difford & Tilbrook, Squeeze returned with Cosi Fan Tutti Frutti, probably as well known for the sleeve (tea cosy, fan, dessert) as for the songs.
Jools Holland was back behind the keys, while Keith Wilkinson took over on bass from John Bentley.
He would stay for more than a decade, becoming Squeeze's longest-serving custodian on the instrument.
History hasn't been kind to the production, while the reach of Squeeze's ambition exceeds its grasp, but Cosi Fan Tutti Frutti is still an important entry in the band's canon, presaging a more sophisticated direction.
BABYLON AND ON, 1987
Squeeze's second post-reformation album saw them expand to a six-piece, with the addition of former Soft Boys member Andy Metcalfe – though, like several before him and indeed since, he too would soon depart.
America loved Hourglass, with its tongue-twisting chorus, though Difford suspected this success had much to do with the promotional video. "It's been played a lot, and everyone you speak to compliments you on it," he said at the time.
The craftsmanship is scrupulous as ever. Q magazine's Phil Sutcliffe called it right when he praised the "choice of detail, choice of words, the melody and sound that exactly catch the mood". 
Squeeze were, he wrote, "building a career as substantial and durable as, say, Randy Newman".
SOME FANTASTIC PLACE, 1993
Paul Carrack was back, briefly, and Gilson Lavis was gone – the drummer claimed he was fired, Tilbrook claimed he left of his own volition.
His place was taken by Pete Thomas of The Attractions.
Failed and failing relationships are a common theme on Some Fantastic Place, though Difford and Tilbrook's often combustive connection was mediated by their decision to write together in the same space – previously they had worked on songs separately.
Consequently, it makes for a satisfying album, "stuffed with melodic treats and lyrical wit, for consumption by an audience significantly smaller than they deserve", according to Vox.
The essential singles
COOL FOR CATS, 1979
A rare vocal outing for Chris Difford on Squeeze's fourth single, his Cockney-accented delivery delightfully deadpan. The title is culled from a 1959 Kent Walton-fronted TV show of the same name, the first on British television to regularly showcase rock'n'roll. "I just worked [the title] into some personal experiences within the lyrical content," explained Difford. And in another telly reference, gritty 70s cop show The Sweeney – John Thaw, Dennis Waterman et al – also gets a mention. Thirteen years after it peaked at No.2 in the British chart, the song was used in an advert for milk.
UP THE JUNCTION, 1979
Difford penned Up the Junction during an American tour, drawing inspiration from the controversial BBC play of the same name by English playwright Nell Dunn (and later made into a feature film directed by Peter Collinson). "It was written in one sitting," he said of the 16 verses that comprised the original. Remarkably, for a song with no chorus, it reached No.2 in the UK. "The lyric was a story that has no obvious repeats, and I thought it read perfectly as it was," recalled Tilbrook. "I was thinking of something like [Bob] Dylan's Positively 4th Street when I wrote the music."
PULLING MUSSELS (FROM THE SHELL), 1980
Difford drew on a childhood memory of holidaying at a caravan park in Margate to depict "the traditional working class get-away-from-it-all weekend". Pulling Mussels – slang for sexual intercourse, apparently – features one of Tilbrook's most winsome melodies, composed on a mini-Moog and recorded on a four-track in the middle of the night while he was "smoking a bit of weed". Arguably the only song in pop history to twin Camber Sands in East Sussex with Waikiki in Hawaii. An absolute travesty that it stalled at No.44.
TEMPTED, 1981
Another Chris Difford composition written in transit, this one in a cab en route to Heathrow Airport. "I just wrote down what I saw and how I felt as we wormed our way through the traffic," he remembered. "I also must have anticipated a good time on tour, as the chorus suggests."
A favourite among the Squeeze faithful, it's memorable mainly for Paul Carrack's sweet, soulful performance (though Tilbrook features in the second verse). For Tilbrook, Tempted was a breakthrough song, "when we grew up, really, as a band. When we finished it, I couldn't quite believe it was us."
LABELLED WITH LOVE, 1981
The story concerns the end of a relationship after the Second World War. Difford had been reading "about American soldiers in Britain who married English girls and whisked them off their feet to the States". The ending here isn't quite so happy.
Tilbrook credited producer Elvis Costello for "broadening my knowledge of country music", adding, "It was one of those barriers you cross when you think something is square and horrible, but then discover it has a heart beating inside."
BLACK COFFEE IN BED, 1982
A coffee stain on his notebook influenced Difford's lyric "of loss and regret" on Black Coffee In Bed. Like Tempted, it's another exercise in soul, though Tilbrook felt it lacked the presence of Carrack. "Without Paul's voice it didn't sound right," he judged, a little harshly. "We recorded a great demo, but we really fucked it up for the record. My vocal is mannered and I can't stand to listen to it now." He did acknowledge that backing singers Costello and Paul Young were "the icing on the cake". 
Only for the brave
DOMINO,
1998
Released independently, Domino was denounced by both Chris Difford and Glenn Tilbrook as a weak effort marred by time constraints and increasing friction between the two songwriters. It was their first record not to make the UK albums chart. The band split soon afterwards. 
Did you know?
The double-tracked keyboard parts on Cosi Fan Tutti Frutti were impossible to recreate live, so Squeeze co-opted Jools Holland's younger brother Chris to help them out in that context.
After Jools permanently quit the band in 1990, they used a series of session players – among them, Bruce Hornsby (of The Range), who, by then, had already won two Grammy Awards.
In 2010, Squeeze released Spot the Difference, on which they re-recorded new versions of older songs. They invited fans to "spot the difference" in the revamped renditions.
Squeeze supported Blondie on their first British appearance in Bournemouth – the year was 1977. Twenty-two years later, they warmed up for the New Yorkers on another UK tour. "I suppose that sums up our career, really," quipped Tilbrook.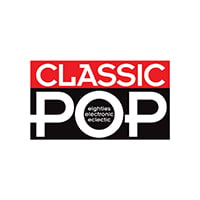 Classic Pop
Classic Pop magazine is the ultimate celebration of great pop and chart music across the decades with in-depth interviews with top artists, features, news and reviews. From pop to indie and new wave to electronic music – it's all here...