Paul Young interview: "I was taking on the responsibility of being a pop star"
By Ian Wade | August 9, 2022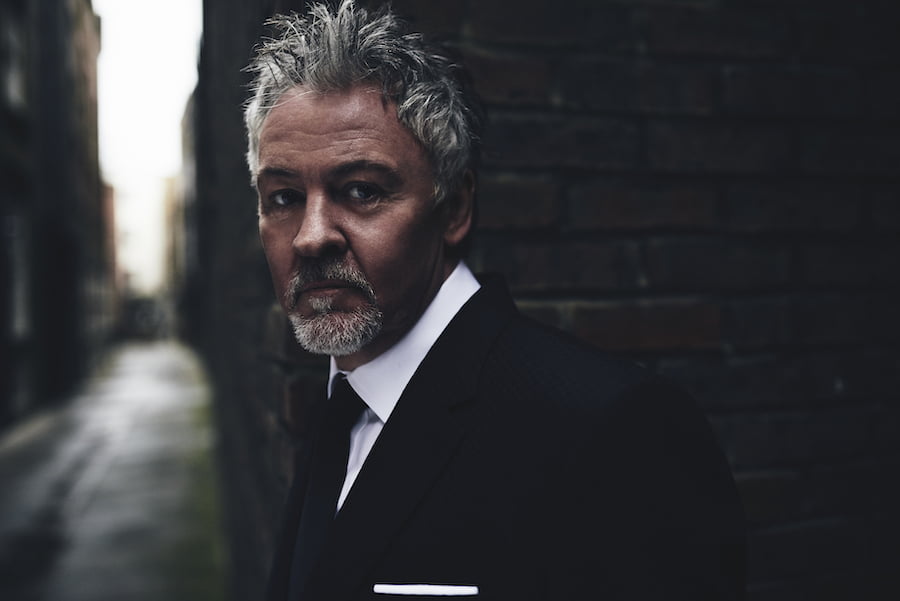 In 2018, Paul Young celebrated 35 years of his debut album No Parlez. We chatted to him about this blue-eyed soul classic…
Of all the good-time bands on the circuit that fans have posted shaky footage of online, one in particular sticks out. They call themselves Los Pacaminos, and seem a definite cut above your usual Americana troubadours. Filled with crack session musicians, all dressed up in ten-gallon hats and Nudie shirts, they weave through a selection of the classics and a handful of their own compositions, to the delight of a merry crowd.
Look closer, however, and the singer may seem familiar as a man who was one of the biggest solo stars of the 80s – and an actual household name, scoring a US No.1 and three chart-topping albums in the UK. Paul Young formed Los Pacaminos in 1992 as a bit of a laugh.
A way for him to get out and be part of a band again, after being dropped from his solo deal following several years of success. Now Paul is reflecting on a career spanning over 40 years, one that began inauspiciously with Kat Kool & The Kool Cats, then took in one-hit-wonders Streetband, before making a name with respected blue-eyed-soul New Wavers the Q-Tips.
For a good few years in the mid 80s, Paul enjoyed an imperial phase, where he was duking it out with members of Duran Duran or Wham! for Most Fanciable Male or Best Male Singer in Smash Hits Readers' Polls, and built up a string of Top 10 hits.
Paul is back out on the road this Autumn to celebrate 35 years since his solo debut album, No Parlez, became the biggest-selling homegrown album of 1983 in the UK, second only to something called Thriller.
He's planning to play all of the album, although he's just getting his head around how big a task that might be. "I've only got so far as listening to the album and working out what we have to do and then I had to head to America. It's interesting," he reckons. "It's going to be a lot of hard work, I'm trying to make as many notes and prepping as much as possible."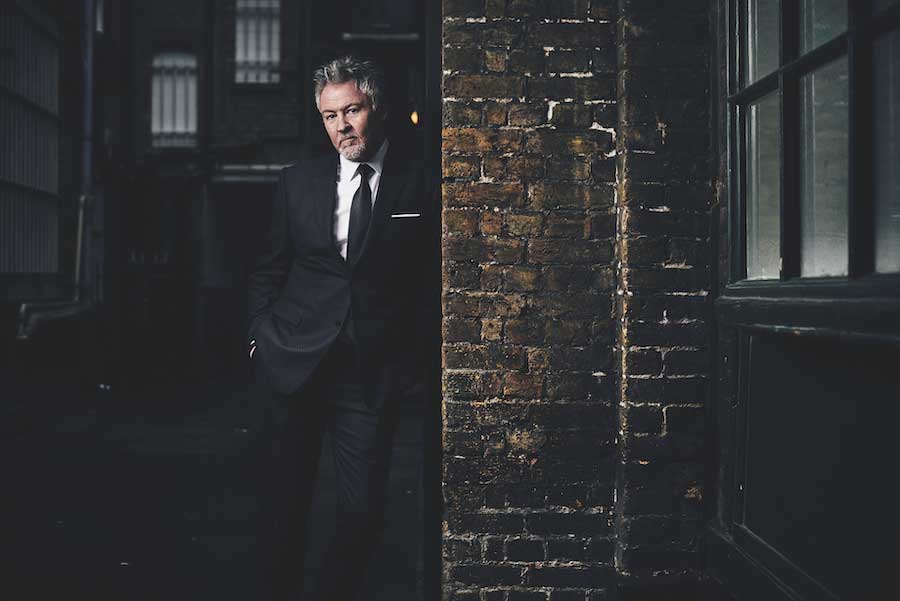 The solo career wasn't looking initially like an immediate soaraway success, as his first two singles didn't do the business.
It would be Paul's take on a then-largely forgotten Marvin Gaye track called Wherever I Lay My Hat (That's My Home), slowing it down from the perky original to bring Pino Palladino's bass to the fore, that would provide the access to pop stardom. Crawling up the lists from an inauspicious No.84, it went to No.1 in July 1983 and stayed there for three weeks.
No Parlez remains very of its time production-wise, and really quite strange for an album so big: something its maker agrees with. "Yes, it was an odd album. I knew what I wanted it to be in terms of the variety of songs, but in terms of what it sounded like, I had no idea until we finished. But I knew that we wanted to mix old with new. Beyond that, it just came together – something that was serendipitous and meant to be, really."
No one imagined what would happen next. It was likely that the album would do well on the back of a No.1 hit, but the sheer scale of its success took Paul by surprise. "I didn't expect it to be as big as it was," he admits.
"I had no idea at all. I knew I'd made a good album and it was creative pop music, but there was still no guarantee that it would sell in any great numbers. That became a total surprise and then, when it went on to become huge across Europe, it was an incredible feeling. It's something every musician wants to happen."
New kid on the block
As No Parlez took off, Paul soon found himself as one of the major breakthrough solo artists of the decade, and became the 'new boy' when he took part in Band Aid's Do They Know It's Christmas? in November 1984. "I'd only got one album under my belt, and suddenly, I was in there with all these stars I'd seen on TV, but they probably didn't know me that well." 
Paul sang the opening line, originally earmarked for an absent David Bowie, and remains proud of it. "I think it's taken on a gravity of its own. When the record comes on now, it feels very much of the moment. What it does to me is throw me back to that time when we did Live Aid, and the minute I hear it I don't even think about me – I'm only on it for five seconds!"
Having opened the campaign for his second album The Secret Of Association with a cover of Ann Peebles' I'm Gonna Tear Your Playhouse Down, things kicked into gear with the follow-up Everything Must Change, which had the peculiar honour of spending five weeks at No.9 over Christmas 1985.
Released in March that year, The Secret Of Association signified a more sober, adult turn of events. Gone were backing singers The Fabulous Wealthy Tarts, and the lightness of touch that typified No Parlez.
"That was due to pressure, although I didn't realise it," Paul confesses. "Then we gave the finished mixes of the album to my manager, and he said: 'This album's a bit grown up, there's no pop songs on it', and I went: 'Really?' I'd never seen it that way. I thought it was more introspective and also, I was taking on the responsibility of being a pop star.
"It sounds stupid, but people do have expectations of you and sometimes you have to get more serious about who you are, what you are and how important you are in some people's lives."
Explaining the album's song choices, Paul says he "really wanted to do a Tom Waits song and we were all getting into him, so we decided on Soldier's Things. I Was In Chains was something that me, the keyboard player and producer were keen on doing. I really like albums where you've got pop on it, but not pop from start to finish where the album's quite shallow with no depth to it.
"It's taken me 40, no, 35 years to realise that I don't have an identifiable sound like a band like, say, Bon Jovi or The Stranglers have. But I know what makes a Paul Young album, and what they've always had is a variety of material."
His pop-star status was confirmed by the US No.1 success of the Daryl Hall-written Every Time You Go Away, but even that almost didn't happen, as Paul wasn't fond of it. He reveals: "When the manager said the album was dark and it needed more pop, we went back in and recorded Everytime You Go Away, a song I initially said that I didn't want to do, as it was too poppy.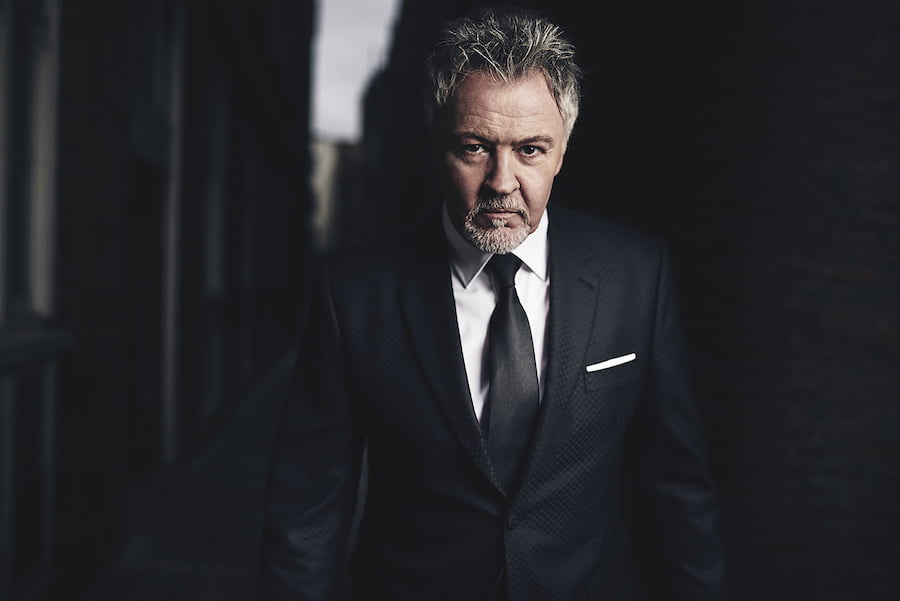 "But we thought we should listen again to the songs we'd put to one side. I think we'd already done I'm Gonna Tear Your Playhouse Down, so we went back to the same cassette and the second song on it was Every Time You Go Away."
The Secret Of Association stayed in the UK charts for half the time No Parlez had – albeit still a very decent 49 weeks – and sold 500,000 in the US as a bonus, becoming Paul's biggest seller there. Aware of the ephemeral nature of pop stars and the fickle fads of fame, it was to America where Paul looked when making his third album, 1986's Between Two Fires. 
Nowhere near the success he'd enjoyed with his first two albums, it was to prove an exasperating exercise. Paul recalls: "They said 'It's very difficult to program you on radio.' Come Back And Stay was like a rock song, but there wasn't enough guitar in it, so the rock stations didn't play it. They put Wherever I Lay My Hat… in a blank sleeve, so they didn't know I was white, and black stations played it first.
"When they realised this was a white English singer, they then went to college stations – but the college stations said: 'We don't play that stuff, that's R&B'. I was constantly having these problems. Then Every Time You Go Away was what they call an AOR hit. So when I brought out Tear Your Playhouse Down where the bass is playing the riff, the rock stations didn't like that either!"
An exasperated Paul continues: "So in Between Two Fires, I tried to create an album that these US stations would like. But they didn't like it and neither did the Europeans! But I still think there are some good songs on there, such as War Games and Wasting My Time. It's still got some great material on it."
It was after the release of Between Two Fires when Paul decided to take a break from the dizzying whirr of an international pop career and a fairly solid itinerary that had barely seen him enjoy a day off since 1982. He'd moved out to Los Angeles and married his longtime girlfriend, model Stacey Smith, in November 1987.
The couple had met on the video shoot for Come Back And Stay four years earlier. The couple became parents to daughter Levi before having two more children. Was there an urge to step off the treadmill for a bit?
"Definitely. One, I wanted to get away from the madness, because I'd got to the point where I had two security guys on tour and they were recommending me not to come out of my room in most hotels, so I was feeling too claustrophobic. And two, I had just got married and I wanted to spend time with my new family."
Into the 90s

Reconvening back into pop duty, work began on his fourth album at the end of the decade. Other Voices, released in June 1990, found Paul back on more familiar ground with his traditional mix of covers – including Free's A Little Bit Of Love, Bobby Womack's Stop On By and The Chi-Lites' Oh Girl – with some surprises. "Songs like Oh Girl and A Little Bit Of Love were more well-known, but others like Softly Whispering I Love You and Calling You were pretty obscure!"
Talking about The Congregation's 1971 hit, Paul explains: "Softly Whispering was one of those one-hit-wonder songs like Yesterday Has Gone by Cupid's Inspiration and I'd always fancied trying it. I always earmarked every song I covered, although I was talked into Oh Girl by the record company. I'd originally thought it was a great song for a live encore, but a bit of a cop-out for a single."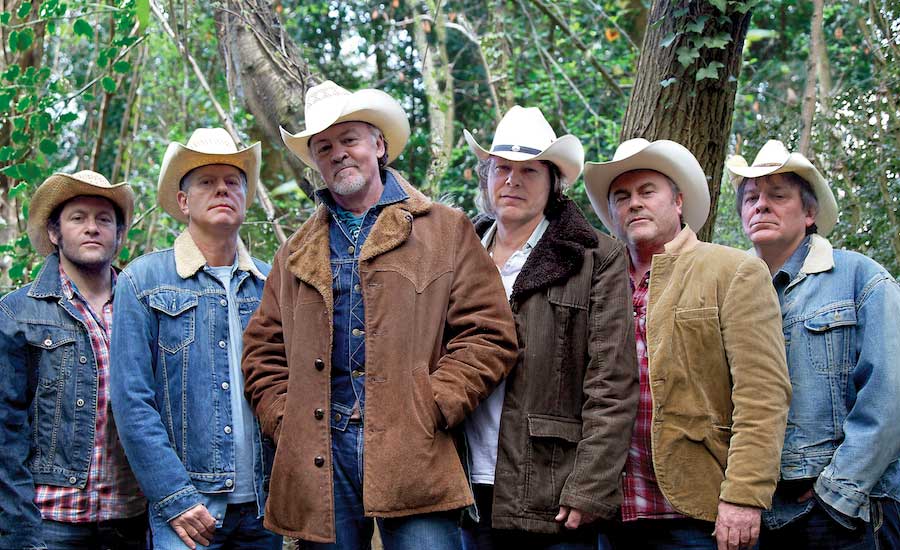 Other Voices was also notable for Paul's open-door policy on collaborators, something he'd not fully explored on record before.
Nile Rodgers produced some tracks, while Steve Winwood popped up on keyboards, Chaka Khan joined for a song and Paul also got help from Stevie Wonder and Pink Floyd's David Gilmour, revealing: "I'd sung Happy Birthday to Stevie Wonder at Wembley Arena, and sang at a charity concert for David Gilmour, so I was just asking for a return favour. Once I'd started asking folks, I just carried on!"
Trailed by the single release of Softly Whispering I Love You, Other Voices hit No.4 in the UK album charts, with the biggest single from it becoming the record-company-insisted Oh Girl when it reached No.8 in the US charts.
It would be another couple of years before a follow-up would emerge, but in the meantime, Paul was in demand as a guest vocalist on Italian singer Zucchero's Senza Una Donna hit in 1991, reaching No.4 in the UK, and Top Three across much of Europe.
He also worked with Irish folkies Clannad on a cover of Both Sides Now for the movie Switch. Meanwhile, he also covered Crowded House's Don't Dream It's Over with Paul Carrack – after first performing it at Nelson Mandela's 70th Birthday concert at Wembley Stadium in 1988 – and released it as a single ahead of his Best Of compilation From Time To Time. It became his third No.1 album when released in September 1991.
On his last album for Sony, Paul worked with Don Was on The Crossing. Shorn of much of what had made the Paul Young sound, especially on this first long-player without Pino Palladino involved, Paul recalls: "I was living my dream on that album. It didn't start that way, but Don had a Filofax full of both famous names and top session players and he kept saying: 'Why don't we do this song with such-and-such and that song with somebody else?'"
Before he knew it, Paul was surrounded by his idols. "Although you have famous names like Billy Preston and Tony Joe White, I also had top session players like the country guitarist Reggie Young, who played on Dobie Gray's records, and The Memphis Horns, who had played with Otis Redding. Outside I was calm, but inside I was screaming!"
I was in chains
Heralded by the single Now I Know What Made Otis Blue reaching No.14 in the UK, The Crossing only made No.27 when released in October 1993, but received positive reviews and is a firm favourite with fans. With his contract up, Sony's interest in him was waning: "I always had fights with them about material and direction, before the success of No Parlez and then after, say, the third album.
"It's a shame, because I think they had the talent to sell The Crossing, but they didn't like me changing direction with each album." Determined to get back into being part of a band again, Paul began performing in Los Pacaminos.
A firm favourite on the live circuit, Paul now makes albums when he fancies it. Since leaving Sony, he's released a self-titled album in 1997, Rock Swings in 2006 and Good Thing in 2016. He keeps his hand in with touring and radio sessions, saying: "I have no choice in the matter. You can only earn money on the road, so that's what I do now more than anything else."
Although he counts his blessings, the past year has seen tragedy for Paul. His wife Stacey died of brain cancer in January, two years after she was diagnosed. "It's been a tough year, but my last album came out at the same time as Stacey's diagnosis. She insisted that I take advantage of the album release to get back out on the road. And now I would be stupid to stop."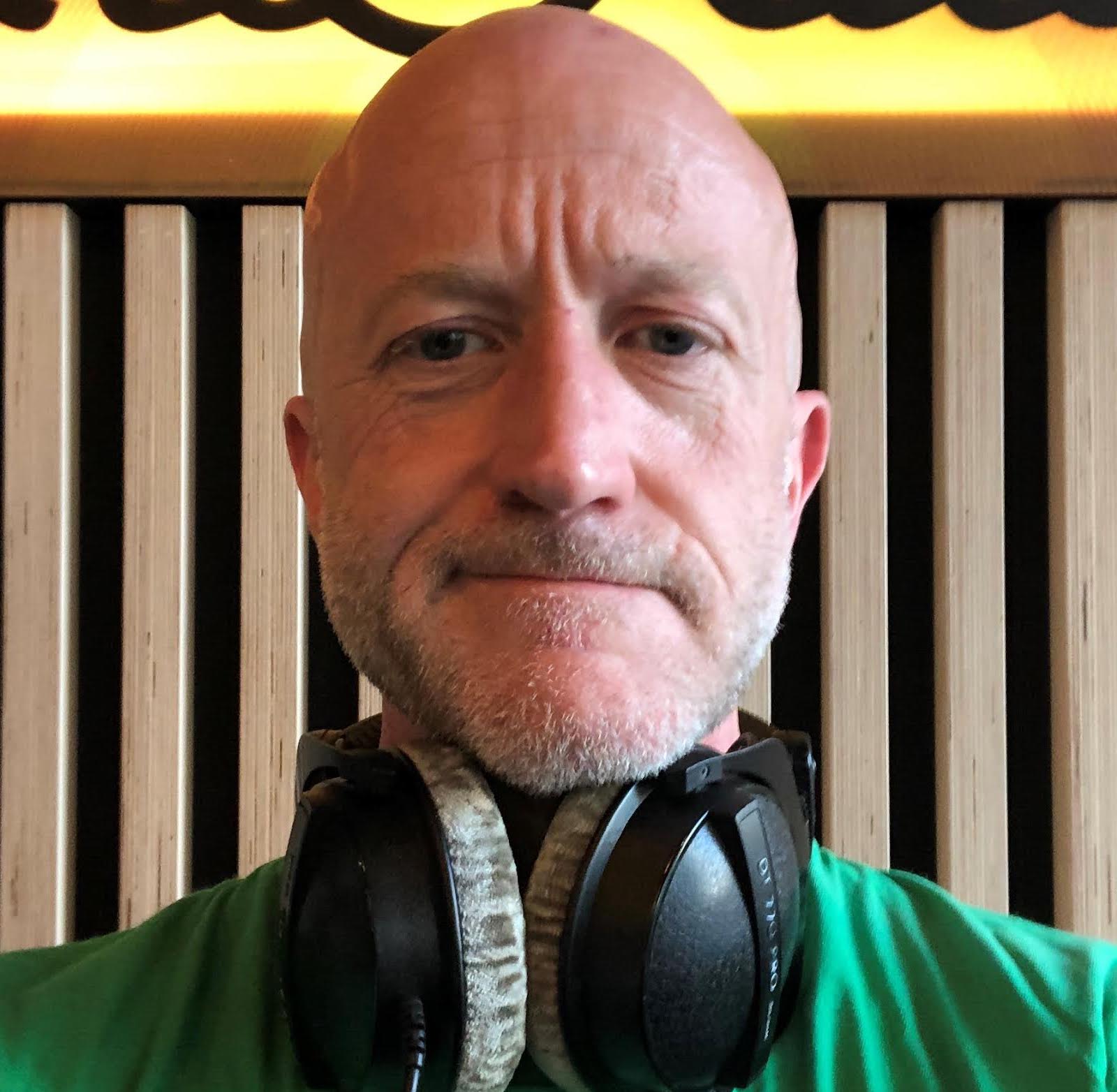 Ian Wade
Ian Wade is a freelance writer and sub editor who has written for a variety of Classic Pop specials, Quietus, MusicOMH, Official Charts and Guardian, as well as doing time for Smash Hits and The Face many years ago. He's also DJed at Spiritland, BFLF and Soho Radio, and is currently writing a book about 1984.