Debbie Gibson interview: "People get so into nostalgia!"
By Classic Pop | November 23, 2022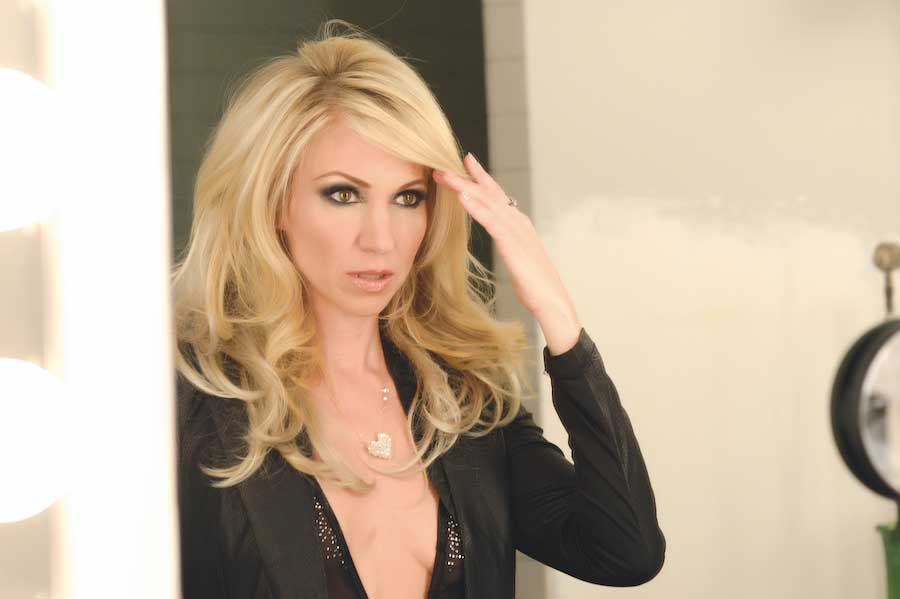 In 2017 Debbie Gibson released a lavish retrospective boxset titled We Could Be Together. That year, she spoke to David Burke about her three decades in the music business…
In 1987, at the tender age of 16, Debbie Gibson was the new golden girl of pop. She was the youngest ever female artist to write, produce and perform a Billboard No.1 single with Foolish Beat, and went on to sell more than 16 million albums, before losing her mainstream momentum.
Now Gibson is the subject of a lavish retrospective, We Could Be Together. She is also writing new material, from a more profound place as she continues to battle Lyme disease that has afflicted her since 2013.
"It's a challenging thing to get through," says Gibson. "I've been in my home a lot more, sat at the piano, writing a lot of introspective stuff and all that music is sitting there burning a hole in my notebook. I hope that new album is going to pour out of me.
"I always say I was the youngest person who did a bunch of stuff – now I might be the oldest person to do a bunch of stuff! I feel like I'm having a personal rebirth, and this music reflects that. Much like Tina Turner, who had this massive comeback in her 40s – that's the moment I'm in.
"There's just this vision I have of the next chapter. I'm very excited about it. 
"Lyme disease came along in my life and it was the universe saying: 'Your life's not in harmony and you're running yourself into the ground'. This health journey is as much about rediscovering what works for me and what doesn't. 
"I feel refreshed from it and ready to take on this next challenge." 
Breaking point
While she has continued to work tirelessly over the past couple of decades, Gibson has also been evolving how she does things, recalibrating her mind, body and spirit after anxiety issues and addiction to prescription drugs.
She remembers one particular panic attack after appearing at a star-studded 1988 concert to celebrate the 40th anniversary of Atlantic Records in Madison Square Garden.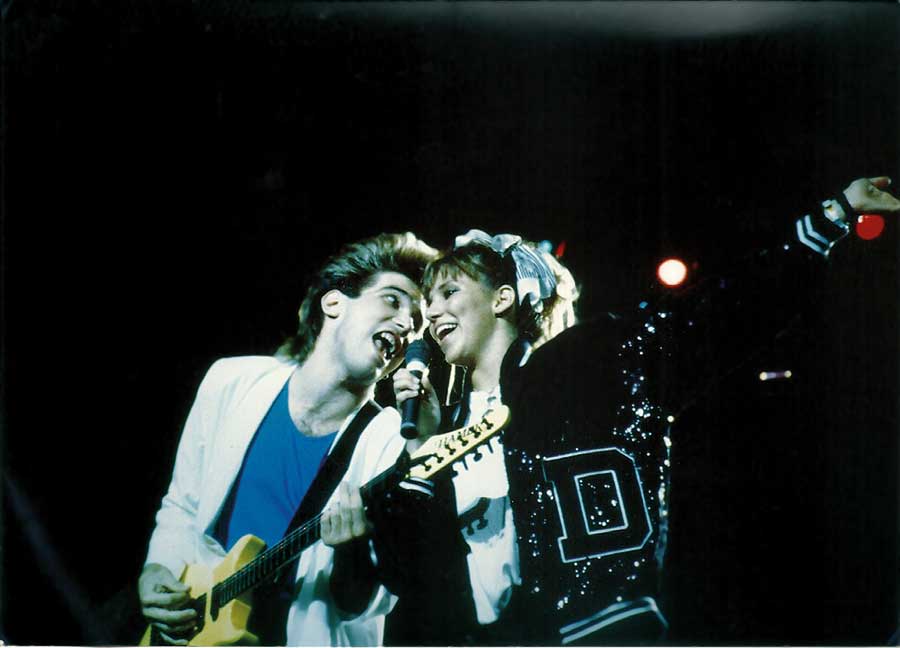 "I came off stage and Doug Morris (ex-Atlantic chairman) and Ahmet Ertegun (Atlantic co-founder) were there and they said: 'That was amazing. Now Rolling Stone want to do a photo of you and members of Led Zeppelin and The Who'.
"I'd only intended to do the show and knew I had to get out of there, I was going to have a panic attack. So, I wasn't there for the after-party. I didn't have that gene in me that could do the schmooze – I was only 17.
"It was so out of my comfort zone and so surreal that it made me incredibly nervous. It didn't make me that nervous to be onstage."
The panic attacks began when Gibson, managed by mother Diane, was cutting her teeth on the club circuit in her mid-teens.
"I was playing three clubs a night, four nights a week, then flying back home and going to school maybe three days.
"My mom and I were scheduled to have dinner with a big radio programme director before a concert, and I remember thinking, 'this is just too much, three shows in the middle of the night is enough'.
"But it was like, 'well, if you want to get the record to the next level, you've got to meet the radio people'. In the middle, I just couldn't breathe.
"I turned to my mom and I said: 'I can't breathe, I've got to get out of here'. I almost passed out. They gave me smelling salts and I ended up in ER. 
"That was like my first little cry for help. I mean, that was really the moment I was like: 'You know what? I'm a little girl. I really can't handle all of this'. I would say after that we were more careful and, to this day, I'm really careful in my scheduling because I know my limits.
"Eventually I went to a psychologist, and he sent me to a psychiatrist. They call everything a chemical imbalance. What it means is your chemistry is off because your nervous system is not keeping up with your adrenaline and your workload."
Crash and burn
In retrospect, Gibson acknowledges that she should have taken time out then to heal, but insists "that wasn't an option for me". Instead the option became medication.
"I got put on Xanax and Prozac from the age of 17 to 21. I finally came off all that when I did Les Miserables on Broadway. I go to health treatments – my doctors now are like witch doctors!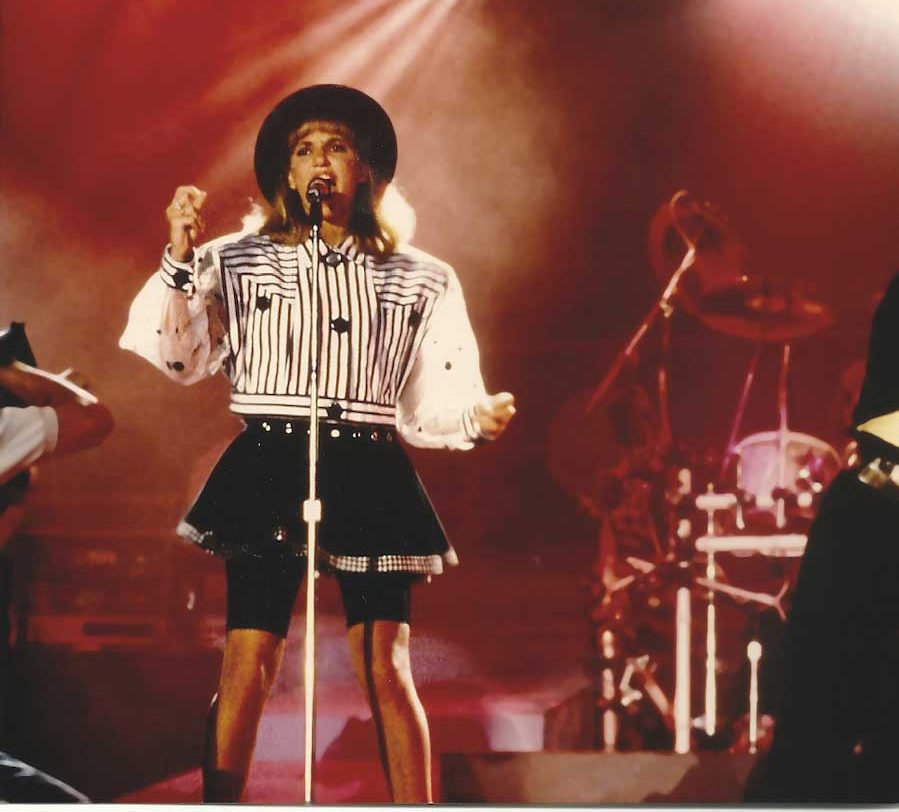 "I'm into energetic, spiritual medicine, because at the root of everything is your emotional well-being. No one gets sick meditating on a mountain top in India! 
"If your vocal cords are inflamed, you take Prednisone. Prednisone is really for adrenal failure. It's not really meant for getting you through a club gig in New Jersey.
"It's lovely that I took the shows so seriously, but that inflammation in your vocal cords is saying: 'You need a rest and your adrenals need to repair, because when they're working, everything works'. 
"I got used to crashing. I thought that the normal pattern in life was, you work, work, work, you run yourself into the ground and then you crash. I was always recovering.
"Recovering is not really resting. For me, it was just trying to recover to get to the next spell of work. Again, that was completely by choice. I always hated the sound of pop stars whining. That's not my intention. I just didn't want any opportunity to pass me by.
"Now I pick and choose what I do more carefully. I'm not in a race anymore. But back then, for sure, there was a lot of pressure to stay in that race.
"I didn't think that something was worth doing unless you were torturing yourself to do it. I always created these extra hurdles for myself, and for some reason I'd think, 'Oh, it's noble to be running yourself into the ground for the sake of your art'.
"And my mom is wired the same way. So, I didn't have the manager saying: 'Oh, you should stop and rest'. I mean, she was saying it, but honestly, that was not how she operated and it wasn't how I was ever going to operate either. I wasn't going to stop. So, the two of us kind of egged each other on, really."
From despair to Broadway
Prior to her descent into chemical dependency, Gibson, by her own admission, was the archetypal clean-living all-American girl. Yet the first time she ingested Xanax, she experienced a sense of normality.
She said: "When your natural chemistry gets so whacked out that you can't function, you'll pretty much do anything just to feel human again. I literally remember the first day I took a Xanax. I went and sat in a movie theatre and watched a movie.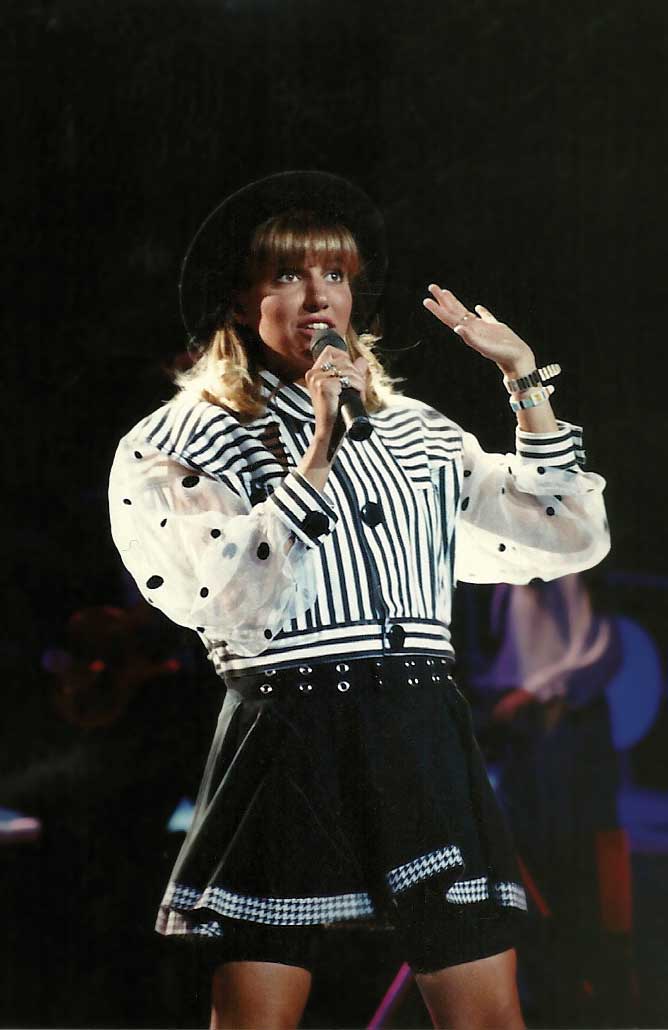 "I cried because I thought I had my life back. I could perform because the performance adrenaline matched the state I was actually in. But I couldn't go out to dinner with family or friends. I couldn't sit still because my nervous system was always racing and I was hyperventilating.
"In that sense, it can be a good thing as long as it's temporary. I started adopting a healthier attitude when I was on Broadway." 
Gibson appeared on Broadway in 1992, two years after her last significant chart action, playing Eponine in Les Miserables, and went on to make further appearances there in Funny Girl, Beauty And The Beast and Cabaret.
"Broadway forced me to not just use that adrenaline-fuelled energy, because when you have to come out centre stage and sing on your own it's like walking on a tightrope. There are no nets.
"You don't have a microphone an inch from your face, you don't have little girls screaming, you're in the grown-up world. It really forced me to know how to be calm and centred. 
"I was always a vocal technique addict. I would figure out how to physically hit certain notes, because vocally I couldn't hit them that well.
"I had this voice teacher that would do work with scuba belts, ankle weights and hand-held weights in order to have your body pulled down so you had to resist against it.
"You strengthen your diaphragm muscles and your lungs that way, and use the floor to get the power. I was like robo-singer, like an Olympic athlete singer really trying to master that music, because I knew that the cynics would be out in force. I felt like I had something to prove."
Road to recovery
Les Miserables wasn't Gibson's Broadway debut, however. When she was eight she featured in the children's chorus at the Metropolitan Opera House, an apprenticeship that divested her of any illusions she may have harboured about the glamorous nature of the business.
"I was very familiar with the fact that the scene backstage was not nearly as glamorous as the scene with the audience, red velvet and chandeliers. We were in some dingy rehearsal room, long hallways with dusty old costumes.
"So, the way I started was in a down-home, unglamorous way, and I was really there for the love of it. I actually weirdly thrived on how unglamorous it was and I got to see the grittier side of it really young. I was always really focused on my work."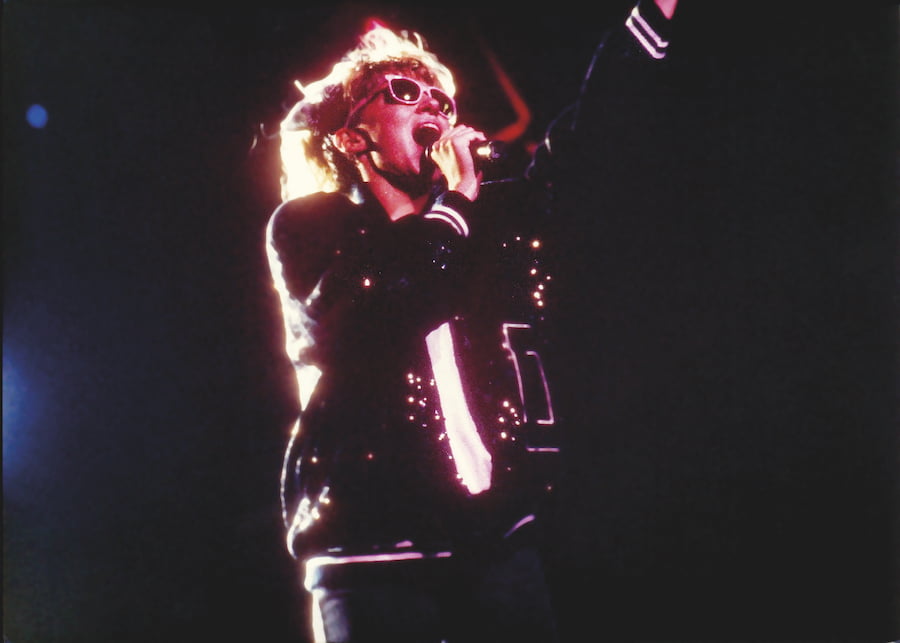 Many of the fruits of that labour can be found on We Could Be Together. Alongside the familiar Foolish Beat, Shake Your Love and Only In My Dreams tracks, there are remixes and 12" mixes, previously unheard material and, at last, the UK release of Think With Your Heart, Deborah, M.Y.O.B. and Miss Vocalist.
So, what was it like listening back to her younger self?
"It's like anybody looking at their high school yearbook. I can look at it now with perspective and I can enjoy it. I mean, if I was listening to the Out Of The Blue album a month after I'd let it go, I would hear 18,000 things I would change.
"Now I listen back I hear all of my enthusiasm, all of that rawness, all of the ambition, all of the joy – I hear that I was still in high school at the time. I can just hear my connection to my peers. I really enjoy listening back. 
"And then there are some periods of the music where I go: '"Wow, I don't like how I sound vocally'. On the Anything Is Possible album, I can hear how tired I was and how hard I was working.
"In hindsight, had I not worked so hard to try to produce some vocal sound that I had in my head, I probably would have sounded better and it would have sounded easier.
"I was really fatigued, I needed a break and I was pushing through, and I can hear that in the recording. There are also certain eras where I'm like: 'That album was the best album I ever made that no one heard!' 
"I think of how people from my generation made music back then. We all did some of our best work in a bubble and it was not recorded for YouTube purposes. It's not available anywhere, it's in my memory or on some VHS tape somewhere. It's interesting listening back, remembering, and just think 'wow'. 
"When I released the Deborah album or the M.Y.O.B. album, I probably put a million dollars of my own money into it. I pounded the pavement and did some of my best performances, but it might have been for 200 people and it never really went anywhere big.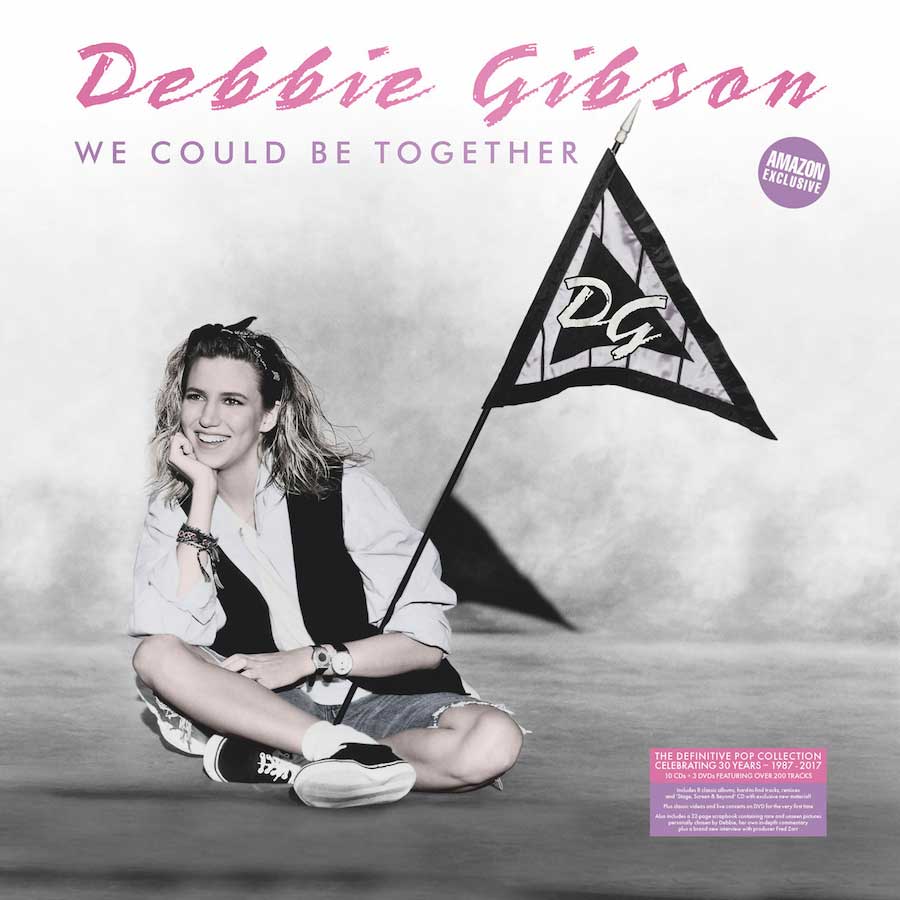 "I remember how much I put into it and how I felt like I was in my performing and vocal prime at the time. The fact there was no auto-tuning and we were doubling vocals makes it sound so alive. For me, it was one of the last great defining eras of music"
While Gibson remains focused on the future, she recognises she's part of an illustrious past which is enjoying a remarkable revival. 
"People get so into nostalgia and it's funny to put myself in that category because I don't feel like an old person. But it does feel like people are nostalgic for that kind of pure, feelgood music. 
"The world has been quite a mess for some time, and I think people turn to music for relief. They equate music with a more innocent time in their life and long for it to be that way again."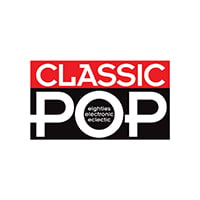 Classic Pop
Classic Pop magazine is the ultimate celebration of great pop and chart music across the decades with in-depth interviews with top artists, features, news and reviews. From pop to indie and new wave to electronic music – it's all here...