OMD interview: "It's the best job in the world"
By Andy Jones | January 27, 2023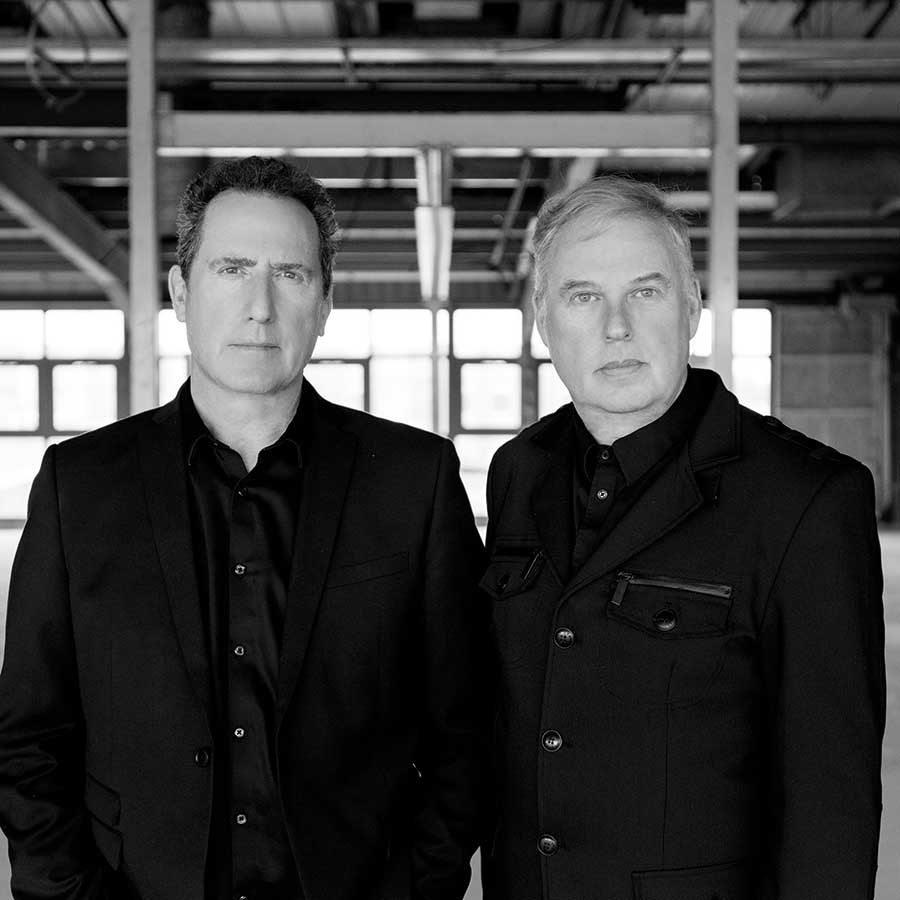 In 2013, OMD were enjoying renewed success with the old line-up of the band, but then tragedy struck. Four years after that, in 2017, Andy McCluskey and Paul Humphreys talked to Classic Pop about the realisation and meaning of being pop stars of a certain age… By Andy Jones
In 2013, life could not have been any rosier for Orchestral Manoeuvres In The Dark. They'd had fantastic reviews for English Electric, their second album after the reformation of their original line-up of co-founders Andy McCluskey and Paul Humphreys plus band members Mal Holmes and Martin Cooper and were enjoying a world tour.
It was a band that many thought could never take the stage again after an acrimonious break-up in 1989 that left McCluskey with the name and the other three to form The Listening Pool.
McCluskey had success with singles like Sailing On The Seven Seas but begrudgingly stopped OMD completely in the mid-90s.
"We were perceived as an 80s synth band at the height of grunge and Britpop," he says, "so we were banging our heads against a brick wall."
Yet in 2006, that classic line-up reformed to play several gigs which went so well that McCluskey and Humphreys decided to record a new OMD album.
"We were conscious of the nostalgia thing," says Paul, "and after a year or so of being back together we thought 'are we becoming a tribute band of ourselves' so we decided to do the dangerous thing and make a new record…"
It is always risky for an old band to make new music but the resulting record, 2010's History Of Modern, hit the UK Top 30 album charts, an encouraging sign that sealed the reformation deal so now the fully recharged Andy and Paul started work on its follow-up, English Electric.
"History Of Modern was just starting the engine going again and Andy and me were getting used to writing together again," says Paul. "The next album was more focussed and with a certain vision – it got the engine going even more."
With the release of English Electric in 2013, OMD were not just properly back, they were back in the Top 10 and seemingly nothing could stop them. The tour to support the album was going incredibly well with sold out shows around the world, but then everything fell apart in just 180 seconds.
The band played Toronto in July and in 45-degree heat drummer Mal Holmes had a cardiac arrest, his heart stopping for more than three minutes. It would lead to the band contemplating their future and indeed life itself…
"He'd been our drummer since we were kids at school and it really threw us," Humphreys recalls. "Thank God the paramedics brought him back to life. Afterwards it was such a shock that we didn't want to do anything until we knew that Mal was completely alright.
"He is now, fortunately, but he can't play live any more. His doctors won't let him but more importantly his girlfriend won't let him."
"In fact, in typical Mal style, he seemed to be fine the day after the attack," McCluskey adds. "We all went into hospital to see him and the doctor came out and said: 'I'm glad you are all here because when your heart stops for that long it can cause brain damage and you all know the patient enough to see if this is the case.'
"But before anyone could say anything Malcolm goes: 'well I'm a drummer so how could you tell?' So we all laughed and went: 'he's fine discharge him, there's nothing wrong with him!'"
"But it did make us all stop and think more about what is important to us," Andy continues. "We do love everything that being in Orchestral Manoeuvres In The Dark has given us in almost 40 years but at our age we also realised that you've got to have time to enjoy the people you love and take the time to enjoy life. So we took time to do just that."
In 2014, OMD started getting offers to play more gigs so decided to recruit Stuart Kershaw as their new drummer who'd previously played with the McCluskey-era incarnation of the band ("he's part of the extended family," says Andy). This led to Andy and Paul sharing some new ideas that had been bubbling away.
"We were encouraged by those reviews of English Electric," says Paul, "but with the ideas we were sharing we thought we could do even better so decided to get back in the studio and start writing again.
"We're lucky in OMD that we have this luxury of being in control so didn't have to rush. Mind you, that can be dangerous as you could become really self-indulgent and take 10 years to make a record!"
Lap of luxury
Luckily, the new album didn't take quite that long and The Punishment Of Luxury maintains that upward course set by both Modern… and Electric…, a stripped-back set of tracks that harks back to the band's earlier works with odd quirky interludes that fans of the experimental tracks that sprinkle albums like Dazzle Ships will love. More importantly, it's a body of work, a proper album…
"I guess we're old fashioned," says Andy. "We try to make a complete album that flows and has light and shade, all because we like to express ourselves in different ways and we have different things that we like to talk about.
"So rather than just trying to write hits and the rest of the album being just tracks that aren't good enough to be hits, it's a broader journey and I would hope that people, rather than cherry-picking on iTunes or Spotify, consume the entire album as it has an integrity that holds it together."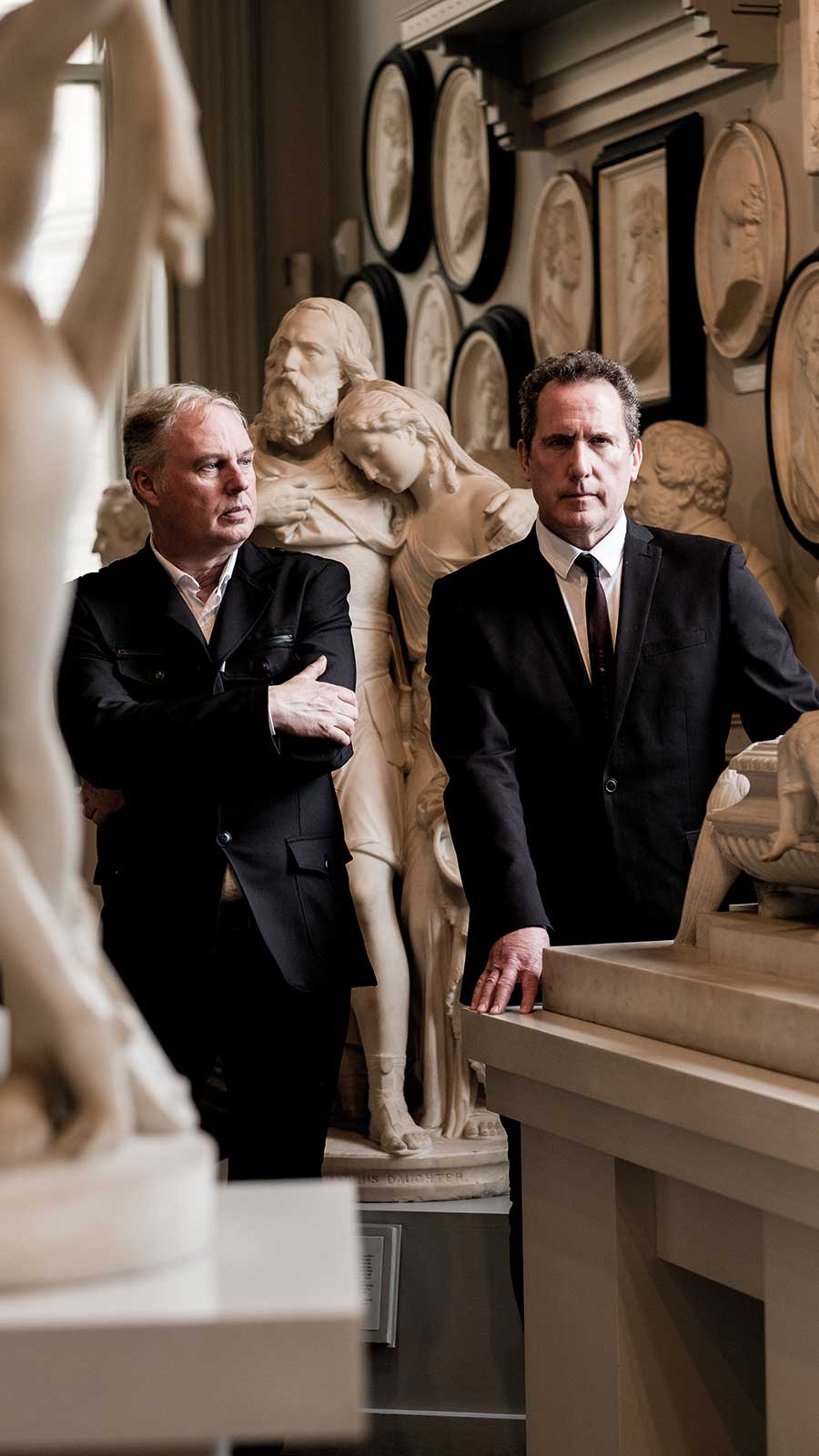 Paul agrees that it is most definitely the best of the new-era OMD recordings: "The recording was so relaxed and Andy and I were so happy to be doing it together. We are really up to speed as OMD now."
Andy added: "A couple of people have said to me that the simplicity of the songwriting on the album, the energy, the ideas and the way I'm singing are still conveying a kind of youthful enthusiasm, which is great.
"We might be older but we're still very enthusiastic about the music we're making. This album is not just out as a kind of 'we've got a title for this year's tour'. It is here because we sweat blood over it and we believe in it.'
Luxury's best trait is that it marries those big OMD melodies which stay with you long after the song has faded with the aforementioned experiments without managing to jar with one another. It's a fine line but something the band are proud of.
"It was always the reason for our existence to challenge ourselves musically and try to do something different," says Andy. "When you get to your 13th studio album it is hard not to copy yourself or get into a pastiche of your own style, which you might be comfortable with and your audience might be comfortable with but would be an empty shell that doesn't convey anything special or interesting.
"So we tried to do things differently. One was that we stripped everything back down. Last year, we performed at the Royal Albert Hall playing the Architecture & Morality and Dazzle Ships albums in their entirety. Playing those songs reminded us just how minimal they were – each part was right and there was only eight of them!
"That was all it required back then but now you have a computer and can do hundreds of tracks and it gets too convoluted and more is not always better."
"We call it The Tyranny Of Choice," adds Humphreys. "You've got so many possibilities now that you forget you are trying to write a song so we try to restrict our possibilities. We also wanted to use more contemporary sounds but be in touch with our experimental roots without it being just for the sake of it.
"The way that we write is often starting with a more experimental sound and then the tune that everyone remembers will be the one that goes on right at the end.
"Now we have the luxury of time," he continues. "I think we stopped experimenting back in the 80s as there just wasn't the time. With the record deal we had you'd be on tour for seven or eight months of the year and then you'd come off the tour and the label would say, 'so where's the album?'
"You'd have four months to do an LP. You have to go through lots of experiments to get to the good ones and now we have the time to do that."
"We were also trying to bring new sounds in to challenge ourselves," says McCluskey, "particularly glitch music sounds. Glitch is made from sounds that should be rejected – distortion, crackles, pops and bangs – but when you listen to the artists who are the strongest exponents of the sound it can be quite hard to listen to.
"It really is 'what happens if I put all of these noises together?' and you think 'well you get a collection of noises'. So the hard bit was trying to weld it into something that has a musicality which bears repeated listening."
The 'K' foundation
OMD have never been afraid to cite Kraftwerk as an influence. The Punishment Of Luxury arguably has even more of a 'K' influence on it than other OMD albums with tracks like Isotype perhaps hinting at Radio-Activity – as do the some of the lyrics of the title track – and Robot Man being an obvious link, even though the song is about being a human rather than a machine.
"I don't think it's conscious," says Humphreys of the comparisons. "We've just been more in touch with our roots and our roots were 'Kraftwerkian.' The more restrictions we put on ourselves the more we just go into our subconscious and tap into those roots.
"Neu! and Düsseldorf and all of that was in our music to start with but because we had less time to make albums later in our career those influences disappeared. Now we're settled and enjoying more freedom those roots are coming through again."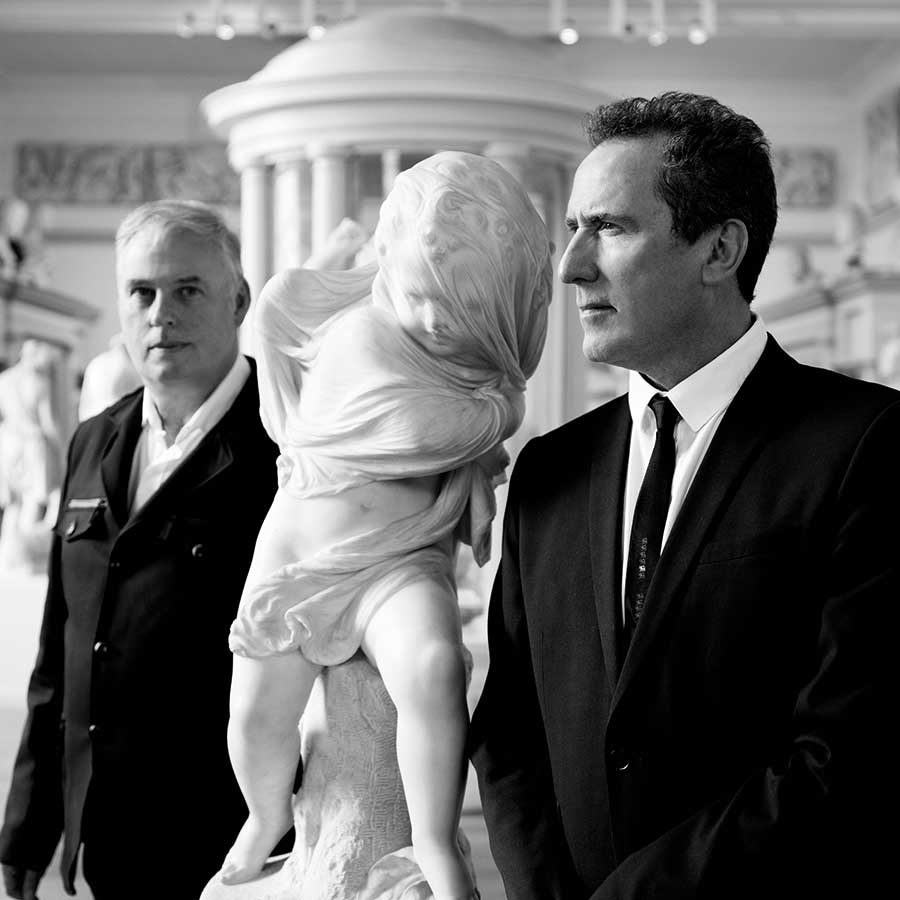 "I suppose the thing that they really taught us was the use of a big melody instead of a chorus," says McCluskey. "Many of our biggest songs like Messages, Enola Gay, and Souvenir, I sing the verse and the synth melody is the chorus. That is something that is always going to resonate for people who like Kraftwerk.
"Also some of the songs here have been stripped back to sound crunchy and electro with that minimality that I mentioned. The reality is that in all likelihood Kraftwerk will never make another album so somebody has to keep making that kind of music!
"Ralf Hütter is now basically curating his legacy and he is entirely and legitimately allowed to do that."
Read more: Making Architecture & Morality
And of the German band's recent 3D shows he adds: "To be honest, I miss the humanity on stage. People laugh when I say they used to be more human but back in the 70s I thought they were a beautiful mix of humanity and machinery and I miss the four different characters live.
"You can't see what they are doing behind those consoles but I know they are doing something as the drums screwed up twice when I saw them. However, they still do something that no-one else does live and they still have an incredible catalogue of songs."
Do OMD think they will ever be cited as being as influential?
"There are some young bands that say that and it's incredibly flattering," says Paul. "I do hear some bands and go 'mmm, that's very OMD', but I won't mention any names!"
Andy adds: "You know what, if someone just said they like our music and we've been influential and touched people then that will do me."
We've touched upon the need for nostalgia. It generally divides bands of OMD's ilk into those that embrace the circuit and those who shun it in favour of producing new material without dwelling too much on the past.
Yet OMD have managed to join the heritage circuit and produce new album after new album. It's a rare feat…
Andy considered: "I guess many of the electronic bands started using the instruments because they wanted to do something different and interesting and that has become their kind of raison d'être: to continue to do something different and interesting.
"But one of the frustrations of being in OMD is that people who haven't seen us live think it's 'just synth music' or whatever, so by playing these festivals you might get 50,000 people going: 'oh shit I forgot they had all those hits, let's go and see them on their tour next year!'
"It's our way of expanding our audience and it's noticeable that when we reformed 10 years ago the tour was six concerts in the UK and this autumn it's 21 so we must be doing something right.
"We can now celebrate our past and when we do play the new stuff in a gig the audience don't go to the toilet which I hope is testament to the quality of the music!"
"We are very proud of our back catalogue," adds Paul, "so we don't mind looking backwards as long as we look forwards as well, so it needs to be a balance. Music has a power with songs acting like time capsules to hang a memory in and they transport you like time travel, so these gigs where bands play their old stuff, there's a place for that.
"Some bands are happy not to say anything new, which is fine, but others like us still have the energy. Maybe it's because we stopped for 10 years that we have that energy. We fell out of love with it as we were exhausted. There were people around us that were divisive and we thought 'we've had enough of this crap'."
A band that plays together
And it was an acrimonious split, so who would have thought back then in 1989 that they would be here now, in 2017, on the eve of a new album together?
"Yes, that one I would have found hard to believe," says Andy.
"I would have been amazed if you'd told me," admits Paul, "but probably warmed by it because it was a frightening thing to stop OMD. It was like 'what am I going to do now?' I didn't want to leave the band. I wanted it to take a two- to three-year hiatus because we were doing an album a year and I thought they were getting progressively worse as we weren't spending any time on them so I wanted to pause.
"We were run-down, had lost sight of our roots, the well was dry of ideas and we didn't know what to do. It was a lack of communication and outside influences. It's funny, we didn't have any money at the time but when we stopped it was finally when we made a lot of money because the costs of running OMD was so massive that it was consuming us.
"Now though I think we're enjoying being in OMD more now than ever before," he continues. "Andy and I are really close, probably the closest we have ever been in our lives – we are great mates. And all the band, we are all really close. The road crew are like family and we all travel together and it's brilliant.
"I hate to hear of bands that need to travel in separate limos to gigs. You think: 'Really? Well don't do it then!' It should be fun! For me, it's the best job in the world and I love what I do."
Andy adds: "We are not living in each other's pockets 24/7 but we also genuinely enjoy playing together and have a genuine respect towards what each person brings to the concert or the recording and we balance our lives so we never get to a point where we say 'I don't want to do this any more'."
Finally, going back even further: what would their 1970s selves have said if they'd known OMD would still be releasing records in the space year that is 2017?
Andy said: "I think that the 21-year-old Andy McCluskey would have been horrified in principle because I was a very precocious, pretentious, sparky little man with lots to say about everything and very judgemental.
"I thought that music should always move forward and be made by young people because old people were boring. So, in principle, I would have been horrified but I'd like to think if I'd listened to the last two albums English Electric and The Punishment Of Luxury he'd have gone 'oh, wow, that's great, carry on'."
"I think I'd have said 'impossible'," admits Paul. "In those really early days even our friends thought we were shit! That's why we were a duo because no one else would play with us!"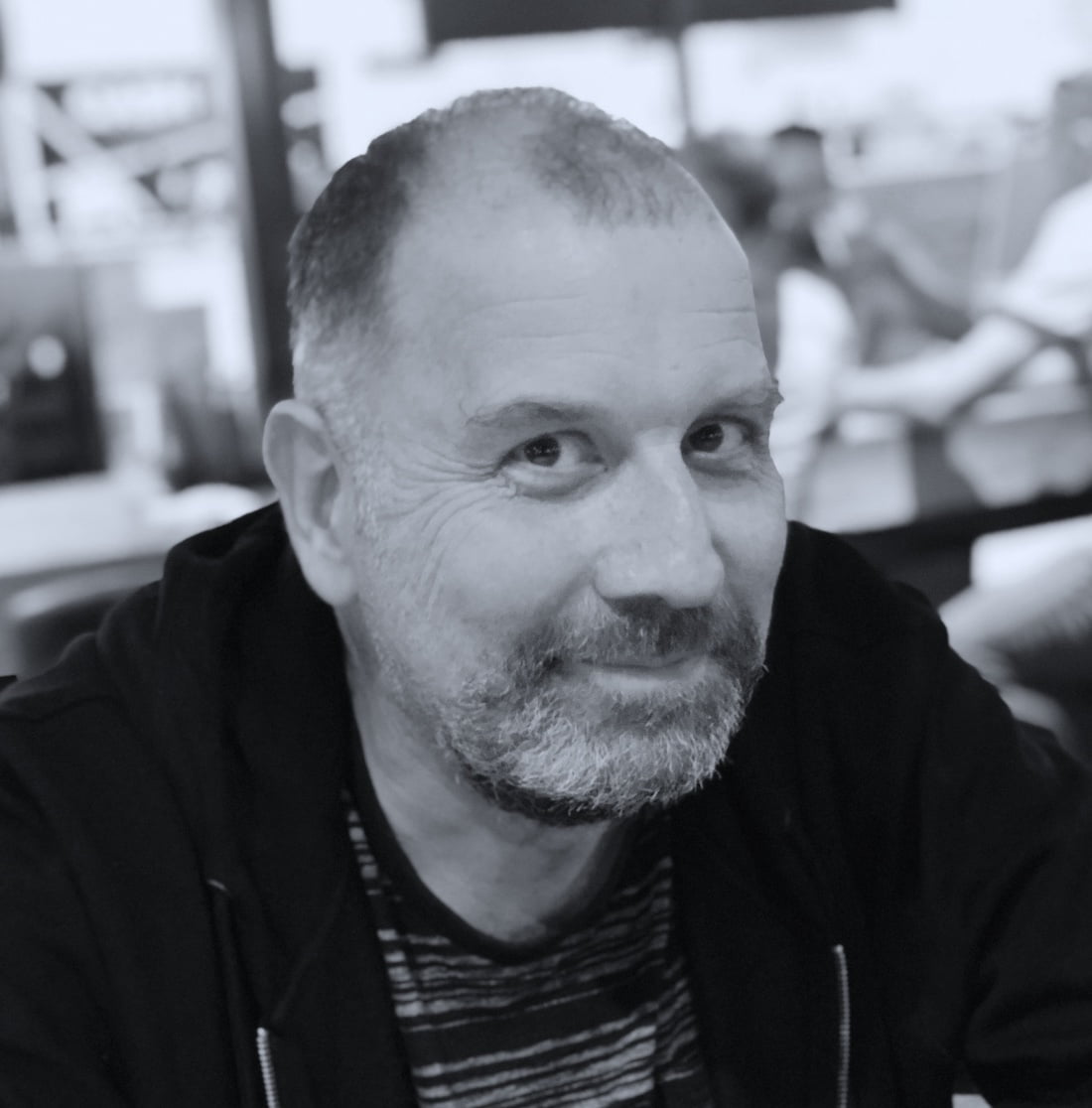 Andy Jones
Andy Jones has been writing for music production magazines and websites for almost as long as the synthesiser has been around. Which is just as well as that is his specialist subject and he loves everything electronic: from 70s Berlin school to 90s old skool, taking in the complete 80s along the way.