Sheena Easton interview: "I had a part in picking the hits. But I'm also guilty of picking the ones that were rubbish!"
By Classic Pop | March 11, 2023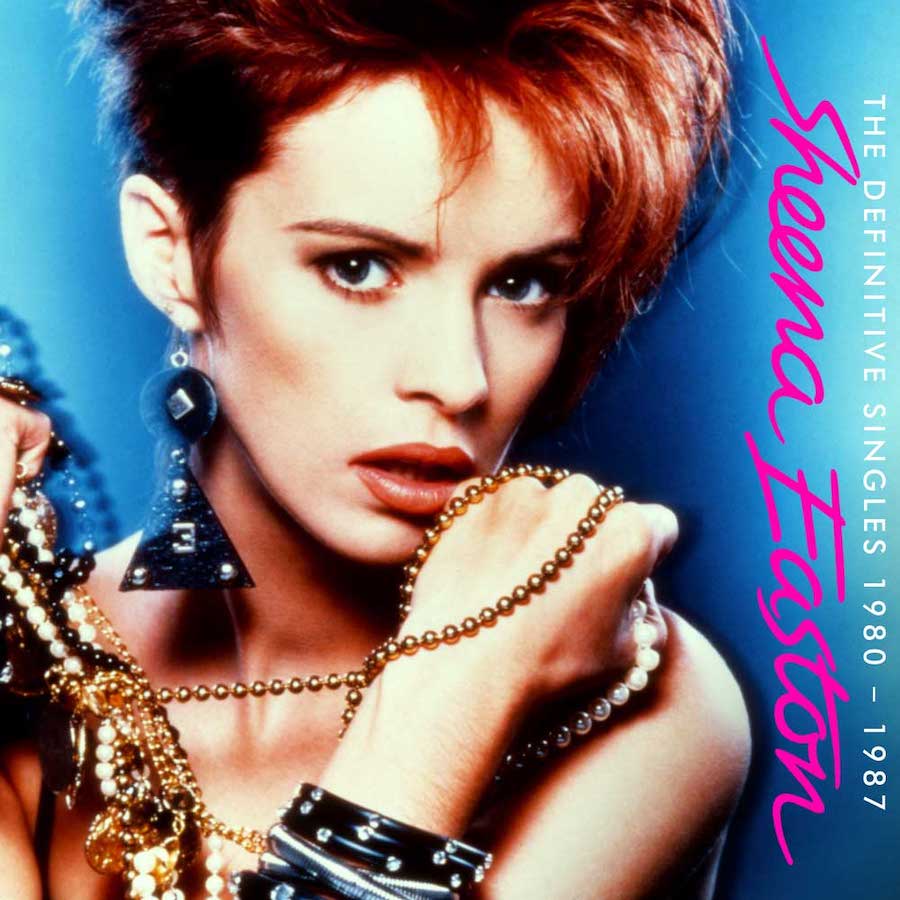 Sheena Easton may have invented the concept of the reality TV pop star, but how many of them went on to work with legends like Prince and Nile Rodgers? In 2016, Simon Button met the Scots singer who rocked the spandex look better than anyone…
She's the girl from a small Scottish town who, just a couple of months shy of her 22nd birthday, became only the third ever UK female to top the American charts. But for Sheena Easton, joining Petula Clark and Lulu in the record books was all a bit of a blur.
"I honestly don't recall what it felt like," the singer says of reaching pole position in the Billboard Hot 100 with Morning Train (retitled from 9 To 5 to avoid any confusion with the Dolly Parton song) in early 1981.
"There was so much going on, with so much promotion to do, that I didn't have time to really take it all in."
For Sheena, who found fame via the Esther Rantzen-produced TV show The Big Time the previous year, 9 To 5 was the gift that kept on giving.
A No. 3 UK smash after the show aired, it went on to top the charts in Australia, Canada and New Zealand and also made the Top 10 in Belgium, Ireland and Switzerland.
Far from being a one-hit wonder, she'd go on to have 14 Top 40 singles in the States and sell more than 20 million records, notching up two Grammy wins from six nominations.
Her chart career in the UK was less illustrious, probably because she upped sticks for America as soon as she hit big over there, but her return to these shores to star as over-the-hill diva Dorothy Brock in a splashy revival of the musical 42nd Street has been generating lots of buzz – proving that the wee Scots lass (she's 5ft 1ins tall) is far from forgotten.
When we meet in a London rehearsal space where Sheena is prepping for her West End debut, she's certainly not over the hill herself.
At 57, she's looking fabulous (the title of her last album back in 2000), mention of which elicits an "Oh, please!" that sounds exactly like the one she did on her Prince duet U Got The Look.
Funny and honest, there's nothing she won't talk about – be it rumours she's a property millionaire (not true), her four failed marriages (which she puts down to terrible taste in men), speculation that she and Prince were more than just studio buddies (they weren't), even her weird Scottish-American hybrid accent.
"It's so messed up," she laughs, "but that's what comes from living over there for so long."
It's the career we're most interested to talk about, though, and it's interesting to hear Easton say that – despite a killer voice she's been keeping supple through her Vegas shows and concert appearances since she stopped recording 17 years ago – there's no way she'd want to be a pop ingénue now.
"There's so much that's different. I don't think there's as much of an investment in new artists," says the woman who was nurtured by EMI and showcased on a national TV show long before the advent of YouTube and social media.
"You're expected to come out of the box with a hit and keep going – and there's so much self-promotion you have to do."
It's been forgotten, perhaps, that Sheena Easton didn't have a hit straight out of the box. Her debut single Modern Girl came out in February 1980 and only made it to No. 56 – but then her episode of The Big Time aired, the song was re-released and it charted at No. 8 at the same time as 9 To 5 was peaking at No. 3.
That, amazingly, made her the first UK female since Ruby Murray to have more than one song in the Top 10 at the same time.
Like Belfast-born Murray, Sheena came from a working-class background. The youngest of six children, the steel mill worker's daughter was born Sheena Shirley Orr in Bellshill, a small town 10 miles outside Glasgow that's also brought us alt-rockers The Soup Dragons and Teenage Fanclub.
She was singing from the age of five and had done school productions and the like but hadn't considered a career in music until she heard Barbra Streisand singing over the opening credits of The Way We Were when it played at the local cinema in 1972.
"Streisand's voice came on, so loud and powerful," she remembers, "and that's when I realised I wanted to be that person and make someone else sitting in an audience somewhere feel like that. That was when I first thought 'I want to do this on a large scale'."
After leaving school she attended the Royal Scottish Academy Of Music And Drama in Glasgow, where she trained as a speech and drama teacher while honing her vocal chops on the local club scene in a band named Something Else. In 1979, aged just 19, she wed singer Sandi Easton.
The first of her four unions only lasted eight months, by which time Sheena – who decided to keep her married name – was doing The Big Time.
The BBC show was a mix of documentary and reality TV as it charted the hopes and dreams of everyone from a teacher training to be a wrestler to a curate refashioning himself as a Daily Mail cartoonist.
Sheena Easton was the show's break-out star. In a July 1980 episode she was shown auditioning for a record contract with advice from the likes of Lulu and Dusty Springfield, landing said contract with EMI and releasing her first single Modern Girl.
According to the singer now, that record contract was a fait accompli. Researchers had been looking for candidates for the Rantzen show and honed in on the academy in Scotland as a possible source. Someone recommended Easton, who was invited to audition and said 'Yes'.
"I just knew I wanted to take my singing further and if they'd said 'Somebody wants to audition you to sing for a wedding' then I'd have been 'Fine'. I just went along because it was another chance to sing for somebody, not because I realised where it might lead me."
She was told they were going to take six girls to EMI, with the prospect of the best one making a single. But then Sheena got a call saying "We've decided we're not taking six, we're just taking you" and was informed that EMI wanted to sign her as a recording artist with a seven-album deal.
The label paired her with Christopher Neil, a former actor (he'd done Jesus Christ Superstar on stage and was in Rock Follies and a couple of those 70s Adventures Of… sex comedies) who had turned to songwriting and producing.
He'd already had hits with Paul Nicholas (Grandma's Party), Marshall Hain (Dancing In The City) and Dollar (I Wanna Hold Your Hand) and would go on to work with Shakin' Stevens, Mike + The Mechanics, Celine Dion, Cher, A-ha and others.
Neil produced Sheena's first three albums and Easton felt the choice was a smart move on EMI's part. "They didn't just go 'Right, go sing Over The Rainbow or some other cover', they brought in this top producer for me to work with."
A singer but not a songwriter, she nonetheless had some input into her material; Neil would give her tape after tape of songs to listen to and she'd pick the ones she liked.
"It was about trusting Chris, who had great taste and who knew what would work for my voice, to bring me a choice of songs. So I had a little bit of a part in picking the hits." She smiles. "But then I'm also guilty of picking the ones that were rubbish!"
Her image was very 80s: permed hair, lots of make-up, a jumpsuit or two, and plenty of spandex.
"The spandex was all me," Sheena confesses. "You talk about a young kid coming from a college environment with literally no money, then suddenly I was thrust into the limelight where people expected me to dress fancy – and that was my idea of fancy."
She recalls making the 9 To 5 video when MTV was still in its infancy. "I had a jumpsuit on, with a really bad perm, my own make-up, no stylist anything because the videos weren't sophisticated back then."
When the song became a smash, the schedule went into overdrive; "I had my life mapped out for me for the next 18 months. You've got the Australian record company calling, Germany, Switzerland, France and, of course, the States – which is so huge it can take you a whole month to get around only a third of it."
Moving to America wasn't a calculated move – it was more down to the fact that Sheena was sick of living in hotels, so she bought a home to use as a base.
It meant she was there to collect her first Grammy for 1982's Best New Artist (the second would come three years later for the rather more niche Best Mexican-American Performance for a duet with Latino superstar Luis Miguel) and to celebrate a No.4 Billboard placing for For Your Eyes Only.
Penned by Bill Conti and Mick Leeson and produced by Christopher Neil, For Your Eyes Only is arguably one of the best-ever Bond themes (from arguably one of the not-so-great Bond movies) but Easton is modest about it. A big Shirley Bassey fan, she declares:
"I don't think you can top Diamonds Are Forever." But she thinks her 007 song is "pretty good" and credits Neil for the sonar sounds that give it an underwater feel, saying: "I think the atmosphere he created is what really brought the magic to it."
Sheena Easton made history as the only singer of a Bond song to appear in the opening credits, then had a yo-yo time on the charts (You Could Have Been With Me was a Top 20 hit in America but a flop here, while Machinery didn't do much on either side of the pond, though Norway loved it) before a duet with Kenny Rogers on a 1983 rejig of Bob Seger's We've Got Tonight put her back in the US Top 10.
The following year saw the start of her most electric pairing when Prince composed the now-legendary Sugar Walls under the name Alexander Nevermind.
The collaboration came about because they were both recording in nearby studios and sharing the same husband-and-wife sound engineer team.
Prince had seen Sheena on Johnny Carson's Tonight show a couple of nights before. "Apparently, he got an idea to write this song for me. He sent over a demo and said if I liked it I should call him up and record it."
With its highly suggestive lyrics, Sugar Walls was the first of several hook-ups between the pair, the most famous, of course, being 1987's U Got The Look. Prince had already recorded the song when he invited Easton to come into the studio and do a few backing vocals.
"But I was out of synch, trying to catch up with it, and he went 'Ooh, I like that' and turned it into a duet on the spot."
There have been other collaborations Sheena wasn't so happy with, like the 1985 Do You album she made with Nile Rodgers. The dance-pop LP only reached No. 40 in America and didn't chart at all over here.
"Looking back, it was a huge mistake," she sighs. "I think as artists we just didn't gel, and it's the album I'm most disappointed by."
The Lover In Me, produced in 1988 by the likes of L.A. Reid and Babyface with Prince donating a couple of tracks under the alias Joey Coco, was a happier experience.
A track from the album, Follow My Rainbow, was featured on Miami Vice when Sheena played a singer whom Don Johnson's Sonny Crockett was assigned to protect and went on to marry at the end of her five-episode arc.
There were a couple more US albums, a few that only came out in Japan (where she's always had a huge following), then the Fabulous disco covers collection marked the end of Sheena Easton's recording career to date – though the singer insists that was predominantly her choice.
In the early-90s she'd already begun to ease herself off the album-promotion-tour treadmill, opting instead to do Man Of La Mancha and Grease on Broadway, then moving to Vegas with her two adopted children.
Asked if she has any plans to make another record, Sheena shakes her head.
"I don't consider myself a recording artist at this point and I'm concentrating on 42nd Street. It's such an iconic show and just to be a part of it is something I couldn't turn down. I want to give it my all."
Having kept busy over the past 17 years doing symphonic concerts and hits-packed shows – mostly in the States, with the occasional foray to Australia and Japan – she's not ruling out performing for UK fans again in the future.
"But not until the musical is over. There's no way I'm doing eight shows a week, then doing gigs on my day off." Sheena smiles. "I'm not a young kid anymore."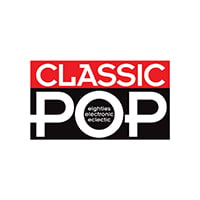 Classic Pop
Classic Pop magazine is the ultimate celebration of great pop and chart music across the decades with in-depth interviews with top artists, features, news and reviews. From pop to indie and new wave to electronic music – it's all here...