Album Insight: Madonna – Hard Candy
By Steve O'Brien | September 20, 2023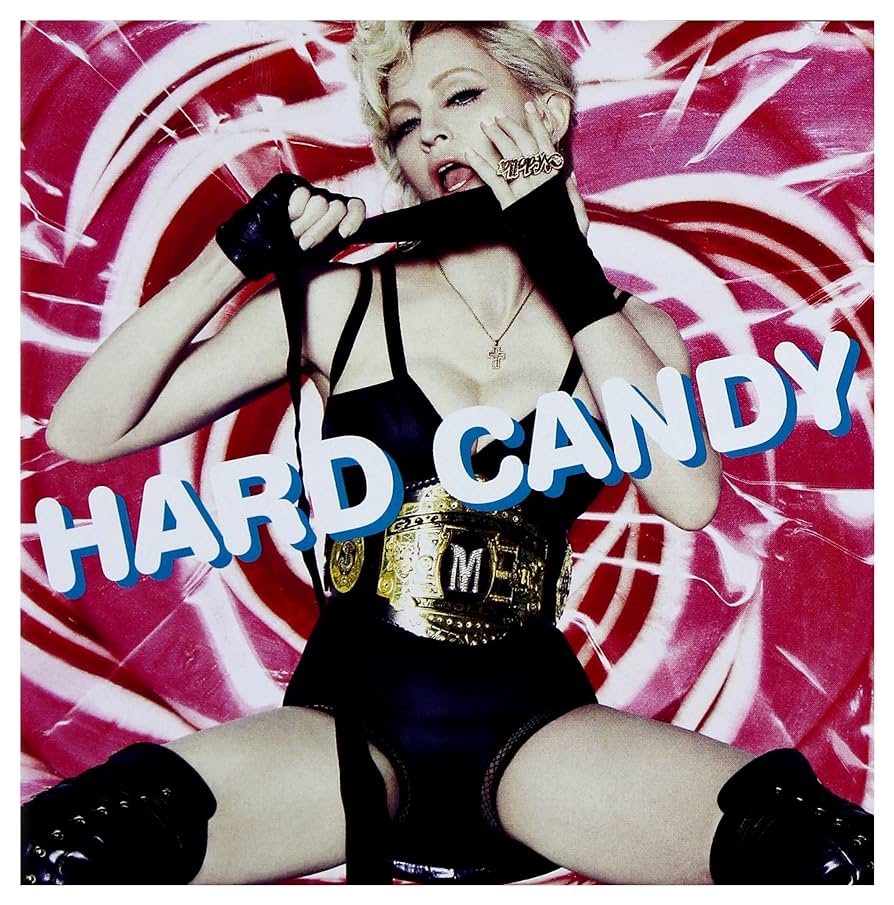 After the commercial and critical hit of her previous LP and with fresh horizons in view, Madonna's final album with Warners, Hard Candy, fell short of expectations – even if it topped the charts on both sides of the Atlantic…
Hard Candy, for Madonna, marked the end of an era, as it would be her final album with Warners, the label she'd been with since her very first long-player in 1983.
Sadly, the album would struggle to match the creative highs of either of those early LPs or her previous release, the critically adored Confessions On A Dance Floor.
Despite the gushing reviews Madonna had received for her disco-leaning tenth album, there's a sense of desperation about Hard Candy.
The sheer amount of collaborations on it suggest an artist all too willing to bandwagon jump, seemingly hoping that some of her fellow artists' cool rubs off on her.
But this is Madonna we're talking about. As Confessions… showed, she doesn't need a multitude of modish hook-ups to sound relevant.
Before this, she was always ahead of the curve and, though she chose her producers and songwriters well, there was always a feeling she was the one in control.
With Hard Candy, it felt like, for the first time, she was ceding that authority to others.
Of the 12 songs on Madonna's 11th album, Pharrell Williams co-penned seven (one alongside Kanye West) and Timbaland and Justin Timberlake five.
And it's Timberlake's work that clearly had the biggest effect on Hard Candy. Madonna admitted at the time that she'd been listening to the singer's 2006 album FutureSex/LoveSounds "obsessively".
"I don't like to repeat myself," she told MTV, "and I was sitting around thinking, 'What music do I love right now?' And it was actually FutureSex/LoveSounds."
With FutureSex/LoveSounds the primary influence, it's not a surprise that Hard Candy leans harder into R&B than dance, and is more about grooves than melodies.
4 Minutes was the album's opening lead single, credited on its sleeve as by "Madonna and Justin" and is a cracking song, even if Timberlake's repeated shouts of "Mad-DON-nuh!" makes it seem as if she's the featured artist.
It's the second track on the album, which kicks off with Candy Shop, a slinky, sexy Neptunes-produced number with enough double entendres to shame even Mollie Sugden ("Got the magic stick, I'm the love doctor/ Have your friends teasing you 'bout how sprung I gotcha/ Wanna show me how you work it baby, no problem/ Get on top then get to bouncing round like a lowrider").
Only slightly more subtle is Give It 2 Me, a thumping party anthem that would have fitted easily onto any Madonna album, a self-manifesto that seems to sum up everything about the Material Girl (Give me the bass line and I'll shake it/ Give me a record and I'll break it/ There's no beginning and no ending/ Give me a chance to go and I'll take it"). It would become the album's second single and peak at No.7 in the UK.
Third 45 Miles Away, co-written and co-produced with Justin Timberlake, Timbaland and Nate 'Danja' Hills, is more melancholic, a dance ballad with echoes of the Madonna's late-80s output.
It's hard not to listen to this one ("You always have the biggest heart when we're 6,000 miles apart") and not refer to her marriage to Guy Ritchie.
She had married the Lock, Stock & Two Smoking Barrels director in 2000, and divorced in 2008, the year Hard Candy came out.
"Miles Away is a song most people who work can relate to," Madonna told The Daily Telegraph. "If part of your work is travelling, and the person you are with also works and travels, you find yourself separated a lot and it can be very frustrating, I'm American and he is British, and I have to come to America all the time.
"Especially at the beginning of our relationship, that long-distance thing was very frustrating. I also think it's easier for people to say things from a distance; it's safer. In Miles Away I'm tapping into the global consciousness of people who have intimacy problems."
As usual with Madonna, the singles were faultless, three discs that wouldn't have shamed any Best Of compilation. But the general thrust of Hard Candy feels a little second-hand, its sonic debt to FutureSex/LoveSounds sometimes
too obvious.
Reviews were mixed. Alexis Petridis from The Guardian wrote that "Hard Candy is a let-down after 2005's triumphant Confessions On A Dance Floor.
Still, your disappointment is tempered by the certainty that there'll be another Madonna album along in a bit, and it would be a foolish man who wrote off her chances of scaling the heights again."
AllMusic's Stephen Thomas Erlewine felt that: "There's a palpable sense of disinterest, as if she just handed the reins over to Pharrell and Timberlake, trusting them to polish up this piece of stale candy. Maybe she's not into the music, maybe she's just running out this last album for Warner before she moves onto the greener pastures of Live Nation – either way, Hard Candy is a rare thing: a lifeless Madonna album."
Others felt the collaborations had invigorated Madonna's songwriting, with Caryn Ganz from Rolling Stone enthusing that Hard Candy is the work of "a songwriting team of American chart royalty".
Still, the album would peak at No.1 in both the US and UK, while Madonna embarked on the Sticky & Sweet Tour, a series of concerts that would become the highest-grossing concert tour ever by a female artist.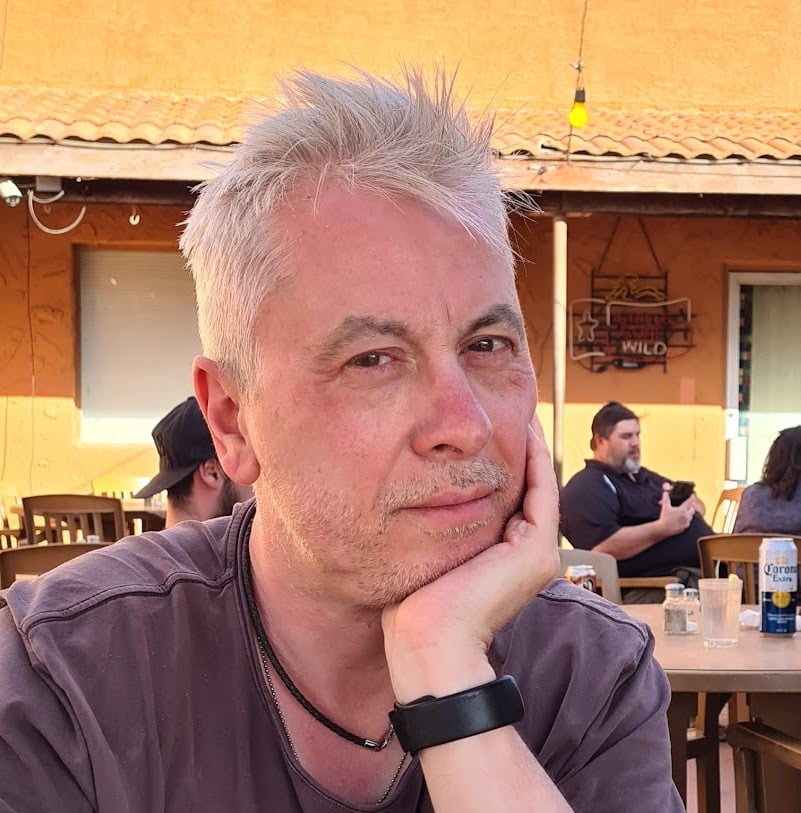 Steve O'Brien
Steve O'Brien is a writer who specialises in music, film and TV. He has written for magazines and websites such as SFX, The Guardian, Radio Times, Esquire, The New Statesman, Digital Spy, Empire, Yours Retro, The New Statesman and MusicRadar. He's written books about Doctor Who and Buffy The Vampire Slayer and has even featured on a BBC4 documentary about Bergerac. Apart from his work on Classic Pop, he also edits CP's sister magazine, Vintage Rock Presents.

www.steveobrienwriter.com