Classic Album – Madonna: Confessions On A Dance Floor
By Ian Wade | September 22, 2023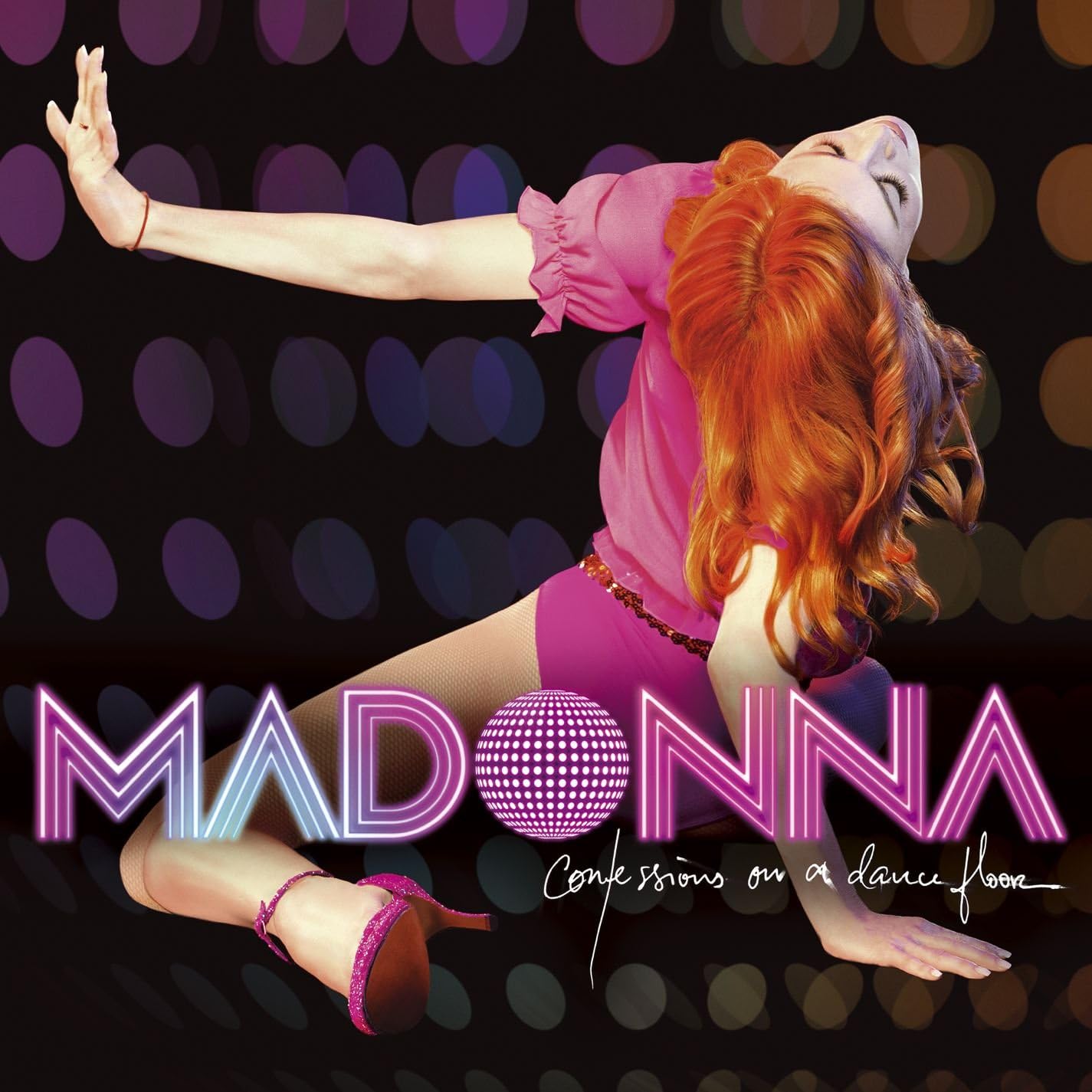 We take a look back at Madonna's 10th album, the 2005 classic, Confessions On A Dance Floor
"ABBA on drugs". That, supposedly, was Madonna's brief for what would become album number ten.
Her partner in crime, Stuart Price, ran with it literally on lead single Hung Up – a triumphant return to the top of the charts worldwide that cemented her position as Queen Of Pop (as if it really needed cementing by this point, let's be honest).
With its ingenious lifting of Gimme! Gimme! Gimme!'s classic hook, beefed up with contemporary club beats and Madonna's infectious top line, it's a match made in heaven: two genuine pop heavyweights, brought together by a rising star producer whose own credentials were also nothing to be scoffed at.
Needless to say, Hung Up owned the airwaves, and the album it ushered in, Confessions On A Dance Floor, proved equally all-conquering.
It dominated pole position in a record-breaking 40 countries – an astonishing feat that remains unbroken to this day.
Her best and most consistent offering since 1998's Ray Of Light, it blasted away any notions of 'heritage act', proving Madge's ongoing currency.
Never mind keeping up with the kids, Madonna's masterclass in execution had the next generation scrabbling to keep pace.
By design, Confessions… is a no-frills, unfussy collection of feel-good club bangers destined for the dancefloor. Most of all, though, it sounds like an artist having fun and this relentless energy rubs off on the listener. This is the key to its phenomenal success.
Unlike her recent offerings up to that point, Confessions… eschews the profound artistic statements, preferring (mostly) to let the music do the talking.
At no point does it attempt to reinvent the wheel; it simply replaces the wheel with a glistening mirrorball, sets the tempo to 120bpm and boogies until the lights come up.
The perennial queen of reinvention, Madge remains adamant never to repeat herself. Each new record is a reaction against the last, and this was very much the case with Confessions On A Dance Floor.
Its predecessor, 2003's American Life, was an abrasive, political diatribe on the state of the nation, set to an electroclash/folktronica soundscape.
Born in the post-911 landscape, it was intentionally confrontational, to an extent weighed down by its own sense of importance and overly fussy production.
But one thing we've all since learned from lockdown is that when the world is crumbling around you, sales of chocolate bars soar ten-fold.
In other words, we don't always need reminding of the doom and gloom; sometimes you just need to bring a little joy into your life.
While you can hardly call a multi-million selling, Grammy-nominated worldwide No.1 album a flop (a Madonna misfire still causes an avalanche), the message of American Life didn't quite resonate with the mood of the time in the way she might have expected.
In stark contrast, Confessions… is an upbeat and uplifting breath of fresh air, a notably lighter and more care-free collection, more concerned with making you dance than making you think.
This shift is apparent in how Madonna self-censors herself on I Love New York proclaiming "You can eff off!" – in comparison to the uncensored and repeated "Fuck it!" that opens American Life.
This is indicative of the distinct softening image from the stark, black-and-white Che Guevara-imitating militant cover of American Life and the soft, warm glitzy, feminine fuchsia pink hues of Confessions….
During the production of her 2005 documentary, I'm Going To Tell You A Secret, Madonna was simultaneously working on material for two mooted musical theatre projects, one written by Luc Besson.
While these projects were ultimately scrapped, some of the more upbeat, disco-flavoured tracks produced by Stuart Price provided a new direction of travel, and became the genesis of her next studio record.
She had already tentatively begun work on an album with her long-time collaborator and protégé, Mirwais, before calling a halt in favour of the carefree club sound cultivated by Price.
Madonna first worked with Price when he played keys on the Drowned World tour in 2001, gradually going on to become her musical director on later tours and co-writing X-Static Process on American Life.
Most unusually in today's music business (where large songwriting ensembles and production teams are commonplace), most of the tracks on the record were written, engineered and produced almost entirely by Price and Madonna, holed up together in his makeshift bedroom studio.
The duo settled into a productive workflow, bouncing ideas off each other organically. Price would stay up all night working on a track, and then Madge would come over the next day to listen, taking the bones back to work on melody lines and lyrics.
This narrow focus between the two artists – beat-maker and frontwoman – serves to make the record feel very cohesive, and not the hotch-potch of disparate styles strung together by various big-name producers, so often the way with the big popstars (ahem, Madame X and MDNA).
Price discussed his approach with music tech magazine, Sound On Sound, as very much one of a "bedroom studio mentality": "If the doorbell rings, then the doorbell's on the recording."
In his view, more important than selecting the right mic or chasing studio perfection, is capturing the spontaneity or excitement in the performance. Nothing else matters if the track itself doesn't hold up, as Price suggested: "It's really important to know that without the song or the hook, you don't have something good.
"And learn to work quicker and quicker. It's the old adage: work cheap and work fast. Because there's a bigger chance that you'll come across something good."
Drawing on Price's DJ-ing background, the album is beautifully sequenced with each track seamlessly flowing into the next, like one long DJ set (this sequence is also cheekily encapsulated in song titles, with Jump followed immediately by How High).
While taking some cues from 70s disco and 80s club pop, it never feels like a throwback or knowingly retro. On the contrary, it's a thoroughly modern record rooted in 2005.
Price was already no stranger to the charts and clubs himself, as an in-demand remixer for many other acts, having injected some pop dance and fun into indie acts including The Killers (notably on Human) and Keane.
The album's strict club aesthetic is consistent and sharply focused throughout, making Confessions… one of the most cohesive and coherent collections of her career.
That said – dare we nitpick – there are some foibles from sticking so rigidly to the tried-and-tested recipe. No one can deny Madonna and Price served up a solid set of four-to-the-floor bangers.
Though while the formulaic sound means there's less chance of a misfire, equally there's also less chance of inadvertently stumbling upon random magic.
It's feel-good fun, but sonically, it's one of Madonna's most reserved, conservative and safe records. Beyond the four massive hit singles and some other choice cuts, Confessions… does feel rather padded out in the middle third.
On occasion, the top lines just aren't weighty enough to elevate it above all the other Balearic dance, as if Madonna's vocal is simply following Price's groove (enhancing the whole with another layer), rather than leading from the front.
These moments aren't bad, they're just a bit anonymous, which is not a word you would normally use to describe Madonna.
Despite the vague promises of a confessional, the emotion never really taps in beyond a superficial level, while the couplets are very nursery rhyme-like (sample lyric: "Other cities make me mad/ Other cities make me sad.")
While that serves each track well enough, the lack of substance becomes more apparent when stacked up, back to back. As Madge acknowledges herself, she possesses a truly unique perspective on life under the lights.
Alas, if anyone was expecting any deep insight into Madonna's world, they're going to be a bit disappointed. The grand reveal is: "it's not easy being rich and famous".
When, in the final quarter, it dares to veer from the formula, the magic happens.
The first jolting shift in pace and sound is the Yemenite vocal performance on Isaac, transporting the listener out of the club and into the Holy Land, followed by more ethnic Eastern instrumentation and interesting vocal refrains on the following track, Push. It's a long wait, but the variation is welcomed.
Still, to bemoan the lack of emotional depth or sonic invention is to miss what this record is about. Confessions… is all about the feet, the feel, the moves, the pulsating rhythms and the clubs. The hits hit big.
To have one of the biggest smashes of her career almost 25 years in is an incredible achievement in itself.
As well as its phenomenal unbroken chart record, Confessions… scooped both a Grammy and a Brit, and produced the highest-grossing tour for a female artist up to that point. She hasn't bettered it with a studio album since.
One of Madge's greatest talents (and this is a compliment, not a slur) is to 'sniff what sells', as Lord Sugar might put it.
It doesn't always work, but throughout her career, Madonna has shown a canny talent for tapping into the moment, and Confessions… does this masterfully.
Growing old gracefully has never been on the agenda, and why should it? On Confessions…, Madonna returned revitalised: comfortable in referencing her past, while always looking ahead to chase the next thrill.
Madonna: Confessions On A Dance Floor – the songs
Hung Up
Reaching No.1 in 41 countries, Hung Up is the consummate soundbite, boasting the instant familiarity of a well-known classic, refashioned into Madonna's world. That it's only one of a handle of times ABBA have cleared a sample speaks wonders. But where did she get that "Don't cry for me" lyric from? In fact, throughout the record, Madge borrows lines from her earlier cuts – clearly at ease playfully acknowledging her trajectory through pop. Phrases like 'instant classic' get bandied about too much, but really there's no description
that's more fitting.
Get Together
One critic referred to this floor-thumper as "empty pop hedonism", and – just to be clear – that was intended as a compliment to its throbbing pulsating sound and euphoric energy. Co-written with successful Swedish songwriting team, Anders Bagge and Peer Åström, it was selected for release after being one of the most downloaded tracks on the record. In reality, it was the worst performing single, failing to make the Billboard Top 100 – it nonetheless hit No.1 in Hungary and Spain, and the Billboard dance charts.
Sorry
Hung Up was the headline-stealer, but Sorry was a colossal worldwide hit in its own right, reaching the top spot in the UK, among other territories. Opening with Madonna saying sorry in various languages, the lyrics chastise a lover who is feebly begging for forgiveness. It's an absolute banger with a hard house beat, throbbing synths and insanely catchy top line.
Future Lovers
One of only a couple of tracks produced with her regular collaborator, Mirwais. It opens with a rhythmic, pulsating arpeggiated synth, as Madonna softly-spoken whispers to the listener, before a high Europop hook comes in with warped, pitch shifted vocals, that return throughout, sounding increasingly deranged. It wouldn't sound out of place on the Tron soundtrack, with its brooding 80s-inflected synthwave sound and retro-future saw synths. Future Lovers is wonderfully euphoric, like coming up from a trip. An early high, in all senses of the world.
I Love New York
Madonna's love letter to New York City, complete with police sirens and a Strokes-esque garage band guitar line (presumably played by band regular, Monte Pittman). Its delivery is knowingly bratty, rhyming 'York' with 'dork' and, rather than highlighting the Big Apple's positives, focusing on what makes every other city rubbish in comparison (Los Angeles, London and Paris all get a severe beating). Presumably, then, Madonna doesn't expect a rapturous reception to I Love New York in all those locations on her world tour.
Let It Will Be
What do you mean that song title is already taken? Whatever. Over a synthesized string section, Madonna dangles the carrot of a major revelation with her tantalising opening line: "Now I can tell you about success, about fame". Interest is piqued, we're listening… "Just let it be, won't you let it be?" Wow. Major revelation there. What could have been an album highlight is let down by a slightly lazy vocal, the first sign of quality dipping.
Forbidden Love
This track has a nonchalant Gallic air to it, with its breezy synthwave pad sounds and cool vocoder recalling Air's Moon Safari or Daft Punk's blissed-out moments, the morning after the night before. It's perfectly serviceable, though has you reaching for your battered copy of Homework or Discovery to sample the real thing.
Jump
Another huge single, propelled forward on another athletic work-out from Price. "Are you ready to jump?" Madonna enquires. Yes we are! In this track, the simple message works effectively – one of empowerment, there's a feeling of diving in and seizing the moment. It was co-written by Madonna's brother-in-law, the critically-acclaimed artist Joe Henry, who she has collaborated with several times before and since.
How High
Another vocoder/auto-tuned vocal sound in the intro, this time with a Europop feel. How High is another track that professes to provide insight into Madonna's life, but the lyric lacks the depth of insight to pull it off. "Does any of this really matter?" is the ultimate conclusion. Some interesting sonics from Swedish production team Bloodshy & Avant, and Price, including stabbing processed strings, that perhaps could've been put to better use with a more universal and less self-indulgent lyric.
Isaac
Built around a sample of a Yemenite vocal refrain, it courted controversy at the time due to erroneous suggestions of blasphemy towards a 16th century Kabbalah scholar, Isaac Luria. In fact, the 'Isaac' of the title does not reference said scholar, but rather Madonna's close friend, Yitzhak Sinwani, who performs the characteristic vocal here. Ten tracks into the album, this is the first time that something genuinely unexpected arrives to challenge the expectations, and it's a welcome sonic shift.
Push
Another sonic departure for the album – still essentially an all-out electro dance track at its heart, but characterised by a comparatively syncopated beat, apparently performed on an Indian tabla drum, rather than the now customary four-to-the-floor club rhythm. A shimmering synth is sprinkled like fairy dust over the top. Vocally, Madonna is more adventurous here too, with a rhythmic R&B percussive verse about someone pushing her to do better, making way into a melodic chorus with some pulsing strings. One of the finest non-singles on the record.
Like It Or Not
Opening with arpeggiated guitars, there's a sleazy glam-rock shuffle pulsing through Like It Or Not that injects the track with swagger, reminiscent of Goldfrapp during their Black Cherry electro makeover. Madonna goes heavy on the biblical and historic references, comparing her life to those of Cleopatra and Mata Hari, noting that you "Can't have the femme without the fatale". It's a fairly subdued end to the album, the comedown after a heavy night on the tiles.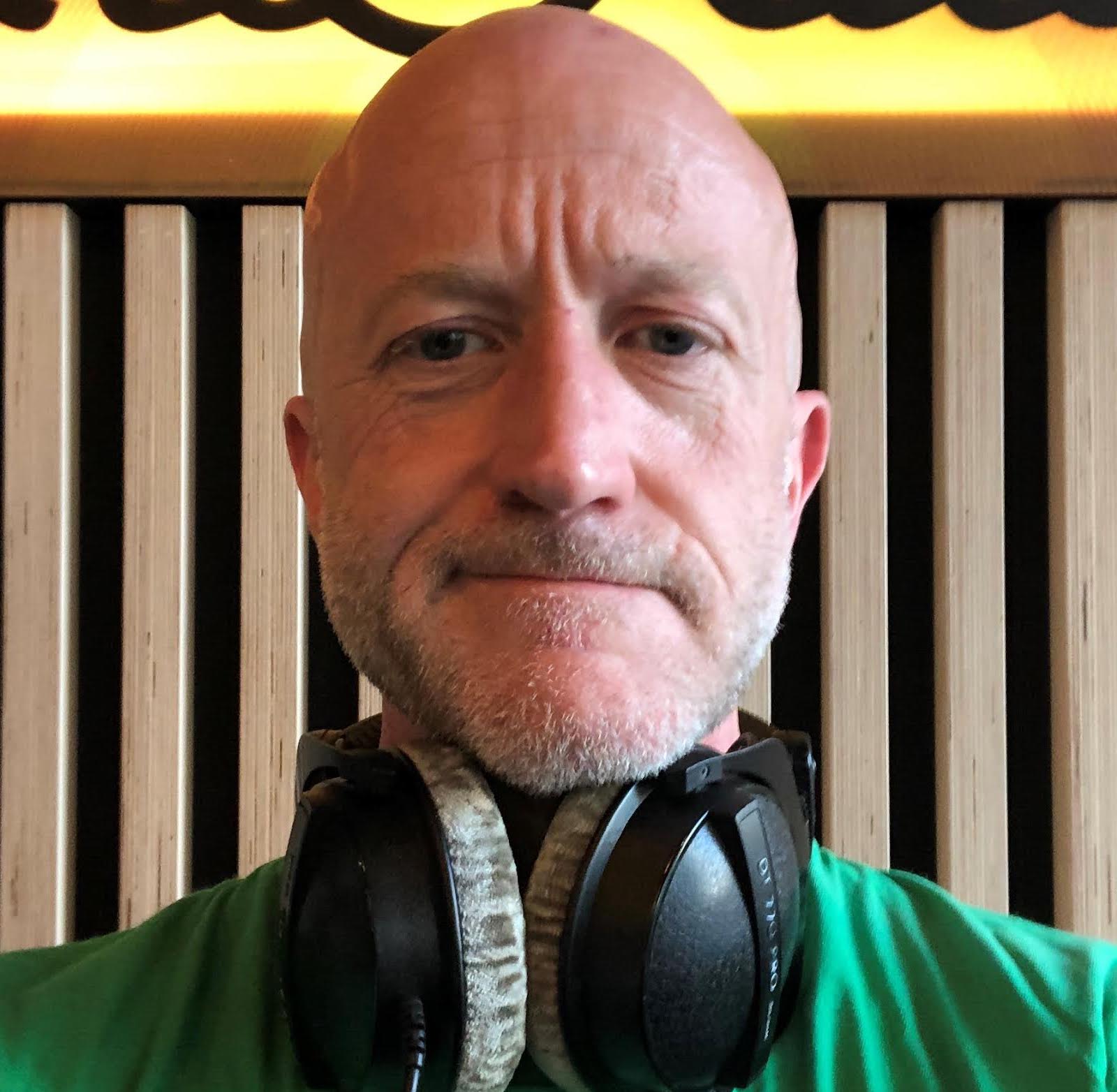 Ian Wade
Ian Wade is a freelance writer and sub editor who has written for a variety of Classic Pop specials, Quietus, MusicOMH, Official Charts and Guardian, as well as doing time for Smash Hits and The Face many years ago. He's also DJed at Spiritland, BFLF and Soho Radio, and is currently writing a book about 1984.