Top 40 greatest Madonna songs
By Rik Flynn | September 25, 2023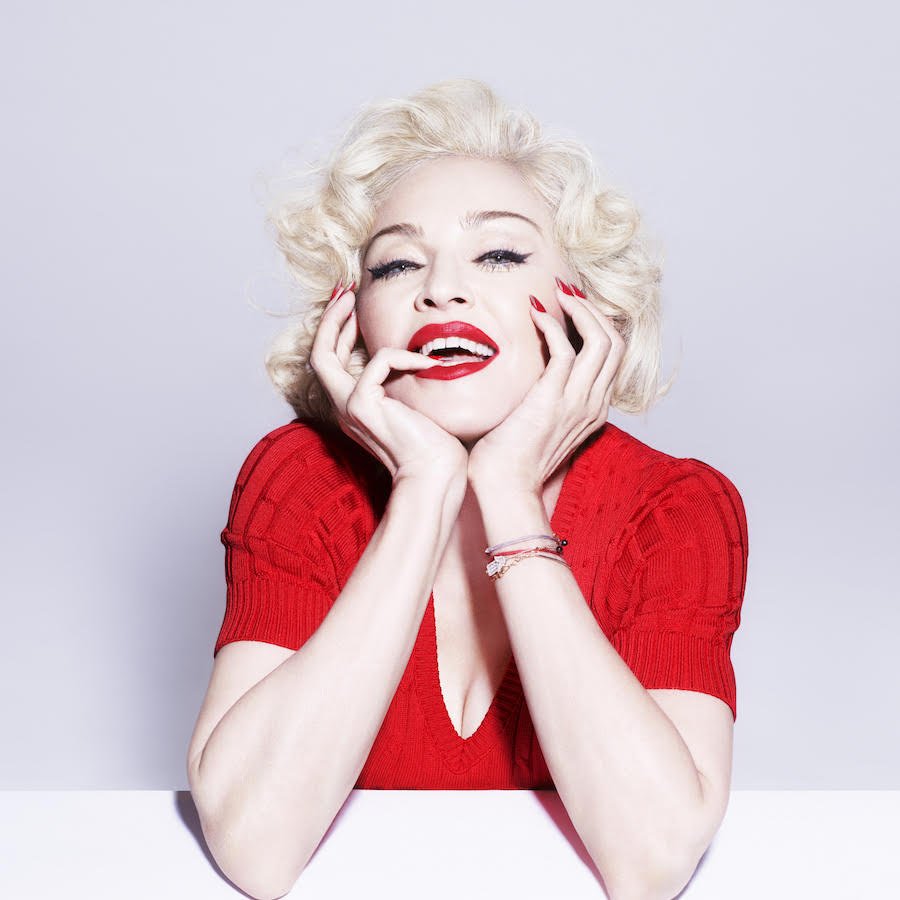 Classic Pop and a team of Madonna devotees review the Queen of Pop's back catalogue to decide on her all-time greatest tracks
Madonna's desire to endlessly shapeshift, to fully embrace theatre in tandem with music, to shock for change, and to unashamedly show us all that it's ok to desire, is encapsulated in four decades of peerless music.
Whether cast as the thrift shop New York hipster, Marilyn-aping coquette, honey-blonde hippy, salacious dominatrix, beret-wearing subversive or as the all-encapsulating Madame X, she's shown herself to be as at home living it up as she is baring all to deliver the most compassionate of ballads.
And through all of those many wardrobe changes – and beyond the vilification and snobbery that has been her constant travelling companion – Madonna is an artist in the purest sense, playing with gender and sexuality way before the wave of woke.
As she has told us many, many times in one way or other, it is her duty to shock, to provoke and to stir things up where others are too afraid to do so, especially when in conjunction with issues that demand the world's attention.
But fomenting debate via risqué aesthetics, provocative imagery and grand filmic statements is just a part of it – it's her music that takes the focus here.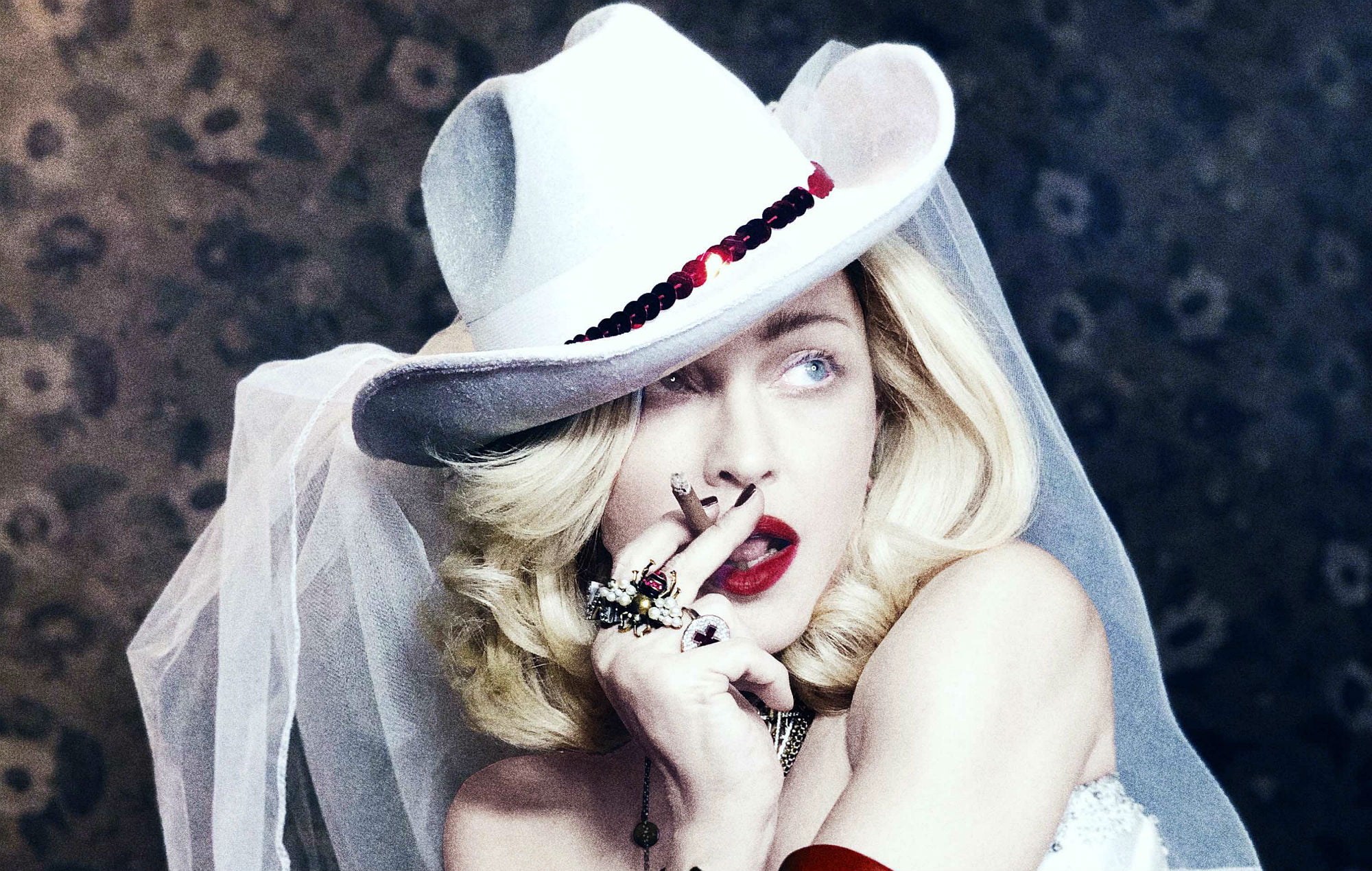 Much like her chameleonic personas, Madonna rarely repeats herself on record. She's led the pack when throwing open the creative gates for those that follow, shattering musical taboos as well as social ones.
Beyond her natural flair with a melody she is, as we know, unmatched when picking out the perfect collaborators. And there's been a hell of a lot of them over the years, be it Stephen Bray and 'Jellybean' Benitez back in 80s New York, or on to Nile Rodgers, Babyface, William Orbit, Pharrell Williams, and Stuart Price. Stopping to survey her achievements was never high on her priority list.
Instead it's always been about the forward motion. And just when you think she might slow down or fall behind, she takes us off guard. That Madonna is spoken about in eras rather than albums is perhaps most telling about how mammoth her cultural and musical influence has been.
As such, her 40-year career is without competition – from anyone. Audacious, exploratory and completely unparalleled, Madonna is most certainly still the Queen.
She's has been a constant companion in all of our lives and, as such, we all have our favourite moments. So, in order to give the task due diligence, we've polled just about every pop fan in our address book to work out a definite list of her finest musical moments.
And here are the results…
40 4 Minutes (2008)
Blessed with a golden touch at the time, helming hits for Justin Timberlake, Nelly Furtado, 50 Cent and Rihanna to name a few, and with his own US Top 5 album, producer Timbaland joined Madonna for this, her couldn't-be-more-00s-if-it-tried duet with man of the moment Justin Timberlake. And it's one hell of a tick-boom groove that the hip-hop behemoth forged to launch his client's Hard Candy album. While it's ever so firmly rooted in the lava lamp-loving decade from whence it came, as one YouTuber commented, it still utterly slaps in 2023. Beyond the cadillacs, snogging and Trousersnake's silky dance breaks in the video, environmental concerns lay at its heart and "having a sense of urgency," as Madonna told MTV, to save Planet Earth. A Billboard No.3 and a UK No.1.
39 Human Nature (1995)
With Erotica, the Girlie Show, the Sex book and all that sauce goading conservative America into a frenzy, Madonna flexed her muscles via this sarky single-finger salute to her critics. Beyond the show of power, the empowering final single from 1994's Bedtime Stories added an slick R&B flavour to her ample armoury. Written with producer Dave Hall, while not up to her usual chart-busting standard (it hovered at a lowly No.46 on the Billboard), it's worthy of a place here in part for its latex-loving f-you to the establishment – "Did I say something true? Oops I didn't know I couldn't talk about sex!" – in part because of its genius use of the loop from East Coast hip-hop outfit Main Source's 1994 track What You Need, and in part because, well, we Brits loved it, elevating it into the UK Top 10.
28 This Used To Be My Playground (1992
)
Conceived with Shep Pettibone and recorded mid-way through the sessions for Erotica, the shimmering, reflective theme for baseball film A League Of Their Own not only made for a moving backing over the end credits, augmented by a 30-piece orchestra, but provided a dreamy stop-gap to steady the ship before the racier horizons ahead. Even so, it seemed to have little to do with a film that Madonna saw as "cute" and even less to do with the steamy provocations of Erotica. In fact, for Madonna it seemed little more than a job: "They wanted me to write a song for the movie," she told The Guardian. "I can do that sort of thing real easy. I call it assignment writing." A job well done, then. Certified gold in the States, this made US No.1 and UK No.3.
37 La Isla Bonita (1987)
Madonna told MTV in 1994 that she was "Spanish in another life", and it was this breezy late-80s 45 that marked the first Madonna track that appropriated those Latino flavours she would regularly return to across her career. An ode to the "beauty and mystery of Latin American people", as she told the The New York Times in 1986 (suggestions it was inspired by the San Pedro of the lyrics, a town on the island of Ambergris Caye in Belize, seem unlikely as Madonna claimed not to know where the place was at the time), this holiday lament ended up on True Blue, but was – as an instrumental – originally offered to Michael Jackson by Patrick Leonard. When Jackson passed, Madonna took it on adding her melody and lyric. The single peaked at US No.4 and made the summit in the UK.
36 Papa Don't Preach (1986)
Another fearless narrative that cared little for taboos, Papa Don't Preach's protagonist, while "in trouble deep", was soon to become a mother with her young lover remaining by her side. Beyond its synth-pop hooks and pop-savvy lead line, it was Madonna flexing muscle in the face of society, albeit facing criticism for romanticising teenage pregnancy. Even so, she'd forced the conversation into the public arena with feminists, the Parents Music Resource Center, right-to-life organisations and the US broadsheets all joining the debate. This featured on the True Blue LP,
"a sensitive plea for compassion and understanding about a young girl who found herself at a crossroads in life and didn't know where to turn," said the L.A. Times.
35 Lucky Star (1983)
Selected to open Madonna's now classic self-titled debut album and penned as an earnest love letter to ex-beau NYC DJ Mark Kamins, this was first recorded with Reggie Lucas, before the unsatisfied singer took it to new suitor John 'Jellybean' Benitez for a rejuvenating rework, finally getting it over the line. Hailing the male body as shining like heavenly stars, albeit lyrically lightweight, the single's upbeat dance feel quickly won over America's clubland and the heavy MTV rotation it received ensured Ms. Ciccone – decorated in the iconic 80s thrift store chic that became a uniform for a generation of girls – got off to a running start with her first Billboard Top 5 hit. This was the first of a staggering run of 17 US Top 10s. Lucky Star indeed.
34 Take A Bow (1994)
When Madonna approached Babyface on the search for "lush ballads", she'd clearly gone to the right place, despite leaving the R&B beatmaker a tad starstruck – "I wasn't so much thinking about the charts," he blushed. "I was more in awe of the fact that I was working with Madonna. It was initially surreal. Then you get to know the person a little bit and you can calm down." Recorded at New York's Hit Factory with some supple backing vocals from the smooth-visaged producer himself, a full orchestra in swaying support, and quoting the great Bard, no less, Take A Bow marks – perhaps a little unbelievably – Madonna's longest stay at Billboard No.1. In contrast, it was her first in a decade to miss the UK Top 10 where smoochy R&B wasn't quite the thing.
33 Erotica (1992)
Produced with Shep Pettibone, Erotica introduced Madonna's newest masked persona, that of gold-toothed dominatrix Dita – an exhibition of her exploratory mood at the time, as lustful as she ever got, and a track that's bounced around our brains ever since its release in 1992. Described by Billboard's Larry Flick as a "sensual slice of aural sex", a creeping bass introduces Erotica's looping trip-hop groove, one that needed little more than Madonna's rhythmical purr over its bars, with just a few hooks tastefully crafted and arranged. With artwork and that famously spicy video from Fabien Baron (three plays on MTV before a ban), also the man behind the lens for the Sex book, Erotica stands out as a key moment in her evolution. The first release to feature the Maverick imprint too.
32 Deeper And Deeper (1992)
All at once 90s dance, Philly soul, deep house, 70s disco homage, and with a sniff of flamenco creeping in, Deeper And Deeper is the oft-underrated second satellite from 1992's Erotica album. With Madonna's Sex book fantasies stealing all the headlines at the time, the album got somewhat lost in the hype, so it's a treat to revisit her early 90s work done with Shep Pettibone – and in the case of this hybrid wonder, also with celebrated hit writer Tony Shimkin. With its sampled nod to Vogue, a great Tank Girl-esque pic on the sleeve and some typically ambiguous lyrics – some read it as a straight-up love song, others that it was about a young man coming out – either way it won big in the charts, managing Billboard No.7 and UK No.6.
31 Physical Attraction (1983
)
Flip over second single Burning Up and find this funked-up powerhouse written by Reggie Lucas and bound for the NYC club floor, where it garnered enough love to take it to No.3 on the dance chart in 1983, installed for 16 weeks. Also present on her debut LP, Physical Attraction's lyrics were never going to change the world but it was more than made up for by a groove that holds just about everything we love about the 80s Madonna within its bars. John 'Jellybean' Benitez gave it a remix, and his extended version is great, but Lucas' touch really did define her early sound. Madonna re-released this as part of a five-track digital single of early tracks in celebration of the 40th anniversary of second single Burning Up. There's also some great archive footage online of Madonna performing the song in 1983 at Uncle Sam's Club in Levittown, New York.
30 Cherish (1989)
Doo-wop and a 60s feel provided the woozy backdrop to this loved-up Romeo & Juliet-referencing valentine, released in August 1989 as third single from Like A Prayer. Penned by Madonna and Patrick Leonard, despite its US No.2 showing, Cherish is not a favourite of the artist herself, describing it to Rolling Stone as one of "the most retarded songs [she'd] written". The straightforward black and white promo in which Madonna rolls around in the wash on Paradise Cove Beach in Malibu with some mermen, was photographer Herb Ritts' first music video, having shot the cover images for both True Blue and Like A Prayer. As her 16th US Top 5, the song's success meant she passed The Beatles on the list of all-time consecutive Top 5 singles in the States. Sure, it's pop in soft-focus but who doesn't need a little slush from time to time.
29 Oh Father (1989)
Like A Prayer's compassionate fourth pacemaker was an early show of Madonna's prowess with a ballad, recorded live – bar orchestra and overdubs – with a modest band in a small New York studio while she was appearing in the Broadway play, Speed-The-Plow. "My favourite thing that we ever recorded, ever – or wrote – is Oh Father," gushed co-writer Patrick Leonard. Lyrically, it's complicated, and Madonna has remained tight-lipped about it beyond admitting it was about her father. The early loss of her mother and her father's subsequent marriage to the housekeeper, sent her emotional world into a spin. As such, Oh Father is rooted in the complex world of childhood trauma and confusion. It was the last in a run of Top 5 US singles peaking at No.20, while it made UK No.16 in 1995 (UK sleeve pictured). Stunning video too.
28 Skin
(1998)
Madonna sought redemption from her sins in this slow-building, anthemic highlight from Ray Of Light. Beginning with its lingering, undulating opening bars that gently hypnotise, punctuated by Marc Moreau's effects-laden guitar stabs to dial up the drama, through to its filtered trance-inspired vista, techno beats and graceful top line, Madonna is in the finest form of her career. Some esoteric, open-ended lyrics – "Do I know you from somewhere?/ Why do you leave me wanting more?" – add to its ambient charm. With regular collaborator Patrick Leonard once more providing his insanely natural gift for crafting a tune, and a typically ambient production masterclass that has William Orbit's name written in bold, Skin is a standout track on a standout album, and understandably a firm fan favourite.
27 Don't Tell Me
(2000)
Written by Madonna's step-brother Joe Henry as Stop, a country tune built around a tango rhythm, repurposed with Mirwais' added electronics it was transformed into something else entirely. This, the sophomore single from 2000's Music LP kept the acoustic guitar, albeit manipulated, but added some tasteful programming, a sample from Sir Joe Quarterman & Free Soul and a light wash of strings, for a toe-tapping stew that gleefully crossed musical borders. "I thought the song was a complete throwaway," Henry told NPR. "I thought it was a trifle, but in the right hands, a trifle has turned into some very handsome shoes that I'm wearing." In Interview magazine Madonna, on the other hand, felt it was "a romantic song": "Just, you know, rip my skin off, do not tell me who I should love, or how I should love…"
26 True Blue
(1986)
As straightforward a song as any in her early catalogue, True Blue mirrored and recast the breezy girl-group sass of the Motown hits of the late-50s and 60s to great effect, an ideal vehicle for Madonna's heartfelt love letter to then partner Sean Penn. The single announced the beginning of the campaign for her album of the same name, and coming after what was mostly electronic dance-pop, a genre that she'd pretty much mastered, at the time it was somewhat of a perilous move. But, as we have now become accustomed to, Lady M was never going to be one to rest on her laurels. That's not to say that co-writer Stephen Bray didn't utilise his own modern palette of synths and drum machines. Shep Pettibone's remix furthered her cause on the dancefloor. More MTV love and a US No.4.
25 What It Feels Like For A Girl
(2001)
Beginning with a spoken-word sample of Charlotte Gainsbourg from cult film The Cement Garden – "You think that being a girl is degrading. But secretly you'd love to know what it's like… " – and sampling David Torn's Cloud About Mercury LP, Music's third single was a synth-pop-meets-house banger – and an anthem to female empowerment. What It Feels… was written while Madonna was preggers with Rocco and concealing the fact from the press during what she described to Interview as "a really tumultuous period": "That's what that song came out of: You're pregnant, your hormones are raging and you can't tell anyone." Hubby Guy Ritchie directed the video, a crime spree involving tasers, water pistols, blown-up gas stations, car crashes and several Pontiac Firebirds.
24 Who's That Girl
(1987)
Another written and produced by the golden partnership of Madonna and Patrick Leonard, and conceived as a promo track for the film soundtrack of the same name, the Latin-tinged lead single Who's That Girl continued Madonna's flirtation with Spanish language lyrics begun in previous seabound single La Isla Bonita. Critics, perhaps a little unfairly, sneered at the film (which starred Madonna as a girl who is falsely accused of murdering her boyfriend) and it tanked at the box office. Thankfully this summery slice of exultant pop provided a silver lining, becoming Madonna's sixth single to summit the Hot 100, a feat no other artist was yet to realise at that point in the 80s, and UK No.1, making her the artist with the most No.1 hits in the decade. It also helped the film's soundtrack shift well over six million copies worldwide.
23 Gone
(2000)
Bringing Music to a soothing close, and one of the finest curtain closers in her entire discography, the nicely raw and tender ballad Gone is one of the few times we get to hear Madonna left completely out in the open. It's also one of just three tracks that appear on Music left over from the earlier sessions with William Orbit and Mark 'Spike' Stent before Mirwais took over. "I won't be broken again," sings Madonna, framing themes of control, fame and survival, although its opening line ("Selling out is not my thing") came into immediate question when her No.1 cover of Don McLean's American Pie was latched onto the album to boost sales last minute, something she said "a certain record company exec twisted [her] arm into doing".
22 Promise To Try
(1989)
Another of Ms. Ciccone's finest, simplest and genuinely moving ballads, Promise To Try rewinds the clock back to childhood and the loss of her mother when Madonna was just five, written from the perspective of a parent's voice. Madonna biographer J. Randy Taraborrelli wrote that her mother's death was "the defining moment of Madonna's childhood – the one that would have the most influence in shaping her into the woman she would become." As such, Promise To Try comes over as one of the purest displays of emotion in the singer's catalogue. Another from her do-no-wrong partnership with Patrick Leonard, the track plays out as Madonna visits her mother's grave in the Truth Or Dare documentary. A truly lovely ballad.
21 Justify My Love
(1990)
One of two new tracks released during the campaign to promote The Immaculate Collection in 1990, Justify My Love was written by Lenny Kravitz with poet – and soon-to-be Prince collaborator – Ingrid Chavez, and producer André Betts. With Betts pinching its shuffling beat from Public Enemy via James Brown's much-sampled 'Funky Drummer' break, Lenny's uncomplicated synth and lyrics from Chavez supposedly written as a love letter to Kravitz – plus Madonna's whispered, breathless vocals, this was less a song, more sex put to music. The Jean-Baptiste Mondino-directed video was just as steamy – albeit more genderless arthouse erotica that gratuitous smut – proving too much for MTV, who banned it. Naturally, it stole the headlines and no doubt helped secure yet another No.1.
20 Secret
(1994)
"Everything she does, let's just beat her up… that's what it felt like" – Madonna looked deflated chatting to Steve Blame in 1994. She had just surfaced from one of the most intense periods of vilification in her career in the wake of the notorious Sex book. So when Bedtime Stories' first satellite arrived, for better or for worse, it seemed sent to calm the waters. The track was first demoed with Shep Pettibone as Something's Coming Over Me, and then revisited with R&B maestro Dallas Austin in Atlanta. Debuting at Billboard No.30 it closed at No.3, while it made the UK Top 5 and numerous Top 10s globally. For Billboard's Larry Flick it was "a meticulously woven arrangement of quasi-psychedelic colours and raw hip-hop elements" with a hook that's "pure pop candy" – that'll do.
19 I'll Remember
(1994)
Written as the theme for the Alek Keshishian-directed film With Honors, 1994's standalone single I'll Remember often flies under the radar in the Best Of lists but deserves a revisit. Moving away from the salacious realms of Erotica, the Sex book and her much-derided role in erotic thriller Body Of Evidence, this turned full face, returning listeners to a more innocent Madonna, deeply cut with themes of love, childhood and giving thanks, the singer feeling "more connected emotionally to the music" than she had in a while. Musically simple – just a circling synth and minimal rhythm to work with – this stunning ballad made Billboard No.2, was nominated for a Grammy and a Golden Globe, later appearing on Madonna's Something To Remember comp.
18 Rain
(1992)
While it just made the UK Top 10, previous single Bad Girl hadn't performed in the US, so when the hazy romanticism of this more delicate opus landed at Billboard No.14, things were looking up. Rain served to soften the edges of Erotica's sexualised themes and, in utter contrast to the S&M writhing on display elsewhere, is one of the album's lighter highlights with the falling rain a simple metaphor for the healing powers of love. It's been said that the track was penned as a tribute to Karen Carpenter – a big influence on Madonna, but nonetheless it certainly raised the Erotica album up a notch sending a message to her detractors that – shock horror – sex and love can actually co-exist. Plus it won two MTV Video Music Awards in 1993.
17 Drowned World/Substitute For Love
(1998)
Yet more controversy arrived with Ray Of Light's gorgeous ambient opener after its video – which featured a convoy of paparazzi on mopeds, motorbikes and cars that give chase to the star's limo in a flash of bulbs – was deemed insensitive in the light of Princess Diana's tragic death. Madonna's publicist denied any association, and surveying the lyrics here, it was clear that her own fame was Madonna's focus. Issued as the LP's third single, the track glistens with William Orbit's tempered wizardry. "That song is about fame," Madonna explained, "but it also applies to other substitutions for love – whether that's drugs, sex, co-dependent relationships, food, shoes, jewellery, whatever."
16 Holiday
(1983)
It's four decades since Madonna's first Billboard chart entry with Holiday – the first ever 7" purchased by this writer – that landed at a none-too-shabby US No.88 in October 1983, before eventually piercing the Top 20 and reaching No.16 early the following year. The singer would soon be very much at home in the Top 10. Over here in the United Kingdom, Madonna got there immediately and Holiday has managed an incredible three separate entries into the charts here: No.6 in Jan 1984, No.2 in August 1985 (while Into The Groove was at No.1) and No.5 in 1991 as a satellite promo for compilation album The Immaculate Collection. Written by Pure Energy's Curtis Hudson and Lisa Stevens, it's also one of Madonna's most aired tracks live.
15 Crazy For You
(1985)
Another of Madonna's singles that far outshone the movie for which it was written – in this case rite-of-passage cult flick Vision Quest (renamed Crazy For You in the UK after the success of the single), Crazy For You came straight out of leftfield. Although Madonna had first displayed her strengths in the balladry department via the yearning Love Don't Live Here Anymore from Like A Virgin, choosing this as a single was a bit of a surprise. But it was a good one – not only did Crazy For You further highlight her excellence in the medium, but it also removed USA For Africa's charity groan We Are The World from the top spot, going gold in the US in the process. It fell one shy in the UK. The song was another later reissued to promote The Immaculate Collection in February 1991.
12 Open Your Heart
(1986)
One more empowering missive from the Queen Of Pop, this time berating her neglectful lover head on – "Don't try to run I can keep up with you" – over a rough and tough groove with a Giorgio Moroder-inspired arpeggiated bassline bubbling beneath (it was originally written by Gardner Cole and Peter Rafelson for Cyndi Lauper). In an age of rampant misogyny, its video flipped the ick of strip clubs on its head casting Madonna in the position of power, fleeing the club and dancing into the night with the film's young protagonist at its close. Fact fans: the iconic black bustier worn by the singer in the video was pinched from Frederick's Of Hollywood's lingerie museum during the riots in L.A. in 1992. Regularly aired live, Open Your Heart peaked at Billboard No.2 and UK No.4.
11 Music (2000)
With its route-one lyrics – "Hey Mr DJ put a record on/ I wanna dance with my baby" – Madonna certainly wasn't reinventing the wheel with the grand return from her 2000 album of the same name, rather letting 'French Touch' producer Mirwais Ahmadzaï's slick production do the legwork. Inspiration for the single's iconic chorus lyric had come from – of all places – Madonna going to see Sting live and noticing that the older Police material had allowed the crowd to lose their inhibitions: "It really moved me," she explained to Rolling Stone magazine. "And I thought, 'That's what music does to people.'" After the worldwide success of Ray Of Light (and with the help of comedian Sacha Baron Cohen as Ali G in the video), Madonna delivered her final homeland No.1 to date, and a global chart-topper too.
10 Material Girl
(1985)
Ensuring she'd forever be tagged with its title, Madonna's 1985 hit was much more than just an anthem for the peak of the capitalist age, and she flipped Peter Brown and Robert Rans' original idea into a show of strength to women everywhere. It wasn't written by Madonna and she didn't really align with its connotations, rather seeing it as ironic and provocative. She was, of course, in no need of the "boy with the cold hard cash" to pay for anything. Forget Like A Virgin, Nile Rodgers felt it was the song that he liked most from the album and his production savvy augmented its cybernetic monotone refrain and that truly immaculate bassline: "Material Girl to me was cool, and to this day what do people call Madonna?" said Nile. "They call her the Material Girl. They don't call her the Virgin."
9 Live To Tell
(1986)
Initially considered by her Sire Records paymasters as a risky lead single choice from 1986's True Blue, Live To Tell was originally penned by producer Patrick Leonard as an instrumental theme for Paramount's film Fire With Fire, but instead eventually ended up as the soundtrack to crime drama At Close Range, starring Madonna's then-hubby Sean Penn. Once in the studio, Madonna added a bridge and lyrics that, she explained to Rolling Stone, encapsulated strength and survival. A bold and affecting pop ballad, Live To Tell marked a clear reboot for the soon-to-be Queen Of Pop, went down a storm with most of the critics, and gave her her third Billboard No.1. It appears on her compilations Immaculate Collection (1990) Something To Remember (1995) and Celebration (2009).
8 Frozen (1998)
It's easy to forget the impact that this track first had in revealing Madonna's new direction – it was a genuine moment in pop. The last we'd really seen of the star was in Evita, so for the casual music fan it must have seemed to come out of nowhere when a now-raven haired Madonna appeared in the Chris Cunningham-directed video seemingly levitating in the moonlike Mojave Desert clad in black Wiccan robes and with henna-tattooed hands, singing this dreamy, deliciously darkened masterpiece. Ray Of Light producer William Orbit was, it appeared, the perfect counterweight and coupled with Craig Armstrong's alluring Eastern-tinged string arrangement, Frozen was irresistible and had us all spinny-eyed. At the end of her thirties, flirting with spirituality, mysticism and Kabbalah, and now with her daughter Lourdes, this began a new and ultimately one of the most powerful phases for Madonna.
7 Like A Virgin (1984)
Madonna's first US No.1, holding the summit for six weeks, Like A Virgin is ultimately the song that turned a star into a megastar. For a track initially disliked by her producer Nile Rodgers, Like A Virgin put her on the map, lifting her high above the other NYC hopefuls emerging from the city's clubland. Written by Billy Steinberg and Tom Kelly, Madonna liked the "ironic and provocative" nature of the song, its original demo more in the vein of a "Smokey Robinson style of singing," said Steinberg to Songfacts. Many thought it was over for Madonna after she performed the song at the inaugural MTV Video Music Awards in 1984 clad in a 'Boy Toy' belt buckle and rolling suggestively on the floor – but how wrong they were. Cut in Chic's Power Station studio and namedropped in Reservoir Dogs' iconic opening, 1985's third biggest seller, it has now shifted well over six million.
6 Ray Of Light (1998)
Surely one of the strangest stories of song acquisition in pop history. How a barely known, slightly proggy folk tune from the early 70s with the wizardly title of Sepheryn, floated on fate's winds and ended up on the Queen Of Pop's radar – nevermind becoming the title track of one of her finest works – was, it must be said, an improbable journey. Originally conjured up by English twosome Curtiss Maldoon, it was Clive Maldoon's niece, Christine Leach, who had done some work with William Orbit, with a track based on Sepheryn ending up on a demo sent to Madonna. Ships came in from all angles: Maldoon no doubt spitting out his tea on hearing it for the first time on the radio, landed 15% of the royalties, while Madonna, Orbit and video director Jonas Åkerlund all had red letter days – a US Top 5, a UK No.2, two Grammys and five MTV Video Music Awards.
5 Hung Up (2005)
"I want to dance, I want to feel free, buoyant, happy, placated," Madonna told The Guardian at the time. The singer had to reach out personally to Benny Andersson and Björn Ulvaeus to get a rare green light to use one of ABBA's hooks, this one from Gimme! Gimme! Gimme! (A Man After Midnight). But beneath that timeless earworm was the best bit of Madonna's work with 28-year-old whizz-kid – and Madonna's then musical director – Stuart Price. Kicking off the campaign for Confessions On A Dance Floor, this 80s synth-pop-influenced banger was a US No.1, a UK No.1 and a mammoth hit all over the globe. "I intended to do the bulk of the record with Mirwais, and then it turned out to go in the other direction," Madonna told The Guardian, "because the first song resonated so monstrously."
4 Borderline (1984)
Madonna saved the classiest single from her self-titled debut album for last, written by that album's producer, Reggie Lucas, and neatly remixed for release by John 'Jellybean' Benitez. Its accompanying video featured Madge and her contrasting love interests – as comfortable dancing on the pavement with her Hispanic street urchin as she is sipping champers with her well-to-do photographer friend, the subject of interracial relationships one of many taboos dutifully breached by the singer here. In the States, it marked her first appearance on the Billboard Hot 100 in June 1984, while in the UK it made No.2 in 1986. A Top 10 hit internationally, she recently toasted the 39th year of the song with the release of a digital single and remastered music video.
3 Vogue (1990)
Many may not know that Madonna's iconic 1990 classic Vogue started life as part of the Dick Tracy movie soundtrack I'm Breathless. The vogue dancing trend originated in the 1960s in the ballrooms of Harlem, brought to Madonna's attention by the New York drag community who'd reinvented it as a competitive pastime in the 80s. Beyond its iconic dance moves, showcased in David Fincher's timeless monochrome video, the song also features a classic spoken-word section in which Madonna reels off the early greats of Hollywood (namechecking, among others, Greta Garbo and Marlon Brando). Produced with Shep Pettibone on a tiny budget at a friend's studio, Vogue became a global No.1, amongst the best-selling UK singles of 1990 and one of her all-time greatest tunes.
2 Into The Groove (1985)
Fuelling box office receipts for Madonna's big-screen debut in Desperately Seeking Susan, MTV staple Into The Groove was a standalone single to promote the movie and is the singer in the heat of her 80s pomp. Conceived on a humble fire escape and with her then-boyfriend Stephen Bray as co-writer and producer, the track was initially intended for producer Mark Kamins' act Cheyne, but Madonna rightly thought it too good to give up.
Despite not getting an official US single release, its position on the B-side of the Angel 12" meant it rose to become a staple on the dancefloors of New York City and a No.1 hit on the Billboard Dance Chart – eventually honoured as their dance hit of the decade. Inspiration came from the "freedom that I always feel when I'm dancing," explained Madonna to Time magazine, "that feeling of inhabiting your body, letting yourself go, expressing yourself through music".
Having performed the track in her Live Aid concert set in Philadelphia, it was bound to fly. Released at the height of summer 1985, it landed straight into the UK Top 5, desaddling Eurythmics' There Must Be An Angel (Playing With My Heart) to take No.1. Around a million sold in its first year, Into The Groove was soon added to the Like A Virgin album reissue, Madonna's biggest-selling single in the UK to date and her first UK chart-topper. Into The Groove proved that music could indeed be a revelation…
1 Like A Prayer
The ominous whirr of police sirens and a surge of rock guitar (supposedly played by Prince) give way to the Andraé Crouch gospel choir's soothing ensemble, a tender foil for Madonna's pure tones, her words gently hanging in the air above those hushed harmonies. And before that weightless, bass-driven groove fires up, she's expertly set the stage to introduce one of the most talked about hits in music history.
Madonna's seventh single to go to Billboard No.1, Like A Prayer arrived cresting a tidal wave of controversy in 1989 thanks to the headline-hogging provocations of its inflammatory video, a first-of-its-kind promo that shamelessly brought together themes of race, Catholicism and sexuality and held them up to the starkest of lights.
It flew incredibly close to the wind, stacked high with blatantly blasphemous imagery, from the Black saint who comes to life, morphing into Madonna's lover – carnal pleasure aligned with spiritual rapture – to the burning crosses of the Ku Klux Klan, tears of blood and, if that wasn't quite enough, stigmata cut into her palms for good measure. Have that, conservative America. Add the barely cloaked sexual ambiguity of its lyrics – "I'm down on my knees, I wanna take you there" – and in the eye of one incredibly turbulent storm, the singer's refrain of "Life is a mystery" took on far more biting connotations. Madonna, then 30 years of age and split from Sean Penn, was clearly in no mood to mess about.
The fallout was equal and opposite: the Vatican denounced it, Pope John Paul II asking fans to boycott Madonna and her music altogether, with religious groups up in arms – it amounted to a press-driven furore that lost Madonna her tour sponsor Pepsi, whose slogan (ironically) claimed it was in fact they who were "A Generation Ahead".
Madonna's response to it all? "Art should be controversial, and that's all there is to it," she told The New York Times. Cleverly combining religious fervour and racial commentary with flagrant eroticism, Like A Prayer would remain one of pop's greatest moments from there on. Not only did it epitomise 80s pop music reaching an absolute apex, it's one of the fundamental moments that vindicated Madonna as supreme Queen Of Pop.
Rik Flynn
Rik Flynn has been Executive Editor of both Vintage Rock magazine and Classic Pop magazine and has written for numerous other publications including NME, Arena, Guitar, Long Live Vinyl and Music Tech. He is also currently a lead lecturer in Music Journalism, has toured the world with his band – and had two Top 40 UK hits.