Top 40 New Order songs – ranked!
By Ian Wade | September 27, 2023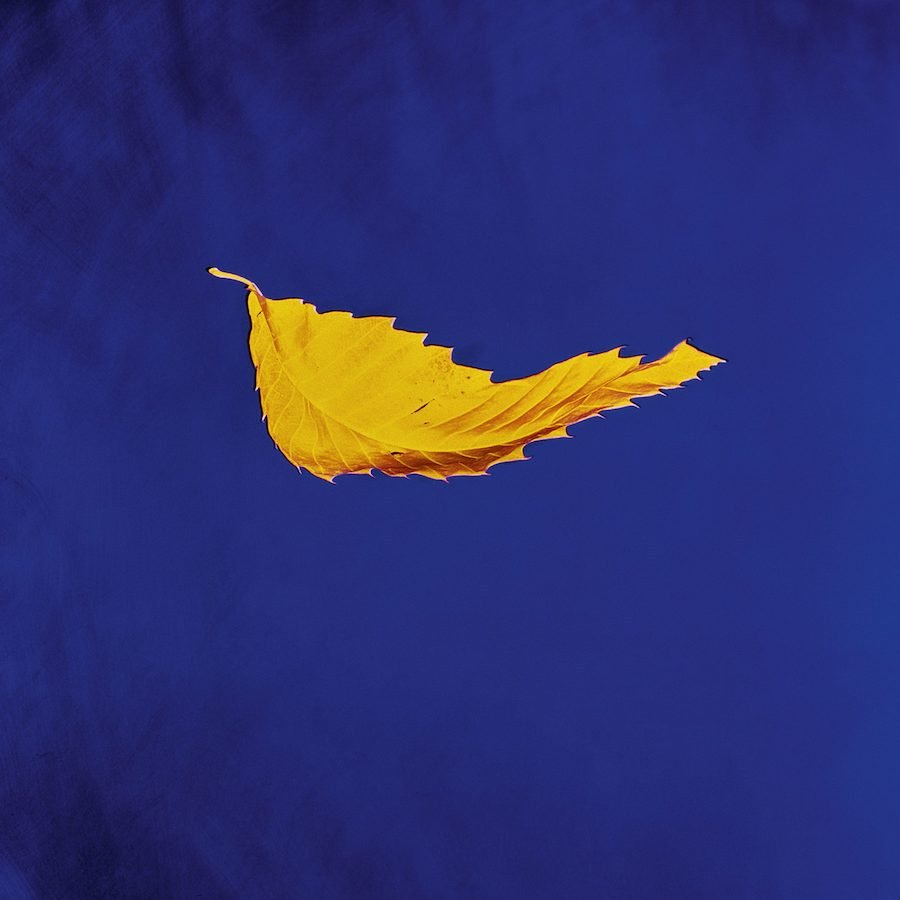 For over four decades, New Order have given us some of the most thrilling and genre-busting tracks ever recorded. Here's our rundown of their very best…
Over 40-plus years now, the core classic line-up of Gillian Gilbert, Stephen Morris, Bernard Sumner and Peter Hook – or, if you prefer, New Order – have accumulated one of the most impressive catalogues of all time.
They started off emerging from the long shadow cast by Joy Division and Ian Curtis' death, and were soon their own thing with a series of iconic singles that edged them increasing closer towards the mainstream, mostly housed in sleeves very often with no other information on them other than a catalogue number.
Over their career, they've had their fair share of dramas, having to try and save their record company and their nightclub, a rancorous split in their ranks as well as various illnesses, court cases and addiction issues that would have destroyed lesser bands in their position.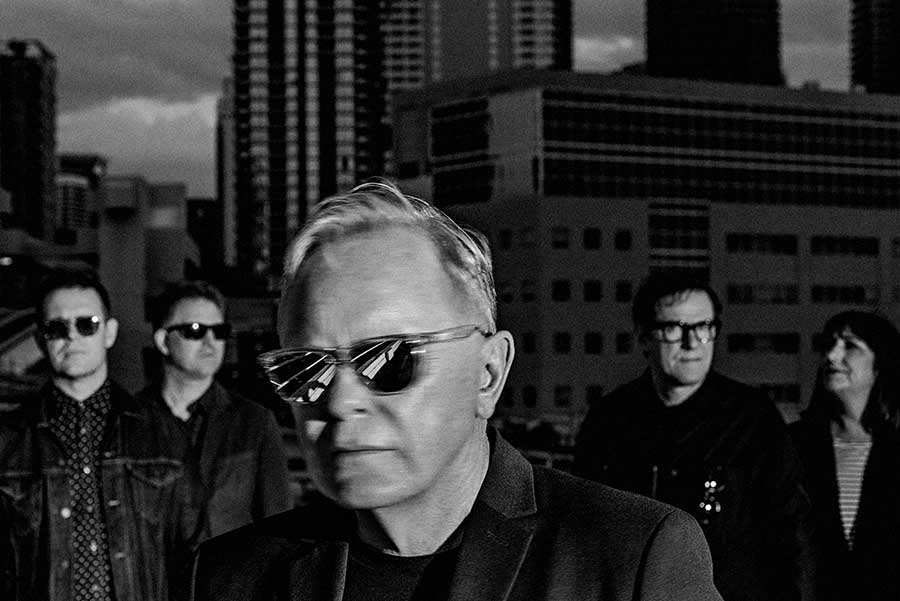 That this chart features their very first and also most recent (at time of going to press) singles, a handful of B-sides and several album tracks from across their entire career shows that the quality of tuneage has predominantly been very high throughout the decades.
It has resulted in a discography that contains several dancefloor-filling classics, a host of songs that anticipated coming waves and transitions in music – indie dance, electro, the ability to use the bass guitar as a lead instrument and occasionally quite terrible lyrics – and has seen them work with a variety of legends to enable them to be one of the greatest acts of all time.
So, join us now as we celebrate the genius of New Order and commence the difficult task of trying to count down their 40 best tunes.
40.
SOMEONE LIKE YOU
The follow-up to 2001's 60 Miles An Hour, although it was not widely issued due to being primarily a DJ-only release. Someone Like You is most notable for the Gabriel + Dresden vocal remix, and the release that contained the mix which had the credit 'Recorded September 11 2001' on them and were dedicated to 'the men, women and children who senselessly lost their lives that day'. The original album mix of the song was featured in Bam Margera's film, Haggard, which is a far cry from New Order's artier filmic hook-ups such as Salvation! to say the least.
39.
KRAFTY
The first single off 2005's Waiting For The Sirens' Call was a Top 10 hit in the UK, however it's a song that truly comes alive in the remixes by, especially, Phones and Riton. As part of the modern way of promotion and marketing pop music in the 21st century, the track was also written into the hard drives of premium packages of the Xbox 360 and included as part of the game Project Gotham Racing 3. As for the video, it was their second collaboration with Johan Renck (Chernobyl, Blackstar, Stakka Bo), having previously done the honours on 2001's Crystal.
38.
BRUTAL
New Order in 1998 – did they exist? Well according to a handful of live shows they did, including a slot at Reading Festival, but to all intents and purposes, they'd effectively knocked everything on the head for a bit after touring 1993's Republic. They had all toyed with side projects and wouldn't be back on record until 2000. So the presence of one-off track, Brutal, on the soundtrack to The Beach was greeted with joy. A far rockier, guitar-based affair than fans had been used to, it pointed to the future of Get Ready that would arrive a few years later.
37.
JETSTREAM
Waiting For The Sirens' Call isn't what New Order afficionados would consider a classic New Order album, but it's not without its highlights. Then-Scissor Sisters lungsmith Ana Matronic joins in on this song about joining the Mile High Club on a budget airline for a bit of no-strings-attached extracurricular fun. The song itself is a bit of fluff, really, showing that New Order can be a bit daft when they want to be occasionally. Reaching No.20 in May 2005, the remixes by Richard X and Jacques Lu Cont add to the doofular gaiety of the whole thing.
36.
WORLD IN MOTION
No.1 it may have been, and yes, it's by far the best football record ever, but it's still a football record. The cachet of being New Order doing a football song is one thing, but the group's catalogue is sufficiently brilliant that this merely has to be acknowledged. And also, pedants, it's credited to EnglandNewOrder so shouldn't technically be in this list (ahem). It remains famous for John Barnes' rap which has gone on to be more memorable than the team was in the competition itself. Bernard reckoned the song was "the last straw for Joy Division fans", being released almost on the tenth anniversary of Ian Curtis' death.
35.
WORLD (PRICE OF LOVE)
At the time Republic was recorded in 1992, all was not well with New Order and the increasingly crumbling Factory Records. It was hoped the album would help turn things around for the empire, and save The Haçienda. This wasn't helped by a general mood in the band of each member hating each other's guts and all enjoying a hedonistic lifestyle at the same time. The whole enterprise was stressful enough for the band to split (or 'go on hiatus') once they'd got their touring out of the way. Not even a firin' Paul Oakenfold remix could help lift proceedings.
34.
HERE TO STAY
Produced by The Chemical Brothers, Here To Stay was part of the soundtrack to – or at least played over the closing credits of – Michael Winterbottom's film, 24 Hour Party People. A standalone single that was issued fairly low-key as far as marketing was concerned, Here To Stay has been played live only a handful of times. It's another example of a late-period New Order single that truly comes alive in remix form, notably by Felix da Housecat and the single's producers, The Chemical Brothers. The song's video was dedicated to Rob Gretton, Martin Hannett and Ian Curtis. Without whom etc…
33.
PROCESSION
The band's second single, it feels like the darkness is evidently beginning to lift from proceedings. A non-album release (though it would appear on the 1982 EP, 1981–1982), it's clear New Order are still shedding their Joy Division skin here – Bernard is very much singing like Ian Curtis – only with added Gillian Gilbert, who makes a brief appearance on backing vocals. While New Order's writing credits have usually been shared equally, the key writer on Procession was Stephen Morris. It's definitely the sound of a band still working out who or what they were, but getting there eventually.
32.
IN A LONELY PLACE
Possibly the last and most terrifying song written by Joy Division – the lyrics were by Ian Curtis – and used as the B-side to debut Ceremony. The funereal pace acts as both closure and an entrance, and would belong more in the goth rock dynamic than the synth-driven dance-facing sound ahead. It's one of Martin Hannett's finest productions with New Order despite their occasional misgivings, with digital delay used to startling, remarkable effect, and cutting through the track with shards of manufactured electronic noise. The Ian Curtis version was issued as part of the song's release for Record Store Day in 2011.
31.
WAITING FOR THE SIRENS' CALL
The first New Order album to ever have a title track, Waiting For The Sirens' Call had some heavy lifting to do on an album without Gillian Gilbert – who'd left in 2001 – and despite allocating several new tracks during sessions, they were aborted after Peter Hook left in 2007, only turning up on Lost Sirens several years later. It's also remarkable that such a song could work considering all the grief and alcoholism and family strife going on in the background. The single would peak at No.21 in the UK after being playlisted on Radio 2's A-List and London's Xfm.
30.
RUN 2
The third and final single from Technique, released after their triumphant headline set at that year's Reading Festival, was appendaged Run 2 as Scott Litt had made it more radio-friendly emphasising the indie element, although the clots only ever pressed up 20,000 copies of the 12" and 500 7" copies, which seems a lot but wasn't sufficient enough then to make it into much of a chart hit. The unlikely addition of John Denver on the song's credits is due to the guitar break being thought to be too closely resembling his Leaving On A Jet Plane, and the case was settled out of court.
29.
THE HIM
New Order's debut album Movement was more of a transitional affair, which sees them mutate from Joy Division into New Order, and on The Him it almost appears to be happening before your ears. The lyrics to the song concern the death of Ian Curtis as the remaining members attempt to understand it. It would be one of several tracks from this era to focus on the sudden loss of Curtis (another being ICB, confirmed by Hooky as an acronym for Ian Curtis Buried). "Some days you waste your life away/ These times I find no words to say…"
28.
ROUND & ROUND
Factory's press team wanted to release Vanishing Point as the first single off Technique, however the band disagreed and went with Fine Time. They then wanted to issue Vanishing Point as the second single but Factory boss Tony Wilson selected Round & Round instead. It's possibly more representative of Technique as a whole, featuring the band excelling in songwriting and knocking up solid ABBA-esque choruses with Hooky's bass as high up in the mix as Bernard's voice. The orchestral stabbery sounds both very of its time yet timeless, and pre-empting the stadium house sound that emerged in the 90s.
27.
RESTLESS
Ten years on from their last proper album, and with an upheaval in the line-up – Hooky was gone, Gillian was back and Tom Chapman was in on bass – the first sign of Music Complete was this slice of magic. Immediately hearing this after a decade of stress and uncertainty was a delight, and proved that New Order were back. Back. BACK. The story of New Order is of resilience – every obstacle thrown at them, be it cancer, in-fighting, addiction etc, has seen them adapt and change to new surroundings. The new New Order were built for the future once more.
25.
MURDER
An outtake from the Power, Corruption & Lies album, with thunderous drums and a strafing guitar over a Hooky rumbler, Murder is one of the band's finest instrumentals with samples from 1979's Caligula and 2001: A Space Odyssey sprinkled on top. The song was issued on the Factory Benelux label in Belgium as their eighth single but was not featured on the first disc of compilation Substance, making do with disc two among the B-sides. As an import it managed a, um, healthy No.92 in the UK Singles Chart. Compared with the companion single Thieves Like Us, it's an altogether darker affair.
24.
SUB-CULTURE
New Order go Italo. The single version of the second song to be lifted off Low-Life was far more energetic. There wasn't, for a change, a Peter Saville-designed sleeve for the release, just an ordinary black affair. This was, apparently, due to Saville claiming the song was 'unworthy of his talents' and so snootily refused to design anything. However, Saville later revealed that there was no such incident plus he wouldn't have had the authority to do such a thing and assumed Factory couldn't be arsed. It made No.63 in the UK Singles Chart and, naturally, No.1 in the Independent Chart because much of what they released did.
23.
EVERYTHING'S GONE GREEN
It's interesting to imagine a series of 'what ifs' as regards Joy Division. Had Ian Curtis lived, would their musical trajectory have been the same? Everything's Gone Green offers a possible indication – a hint of what might have become of Joy Division while birthing New Order. This, and the single's B-sides (Cries And Whispers and Mesh), would be the last recording they would make with producer Martin Hannett. As Bernard claims: "He walked out halfway through the mix because Hooky and me asked him to turn the drums up."
22.
TOUCHED BY THE HAND OF GOD
A one-off single post-Substance, although added to the 2008 collector's editions of Brotherhood, and also packaged as a double A-side with the 1988 Blue Monday mix in the US, Touched By The Hand Of God was originally recorded for the soundtrack of the film Salvation!. The track is most notable for the Kathryn Bigelow-directed video where the band spoofed the glam metal videos on MTV that they'd been watching on their tour bus in America, with particular inspiration taken from Mötley Crüe's Girls, Girls, Girls promo, alongside glimpses of Salvation!'s love scenes with the film's stars stars Femi Gardiner and Bill Paxton.
21.
SHELLSHOCK
Shellshock was produced by John Robie as the band were impressed by his fiddling on Sub-culture but also because it was loosely inspired by his song One More Shot which he'd made as C-Bank. The track was included in the iconic John Hughes film Pretty In Pink, and the 7" B-side was an instrumental that also featured but not on the soundtrack album. The cover art is actually a photo taken in Florence, Italy, by Geoff Power, which had been mooted as the sleeve for Low-Life. Nobody has any idea as to who 'Alex' was in the graffiti though, they simply kept it because they thought it looked good.
20.
LOVE VIGILANTES
Usually Bernard tended to write lyrics to music composed by the band and try and match the mood, whereas on this occasion he came in with a lyric idea beforehand when he "decided to write a redneck song". At its heart, Love Vigilantes is almost a country song, about a soldier returning home from Vietnam to discover his wife had received a telegram telling her he'd been killed and committed suicide. The ending suggests that the soldier may have died and returned as a ghost, or the telegram was a mistake and he's genuinely alive. Based around Jimmy Cliff's Vietnam, which NO would later cover for War Child.
19.
DREAM ATTACK
For the overriding feeling that 1989's Technique was an Ibiza album (in truth they'd only recorded about 20 per cent of it there) the closer Dream Attack seemed to evoke raving at sunset at Space. The perfect meeting of electronics and guitars has been something that New Order have proven to be masters of over the years, and this is probably the finest example. It's like awaking the morning after a blitzing night out and walking into the sunshine. The track's long fade out befits the mood created by the entire album, rolling away into the distance like a sunlit credit sequence.
18.
ELEGIA
An instrumental tribute to Ian Curtis first released on Low-Life, several years later Stephen Morris revealed that it had been edited down from a longer, 17-minute original which eventually turned up on the 2002 boxset Retro. Far from some indulgent noodling, it has a stately, masterful elegance which might have been too much in full on the album. Weirdly, it popped up in a 2012 episode of EastEnders playing during the scene in which Janine Butcher exits a lift and steps onto the 39th floor of The Gherkin to be proposed to by Michael Moon. Which was a bit odd.
17.
CONFUSION
Somewhat overshadowed by the ongoing success of Blue Monday – New Order weren't used to a single hanging around as long as that had – Confusion was the sound of the band hooking up with Arthur Baker to create a monster that was perfect for the 1983 summer of electro albums. They'd taken to New York clubland like a duck to water and soaked up their environment with the only New Order song you could breakdance to. Despite the unrest caused by the unnecessary remake of it for Substance, the original is now seen as one of the best and possibly first examples of the indie dance crossover.
16.
THE PERFECT KISS
According to Bernard Sumner, The Perfect Kiss was "written, recorded and mixed in 72 hours without any sleep whatsoever. We did it in such a compressed time because we had a tour of Australia straight after." The full-length 12" is possibly the finest from their catalogue. The unusual thing was that at that time it was the first New Order single to appear on an album. As a bonus, and something of an ongoing habit featuring animal sounds on their tunes, it also included some frog noises as Stephen loved the effect and was hellbent on using them on a song. It would peak at No.46 in the UK.
15.
AGE OF CONSENT
The drum sound was actually recycled from the Martin Hannett version of Love Will Tear Us Apart with some slight alterations. Stephen Morris mentioned during a Twitter Listening Party that "Hooky's bass riff on Age Of Consent is fantastic. The drums are recycled from an old song – see if you can guess which one. Clue, it was one of ours." As Hooky remarked since: "To a bass player, it was such a gift. The song is led by the bass and it's very melodic. That's my favourite New Order one." Weirdly absent from live sets since 1989, it returned in 2011.
14.
THIEVES LIKE US
Although co-written with Arthur Baker during the Confusion sessions, Thieves Like Us was recorded later at Britannia Row and produced by New Order. It was one of the band's first true love songs, and very post-Power, Corruption & Lies, adding a new warmth to their sound. Hooky later revealed that he'd stolen his bassline from Hot Chocolate's doom-souler Emma: "I did bump into [Hot Chocolate frontman] Errol Brown and felt that I had to confess, and Errol Brown said to me, 'Well done, my boy!' Which was very nice of him I thought. These days, he'd be bloody suing you, wouldn't he?"
13.
STATE OF THE NATION
Coupled with Shame Of The Nation, State Of The Nation was seen as New Order veering into social commentary. Although the band were hardly ever apolitical (they'd played benefits and protests before), this was a more direct communication about deprivation (which handily rhymed) and the general decay and fall in living standards of those all around them. It was also the third collaboration with John Robie following Sub-culture and Shellshock. Released ahead of, but not appearing on, Brotherhood (although added as an extra on CD afterwards), it might have lifted that album somewhat.
12.
CEREMONY
One of the most significant bridges between both bands' changes, Ceremony had been written and even recorded with Ian Curtis, with three versions that feature his vocal, including a session waxed three days before his suicide in May 1980. Bernard re-recorded the vocal for the New Order release, but as Curtis had never written the lyrics down, he had to sift through the previous recordings in order to work them out. The track was re-recorded with Gillian Gilbert, who'd just joined the band, and was issued twice – the original as their debut in January 1981, and then again that September.
11.
FINE TIME
A genuinely odd record released at the height of acid house's chart invasion and brief spell as a moral panic, Fine Time set up the release of Technique perfectly when it was released at the end of 1988. Named after a note Stephen wrote as a reminder about having to pay a parking fine, despite the louche talkover (which sounded a bit like they'd sampled a wheezing sex-dad) and sheep noises, it's a rhythmic masterclass perfectly pitched to raise awareness of the incoming wave of Madchester-based dance turns being fully in the area in the next 12 months.
10.
CRYSTAL
A suitably shimmering, guitar-drenched shatter of a comeback, announcing their return eight years on from the fraught Republic. If you want to know where The Killers got their moniker, check out the name on the bass drum of the band who perform in the video who were reportedly the inspiration for Brandon and chums. Originally given away by Bernard to German act Corvin Dalek, the band saw sense and kept Crystal for themselves. Get Ready may not have been the call to arms that it suggested but Crystal was by far the album's highpoint, and rewarded the band with a No.8 hit in 2001.
9.
REGRET
The first post-Factory single, Regret came out on CentreDate Co Ltd (although technically it was London Records) and was the lead single from 1993's Republic. The song reached No.4 in the UK and peaked at No.28 on the Billboard Hot 100. Regret was also notable for the specially recorded performance for Top Of The Pops from Venice Beach, California, which also featured a cameo from David Hasselhoff. The single was aided by some superb remixes by Fire Island (Pete Heller and Terry Farley) and Sabres Of Paradise. It was, according to Hooky, the "last good New Order song".
7.
BIZARRE LOVE TRIANGLE
Much like their heroes Kraftwerk, New Order were fascinated with turning themselves over to machines – not literally crafting robots of themselves, that would be a step too far – but much had been mentioned about how their encores wouldn't actually feature the band onstage. As Bizarre Love Triangle is one of the band's most processed/programmed tunes bar Hooky's bass and Bernard's vocal, it could've easily slotted into that category. The song has since been covered by a myriad of artists in a variety of styles, such as the semi-hit version by Australian act Frente and, rather peculiarly, Black Eyed Peas Ft. Jay-Z.
6.
1963
Originally stashed away as the B-side to True Faith, 1963 is a tall-tale about the assassination of JFK that theorises (rather facetiously) that the killing was a mistake, with Kennedy having arranged for Lee Harvey Oswald to shoot his wife Jackie so that he could continue his affair with Marilyn Monroe (despite her dying a year before). Recorded literally at the same time as True Faith, with the band and producer Stephen Hague swapping between the songs on an hourly basis, it became a hit in its own right at the start of 1995 when it was issued as a single off their Best Of
New Order collection.
5.
VANISHING POINT
Vanishing Point was originally scheduled to be the lead single from Technique, although it never made it to single in the end despite being home to one of the band's finest choruses: "My life ain't no holiday/ I've been through the point of no return/ I've seen what a man can do/ I've seen all the hate of a woman too." Despite the worrying lyrical tone, it's the standout track off Technique and so maybe the dementedness of Fine Time heralded the album better. It was also the theme to Debbie Horsfield's dramedy series Making Out, about a bunch of women who worked in a Manchester electronics factory, that ran from 1989-1991.
4.
YOUR SILENT FACE
Your Silent Face opened Side Two of second album, Power, Corruption & Lies. A Kraftwerk homage, and New Order's nod to Trans-Europe Express' Europe Endless, as Stephen pointed out during a Twitter Listening Party: "Your Silent Face's working title was 'the Kraftwerk one' (KW1), we were trying to do something like the intro of Europe Endless. That kind of sparkly sound. Bernard worked really hard getting the synth parts just right. Your Silent Face soon evolved into something beautiful and majestic – we were afraid we might [be] getting too serious, a problem easily solved by the 'why don't you piss off' line. You'd never catch Kraftwerk swearing."
3.
TEMPTATION
As with many New Order songs, Temptation has been through a variety of re-recordings and versions – notably on Substance. It's another track that would be played at the end of the show, the band exiting the stage to its sequenced outro. New Order's first self-produced number without Martin Hannett, who they acknowledged taught them the ins and outs of the recording process: "Producing ourselves we got more satisfaction," said Hooky. "We knew what we want and we can do it. With Martin the songs often turned out different, sometimes better, sometimes not." As the bassist claims, rightly: "Temptation is a song that showcases every element of New Order as a band."
2.
BLUE MONDAY
There's not much left to say about Blue Monday that hasn't been covered already in the 40 years since its release. How it was originally composed as an encore to play itself so the band could leave the stage and get on with post-concert activities.
How it was effectively them mucking about with new technology. How Factory lost money on every copy sold due to the unique floppy disk design which cost Factory £538.20.
That Peter Saville was so behind with its sleeve he sent it directly to the printers without showing the band or label.
How it combined samples of Kraftwerk's Uranium, the drums of Donna Summer's Our Love, a bassline from Sylvester's You Make Me Feel (Mighty Real), arrangement from Klein + MBO's Dirty Talk and a bass riff lifted from Ennio Morricone's For A Few Dollars More.
How it effectively bridged the gap between 70s disco and the onset of house. How it hung around and made its way into the million-sellers list just on 12", and the original going no higher than No.9 – it's currently the 77th biggest-selling single in the UK and each of the 76 above it reached either Nos 1 or 2.
How, like its fellow dancefloor catnipper I Feel Love, it's been a DJ's best friend (long enough for a wee break). We know all this because that's what happens when a piece of art transcends its time.
Without Blue Monday, New Order would still be an extraordinary and brilliant band. With Blue Monday, they ascended into the realm of greatness with a timeless classic.
And our No.1 New Order song is…
TRUE FAITH
Both the lyrics to True Faith and 1963 were written by Bernard when he was 'accidentally' imprisoned at the flat New Order had rented out near Paddington in London.
After the rest of the band had gone to the studio, Bernard stayed behind to nail both songs' lyrics, and he was unwittingly locked in with no food and only water as sustenance. Somehow, though, he forced himself to come up with the goods.
When the other members returned from the session later that evening, despite being extremely pissed off, Bernard had managed to complete both lyrics and the evening descended into a small party when they realised quite what a pair of classics they had on their hands.
"It was a time when I set out to write a hit single. I think we got a rather large tax bill, and we sat down with Stephen Hague to write a Top 40 hit," claimed Bernard to Uncut several years later.
However, Stephen Hague suggested a slight change to the original lyric, as Bernard's "Now that we've grown up together, they're all taking drugs with me" line might get in the way of potential radio play. After the band had completed recording there was some uncertainty as to what track would be the single.
Rob Gretton overrode Hague's suggestion of two separate singles, giving True Faith the lead role, but Gretton later remarked that Hague's decision was indeed the best and they should have been individual releases.
As it was, it gave the band a UK No.4 hit, helped no doubt by a now-iconic video directed by Philippe Decouflé which has been regularly regarded as one of the greatest promos of all time.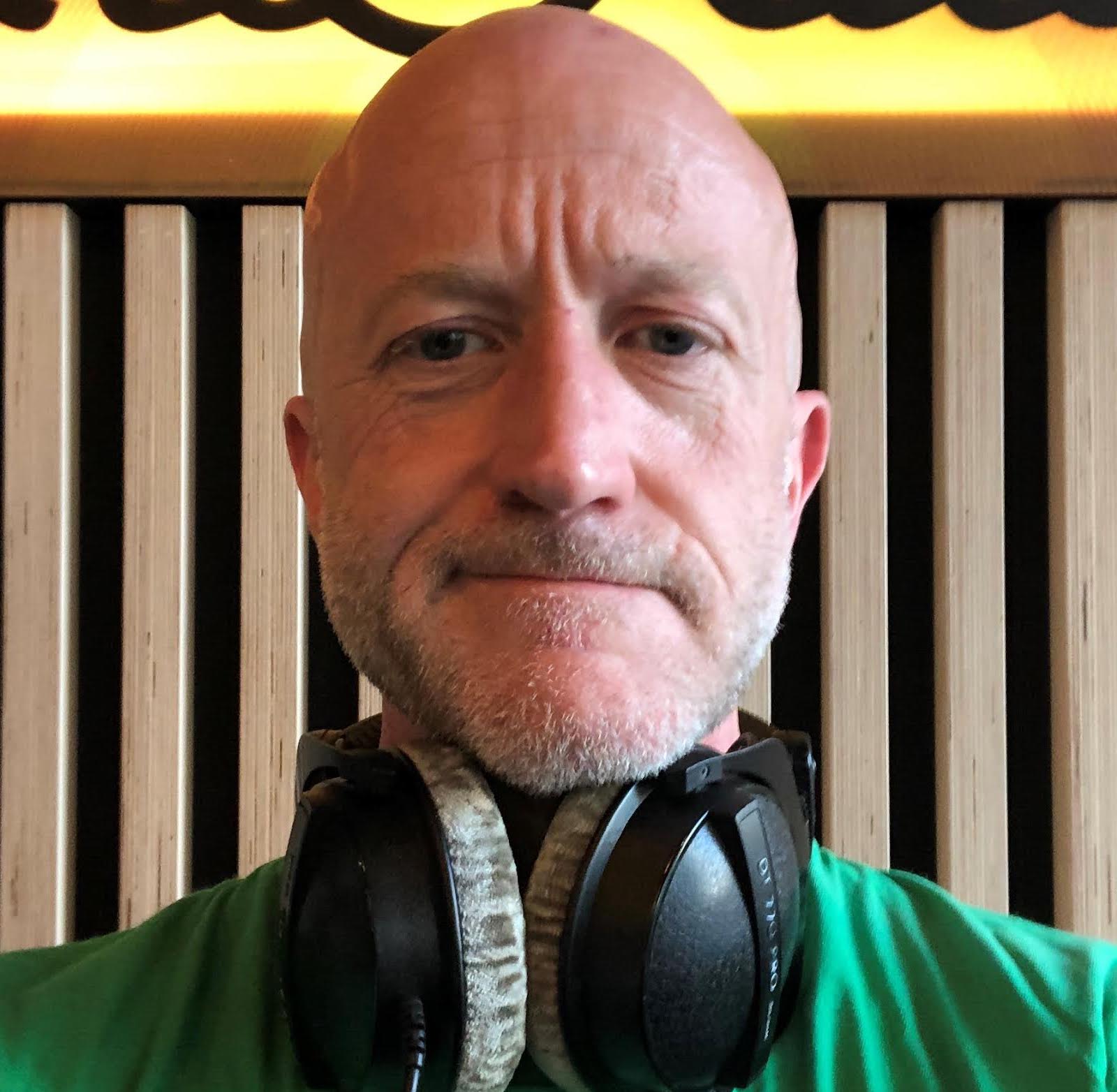 Ian Wade
Ian Wade is a freelance writer and sub editor who has written for a variety of Classic Pop specials, Quietus, MusicOMH, Official Charts and Guardian, as well as doing time for Smash Hits and The Face many years ago. He's also DJed at Spiritland, BFLF and Soho Radio, and is currently writing a book about 1984.