Yazoo's The Collection released
By Classic Pop | September 10, 2012
The synthpop duo Yazoo, Alison Moyet and Vince Clarke, found success in the early 80s. Over just 18 months Yazoo released 2 albums, several hit singles and went on a worldwide tour, now The Collection is released.
Today they release "The Collection", celebrating everything Yazoo. This collection of Yazoo hits features original 12-inch singles as well as dance remixes, commemorating 30 years since Yazoo hit the airwaves.
CD1
Only You
Situation
Don't go
Nobody's diary
The Other Side Of Love
Didn't I Bring Your Love Down
Happy People
Bad Connection
Good Times
Mr Blue
Ode To Boy
Tuesday
Too Pieces
Goodbye 70's
Situation (US 12″ Mix)
Only You (1990 Version)
CD 2
Situation (Hercules And Love Affair Remix)
The Other Side Of Love (12″ Remix)
Sweet Thing
Softly Over
Winter Kills
Anyone
Midnight
Nobody's Diary (Extended)
State Farm
Unmarked
Walk away from love
Ode To Boy (Das Shadow Re-Work)
Don't Go (Todd Terry Freeze Mix)
Goodbye 70s (Black Light Odyssey Remix)
Winter Kills (Electronic Periodic's Sub/Piano Remix)
Situation (Dub Version)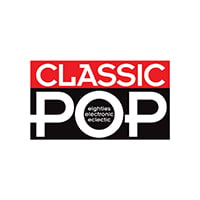 Classic Pop
Classic Pop magazine is the ultimate celebration of great pop and chart music across the decades with in-depth interviews with top artists, features, news and reviews. From pop to indie and new wave to electronic music – it's all here...