Parekh & Singh – Ocean Review
By Classic Pop | April 26, 2017
Wyndham Wallace reviews the eponymous debut album from dream pop duo Parekh & Singh.
If it's true some of the finest pop music is throwaway, then prepare for Parekh & Singh, whose debut is so insubstantial it could blow away in the wind.
This, however, is a compliment, and belies the fact its heart-on-the-sleeve songs are exquisitely crafted and as sweet and sticky as Bazooka Joe bubble gum.
Recent single I Love You Baby, I Love You Doll is, much like its Wes Anderson inspired video, as charming as Kings Of Convenience, while opener Ghost is a dreamy, autumnal classic that lingers long after its (comparatively lengthy) four minutes have dissolved.
By the time they've landed on Newbury Street, a loving ode to the legendary Boston road inspired by Parekh's time studying at Berklee College, you'll find it impossible to believe this enchanting duo are in fact from Kolkata.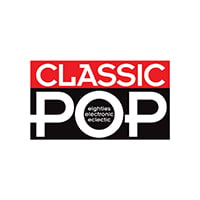 Classic Pop
Classic Pop magazine is the ultimate celebration of great pop and chart music across the decades with in-depth interviews with top artists, features, news and reviews. From pop to indie and new wave to electronic music – it's all here...