Elbow – Little Fictions album review
By Classic Pop | July 19, 2017
Balancing the grandeur with delicacy, Elbow's rhythmic seventh album is grounded by Guy Garvey's Flashes of precious, and very human, insight






[Polydor Records]
4/5
It's dangerously tempting to assume an artist's lyrics are drawn from personal experience, but in Guy Garvey's case it seems fair to speculate. Always a stranger to self-censorship and a dab hand at self-deprecation – qualities that have endeared him to a nation normally wary of transparent displays of sentiment – he addressed a significant breakup on 2005's Leaders Of The Free World, while Little Fictions follows his recent marriage.
So, when he sings on Gentle Storm – in that familiarly husky, vulnerable voice – of how "the clocks reset when I met you" and that he'll "do my shambling best to be near you", one can't help but leap to conclusions.
Little Fictions, however, isn't devoted to passionate proclamations of fidelity. Instead it sounds like the work of a band looking to match Garvey's apparent mood of deep, middle-age contentment with similarly tender, carefree music. Largely free of grand gestures – although the title track is over eight minutes long, any stirring climax will always be overshadowed by One Day Like This – it's instead devoted to minutiae.
Gentle Storm, in fact, offers only a simple drumbeat and occasional keyboard chords as accompaniment, and Montparnasse finds him wistfully "swatting at memories of you" alongside just a piano.
Garvey's lyrical focus, too, is on detailed instants of wonder, most memorable on opening track Magnificent (She Says), where "a tiny pair of hands/ Finds a sea worn piece of glass/ And sets it as a sapphire in her mind".
Bassist Pete Turner's imaginative low-end flourishes, not unlike Colin Greenwood's, ripple beneath elegant, but underplayed, strings, yet they still can't distract from Garvey's marvel at "A world that doesn't even know/ How much it needs this little girl".
And even the massed presence, on All Disco, of the London Contemporary Voices fails to divert our attention from another glorious moment, in which the writer imagines himself to be part of a couple aged 105: "Perverted old-timers," he declares, "I'll feed you one-liners".
Indeed, love, in all its forms, lies at this wonderful album's big heart, never less than on Trust The Sun, its shuffling beat and elegiac piano lines providing distant echoes of Talk Talk's New Grass. "You're my reason for breathing", Garvey announces, and though we can't confirm who he means, their presence has done Elbow the power of good.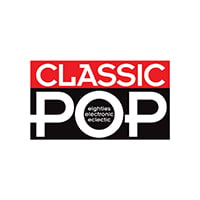 Classic Pop
Classic Pop magazine is the ultimate celebration of great pop and chart music across the decades with in-depth interviews with top artists, features, news and reviews. From pop to indie and new wave to electronic music – it's all here...