One Hit Wonders: Black Slate – Amigo
By Classic Pop | July 17, 2018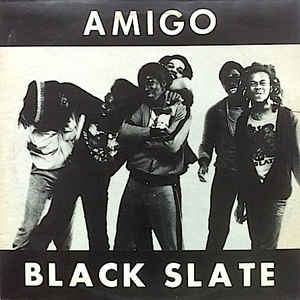 Black Slate established a huge reputation as a backing band for the most highly-rated reggae singers of the 70s, so there was ample goodwill when they went into the studio themselves.
A multi-national sextet formed in London, they provided the music for Ken Boothe when he toured the UK on the back of his success with Everything I Own, and later performed with Bob Marley's favourite singer Dennis Brown at the end of the 70s after the youthful reggae star broke into the UK mainstream with Money In My Pocket. In between, they fitfully recorded their own material, reaching the specialist reggae and indie charts.
Amigo, a rallying call to Rastafarians and a catchy single, was the title track of their second album and peaked at No.9 in the UK in October 1980, just four weeks after release.
A follow-up, Boom Boom, missed the Top 40, stalling at No.51. They continued to gig and release music throughout the 80s and, though there have been long breaks and multiple line-up changes, Black Slate remain together as an entity. Chris Hanson (guitar) and Desmond Mahoney (drums) are the original members still involved.
They are on the bill to perform at the One Love Festival between 31 August and 2 September.
Written by Matthew Rudd, host of Forgotten 80s on Absolute 80s.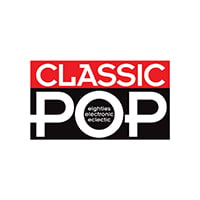 Classic Pop
Classic Pop magazine is the ultimate celebration of great pop and chart music across the decades with in-depth interviews with top artists, features, news and reviews. From pop to indie and new wave to electronic music – it's all here...