Classic Album: Fever – Kylie Minogue
By Mark Lindores | July 18, 2018
Having made her triumphant return to pop with 2000's shimmering disco opus Light Years, Kylie Minogue capped her comeback the following year with a streamlined new sound and a cool new image which saw her popularity reach fever pitch…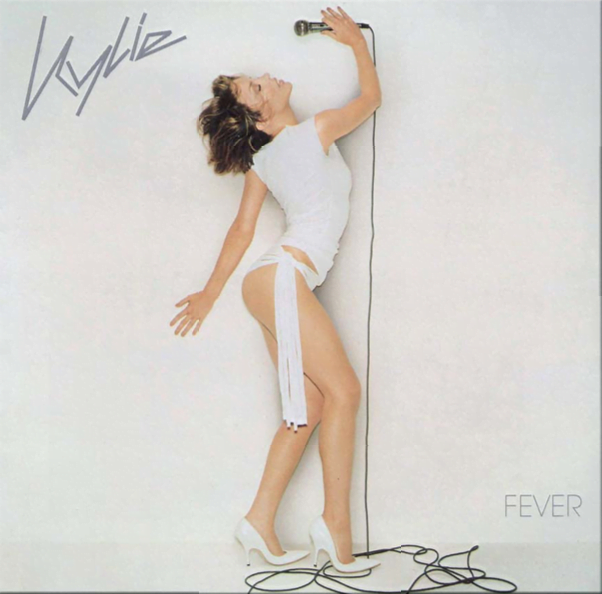 It's hard to imagine now, but when Kylie Minogue, mid-way through a concert at Manchester's Apollo Theatre in March 2001, introduced the song that would be her next single, it was met with sheer ambivalence by the crowd – trips to the bar or toilet and polite nods – none of us there that night had the foresight to imagine the effect Can't Get You Out Of My Head would have when it was unleashed onto an unsuspecting public a few months later.
At the time riding the wave of success that was her comeback album Light Years, her first UK No.1 single since 1989's Tears On My Pillow, Spinning Around, a No.2 duet with pop's golden boy Robbie Williams and a show-stopping performance at the closing ceremony of the 2000 Sydney Olympic Games, Kylie capped her remarkable comeback with the On A Night Like This Tour.
Having experienced pitfalls and frustration towards the end of her time on Deconstruction Records, the singer's career rejuvenation tasted that much sweeter and she was desperate to maintain momentum, already laying down the groundwork for her next album before touring her current one.
The genesis of the Fever album came towards the end of 2000 while Kylie and her label Parlophone were at loggerheads deciding what to release as a fifth single from Light Years (it had boundless possibilities).
The Goddess of Pop wanted to release Your Disco Needs You, a rallying call to arms inspired by the Village People's Go West as a thank you to her gay audience for supporting her during her career lull, the label felt that the campy disco track would push Kylie further into niche act territory rather than broaden her audience.
To indicate the kind of direction they envisaged for her, they played her a demo of Can't Get You Out Of My Head. "From the very first time it was played to me I absolutely loved it," Kylie said. "It was exactly what I was looking for – cool, edgy, simple.
"Then I started panicking: 'Are you sure we've got it? No-one else is going to record it?' I just wanted to get in the studio and record it as soon as possible, I was so excited."
Written by Cathy Dennis and Rob Davis, the song had already been rejected by S Club 7 and Sophie Ellis- Bextor before Kylie's A&R man Jamie Nelson heard it and said it was the perfect song for the progression Minogue was looking to make musically.
"Even though Kylie wasn't the first artist to be offered the song, I don't believe it was meant to go to anyone other than her, and I don't believe anyone else would have done the incredible job she did with it," Cathy Dennis told M Magazine. "It was a very natural and fluid process, the whole thing was written in about three-and-a-half hours.
"We had the 'can't get you out of my head' bit and we had the bridge, but it needed another hook. We knew it didn't need another lyric, so I just went 'la, la, la…'"
The song informed the direction of Kylie's next album and, feeling inspired, she headed into the studio to begin work on the album, collating writers, producers and ideas before she went on tour.
As well as asking Cathy and Rob to submit more songs, she teamed up with writers that she'd worked with on Light Years, Steve Anderson and Biffco [Richard Stannard], Ash Howes and Julian Gallagher as well as several new writers/producers who had submitted tracks.
Work on the album resumed after Kylie completed her On A Night Like This Tour in May in Australia. She flew straight to the US to work with Mark Picchiotti in Chicago before returning to the UK to finish the album at London's Olympic Studios and Biffco's studios in Dublin.
Throughout the summer, she recorded around 25 tracks, including a pair of Greg Fitzgerald/Tom Nichols cuts (one of which became the title track) and two more tracks from Cathy Dennis and Rob Davis.
After repeated playbacks to what she had recorded, Kylie and her label began formulating a cohesive direction for the album.
What we set out to do with Fever was to make it a culmination of everything I've learned an everything I've done," said Kylie. "Everything I've done well, and also everything that I've done terribly in the past!
"I just feel like the album has the best of both worlds – Light Years and Impossible Princess, it's a summation of the two. I feel like I'm starting to develop a style that's my own and though it's very challenging, I'm enjoying it immensely."
Having decided on a more stripped-back version of dance-pop than the OTT opulence of Light Years, Fever's foundation was in electro rather than disco and that also informed the aesthetic of the album.
While Light Years had conjured up images of Studio 54 and poolside parties, Fever's points of reference were sci-fi and minimalist modernity.
Fashion photographer Vincent Peters, who had shot Kylie for her Light Years cover as well as an editorial in Vogue magazine, shot the singer against a plain white background wearing a white t-shirt, knickers and heels holding a microphone for the album cover – it is a new take on Jean-Paul Goude's iconic photograph of Grace Jones from the Island Life cover.
When it came to shooting the video for Can't Get You Out Of My Head, Jones' influence remained prevalent.
Fashion designer and DJ Fee Doran, a friend of Kylie's stylist William Baker, was asked if she had ideas, as she had similar points of reference to what William and Kylie were looking for. When the singer visited Fee's studio, she spotted a hooded jumpsuit and asked to try it on.
"Kylie's half my size, a fragile little bird and I'm this big clumsy oaf," says the six-feet-tall Fee. "It was laughable because it drowned her but she knew what she wanted. We pinned it up and even then, we could see it was going to look amazing. Her grandmother was a seamstress so we discussed how we were going to tweak it"
With the video wrapped, album finished and artwork completed, Fever was set for release on 1 October 2001, with Can't Get You Out Of My Head proceeding on 8 September.
As the record company began arranging Kylie's promo schedule, they were dealt a blow when it was revealed that the release of Can't Get You Out Of My Head embroiled her in a chart battle with Victoria Beckham's debut solo single Not Such An Innocent Girl.
"I did ring my manager as soon as I heard and asked whether we should change it," Kylie said. "In the end, the cards had been dealt and I just had to play the game. If it hadn't been Victoria I would have just been in competition with someone else."
The extra publicity generated from the 'chart battle' helped both records and, when it was revealed in the midweek charts that Minogue's single had sold 125,000 copies in its first three days, the face-off was already won.
Nevertheless, Kylie was overwhelmed when she found out the final chart position. "It was one of those movie moments," she said.
"My record company has a number that you call that gives the week's chart result. The voice on the phone said: 'Kylie is No.1 with sales of 306,000 copies'. I was absolutely flabbergasted. I just thought, 'that can't be right'."
The single spent four weeks at No.1 and she did the double when Fever entered the album chart at No.1. Internationally, both the single and the album fared just as well. Can't Get You Out Of My Head topped the charts in 40 countries while Fever went on to sell six million, the most successful album of Kylie's career.
The critics universally praised Kylie's mature take on dance-infused pop and an arena tour was announced, beginning the following April. Underestimating the demand, KylieFever2002 sold out within minutes and the initial number of dates doubled.
The success continued into the new year. Plans for In Your Eyes, Fever's second single, had to be postponed by a month due to the enduring success of Can't Get You Out Of My Head (the label were at one point considering deleting the single in order to continue Fever's release strategy).
When Kylie performed it as a mash-up with New Order's Blue Monday at The BRITs the following February, it was still in the charts. As well as delivering an iconic performance, she picked up awards for International Female Solo Artist and International Album.
Living up to those international plaudits, Kylie was forced to sacrifice 10 days of her tour rehearsals to fly to the US where Can't Get You Out Of My Head topped the dance chart and landed the singer with her first Top 10 hit since The Loco-Motion.
With Fever following it into the US Top 10, she had conquered the final market where success had so far eluded her. Kylie-mania had reached its zenith.
Kylie Minogue – Fever: the songs
1. More More More
Fun, frothy and flirty, More More More sets the agenda for the rest of the album. Spiritual brethren of the dirty disco of Andrea True Connection's risqué track of the same name, the house-inflected opener, written and produced by Tommy D, sees Kylie at her most alluring. Very much capturing the carefree abandon of disco in its lyrics, the production gives it a modern twist.
2. Love At First Sight
Co-written by Kylie, Love At First Sight is a standout on the album, one of her personal favourites and a regular highlight of live shows. A breezy ode to the feeling of being in a new relationship, the song is elevated by its state-of-the-art dance production which evoked recent hits from Daft Punk, Modjo and Stardust's Music Sounds Better With You. Released as the third single from Fever, Love At First Sight reached No.2 and became her third ever US hit.
3. Can't Get You Out Of My Head
Thirteen years into her pop career and Kylie scored her biggest hit. The track saw Minogue embraced by the dance world, not only for the song in its minimal electro form, but in various remixes – the most popular of which was Erol Alkan's mash-up of the vocal over the backing track of New Order's Blue Monday, which was a staple of his sets at celebrated club night Trash. Kylie took the mix mainstream when she performed it at the BRITs in 2002. Stuart Crichton created an official remix of the track for the B-side of Love At First Sight.
4. Fever
Written by Greg Fitzgerald and Tom Nichols, Fever's title track is a departure from the dance-pop sound that dominates much of the album, instead being an updated electro track inspired by the New Romantic sound of the early 80s. Lyrically, the song's tongue-in-cheek flirtation between a 'lovesick' Kylie and her doctor gives it an air of 'Carry On Kylie', a narrative brought to life on ITV's An Audience With Kylie, in which she performed it in a campy doctors and nurses scenario before an audience of bemused-looking celebs.
5. Give It To Me
Fever's weakest song, Give It To Me's hard electro-funk sounds out of place on the album and could have been replaced with some of the strong tracks relegated to B-side/bonus track status such as Tightrope (a hidden gem of her discography), Good Like That or Boy. Heavily treated with chopped-up vocals and an annoying recurrent telephone ringing, the song is an experiment that didn't quite hit the mark.
6. Fragile
After the sonic chaos of Give It To Me, the soothing Fragile is a beautiful mid-tempo track with a dreamy vocal from Kylie perfectly capturing the essence of the song which details the feeling of vulnerability in a relationship, singing: "'Cause I'm fragile when I hear your name/ Fragile when you call/ This could be the nearest thing to love/ And I'm fragile when I hear you speak/ Fragile feeling small/ This could be the closest thing to love," over a hypnotic soundscape.
7. Come Into My World
A last-minute addition to Fever and another triumph from Rob Davis and Cathy Dennis, Come Into My World treads a similar sonic path to Can't Get You Out Of My Head. The fourth and final single from the album, it was re-recorded for the album's deluxe edition and single release (apparently as Cathy Dennis' backing vocal was too prominent on the original) though Kylie's breathy vocal sounds flimsy in contrast to the stronger original. In 2004, Kylie won her first Grammy for this song for Best Dance Recording. Come Into My World was also the basis for one of Kylie's best ever remixes when it was given an electroclash reworking by Fischerspooner.
8. In Your Eyes
A dance anthem, In Your Eyes is a sultry ode to lust across a crowded nightclub with an aggressive beat and infectious chorus and the perfect follow-up to Can't Get You Out Of My Head. However, despite its release being pushed back by a month due to the endurance of its predecessor, In Your Eyes was still somewhat overshadowed. It was also notable for self-referencing, with Kylie imploring: "Is the world still Spinning Around?" The album's second single, it reached No.3 in the UK and No.1 in Australia where it was also released as her first DVD single.
9. Dancefloor
Written by Cathy Dennis and long-time Kylie collaborator Steve Anderson, Dancefloor is the song that sounds most like a continuation of the classic disco sound of Light Years. A breakup track on which Kylie berates an ex for not treating her as well as she deserved and getting over him by hitting the dancefloor, the song's message is fairly universal.
10. Love Affair
If Fever had produced a fifth single, Love Affair would almost certainly have been the main contender for release. A perfectly crafted slice of dance-pop with Kylie at her seductive best, Love Affair is a continuation of the narrative from In Your Eyes with a similar clubby style with trance-like inflections. An undeniable album highlight.
11. Your Love
Winding down the album, Your Love is another stunning mid-tempo number. Similar to Fragile, a lilting guitar lends the song a blissed-out Balearic feel. The sole track on the LP from Pascal Gabriel and Paul Statham, Your Love is from the same sonic palette as some of the other tracks on the album which, had they been recorded by other artists with a lesser identity than Kylie, risked sounded same-y rather than succeeding as a cohesive body of work.
12. Burning Up
An anomaly to close the album, Burning Up was again penned by Greg Fitzgerald and Tom Nichols who with this, along with the title track, provided two of the record's best moments. Burning Up's unusual teaming of an acoustic verse with an upbeat, dance-y chorus has been revived recently by Kylie who has deployed a similar structure to her recent hit Dancing. With its gentle, hazy chorus bursting into a bassline and chorus reminiscent of Nile Rodgers' best work, Burning Up was a standout performance of her Fever Tour.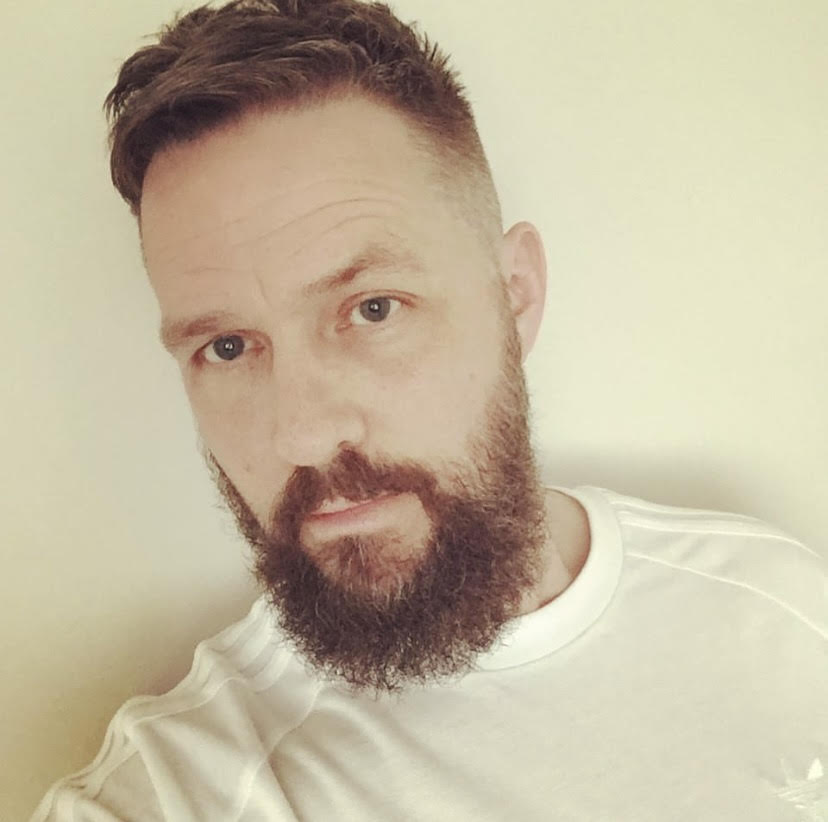 Mark Lindores
Raised on a diet of Smash Hits and Number One mags (literally, he used to save his school lunch money to buy them), Mark Lindores never entertained the idea of doing anything other than writing as a career. After writing for publications including the British and Australian editions of Vogue, Mixmag, Attitude, Total Film, Clash, Notion and Metro, he chanced upon the launch issue of Classic Pop in 2012 and, thrilled with the discovery of a magazine that featured his favourite artists, pitched an idea for issue 2 and has written for the magazine (and Classic Pop Presents) ever since.