Terry Hall and the Fun Boy Three
By Classic Pop | July 19, 2023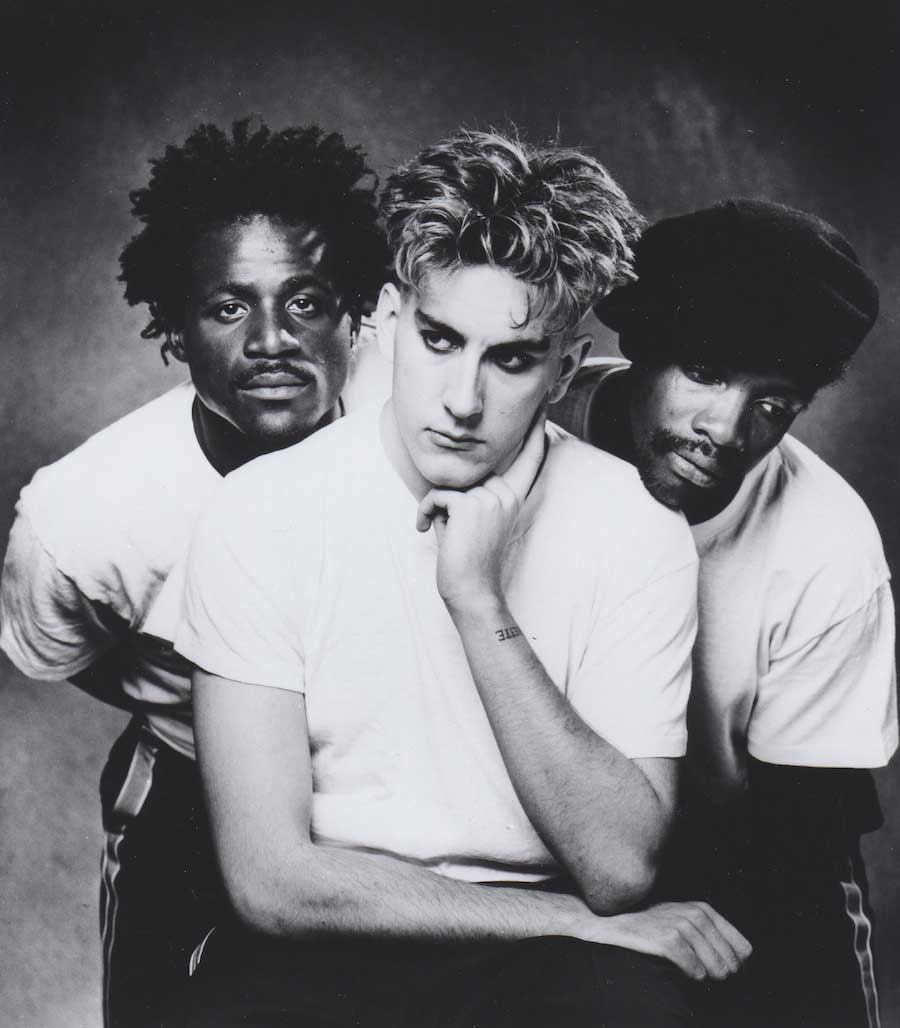 In December 2022, we lost one of British pop's most significant figures with the sad passing of Terry Hall. Shooting to fame with The Specials, he also broke the mould with his next band, too. We celebrate his legacy and, with the help of Neville Staple and Lynval Golding, take a look back at his innovative work with Fun Boy Three… By Dan Biggane
On 18 December 2022, British music mourned the loss of one of its most endearing and iconic stars when it was announced that the singer of ground-breaking Coventry collective The Specials and founding member of Fun Boy Three, Terry Hall, had died at the age of 63 after a short battle with cancer.
"It is with great sadness that we announce the passing of our beautiful friend, brother and one of the most brilliant singers, songwriters and lyricists that this country has ever produced," stated The Specials via social media. "Terry was a wonderful husband and father and one of the kindest, funniest and most genuine of souls."
Just 11 days previous, Classic Pop spoke to Hall's former Fun Boy Three cohorts, guitarist Lynval Golding and vocalist Neville Staple, to look back and celebrate the trio's oft-overlooked body of work.
During our conversation, Golding describes Hall as a "very quiet and private man," before telling us how he was, "a very bright and highly intelligent intellectual," praising him for his songwriting talents for which the guitarist believed he was deserving of more recognition.
Following the announcement, Staple paid his respects online: "I was deeply saddened to hear about Terry Hall's passing… We knew Terry had been unwell but didn't realise how serious things had become until recently."
"In the music world," Staple continued, "people have many ups and downs, but I will hang on to the great memories of Terry and I, making history fronting The Specials and Fun Boy Three together."
DAWNING OF A NEW ERA
Born in Coventry in 1959, Hall joined The Specials as their vocalist shortly after the band was formed by Jerry Dammers in 1977.
Combining the abrasive attitude of punk with the spirited danceability of ska, the group enjoyed success with a string of hit singles on Dammers' independent record label, 2 Tone.
Scoring UK Top 10s with Gangsters, A Message To You Rudy, the Too Much Too Young EP, Rat Race, Stereotype and Do Nothing, alongside two Top 5 albums, Specials (1979) and More Specials (1980), the band's legacy would be cemented forever with their haunting chart-topper, Ghost Town.
Hall had once said that he didn't believe music could change anything, stating: "All you can do is put your point across", but in one politically charged standalone single, The Specials had encapsulated the absolute despair which existed within a deeply divided Britain under Prime Minister Margaret Thatcher.
While Ghost Town topped the UK charts for three weeks during the summer of 1981, divisions had also started to develop within the band. Talking from Jamaica, Golding tells Classic Pop: "Ghost Town is such a brilliant record, but it was around that time that things had gotten a little bit difficult for some of us in The Specials.
"I think we were going through a bit of a patchy spot. We'd been touring and living out of each other's pockets for a long while, so it was time to take a bit of a break and give each other some room to breathe."
"To be honest, everything was getting to be too heavy," concurs Staple. "With The Specials there was one general and if you tried to suggest something different, it was your head on that block.
"I was just a kid from the streets and didn't go to college or anything like that. So, once you go up against a very well-educated guy like Jerry, you just had to step down and take a back seat. I never felt like my input fully got acknowledged and after a while it began to play on my mind.
"I had shared the lead vocals on Ghost Town with Terry and would've liked for that vibe to continue on into our next album. However, Jerry wanted to take our sound elsewhere and create a different kind of muzak. That was a crunch moment for me."
"Terry and I got together to write during the making of More Specials," continues Golding. "I had been the victim of a violent attack and wanted to write about my experiences. I just couldn't understand why somebody wanted to try to take someone else's life because of the colour of their skin. So I wrote the song Why?"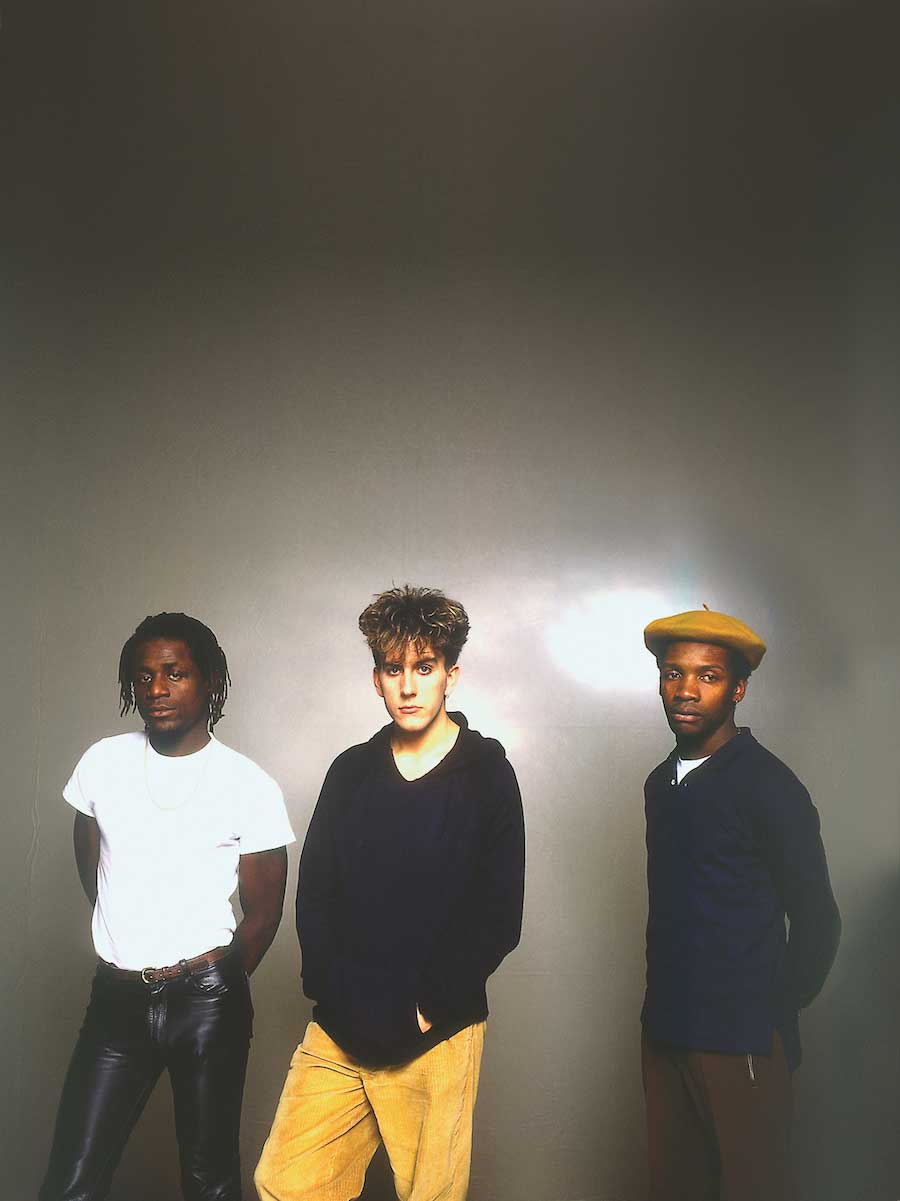 Golding's track would appear on the Ghost Town single alongside Hall's Friday Night, Saturday Morning. Arguably the singer's most significant lyrical contribution to The Specials, his sombre working-class wit shines on what Hall would describe as, "a mundane song about a mundane lifestyle".
"I believe I'm blessed to have worked with both the best lyricist in the world in Terry and with one of the very best arrangers in Jerry," considers Golding. "It's a real pity it didn't work out with The Specials because they had such amazing creative visions.
"On those tracks you can hear the direction we thought the band should be heading. After making Ghost Town, Terry and I reconvened in the studio with ideas for the next Specials album and recorded a few demos.
"We were convinced the natural follow-up to Ghost Town should've been one song we'd written called The Lunatics (Have Taken Over The Asylum). For me, it was a no-brainer because it was written when Reagan and Thatcher were leading the world through dark times.
"When Terry, Horace [bassist Horace Panter] and I recorded The Specials' 2019 album Encore, we thought it was necessary to go back and revisit the track as we headed through another unsettling political period.
"It felt like the lunatics had once again taken over the asylum with Trump in the White House and Brexit/Boris intent on turning people against each other in the UK."
Rhoda Dakar, vocalist of 2 Tone outfit The Bodysnatchers, tells Classic Pop: "Terry played me a demo cassette of Lunatics in the airport on a Walkman before I went out with The Specials to America in 1981.
"I sat there in the terminal and thought to myself, 'Wow! this is brilliant… so, Terry is actually a great songwriter as well'. I thought the song was quite remarkable."
"At that time Terry and I were getting impatient," acknowledges Golding. "We couldn't wait for Jerry to press the go-ahead button for us to advance with Lunatics, so it was then when ideas for a separate group started to develop for me."
WE'RE HAVING ALL THE FUN
Backstage at Top Of The Pops, where The Specials were recording a performance of Ghost Town, Hall, Staple and Golding announced to the rest of the band that they were breaking away.
"When you're mentally tired, you don't really think, you just kind of react," admits Golding. "Possibly we could have gone on with The Specials and become mega wealthy like U2, but would that make us happier? No, I don't think so."
"Terry, Lynval and I left The Specials because it felt like we had no input and, if we did, it didn't feel like we were being recognised for it anyway," says Staple. "When we left the band, we didn't know which road we were going to take.
"All we knew was that it was going to be different. While Terry was seen as the 'main one', it wasn't like the Jerry thing. Everybody, all three of us, had a freedom to do whatever we wanted, everything was equal. We'd just throw ideas around and we were the ones [sings] 'having all the fun!'"
Golding says: "As we were the three front guys in The Specials, it was very easy to separate ourselves off from the group. For us, the freedom to experiment was a lot greater within Fun Boy Three and we could all try different ideas and progress as musicians. Being a creative artist, you have to keep moving."
"Musically, it was totally different from The Specials," adds Staple. "I wouldn't necessarily call it pop, but I would say it was a new type of music. For the first record there was no 'band', we'd just asked for percussionists to come in and join us in the studio.
"I was able to learn to play the trumpet when I was in Fun Boy Three. You'd have time to do stuff like that. I wish I could've learned to do that kind of thing with Rico [Rodriguez] and Dick [Cuthell] while I was in The Specials, but there never was the time."
Entering the UK Top 40 at No.37 in November 1981, The Lunatics (Have Taken Over The Asylum) would peak at No.20 for three weeks before slipping out of the charts.
The reasoning for such a disappointing performance is a mystery, but perhaps Staple's observation offers something of an explanation: "There were a lot of people who turned their noses up at what we were doing at the time, saying, 'Ooh that's not The Specials…' – well, we were not supposed to be The Specials!"
Perhaps Fun Boy Three didn't pack the same immediate punch as The Specials' brand of socio-political ska-punk, however the hits would soon land.
After the Top 20 success of The Lunatics (Have Taken Over The Asylum), the band found themselves in the Top 10 with both It Ain't What You Do (It's The Way That You Do It) and Really Saying Something, which they recorded with an unknown trio of girls, who'd go on to score the world's highest number of chart entries by an all-female group.
Golding says: "Fun Boy Three were pretty laid-back. We enjoyed success, but we were never as forceful as The Specials. That doesn't mean the songs weren't as lyrically or musically strong, I believe they're just as important and played a big part during that period.
"Terry and I shared everything when we were creating, I just had to come up with an idea or a title of a song and he'd come back with all of the lyrics… like a mind reader he could get into my head and say everything I was thinking.
"Another example of his inventive foresight was the decision to work with Bananarama. Terry spotted those three girls and said, 'We're going to release a pop record with them'.
"He then plucks this old jazz song out from nowhere, [sings] It Ain't What You Do, It's The Way That You Do It, and the next thing you know it's a hit. I must give Terry the credit for having that vision."
Formed as a trio in 1980 by friends Sara Dallin, Siobhan Fahey and Keren Woodward, Bananarama caught the attention of Hall after they appeared in The Face magazine. It Ain't What You Do… proved the perfect launchpad for the 'Nanas in 1982 and helped secure Fun Boy Three a No.4 hit.
Reacting to Hall's death, Bananarama posted online: "We are so saddened to hear of Terry's passing. It was a phone call from him that changed our lives.
"It was a pleasure and a privilege to have known him. We will treasure the memories of the time we spent with this beautiful, talented and funny gentleman."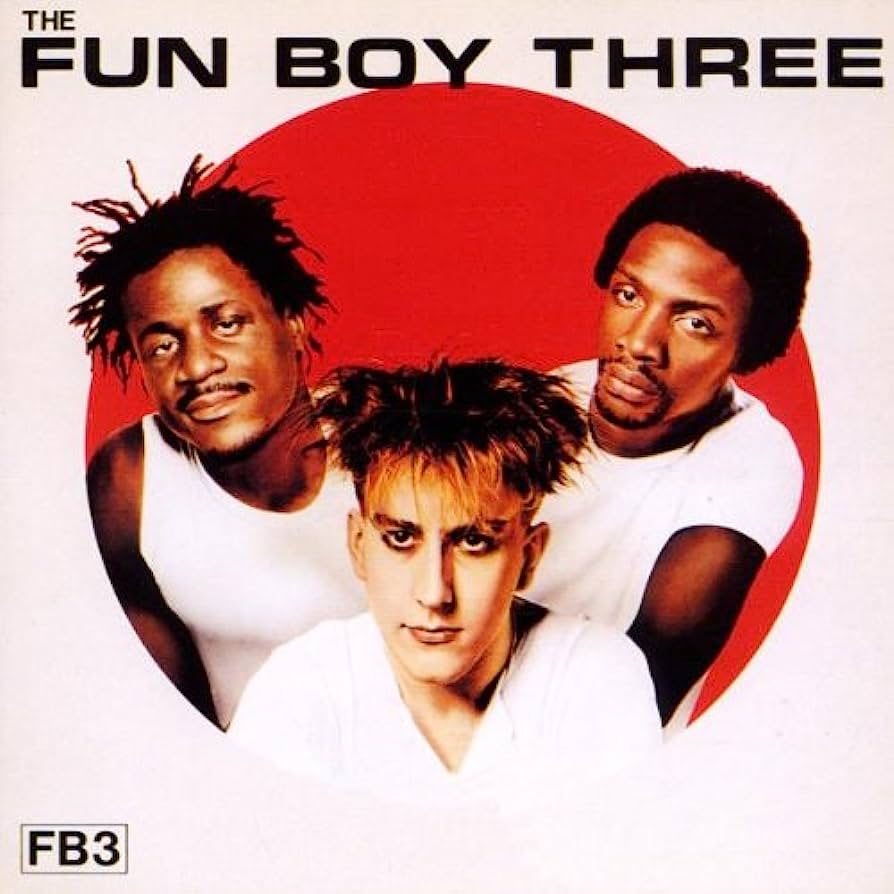 Looking back at the time he spent with Bananarama, Staple recalls: "It was great, I really enjoyed hanging out with the girls. I remember they didn't know too much about working in the studio at the time and seemed to be a bit nervous. So we kind of helped ease them through it all."
"It was such a joyous and creative time," adds Golding. "I think all three of them are wonderful. But I tell you this, man those girls could drink! They drank us under the table!"
ONCE IN A LIFETIME
Released in March 1982, Fun Boy Three's eponymous debut was produced by the band with Dave Jordan who they knew from working alongside Dammers on the More Specials LP.
Fun Boy Three spent three weeks in the UK Top 10 and would peak at No.7. Within a year, the group had recorded and released their follow-up album, the David Byrne-produced Waiting, which had a pop-oriented feel and more polished finish.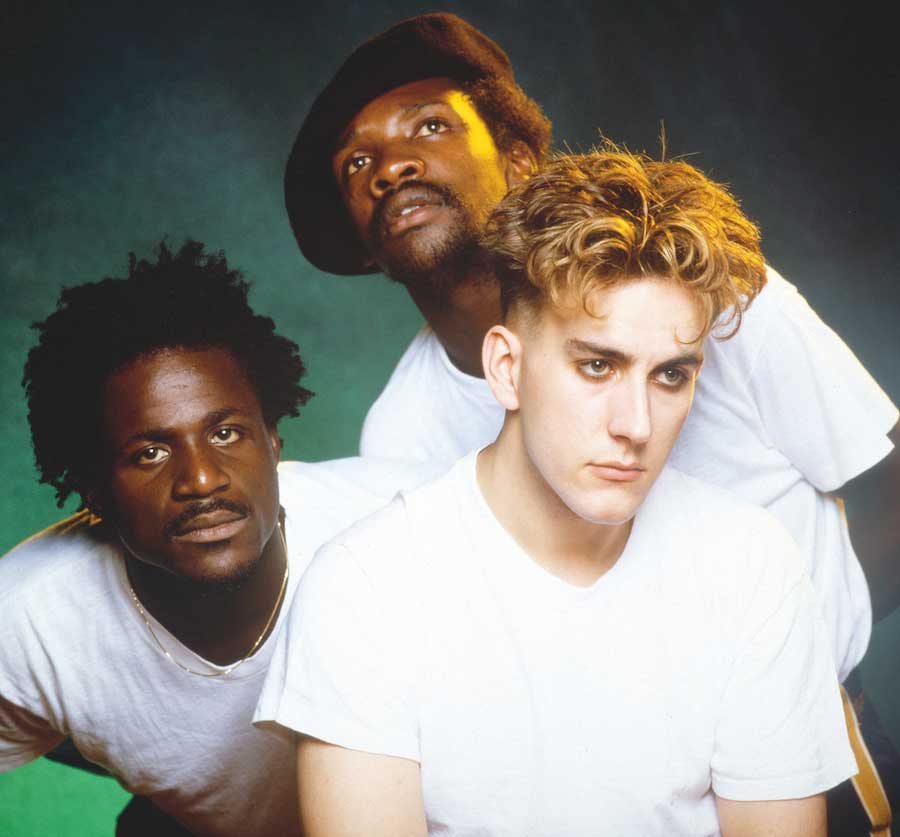 Golding says: "That first Specials album, which we made in 1979, was a 'band' record where everyone contributed. Elvis Costello, operating the production, certainly lifted the process for us all.
"With Elvis there was lots of alcohol in the studio, and we'd often get very drunk… it was very much a white wine and beer album.
"On The Fun Boy Three, we had a different kind of creative fun in the studio experimenting and exploring sounds. Bringing in another 'name' like David Byrne to produce Waiting was inspiring, and his absolute genius tapped into something within us.
"You work with some producers and they come in with these huge egos, but David just let us perform. He's a very quiet man, and would sit in his chair, listen to what we were doing, wait until we'd finish before gently suggesting we tried it a different way. He was so cool, calm and accommodating, a wonderful man to work with."
Staple agrees: "I remember thinking, 'Woah, we're going to be working with David Byrne from Talking Heads!' He was a lovely, down-to-earth guy, and his influence brought with it a chilled vibe, which certainly aided the creative process.
"He also brought with him musicians, and both a musicianship and ability to capture all the ideas we wanted to express. His input was invaluable."
Although Waiting, released in February 1983, didn't enjoy the same chart success as the trio's debut, it was still critically well received – notably by the US press.
Robert Palmer of The New York Times celebrated the LP's "barbed political and social commentary", while David Fricke of Rolling Stone praised Byrne's "artful production".
Spawning two UK Top 10 singles, The Tunnel Of Love (No.10) and Our Lips Are Sealed (No.7), things seemingly ended abruptly for Fun Boy Three when, after two albums, the collective dissolved.
"I didn't know it was going to end," states Staple. "I was in Jamaica on holiday when I received a telephone call from England saying, 'I didn't know that Fun Boy Three had split up'… and all I could say in response was, 'Have we? 'I honestly had no idea, there was no discussion, it just happened.
"We could have carried on and done one more record. It's such a shame we chucked it all down the drain. I really love the Fun Boy Three stuff and I know a lot of people like those records, too."
"In The Specials we had a platform to speak out for a generation and said what needed to be said at the time," offers Golding. "That was such an important thing to do. Our time in Fun Boy Three was always much calmer and there was never any worry of it burning out like The Specials.
"However, it was the right time to have a break, sit back, and look at the journey we'd all been on. Terry wanted to explore other things and I think, if you're an artist, you shouldn't hold another artist back… they need to have that freedom to be creative. I do hope that one day he gets the recognition his talents deserve."
LOVE LOVE LOVE
When The Specials stated that Hall "encapsulated the very essence of life… the joy, the pain, the humour, the fight for justice, but mostly the love", that sentiment reverberated around the music world.
Horace Panter revealed in a moving post how The Specials had planned to record a reggae album in L.A. towards the end of 2022 before Hall was taken ill. He went on to state: "The world has lost a unique voice and I have lost a good friend."
Jerry Dammers wrote: "Terry's death is very shocking, horrible, and tragic news. Beyond our punky start on stage, it was in the studio with Elvis Costello producing, where Terry was able to sing quietly, that I think his hidden strength came out, a delivery which brought out the melancholy in some of The Specials' songs, and which I think a lot of people could relate to."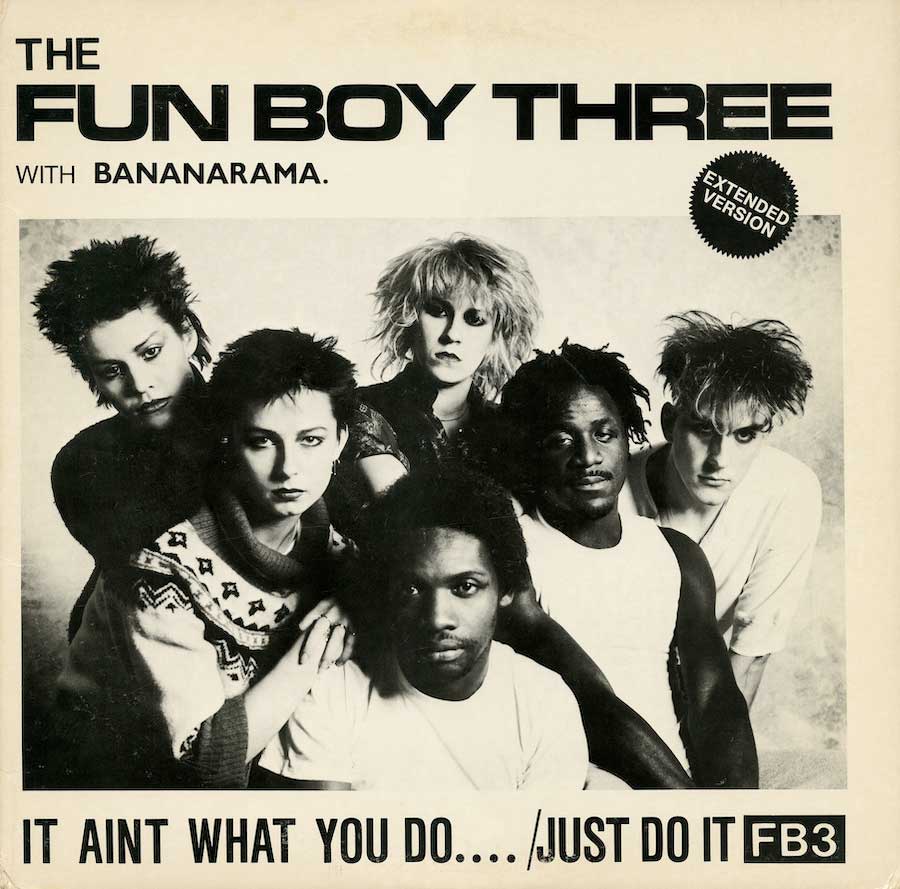 Costello himself added: "Terry's voice was the perfect instrument for the true and necessary songs on The Specials. That honesty is heard in so many of his songs in joy and sorrow."
Rhoda Dakar, who duetted with Hall on The Specials' I Can't Stand It and Pearl's Café, tells Classic Pop: "In The Specials, he brought an anger. It wasn't explosive, as it was with some of the other guys, it was more held down.
"The anger came out in the delivery, in his body language, and through those eyes… he could throw daggers with a look when the audience was being yobbish or sieg heiling. He was very good at standing up to them and was always in control.
"Because he was softly spoken it was even more cutting, people had to shut up to hear him, and then he would cut them off at the knees.
"Following the news that he died it was lovely to find out that so many people held him so dear. I don't think I fully grasped quite how many different collaborations he'd worked on."
In 2009, Dakar contributed liner notes to a reissue of Hall's solo record, Laugh. "I thought the title was apt because Terry was a funny person," she said. "Not funny peculiar, but funny ha-ha. I was always shouting and gregarious, the absolute antithesis of Terry who was reserved.
"I will remember him as somebody who'd do or say stuff for his own amusement, and it didn't really matter if anybody was listening or not. He lived his life to amuse himself, not for other people.
"He loved to take the piss and when I took the piss back, he took it. People who can laugh at themselves with you, are good people as far as I'm concerned."
2 Tone labelmate and vocalist for The Selecter, Pauline Black, wrote in an eloquent tribute in The Guardian: "Terry was always special – the man with the golden voice.
"We will remember his prodigious vocals and songwriting talents, but also his unique place in a radical, visionary movement for humanity that still resonates today… I will miss seeing Terry live that message on stage. I will miss seeing him perform. I will miss him, full stop."
Talking to Classic Pop, Dave Wakeling of The Beat, reflects: "I was taken by Terry right from the beginning. When we first started doing shows with The Specials, it was intriguing to me how he could act both completely connected and absolutely bored all in the same moment.
"There was something really riveting about his style, and I think that his delivery was a huge part of 2 Tone. He could be quite droll and humorous onstage, but offstage was actually very quiet.
"I can be quite sardonic, too, and we had a lot of fun slowly deflating the pretentious situations we often found ourselves in… he really didn't need to use very many words to do it either.
"I was always impressed by the things that he said in his interviews, it was very straightforward, and he didn't necessarily give the answers that people expected. I'm sure he felt that enormous weight of every interview being like a sociology lesson being lifted when he started Fun Boy Three.
"Terry was a very caring man and he always wanted to know if I was doing alright… except on the football pitch! He was a great footballer, but I'll never forget how the mild-mannered man of pop turned into Norman Hunter and cut right through me during one charity match."
Closing The Specials' official statement, the band said, "Terry often left the stage at the end of The Specials' life-affirming shows with three words… Love Love Love."
Thankfully, that message of peace and unity will resonate forever through all aspects of Hall's music.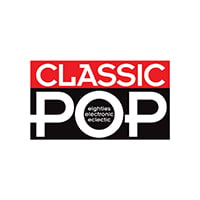 Classic Pop
Classic Pop magazine is the ultimate celebration of great pop and chart music across the decades with in-depth interviews with top artists, features, news and reviews. From pop to indie and new wave to electronic music – it's all here...