Space is the place – Marti Pellow interviewed
By Paul Kirkley | June 23, 2022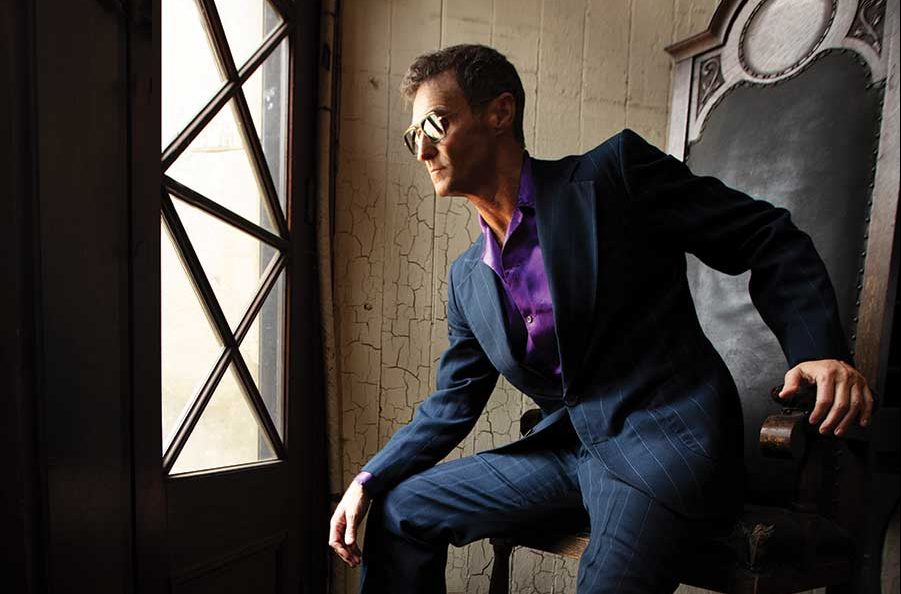 In 2021, Marti Pellow was a man on a mission – and even a global pandemic wasn't enough to stop him recording an ambitious double album inspired by a diverse cast of musical heroes. Here the former Wet Wet Wet frontman tells Classic Pop about looking to the future – and letting go of the past.
"Freaks are born to rule the world," isn't the sort of line you'd normally expect to hear being sung by Marti Pellow, whose trademark grin and unpretentious brand of blue-eyed soul-pop have always marked him out as a relatably ordinary kind of superstar.
But the former Wet Wet Wet frontman's new album, Stargazer, finds him channelling everything from David Bowie's alien freakoid DNA to Ray Davies' vaudeville pop – via Curtis Mayfield, Marc Bolan and Harry Nilsson – in a persuasive homage to his lifelong musical heroes.
"I'm wearing my influences on my sleeve, unapologetically so," says Marti, who's on typically Tiggerish form as he Zoom calls Classic Pop from his impressively well-appointed man cave (complete with actual four-poster bed) in Windsor.
"The day you first realise you're going to be a musician, it invades you, it discombobulates you, it rattles you up internally," he adds of the sounds and visions that fired his youthful imagination. "I can remember watching Ziggy Stardust on TV, or watching The Old Grey Whistle Test, and thinking, 'This is incredible. This is what I want to do.'"
Nearly half a century after Ziggy played guitar, the instrument proved to have a decisive impact on Marti's 12th solo record – his first since signing a new deal with BMG. "I usually write on the piano, so picking up the guitar was a real revelation," he says. 
"Because I'm not exactly one of the best guitarists in the world, it makes me explore things differently. I was also listening to a lot of Bowie and The Kinks, and that all changed the soundscape of the record. In a way, it was about me connecting with the songs as a dreamer." Hence the stargazing.
Clocking in at over an hour, the double album was recorded over two socially distanced four-day sessions in Monnow Valley in south Wales. With producer Andrew Scheps – whose engineering credits include U2, Metallica, Beyoncé, Red Hot Chili Peppers and Adele – at the helm, every track was captured in two or three mostly live 'stream-of-consciousness' takes.
New York Angel – the song in which he sings of freaks being born to greatness – is one of several cuts on the album to tip its hat to the Thin White Duke, and is performed with an appropriately Bowie-ish drawl. 
"It's not meant as a pastiche, but it's fun to discover that timbre of my voice," says Marti, citing Anthony Newley as another inspiration. "I'm lucky to have been afforded the luxury of many different guises," he adds, pointing to his successful 20-year side hustle as a musical theatre star, taking lead roles in the likes of Chicago, Evita and Chess. "I understand that thing of putting on different guises to explore characters."
Would Marti consider himself a music geek, in the Nick Hornby sense? "I've always been a collector," he says. "Waiting in record shop queues with my fellow geeks was how I would get my information. Some of them would be making fanzines – this was Glasgow, during the whole Postcard Records era. I loved all that underground thing."
Despite being named after a Scritti Politti lyric, Wet Wet Wet – which Marti formed in 1982 with former Clydebank High School friends Tommy Cunningham, Neil Mitchell and Graeme Clark – famously eschewed Glasgow's thriving post-punk scene in favour of a sound inspired by the likes of Sam Cooke and Marvin Gaye. "But our background was actually very alternative," explains Marti.
"We'd go watch Magazine or The Fall or The Slits, and then maybe catch a John Cooper Clarke or a Linton Kwesi Johnson poetry reading. We were discovering this whole musical landscape that was available to us, not just soul music. 
"When I sang, though, this sound came out that had been inspired by my parents' record collection – Al Green, Carla Thomas, Ann Peebles. That was the music that, around 15, 16, I really gravitated towards. My apprenticeship started with those singers and those writers – once I heard Stevie Wonder's Innervisions and The Isley Brothers' 3+3, I knew what clothes I wanted to wear."
Stargazer finds the 56-year-old casting back to those formative years on songs like Teenage Rebel, a T-Rex-riffing glam stomper he describes as "the most Clydebank track on the album". But it's far from a nostalgic reverie. "For me, it's an angry song," he says. 
"A lot of my father's friends were unemployed, the shipyards were getting padlocked shut. 
"I remember coming out of school and walking the streets, thinking: 'What am I going to do? Is music going to be my vocation?' There was a real fear of the unknown. There's a line in the song about 'a schoolyard matador', and there was definitely a behind-the-bike-shed sort of bravado, a kind of 'well, fuck you'. But it was also a time of uncertainty. There was a spike and there was a coldness in the air that was brought on by Thatcherism and all that sort of stuff."
The young Mark McLachlan (Marti was a school nickname, and Pellow his mother's maiden name) was training to be a painter and decorator when he suddenly announced his intention to become a pop star instead. His dad wasn't convinced.
"I know why my father would be hesitant," says Marti. "Because he knew a man who could possibly get me into the shipyards, he knew a man who could get me onto a building site – but he didn't know a man who could get me on Top Of The Pops. So there was a fear, there was an element of, 'I don't really know how I can help my boy here, the way my father helped me.'"
Fortunately, Marti didn't need connections, having been blessed with both a golden voice and an unshakable self-belief. "Youth and arrogance is a heady combination," he laughs. "But I knew that it was going to happen. In my head, it was non-negotiable.
"Very quickly I saw people chipping away at their dreams. A friend would say, 'Yeah, I'm going to be an actor'. But they ended up as a butcher. They didn't fulfil the journey that was in them, because real life came knocking on the door. But I kind of rode it out."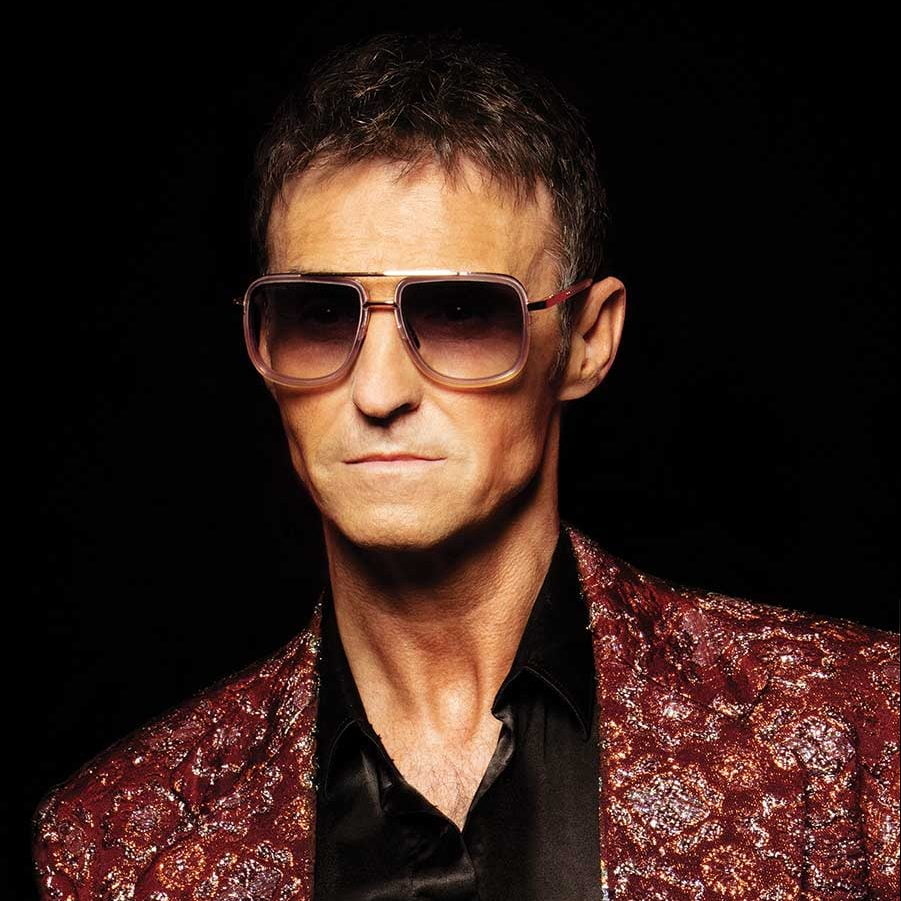 When success came, it came big: a brace of hit singles – including Wishing I Was Lucky, Sweet Little Mystery and Angel Eyes – earned Wet Wet Wet a BRIT Award for Best Newcomer, and their 1987 debut album, Popped In Souled Out, was only held off the top spot by Michael Jackson's Bad.
For follow-up The Memphis Sessions, Marti and Graeme Clark made a pilgrimage to Tennessee to persuade one of their idols, American producer and bandleader Willie Mitchell, to work with them: legend has it Bobby Womack opened the door to them and told Mitchell 'a couple of white kids' were here to see him.
Just when it seemed like their progress might be faltering, the Wets scored a huge hit single with Goodnight Girl, which spent four weeks at No.1 in 1992; two years later, they recorded their ubiquitous cover of The Troggs' Love Is All Around, from the soundtrack to Four Weddings And A Funeral, which took up residence at the top of the UK charts for a colossal 15 weeks, before the band got fed up and deleted it.
They sold over 15 million records, and enjoyed a jet-set lifestyle to match. But by the late 90s, the Wets were disintegrating and, behind the boyish, clean-cut image, Marti was battling an inexorable slide into alcoholism and heroin addiction, which culminated in an overdose in a Chelsea hotel.
Though it was undoubtedly a large contributory factor, he's reluctant to pin all the blame on the pressures of fame. "I always think I would have been what I would have been," he says. "I knew as soon as I had my first drink that I loved it, because it made me feel different. Just as I loved the feeling when I was on stage and playing music and connecting to an audience.
"It's all or nothing with me – if I'm going to do a thing, then I'm all about that. I think that's in my nature, whether that happened to be my music, my addiction, my love for my woman [he's been with partner Eileen Catterson, a former Miss Scotland, for more than 20 years], my family…. It's like, yeah, I'm going for this."
While the rock'n'roll highway is littered with such casualties, Marti set about getting clean with his usual focus and determination, and never looked back. "I worked hard at getting clean and sober," he says. "And that's one thing that I'm so proud of, having those 20-odd years clean, without a drink and a drug. Every day I go, check, check…"
After a seven-year hiatus, Wet Wet Wet reformed in 2004 – a reconciliation partly cemented at Marti's mother's funeral – and continued as a going concern for another 13 years, alongside Marti's solo and musical careers. In 2017, though, the tension between those competing demands finally snapped, and Marti quit the band, seemingly for good. How are relations between them today?
"I don't talk to them," he says, matter-of-factly. "We don't really talk to each other. That's just the way it is."
These are friends he's known since school, though. That must be tough?
"Just by saying that statement there, you know… you can interpret it yourself. I think we'll just leave it at that," he says.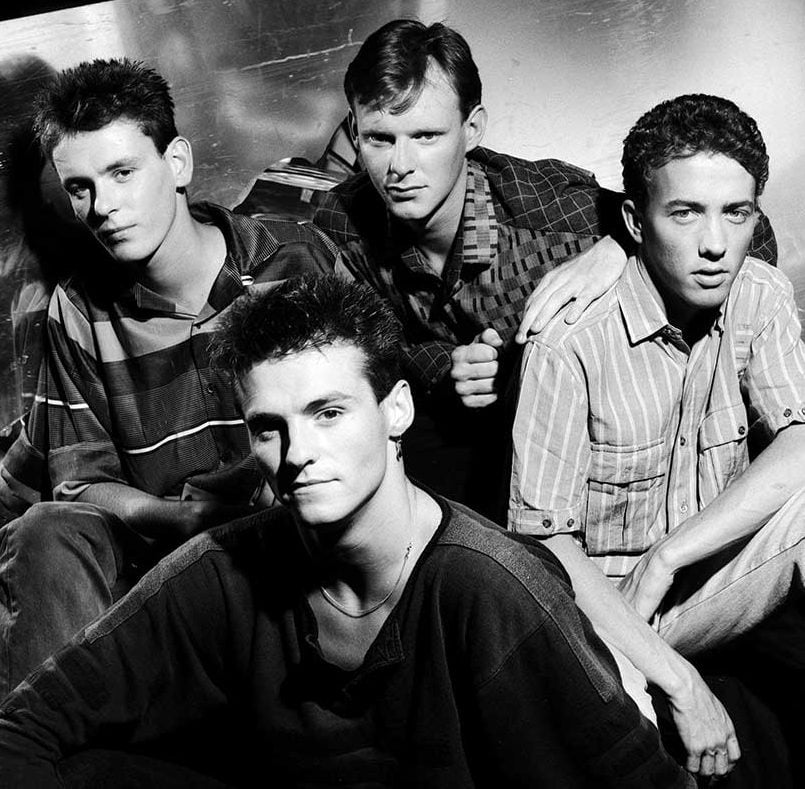 Later, though, he returns to the theme. "Closing that chapter with Wet Wet Wet, and going away and being able to do what I wanted to do as a solo artist, that's been very important to me. This is an album I couldn't have done with Wet Wet Wet. But it was living inside me, and I think it's important that I go and explore that. And so that's why, if I think about Wet Wet Wet and stuff like that, I always think: it's a shame the way it ended, you know.
"I wanted to embrace my solo career and they couldn't really get on board with that. When I chose to take my foot off the pedal with that to focus on writing my music or going and doing musical theatre, it just wasn't acceptable to them."
In June, Wet Wet Wet will release The Journey, their first new studio album in 14 years – and the first with their new frontman, former Liberty X singer and The Voice winner Kevin Simm. Is Marti happy for the band to roll on without him?
"Well… I'm doing what I'm doing and they're doing what they're doing," he says, cautiously. "I said, 'Hey, I don't want that to happen…' But then it was all kind of lawyers and stuff like that, so you just go, 'Well, I'll park it up'. Move on. So I moved on.
"Wet Wet Wet is part of my make-up," he adds. "I'm extremely proud of that wonderful back catalogue of songs and I continue to sing those songs today. It's part of my DNA. But when it was opened up to me that I could write with other people, that I could go out and dance with other people, that was a great revelation to me."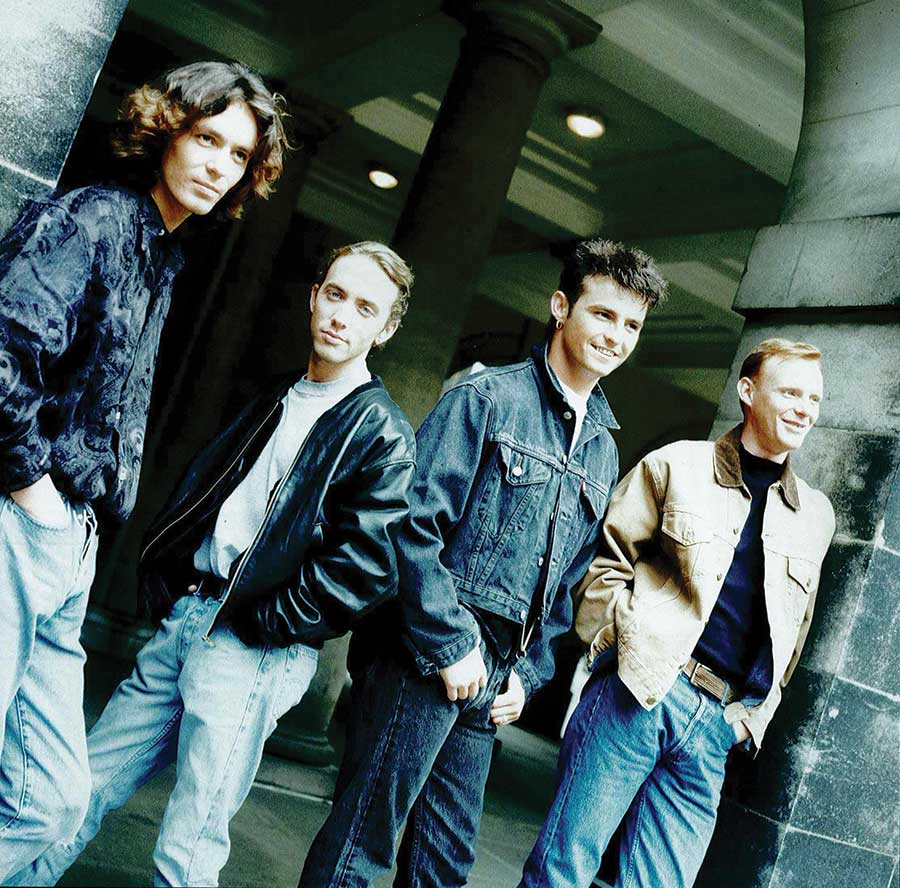 For an illustration of a man enjoying his freedom to cut loose, look no further than the strutting, Curtis Mayfield swagger of new song Urban Alligator, or Black Horse – an infectious 11-minute funk workout that covers an entire side of Stargazer's vinyl edition.
"The night before we recorded it, me and the band sat up shooting the breeze and listening to a lot of music," says Marti. "I may also have supplied a few bottles of nice whisky I'd been saving for the occasion – for them, not me," he clarifies. "The next morning, they all showed up a wee bit kind of rough, and we just decided to groove. And that's when we cut Black Horse."
Elsewhere on the record, Marti indulges his love of 70s West Coast rock with the ballad Don't Be Scared, featuring a beautiful string arrangement by David Campbell (father of Beck). Lyrically, the song tells the story of a man who's lived his whole life without love – but is promised by an angel all that will change in the great beyond. Would Marti describe himself as a spiritual person?
"Well, I don't know…" he reflects. "I don't see God as a guy in a big chair. But there has to be something more, for me. Do I believe that I'll walk with my mum and dad again? Yes, I do believe all that, that's non-negotiable. I just hope that the next time I meet my father we're not arguing! 'Get a real job!'" he laughs. "I love those thoughts, and Don't Be Scared is about not being scared to go there and explore that."
Four decades after defying his father by refusing to get a real job, Marti finds himself in a good place. When not making the album, he's spent the past year "brushing up on my baking and cooking skills", and keeping in touch with fans via his Lockdown Sessions, whose mix of music and chat – recorded in his spare bedroom – have racked up more than 12 million views. Now, though, he's straining at the leash to get out and show the world his latest face.
"The engine's running and I've got my foot on the pedal," he says. "As soon as it's safe to get out on tour, we'll be jumping on it. I've got a new record, a new record company, there's a great buzz. I'm definitely navigating these strange times with a smile on my face."
From someone like Marti Pellow, would we really expect anything less? 
Paul Kirkley
Paul Kirkley is an award-winning writer, interviewer, TV critic, columnist and composer of self-aggrandising mini biogs. His favourite bands include Marillion and Girls Aloud, and not many people can say that. His proudest CP achievement is memorising all 23 members of Bucks Fizz (and associated spin-offs).