Review: Shura – Forevher
By Classic Pop | October 29, 2019
Alexandra Denton's second album, Forevher, centres around her relationship with someone she began dating after the release of her 2016 debut, Nothing's Real. Her intent's perfectly captured by its opener, whose title provides all but six words of its incisive text – That's Me, Just A Sweet Melody – and her commitment's confirmed by its closer, Skyline, Be Mine, whose seductively murmured final words are simply "Be mine". So far, so traditional, then: love's hardly a novel theme.
Wonderful as both are, though – the former a heartfelt piano ballad, the latter a lush, downtempo slice of Foxygen-style synth-pop – it's what lies in between that matters. Forevher offers, to use today's parlance, an example of 'normalisation', but used to foster acceptance, not prejudice. It does so, however, without signposting influences – the shadows of the 80s are everywhere, but rarely specific – and without any fuss about the nature of Denton's affections. Instead, she leaves us to revel in its sonic and human warmth.
In fact, we've already experienced Shura's blissful realisation that "I just fell in love" in Side Effects' easy-going groove when Religion (U Can Lay Your Hands On Me) – which, lyrically, recalls Pet Shop Boys' It's A Sin – reveals her lover's sex. As shards of Barry White-like strings penetrate its appealing gloss, she gasps nonchalantly, "Oh girl, don't stop, please".
Similarly, on Flyin', which effortlessly shifts between Supertramp verses and soulful Janet Jackson choruses, she casually insists "Be my woman, babe, and I'll be yours," while the slick, serene Control celebrates "my got to be girl".
These, however, are blink-and-you'll-miss-them moments. Otherwise, Denton's central narrative is as it should be: nothing extraordinary. The Stage delivers a witty, sexy come-on, and BKLYNLDN's R&B is spare and unhurried. Princess Leia's melancholy is heavenly and hushed, and Forever sounds like Kylie covering D'Angelo. That we need to acknowledge sexuality in the 21st Century is disappointing, but to ignore this aspect of Forevher would sweep aside how unaffected it is. Let's hope that, in years to come, Shura's work is celebrated for its maturity and sophistication. That's why she stands out.
8/10
Wyndham Wallace
*this article contains affiliate links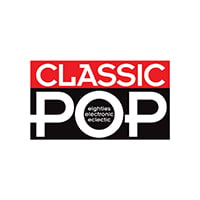 Classic Pop
Classic Pop magazine is the ultimate celebration of great pop and chart music across the decades with in-depth interviews with top artists, features, news and reviews. From pop to indie and new wave to electronic music – it's all here...