Turin Brakes – Invisible Storm review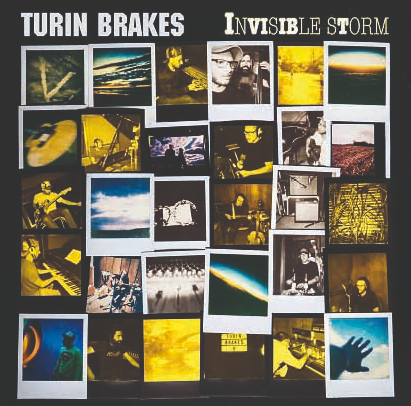 If, from time to time, Turin Brakes have previously appeared a little whey-faced, the quartet tackle that straight away with their eighth album's opening track, the thrusting Would You Be Mine.
Its motorik beat, looping bassline and quiet, curving keyboard lines provide a thrilling introduction, as well as a reminder that the band may have been around since the turn of the century, but are still capable of surprises.
It is, unfortunately, a short-lived display of unfamiliar energy, unmatched by other similarly paced tracks. Nonetheless, it helps establish a fresh patina for their sound, one that suggests a fondness for the vintage MOR tones perfected by Nigel Godrich on Beck's Sea Change. This is most audible on Smoke & Mirrors, but other moments provide comparable pleasures, notably Everything All At Once and, Lost In The Woods, whose harmonies recall Fleetwood Mac.
"On Don't Know Much and Deep Sea Diver, they strip things back to little more than acoustic guitars and voices, the nod to Neil Young so conspicuous that the latter even shares melodic qualities with Crosby, Stills, Nash & Young's Helpless." – Wyndham Wallace
Of course, though, old habits die hard, so Wait, a jaunty, if undeniably melodic number, and Always, with its likeably dainty backing vocals, return to more familiar 'English' territory. Them's the brakes, like 'em or not…
Comments
comments