Denise Pearson Interview: 'The music in the 80s is an era to be reckoned with'
By Classic Pop | January 23, 2020
Family conflict is nothing new in pop music. When The Everly Brothers imploded in the mid-70s, brothers Don and Phil didn't speak to each other for a decade, and only crossed paths once in that time, at their father's funeral. The Bee Gees, The Beach Boys and, perhaps most notoriously, Oasis' Gallagher brothers have all had their feuds – indeed Noel and Liam's shows no sign of relenting.
Eyebrows were raised last year, however, when Five Star's Lorraine Pearson used an interview in a national newspaper to reveal her animus towards younger sister Denise Pearson.
"I haven't spoken to her in five years. We don't get on. She is very much a diva," said Lorraine, adding, "Life is too short to be around people who you don't like and who don't like you."
But Classic Pop can report that the rift has now been repaired and familial harmony restored. According to Denise Pearson: "Lorraine came over [from her US home] just a couple of months ago. We were going to get together but I had work to do unfortunately. But she's coming back and forth.
"We had a wonderful Christmas together, all of us, at Mummy's. And we all broke into Problematic, the first single that we put out. We were just harmonising the vocals. They said it's the best Christmas they ever had. It was the best Christmas I ever had, too.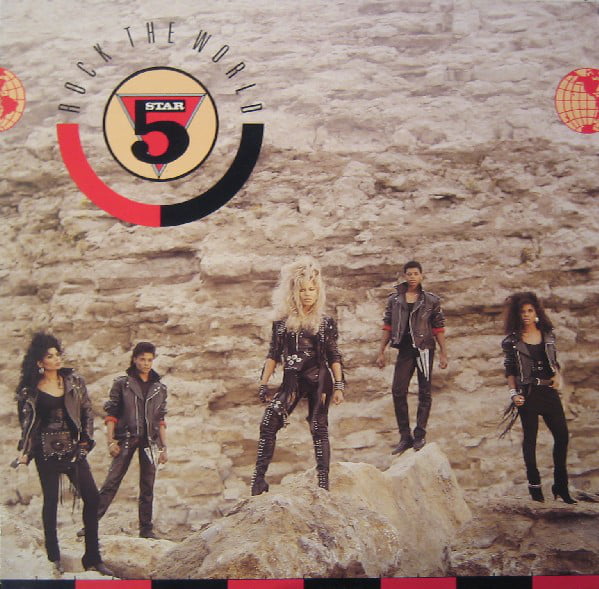 "Sometimes, you have to put these things behind you, because you're always going to be family. Sometimes you break up, sometimes you say things and sometimes you do things that you're not very proud of."
Lorraine isn't the only member of the Pearson clan not involved with the latest incarnation of Five Star. Basically, Denise alone will be flanked by four "amazing dancers in sequinned costumes, doing the original routines" when she tours as part of the 80s Invasion in November.
"When Five Star first started, we were all in our teens," says Denise. "Myself and Delroy were still at school. Mum and Dad put us all together. We just grew up. We have our own families now.
"Del [who also lives in the States] said it was a bit too far to travel and stay away from the kids. I don't know, maybe one day we'll come together when we're all on the same page. But right now, they've all got young ones. Mine are grown up, so I can stay out and party if I want to!"
A Dad With Drive
It wasn't always so. Five Star, who came out of Romford in Essex, were as renowned for their wholesome image as they were for their polished production and slick choreography – all of it controlled by patriarch Buster Pearson, a former recording artist himself who played with Wilson Pickett, Otis Redding and Jimmy Cliff.
A 1986 magazine article characterised him as a Svengali figure who "sits in on most of the interviews, personally checks out every song they're sent, before the group get to hear it, and in any band discussion has the last word" – a characterisation he didn't refute at the time.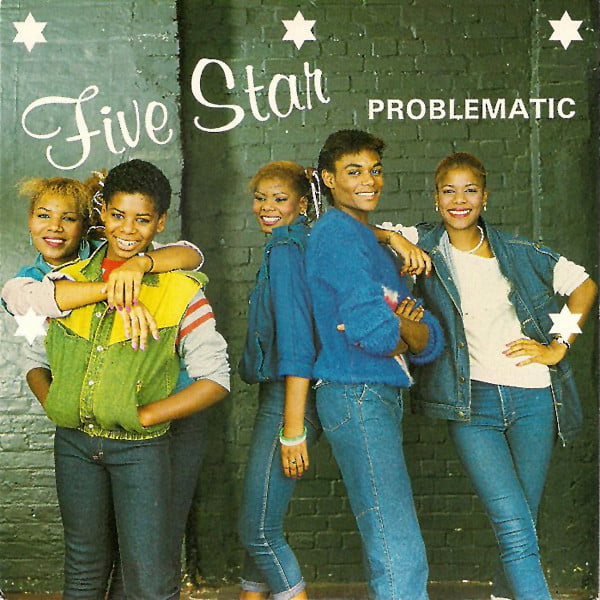 "It's true. But they wanted to start the group on their own. They came to me and said they wanted to be a group and then I put it into action," he explained.
Denise, whose earthy, sweet nature couldn't be further removed from the prima donna tag given to her by Lorraine, retains enormous respect and affection for Buster, who passed away in 2012, and credits him with Five Star's success.
"I always played guitar and always wanted to sing – I wrote about 50,000 songs with the same five chords! – and there was always music in the house. I just said to Daddy, 'You best sign me, otherwise I'm going to go to a record company and I'm going to get them to sign me'.
"Dad had such a long history in the business. He played guitar on tour with Wilson Pickett, and played with Desmond Dekker, a lot of legends. He distributed records, then he was manager for another group. So he wore a lot of hats in the music business, but was consistently in the industry."
School's Out
"At the time, he was looking for three girls to sing this demo called Problematic. So, myself, Lorraine and Doris got together and we sang it and Daddy loved it. Then he had a dream where someone told him to take a different course. Mummy said he told her that he was going to have the three girls in the group. And she said, 'Well, why don't you have the five of them in a group?' Because we're so close in age. We were all leaving school – Lorraine had left, Sted(man) had left and Doris had left. I was just about to leave. Del was still in school, he was 13. Mum said, 'Put them all together and call them Five Star'."
Problematic was released as their debut single in 1983, though it would be another two years before Five Star made chartland with All Fall Down, which peaked at No.15 in Britain and No.6 on the US dance listings. Buster's belief in his progeny was vindicated.
Denise also credits Buster with helping to evolve her voice, as she, among the quintet, emerged to claim lead vocal duties. "Smokey [Robinson] is my main guy. I always used to sing falsetto when I started to write and had to learn about my voice when I started to record with Five Star. It was a great journey. I used to copy the lady who sang the demos, and Daddy said, 'Pronounce the words'. That's why, back in the day, everything was pronounced and clear. Then we got braces on our teeth and it became harder to pronounce [the words]!"
Lorraine has been critical of Buster's management style, referring to a legacy of lost childhoods, few friends and a relentless schedule. While Denise understands that perspective, she disagrees with it.
"We were living together at school, then we moved to Sunningdale, then we all moved to America together. Obviously, we've got to follow our own lives, to the point where you had to sneak out of the house, get the gate remote and go and sleep over at your boyfriend's! And my boyfriend became my husband and I had two kids with him. I felt like I had my own life.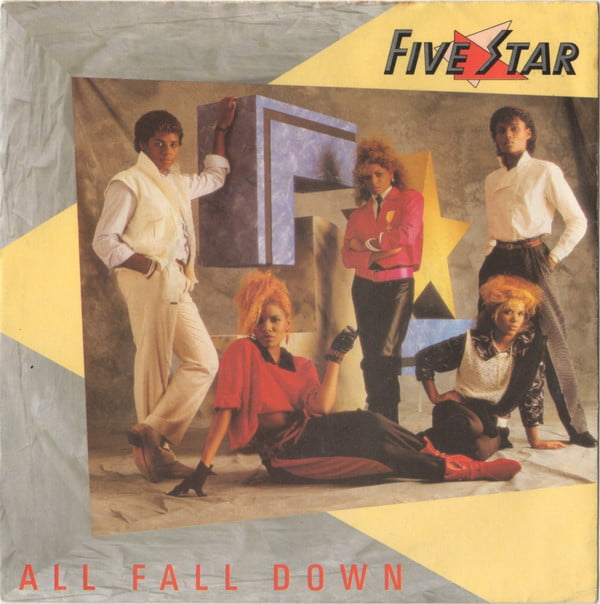 "Fame is fantastic. It's lovely when people recognise you. They still recognise me. I love it. It goes hand in hand. If you want to go and hang out with your friends, have normal friends, nine to five, then choose it and go and do that.
"But we were always rehearsing. If you want something to be great, you have to do it, you have to focus. It's not slavery. Sometimes, you have to make those sacrifices for what you want. That's choice.
"Daddy was a perfectionist. I think I got the same thing from him. I've become perfect in the way that I do things. I don't need the frills. I don't need the drama. I know there's a great back catalogue there. We've got six Top Ten hits, 12 Top 20s in our set. It's an amazing set. "Everybody knows every word of every song in that 40-minute set. So I'm very proud and very honoured – not many 80s artists can say that."
She's aware of the difficult task Buster had by being both a parent and a mentor. "He's got five teenagers, his own kids, so he's father to these five teenagers on the road. His arms were wide. He was talking business and protecting us, making sure that we were fine, you know? A huge responsibility to take on, to have these kids leaving school and then you're working with them. You're guiding them, trying to protect them, and we were kind of coming into our own teenage years, you know how they are, changing and growing. He did an amazing job."
Young Role Models
He wasn't only steering his progeny's careers – Buster believed that Five Star were role models for young black Britons, telling the NME that they were "seen as an example that, despite all the odds, it is possible to break through". Denise didn't see it the same way back then, though. "We grew up in a predominantly white neighbourhood and there were about three black kids in my school. So I wasn't thinking, we're doing black British music for young black British people to style it to, or to think, they can do the same. That wasn't in my mind.
"What was in my mind was, wow, we're dancing and we're singing and people love it and we're on the radio, now we're on the TV and we're doing the Royal Variety Performance and so many people love us. And then we're going to be really famous and go to America and meet Michael Jackson – that's what was in my mind! [Raucous laughter]
"But in Daddy's mind, from his experience, it was very important what we were doing. We were showing everyone that this young black family from Romford are in the charts. They're making it happen. They're driving Lamborghinis and living in a mansion in Sunningdale, which was absolutely phenomenal. We made our dreams come true and anyone can make their dreams come true."
Ah, yes – the lavish lifestyle. When Five Star finally crested at No.3 in the UK with System Addict, following it with five more Top 10 hits from their third album, Silk & Steel, they splashed out on a large pile in the Berkshire golfing mecca of Sunningdale and bought expensive motors. Dad plumped for a Daimler, Mum a Range Rover, Stedman and Doris a Mercedes each, Lorraine a Ferrari, Delroy a Porsche and Denise a Lamborghini.
"Everybody was getting cars. I was the last one to get one! I was like, 'How come I don't have a car?!' Del had his Porsche. I didn't have a car because I couldn't drive. And Daddy said, 'Which car would you like then?' And I said, 'I'd like this one' – and it was a Lamborghini. So he said, 'Pass your test and I'll get it'. But it wasn't about being flamboyant. It was just normal, everyday life. 'What kind of car will you get me, Daddy?' 'I'll get you this one'. It was the taste we had.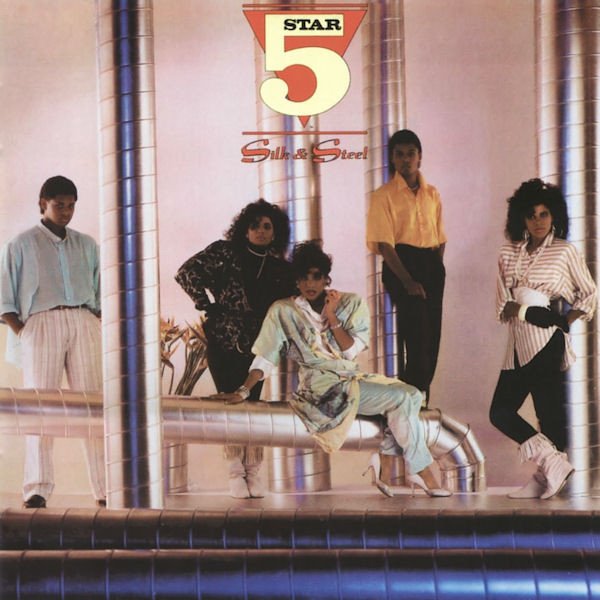 "At the time, we were the first to do it. But now they have MTV Cribs, where stars will invite you into their homes to show you what they have. They have elevators in their house, all these lavish cars, Rolls-Royces and Bentleys. We were the first to do it. If we did it again now, it would be more acceptable because of change, because of reality TV – everybody wants to be a celebrity."
Silk & Steel may have been Five Star's sole British No.1 album, going four times platinum, but for Denise, Luxury of Life established their template – namely, an assimilation of the smooth soundscapes happening Stateside at the time.
"It was fan-bloody-tastic! The music in the 80s is an era to be reckoned with. You know, when Rain Or Shine comes on [She breaks into a Never Mind The Buzzcocks-style a capella intro], the melody's already started. And it's like, 'Oh my God, I love this song', and the singer hasn't even started singing yet.
"It starts with the melody and it gives you life and it gives you breath and it gives you hope and fun. We had the best musicians – Paul Jackson Jr, Greg Phillinganes, Richard Burgess, John Barnes. The majority of the musicians who played on our tracks were Americans. That's probably why people thought we were American, because of the sound."
And, of course, The Jacksons were a major influence. "The soul behind Michael's voice was just amazing. Gorgeous guy, but I wasn't a Michael Jackson fan. I was a Jacksons fan. I've worked with Tito, I worked with The Jacksons on their Unity tour. I got to spend a little time with them. I think they're wonderful people. Any time that Tito comes back into town, I always meet up with him and we end up singing.
"We recorded the Shine album at their studio in California. We got to meet Joseph and Katherine. And Janet's an actual Five Star fan! On my Instagram page, I posted a video of her saying [adopts little girlie voice], 'I like Five Star. Yeah, they remind me of my family'. I was amazed. I knew they were fans but I had never seen this video from a Paula Yates interview until a fan sent it to me."
Life Moving On
The last Five Star album to chart on home territory was 1988's Rock the World, the cover image of which drew inspiration from Bad, with the Pearsons looking tough in black leather. Denise remains proud of the collection, even though it probably hastened the group's demise.
"The production on that was amazing. It was a change that we needed. I was into the leather look. It was a tough image, what with the black leather and the heels and the big hair and all of that."
In 1990, Five Star relocated to the States, ostensibly to further penetrate the market there, but really to escape the UK media who, for a while, made them their whipping boys and girls.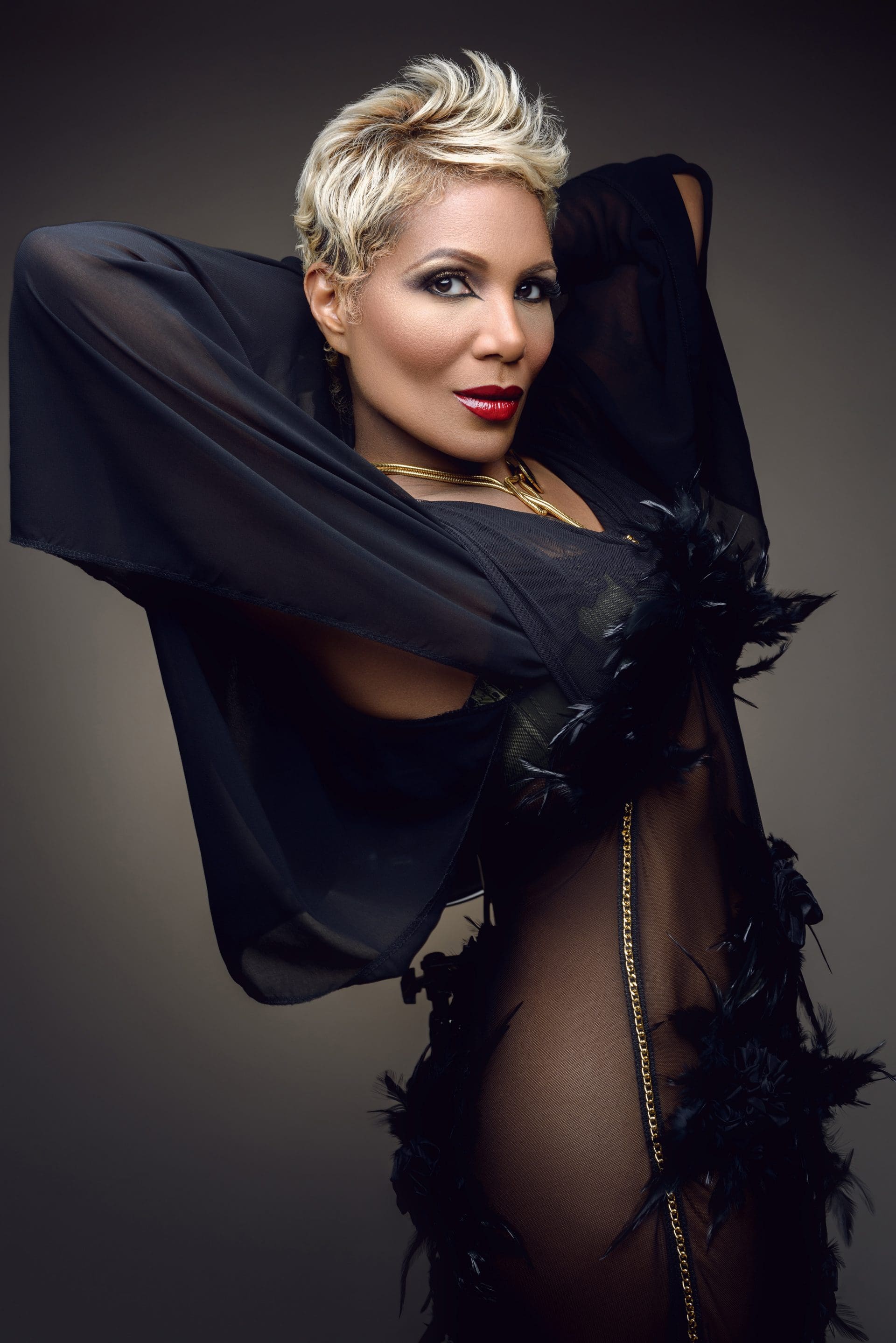 "In Britain, once they raise you up, they bring you down. The move was a protection thing – 'I'm going to protect my family'. So that's what I did – I took us out of the country!"
When Heart and Soul and Eclipse, issued on Buster's independent label Tent, flopped, the Pearsons dissolved Five Star. In recent years, Denise Pearson rediscovered her writing chops at a retreat in Sweden, with many of the songs culled from the experience ending up on Imprint, her 2014 solo debut.
Now, as well as anchoring the new version of Five Star, she's helped Demon Records curate a Gold collection of their oeuvre. "I didn't know I would be the one to take on this role," she reflects. "But I know how hard Daddy worked back in the day. It's our family legacy. It's our teenage years that we dedicated to our career. It's helped so many people's lives, and to take that away – you know, because you don't have four other members – I think that would be a sin!"

David Burke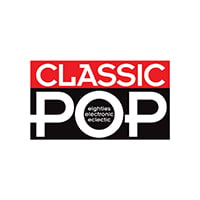 Classic Pop
Classic Pop magazine is the ultimate celebration of great pop and chart music across the decades with in-depth interviews with top artists, features, news and reviews. From pop to indie and new wave to electronic music – it's all here...