Donna Summer's The Wanderer to get 40th anniversary reissue
By admin | August 4, 2020
Donna Summer's iconic album The Wanderer will be re-released on 16 October 2020 to celebrate its 40th anniversary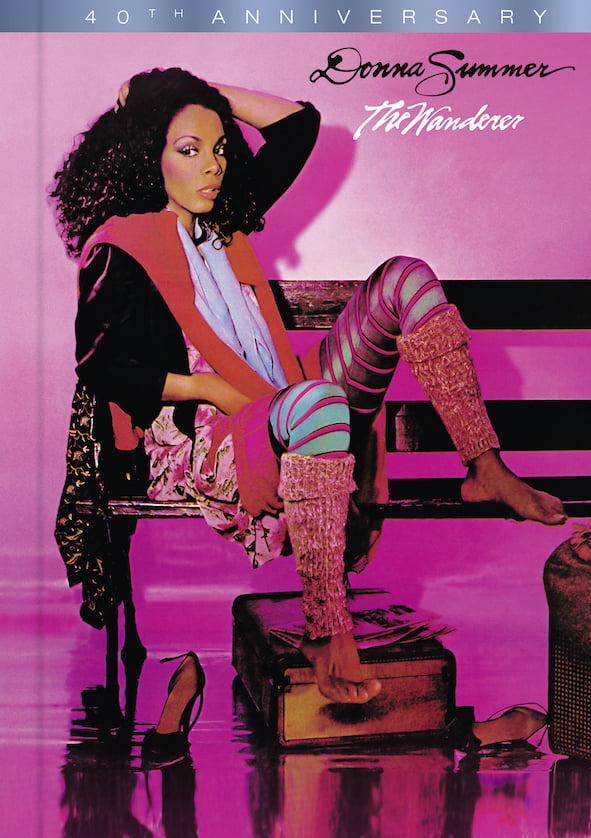 On 20 October 1980, after leaving Casablanca Records to become the first artist signed to new label Geffen, Donna Summer released studio album The Wanderer. Despite US Billboard chart success, excellent production from Giorgio Moroder and Pete Bellotte and standout tracks like Looking Up and Cold Love, The Wanderer was under-appreciated in its time.
Driven By The Music/Demon Music Group are re-releasing the album to celebrate its 40 years and as a reminder to Donna Summer fans that The Wanderer is a hidden gem that has been hugely influential since its 1980 release.
Figo Sound have remixed two tracks, The Wanderer and Looking Up, to accompany the reissue and give it a contemporary feel that firmly plants Donna Summer's music back on the dance floor. Artist and producer Le Flex has also mixed new dance versions of Nightlife and Grand Illusions, so we can expect a fusion of 2020 music with the sounds of 1980.
This re-mastered re-issue is packaged in an A5 media-book and contains newly authored liner notes by noted US writer Christian John Wikane, with brand new interviews conducted with Pete Bellotte, Harold Faltermeyer, Bruce Sudano, Tom Kelly, Figo Sound & Le Flex, as well as his archive interviews with Carmen Grillo and Donna Summer.
The track listing is as follows:
1. The Wanderer [Figo Sound Radio Mix] 3.11
2. Looking Up [Figo Sound Version] 4.21
3. Nightlife [Le Flex Sunset Remix – Radio Edit] 3.51
4. The Wanderer 3.47
5. Looking Up 3.58
6. Breakdown 4.09
7. Grand Illusion 3.55
8. Running For Cover 4.00
9. Cold Love 3.40
10. Who Do You Think You're Foolin' 4.19
11. Nightlife 4.00
12. Stop Me 3.45
13. I Believe In Jesus 3.38
14. Grand Illusion [Le Flex Poolside Mix] 4.02
15. Looking Up [Figo Sound Extended Version] 6.44
16. Nightlife [Le Flex Sunset Remix] 5.41
17. The Wanderer [Figo Sound Full Mix] 3.59
Comments
comments
admin