Call out to fans to contribute to first major exhibition devoted to 2Tone
By Classic Pop | February 9, 2021
Members of the public are being asked to contribute to the first ever major exhibition in the UK devoted to 2Tone which will be presented at the Herbert Art Gallery and Museum in Coventry. 2Tone: Lives & Legacies will run from 14 May to 12 September 2021 to coincide with City of Culture celebrations.
The 2Tone sound originated in Coventry's thriving music scene of the 1970s and the name derives from the legendary 2Tone record label founded in 1979 by Jerry Dammers of The Specials, referencing a desire to transcend and defuse racial tensions in Britain at that time.
The exhibition explores the formation of the record label and examine its philosophy, political and social message, design and impact on the music charts of the day. It highlights the bands that were part of the label, focusing on The Specials, The Selecter and other ska-influenced bands such as Madness, The Beat and The Bodysnatchers.
It will look at 2Tone's continuing influence on music, fashion, politics and culture. It will include interviews and quotes from original band members and third wave bands from around the world, famous fans and 2Tone fanatics. It will also bring the story up to date – with band members touring nationally and internationally.
Francis Ranford, Cultural & Creative Director of the Herbert said: "We are incredibly excited to celebrate the 2Tone phenomenon through this blockbuster exhibition. The support we have received so far from band members, fans and industry experts has been incredible – however we would still like more contributions from fans.
"If you are a 2Tone fan, please share your favourite 2Tone memories, photos and videos with us by emailing them to [email protected] by Sunday 28 February 2021 for a chance to feature within the exhibition.
"We would also be delighted to receive your 'selfie-style' video clips (portrait orientation) telling us 'What 2Tone means to you'."
The exhibition will feature fashion items and memorabilia, including the iconic 2Tone suit, Roddy Radiation's pork pie hat, Fred Perry polo shirt and the Harrington jacket.
The show will culminate in an immersive 2Tone experience celebrating the energy and legendary sound of the bands' performances.
There will be special 2Tone playlists and an area for visitors to leave their own memories, thoughts and highlights of the 2Tone era.
For further information, visit theherbert.org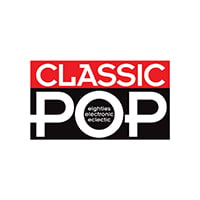 Classic Pop
Classic Pop magazine is the ultimate celebration of great pop and chart music across the decades with in-depth interviews with top artists, features, news and reviews. From pop to indie and new wave to electronic music – it's all here...