Johnny Marr interview: Fever Dreams Pts 1-4
By John Earls | April 29, 2022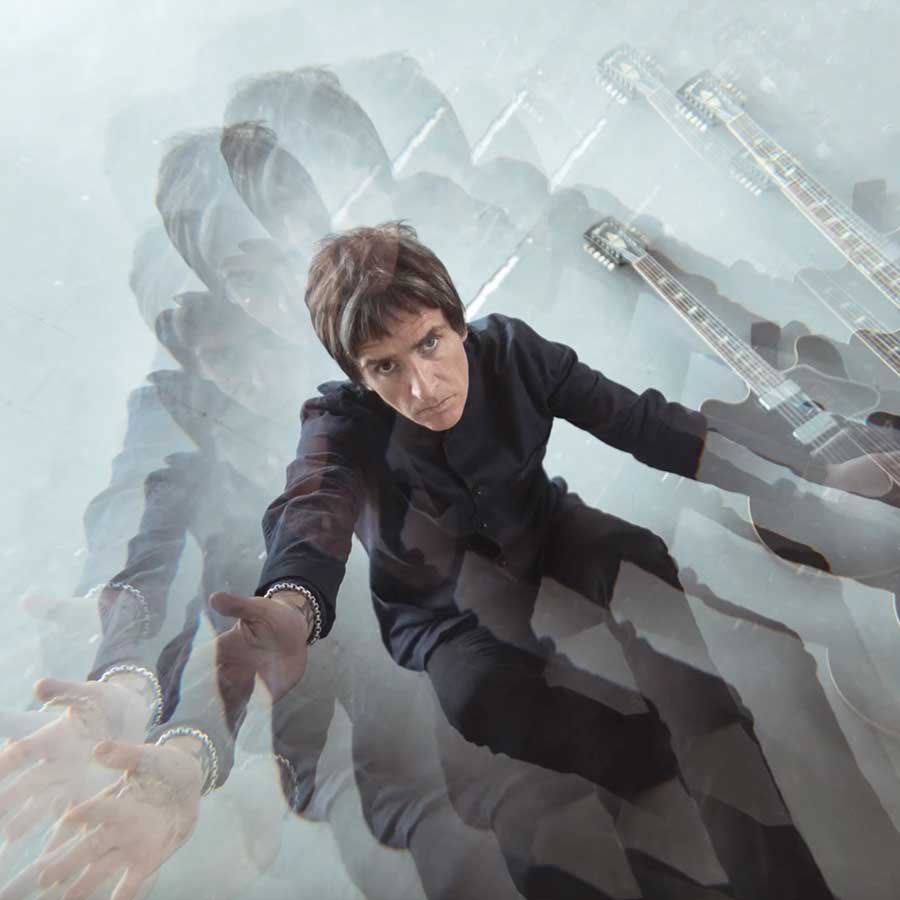 Fever Dreams Pts 1-4 is the first double album in the prolific five-decade career of Johnny Marr. The iconic guitarist reveals all about his visionary new epic, the influence of James Bond, his fears of being earnest and why he's finally decided to get sexy…
Johnny Marr's epic new double album Fever Dreams Pts 1-4 is his fourth solo LP in a career that started with 2013's lively The Messenger. That's significant, not least because The Smiths also released four studio albums. So far as Johnny is concerned, it's a coincidence – but it shows just how far he's come in a decade.
"I didn't realise I was level with The Smiths," he states. "Making four albums? It feels like I've got a proper body of work now, especially with Fever Dreams being a double. I've probably made 50 or 60 solo songs. Put it this way: it feels like I've done the third part of my career."
The 16 songs comprising Fever Dreams Pts 1-4 also make for the first double album Johnny has ever been involved with in the 38 years since The Smiths' self-titled debut.

The album ranges around the irresistible electro pulse of first single Spirit Power And Soul and Sensory Street via the intoxicating darkness of The Speed Of Love and the soulful Rubicon to heartfelt finale Human. At its core, though, these are essentially 16 great guitar-pop songs, rather than a concept album. It's not like Johnny Marr has suddenly gone prog.
"I didn't have any suspicions about doing a double album," laughs Marr, dismissing the notion he'd been wary of the format. "I don't have any of those old punk hang-ups. I don't really believe in dogma."
He'd come close to a double album once before. We Were Dead Before The Ship Even Sank, Johnny's sole LP with indie rockers Modest Mouse, had begun as a 19-track double before ending up as 14 songs in 2007. "The band all liked different songs," Johnny recalls. "Paring that down was a bit of a task." 
Johnny has told Classic Pop before that Modest Mouse are the only one of his past bands he'd be interested in rejoining for an album, and they've continued to be significant in his solo songwriting.
"I know who my audience are," Johnny explains. "I've particularly felt that since I joined Modest Mouse. That's when I began touring again, which is when I started to sense the people who've stuck with me for the whole of my journey. I've picked up a lot of people since, who are equally loyal and into what I do. I feel like we know each other, that there's a thing going between us. After making a record, that audience is my next consideration: the hope they can relate to what I'm doing next."
It shouldn't surprise Johnny's audience that the idea of finally doing the double was from a daydream. "In the months leading up to writing a new record, I had the sense it was the right time for a double album," he reveals. "Then the title of Fever Dreams Pts 1-4 came to me from nowhere. I didn't know what 'parts 1-4' meant, but it sounded interesting." There's a delighted laugh, as there often is in Marr's conversation. "I still don't know why I was so certain 'Pts 1-4' was important, but mystery is one of the great things about being an artist. I set about hunting down what it would mean."
The practical result was not just releasing four-song EPs leading up to the full album, but also making sure there was a variety to each EP. "Fever Dreams Pts 1-4 moves around in a way the three previous solo albums don't," acknowledges Johnny. "It all sounds like me, but there are a few twists and turns. I had an underlying sense this record should be epic, sonically as well as thematically."
Spirit Power And Soul and Ghoster are total bangers, harking back to Johnny's partnership in Electronic with Bernard Sumner. "Most songwriters will tell you bangers are the most difficult songs to write," laughs Johnny. "Moody, sadder tunes are just easier. Bangers usually translate well live, but it's more difficult to write one that isn't corny. I'd love to say I could write them at will, but it often takes a lot of effort." 
Despite sounding a freewheeling exaltation, Spirit Power And Soul was especially problematic, its vocal taking weeks to perfect as Johnny returned to his studio on his own for hours at a time. "I drove myself mad making that one," Marr admits. "I'm really pleased with how it's turned out. I had to look myself in the mirror after the original recording and say, 'You're not there yet, Johnny boy.' Like most things in life, if you put a lot of work in, it comes out right. I've always been like that."
Lockdown guidelines meant it wasn't possible for Classic Pop to visit Johnny's studio, Crazy Face Factory, again. It occupies one floor of a modern, otherwise unremarkable industrial complex on the edge of Manchester. We'd visited in 2018 after Johnny's previous LP, Call The Comet.
"That was a very nocturnal album," reflects Marr, down the phone from Crazy Face. "I was working on it late at night, the only person in the building while I was pottering around. I'd have two film projectors turned on while I was microdosing, to create a bit of disorientation. It got so freaky, even the band had to leave. I slept in here, which isn't ideal behaviour for a grown man, but it added to the ambience of that album."
By contrast, Fever Dreams Pts 1-4 began recording during the blazing hot summer of 2020. But the pandemic meant that Marr was often the complex's only occupant again. "It was extremely solitary and trippy in this huge industrial space," says Johnny. "Night And Day has that atmosphere, but I wanted to avoid making an explicitly pandemic record. I didn't want to sing about face coverings and everything being closed. I had the title already, but the pandemic was like being in a fever dream 24 hours a day."
At the same time as starting Fever Dreams Pts 1-4, Johnny collaborated on the score to Daniel Craig's final James Bond film No Time To Die with Hans Zimmer, the Oscar-winning composer Marr has worked with regularly since director Christopher Nolan's 2010 classic Inception.
Living in Soho while working on Bond, there was a lot of downtime to work on Marr's own album. "I didn't realise until a friend pointed it out, but Receiver sounds like a song from a Bond film," laughs Johnny. "Lightning People goes hand in hand with that period, too. I'm so pleased the riff on Receiver doesn't sound like anything I've ever done, either solo or in any of my bands."
A Bond fan since seeing Live And Let Die as a kid, Johnny relished the chance to work on Daniel Craig's swansong. "Hans told me he wanted to put guitars back into Bond movies," Johnny reveals. "I told him, 'You're talking to the right man.' Any British guitarist who grew up in the 60s and 70s would kill for that gig.
"In the films I've worked on, I've tended to make a lot of noises you'd never imagine being done on the guitar. It's almost a point of principle that I try to beat the synth players to the weirder, creepier noises in a soundtrack. They tend to think, 'The guitar? That's from the 50s! Move over, rocker,'" to which my response is, 'We'll see about that.' The synth doesn't have quite the same relationship with electricity as an amp, with someone putting their fingers on wires. A lot of the stuff I did on No Time To Die comes under the term 'sound design.'" 
Johnny has also worked with Hans on the theme to Top Gun: Maverick. Out in May, the sequel arrives 36 years after Tom Cruise's mega-hit film. Johnny has less of a personal relationship to the jet-propelled saga, admitting, "I did the theme almost by accident, as I happened to be around. It's just something I've done as a favour to Hans, really. I've still not seen the first Top Gun film, to be honest. I was in The Smiths at the time, and none of us were that bothered in watching it."
Speaking of The Smiths, there are rumours that a boxset of their final album Strangeways, Here We Come is being assembled, to follow 2017's deluxe edition of The Queen Is Dead.
"I don't know if a boxset is 'ready', but I've had some enquiries about it," Marr clarifies. "Because of the nature of that record, the basic tracks of some songs sound pretty much the same as the finished article. I went in knowing exactly how that record should sound, and that's how it turned out. The band played particularly well on Strangeways, and some of its songs are my out-and-out Smiths favourites: Unhappy Birthday is brilliant."
Despite its vision always being clear, Johnny says of the idea of an expanded Strangeways: "There's probably a decent enough listen in there. But I don't think there'd be any great surprises. I'm a fan of outtakes – The Beatles' Let It Be Naked is a really good record. But Strangeways, Here We Come wasn't badly produced."
Confirmed extra-curricular activity arrives in April, when Marr supports Blondie on their arena tour. "Blondie are still a great band," enthuses Johnny, who wrote the spiky My Monster on Debbie Harry, Chris Stein and Clem Burke's sparkling 2017 album Pollinator.
"Debbie, Chris and Clem are genuine bohemians, which is something very close to my heart. When my kids were old enough to ask me about class, I drummed it into them that we're a bohemian family. If I was to describe myself politically and philosophically, it'd be as bohemian, and that's how I think of Blondie." 
Johnny's status as a bohemian feeds into his attitude to music. He's been married to his wife Angie since 1985, the couple meeting when Johnny – now 58 – was 15 and Angie 14. Their son Nile is an excellent singer-songwriter, who appears to have inherited his dad's work ethic.
"I started Fever Dreams Pts 1-4 when I was on holiday," admits Johnny. "It was a rare holiday. On the first day, as soon as I sat down on the sun lounger, I started going through all the new song ideas I'd put together at dressing rooms on the Call The Comet tour. Angie said to me, 'What are you doing? You're nuts!' But she's been with me for so long that she knows my process."
Any notion that Johnny and Angie's relationship is cosy after so long together is quickly demolished by intoxicating new song The Speed Of Love. It's Johnny's favourite track on Fever Dreams Pts 1-4 and is built around a dark, sexy, hypnotic pulse.
"Rock music is a great vehicle to express the erotic," Marr theorises. "I really tried to capture eroticism in The Speed Of Love. You have to be careful with a song like that, as it can easily tip over into the wrong sentiment. There's an intoxication to love, an obsession. There's a certain element of danger and vulnerability, as well as sex. I believe in the language of song: phrases that sound great as lyrics, but which aren't poetry, showing the difference between the two.
"There's a line in The Speed Of Love that's like that: 'Let me drown in the sea of madness/ Send your mind, I'll read it now.' It's another song I couldn't have done in any of my bands. Receiver is similar – something you might hear at 3.30am in a club. Or at least if it's an interesting enough club, like I used to go to." Another laugh follows. "I wanted The Speed Of Love to be a single. Everyone looked at me like I was barmy, even though I'm usually right about singles."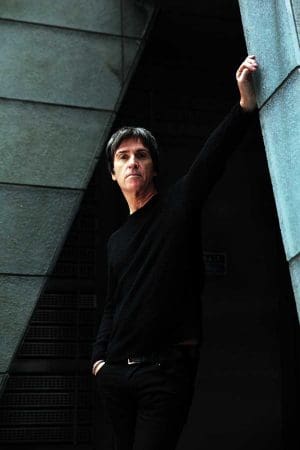 Johnny's determination to avoid 'the wrong sentiment' has been a constant since The Messenger. If he's more open about matters of the heart now on The Speed Of Love and Human, he's far from sentimental.
"When I started the solo records, I was sick of everybody singing overly earnest songs about their own inner feelings," insists Marr. "I had the idea that someone had to be singing about other stuff. On my Playland album, Dynamo sounds like a love song, but it's actually about a building. It was my way of avoiding the obvious tropes.
"But, on all the albums, there are moments where the music demands to be honoured with something authentic and sincere, no matter how much I might want to do otherwise." Thus, New Town Velocity was "about me and Angie on the day I left school", while Hi Hello was "about a person I love to death, because the music was so pretty that I just had to be real." Those songs are staples of Johnny's live set, as he admits, "I couldn't really ignore how those reactions from the audience were telling me I needed to do more of that. The challenge of how to do that was the next step forward in being a songwriter."
The fact that Johnny is still so determined to push himself as a songwriter is testament to how his music is still improving all those years on from This Charming Man.
"When I started in my first band, I just wanted to make great tracks, and that's never really left me," ponders Johnny. "Performing and the other attendant things in music are all well and good but, for me, it's about great records. I was so lucky that my imagination was set alight by Telegram Sam, All The Young Dudes, Drive-In Saturday, Sparks' Amateur Hour: these three-and-a-half minute events that sound mystical. I've never lost that sense of wonder, and what I do is in the service of that."
Modest Mouse again sparked Johnny's career, as they finally ignited his love of playing live. Marr reveals: "I've had some amazing moments on stage, almost exclusively with my own band, but with Modest Mouse, too. Also, playing guitar on stage with Pet Shop Boys and an orchestra put me in a place beyond my five senses. That's what I wanted to do as a kid. It still is. Making experimental guitar pop is always enough for me to be getting on with. There's a vision of spectral guitar music that makes people feel a certain way and doesn't hang around too long. I want to keep doing that."
From his family to his assorted bandmates, Johnny has been lucky enough to usually find the right inspiration. He confirms: "I've had a lot of good people behind me to encourage me to make music, who have wanted to hear me doing that." A final laugh. "It's made for a pretty interesting life." 
Here's to more of Johnny Marr's dreams, even if they are occasionally feverish.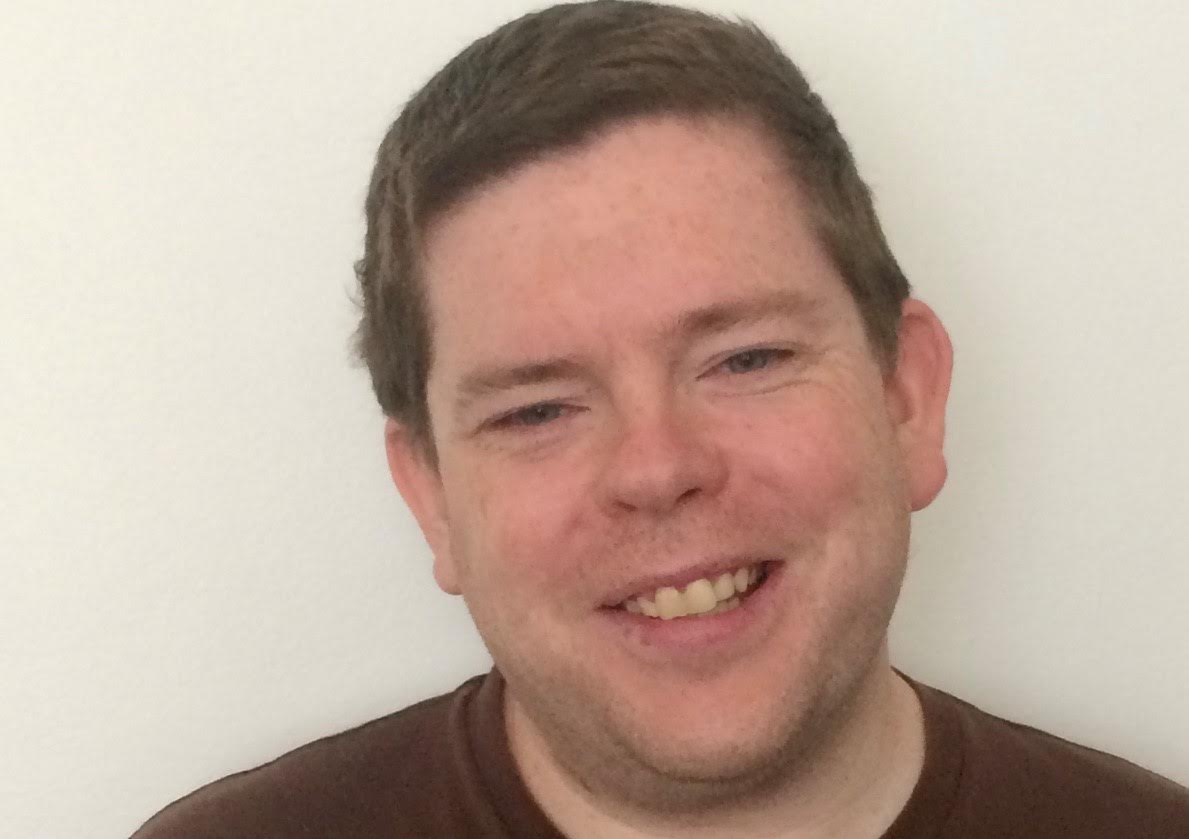 John Earls
Writing for Classic Pop since our first issue, John has been to Adam Ant's house, sworn at by Bob Geldof, touched Johnny Marr's favourite guitar, interviewed Richard Coles on his vicarage bed and serenaded with Last Christmas by Shirlie Kemp. John first specialised in writing about music as editor of Teletext's Planet Sound music column from 2000-09 and now writes about pop for a range of magazines and national newspapers. A Luton Town fan, John also writes about football. His bucket list interviews for the magazine are Grace Jones, Kylie, Siouxsie Sioux and Andrew Ridgeley.