Top 20 pop side projects
By Jon O'Brien | January 31, 2022
Some pop side projects were just fleeting dalliances away from the mothership, while others made a lasting impact…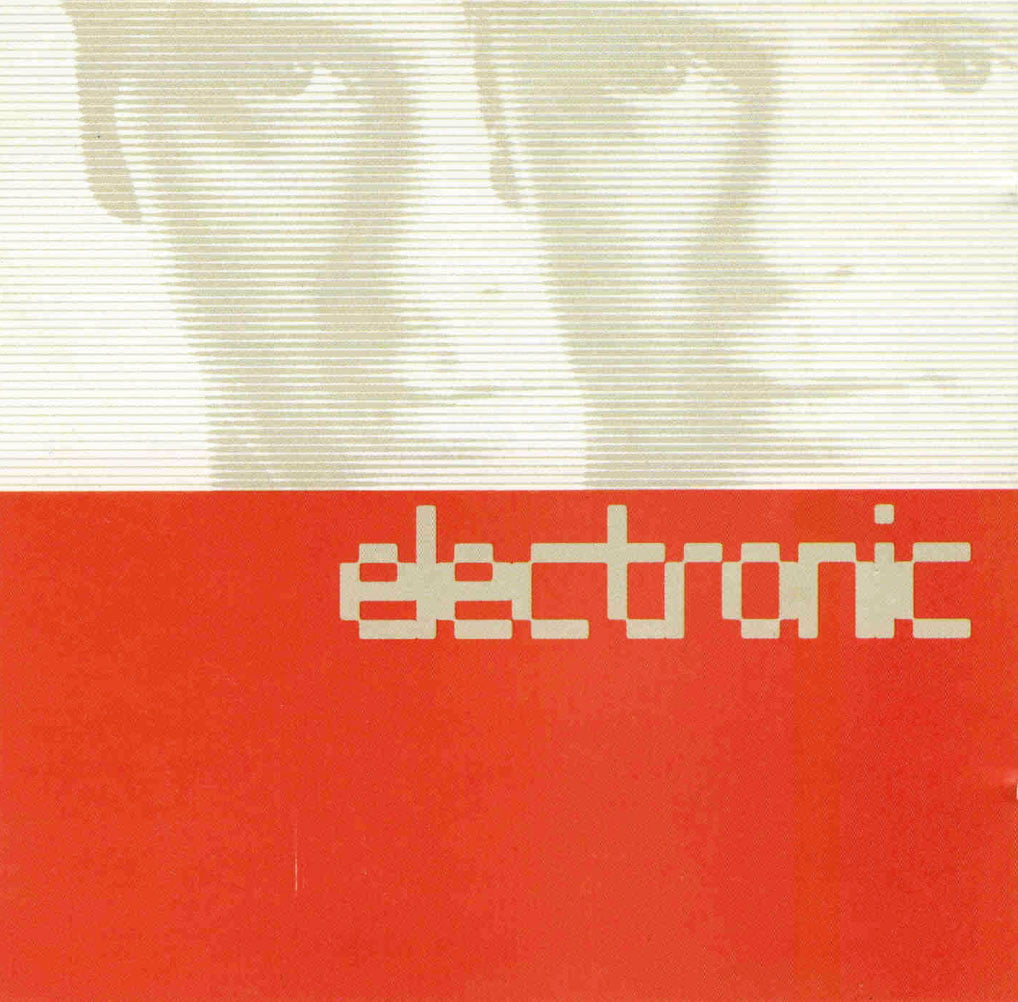 Whether they're borne out of creativity, curiosity or just plain boredom, pop side projects have been an intriguing staple of the music scene ever since the days of Plastic Ono Band. Some can end up rivalling, or even surpassing, the success of its members' main endeavours. Others are blatantly little more than a self-indulgent way to pass some downtime. Most, however, sit somewhere in-between.
But from enduring hip-hop collectives to one-off synth-pop collabs, this countdown is all about those Classic Pop-friendly acts that didn't necessarily need to return to the day job. 
20 New Build
Essential album: Yesterday Was Lived And Lost (2012)
From Alexis Taylor's About Group to Joe Goddard's The 2 Bears, London's chicest-sounding geeks Hot Chip have essentially become their own cottage industry. Joined by composer Tom Hopkins, guitarist Al Doyle and drummer Felix Martin continued the band's run of stellar side projects with 2012's Yesterday Was Lived And Lost, a typically eclectic mix of jittery new wave, hands-in-the-air house and beautifully melancholic balladry recorded as New Build. 
19 Tired Pony
Essential album: The Ghost Of The Mountain (2013)
Gary Lightbody had previously assembled a who's who of Scottish indie-rock for his first supergroup The Reindeer Section. But the dominance of mid-00s tracks like Chasing Cars then allowed him to rope in an all-time musical hero for his second. Playing everything from the glockenspiel to the mandolin, R.E.M's Peter Buck helped Lightbody lean into his love of all things Americana on two widescreen LPs tailor-made for journeys across deserted highways.
18 Philip Oakey & Giorgio Moroder
Essential album: Philip Oakey & Giorgio Moroder (1985)
Undoubtedly the shortest-lived side project on this list, Philip Oakey and Giorgio Moroder recorded their one-off LP in just a matter of days. They didn't exactly strike while the iron was hot, though. This 1985 self-titled effort – which combined The Human League frontman's arch melodies with the Godfather Of Dance's gleaming electro-disco – arrived nearly a full year after Together In Electric Dreams and the forgettable sci-fi rom-com it was taken from.
17 Max Q
Essential album: Max Q (1989)
Having conquered the world with sixth INXS album Kick, Michael Hutchence returned to his roots by reuniting with some "rowdy friends from Melbourne" under the guise of Max Q. This included Ollie Olsen, a veteran of the Aussie post-punk scene. The group's eponymous one-off long-player from 1989 allowed Hutchence to explore the angrier, darker side of his persona, with lead single Way Of The World channelling the doom-laden electro of the era's stadium giants, Depeche Mode. 
16 Tin Machine
Essential album: Tin Machine (1989)
For some, grunge-foreshadowing quartet Tin Machine was another prime example of David Bowie being ahead of the curve. For others, they were an unlistenable racket even more misguided than his foray into drum'n'bass. Whatever your views on this late-80s leftfield move, you have to admire the commitment. The Thin White Duke has never sounded as aggressive as on their self-titled debut. Tin Machine's wall of noises remain an important chapter in Bowie's story – he'd later credit them for helping him to recover as an artist. 
15 The Other Two
Essential album: The Other Two & You (1993)
As their brilliantly self-effacing name suggests, Stephen Morris and Gillian Gilbert were the final members of New Order to embrace the side hustle. But The Other Two proved they weren't just making up the numbers with two albums of low-key dance pop. Alison Moyet and Kim Wilde were both in the frame to take lead vocals at one point, believe it or not. But surprise package Gilbert's enchanting tones make you glad she got the chance to finally take centre stage.  
14 Arcadia
Essential album: So Red The Rose (1985)
Forget Spandau Ballet. Duran Duran's most intriguing rivalry developed between its own members during their three-year mid-80s break. Boasting Simon Le Bon, Nick Rhodes and Roger Taylor, Arcadia seemed the more likely victors, even more so when Grace Jones, David Gilmour and Herbie Hancock joined them in the studio. Yet the trio's 1985 debut was left trailing in the wake of the two other Taylors' offshoot, The Power Station. Le Bon later denounced So Red The Rose as the most pretentious LP ever made.
13 The Creatures
Essential album: Boomerang (1989)
Driven by Budgie's expressive percussion just as much as Siouxsie Sioux's haunting voice, The Creatures were very much an equal partnership. The post-punk pair, who would subsequently marry (and later divorce) while also pulling double duty in Siouxsie And The Banshees, appeared to delight in wrongfooting audiences with each of their four albums. Indeed, journeying from the tropicalia of the South Pacific to the minimalistic sounds of Tokyo, their near-25-year career could never be described as predictable.
12 The Power Station
Essential album: The Power Station (1985)
Not only did Taylors John and Andy beat the other Duran Duran side project to the punch, they also considerably eclipsed their popularity. Alongside ex-Chic drummer Tony Thompson, the pair had intended for The Power Station to employ a revolving door of frontmen but Robert Palmer impressed so much they gave him the gig full-time. This decision paid off when 1985's debut, a vibrant mix of funk, synth-pop and hard rock reached the US Top 10, as did the singles Some Like It Hot and swaggering T.Rex cover Get It On.
11 A Camp
Essential album: A Camp (2001)
Capitalising on The Cardigans' long-overdue success with Gran Turismo, frontwoman Nina Persson decided to embrace her love of classic country pop under the mysterious name of A Camp. Her 2001 debut drew comparisons with the likes of Dusty Springfield and Lee Hazlewood, and would go on to inform much of her regular band's autumnal opus, Long Gone Before Daylight. The Swede also roped in musician Niclas Frisk and her husband Nathan Larson again for 2009's Colonia, another wistful throwback to the sounds of the 60s.
10 Mike + The Mechanics
Essential album: Mike + The Mechanics (1985)
Following in the footsteps of bandmate Phil Collins, Mike + The Mechanics saw Mike Rutherford stray even further from his prog-rock roots and firmly into unabashed MOR pop. Formed with Sad Café's Paul Young and blue-eyed soul journeyman Paul Carrack, the original lineup achieved their biggest hit with funeral favourite The Living Years. But 1995's more uplifting Over My Shoulder remains the most perfectly-crafted tune any of its ever-changing members have put their name to.
9 The Fireman
Essential album: Strawberries Oceans Ships Forest (1993)
No stranger to conspiracy theories, Paul McCartney found himself at the centre of another in 1993 with whispers he was behind ambient electronica project The Fireman. On this occasion, however, the rumours were true. Sir Thumbs Aloft had been so impressed by Youth's remixing of Off The Ground's first single, he asked his fellow bassist to deconstruct the entire record. The subsequent Strawberries Oceans Ships Forest was followed by 1998's more collaborative Rushes and 2008's Electric Arguments. 
8 The Dukes Of Stratosphear
Essential album: Psonic Psunspot (1987)
 The British psychedelia of 1967-68 was the very specific target for XTC's affectionate parodies under the guise of The Dukes Of Stratosphear. Adopting ridiculous pseudonyms including Sir John Johns and Lord Cornelius Plum, the trio initially denied any involvement. But they eventually came clean with second album Psonic Psunspot, a trippy amalgamation of vintage Beach Boys, early Pink Floyd and late-period Beatles. Soon after, Andy Partridge revealed the Dukes had perished in a "horrible sherbet accident."
7 The Last Shadow Puppets
Essential album: The Age Of The Understatement (2008)
After breaking chart records with his generation-defining main band, Alex Turner then reached No.1 with an outfit that was more Morricone than MySpace. Featuring Miles Kane, who'd supported Arctic Monkeys with The Little Flames, and James Ford, who'd co-produced the Sheffielders' sophomore album, The Last Shadow Puppets drew from classic spaghetti western scores and The Walker Brothers' lush orchestral pop on 2008's majestic debut album The Age Of The Understatement. 
6 Apparatjik
Essential album: We Are Here (2010)
Consisting of Coldplay's Guy Berryman, a-ha's Magne Furuholmen, Mew's Jonas Bjerre and prolific hitmaker Martin Terefe, Apparatjik had a relatively unassuming start. They first got together in 2008 for a charity album organised by intrepid documentarian Bruce Parry, with their contribution also selected as the theme to his award-winning series Amazon. Since then, the Anglo-Scandinavian supergroup have produced two albums of soaring electronic prog-pop far more in keeping with Furuholmen and Bjerre's regular jobs than Berryman's.
5 Gnarls Barkley
Essential album: St Elsewhere (2006)
The brainchild of super-producer Brian Burton, aka Danger Mouse, and ex-Goodie Mob vocalist CeeLo Green, Gnarls Barkley marked a significant shift in the UK charts: debut single Crazy became the first ever No.1 based on downloads alone. But while the enigmatic duo's success was revolutionary, their music always had one foot firmly in the past. 2006 debut St Elsewhere and 2008's The Odd Couple were packed with breathless, kaleidoscopic jams which sounded like they'd been part of the pop fabric for decades.
4 Tom Tom Club
Essential album: Tom Tom Club (1981)
Named after the Bahamas nightspot they first rehearsed in, Tina Weymouth and Chris Frantz's Tom Tom Club perhaps inevitably had a much sunnier disposition than their famously nervy main outfit. The loose collective produced some of the shiniest, happiest dancefloor anthems of the early 80s, with trippy animated videos for Wordy Rappinghood and Genius Of Love only adding to their playful charm. The latter has since become one of the decade's most sampled tracks, most notably on Mariah Carey's career-best Fantasy.
3 The Breeders
Essential album: Last Splash (1993)
Fronted by Kim Deal, The Breeders reached the US Hot 100 in 1993 with Cannonball, a feat incredibly never achieved by the hugely influential band she'd split from months earlier. Joined by various members of Slint, Throwing Muses and The Perfect Disaster, the former Pixie had first proved her talents extended beyond snaking basslines on 1990 debut Pod, hailed as an all-time favourite by Kurt Cobain. Averaging a new album every seven years, The Breeders might not be the most prolific survivors of the grunge era, but they remain one of the most influential.
2 Gorillaz
Essential album: Demon Days (2005)
From supergroups to solo albums to soundtracks, operas and world music initiatives, Damon Albarn hasn't stopped scratching his creative itch outside of Blur. But it's the post-modern cartoon band co-created with Tank Girl artist Jamie Hewlett that's best utilised his insatiable urge. You might have expected the novelty to wear off after 2001's self-titled debut. Yet thanks to an animated mix of hip-hop, electronica and soul-funk and collaborators ranging from Shaun Ryder to Snoop Dogg, Gorillaz's mixtape approach remains equally thrilling 20 years on.
Number 1 in our list of top pop side projects…
Electronic
Essential album: Electronic (1991)
The Smiths guitarist Johnny Marr and New Order frontman Bernard Sumner had initially intended to explore their love of electronica and Italo house anonymously via Factory Records white labels. Considering the latter's inimitable vocals were behind the same record company's most celebrated works, we can't imagine their identities would have stayed secret for long.
Wisely, the pair decided to abandon this incognito approach for 1989 debut single Getting Away With It, a gloriously bittersweet love song apparently mocking the pure miserabilism synonymous with Marr's former bandmate ("I've been walking in the rain just to get worse on purpose").
Art Of Noise's Anne Dudley, ABC's David Palmer and Pet Shop Boys' Neil Tennant all contributed to the decade's last great single, with the latter returning for Electronic's biggest UK hit, Disappointed, three years later. Its eponymous 1991 parent album proved to be just as majestic, as did belated 1996 follow-up Raise The Pressure, another batch of synth-driven indie gems which appeared to consciously swerve all things Britpop.
Co-produced by Arthur Baker, 1999's Twisted Tenderness sadly ended up as the duo's swansong.
Jon O'Brien
Jon O'Brien is a freelance entertainment writer from Wigan who has written the Forget Me Not and Top 20 features for Classic Pop since 2019 and had bylines in the likes of Esquire, Billboard, Vulture, New Scientist, i-D, The Guardian, GRAMMY.com and Paste. He's also a soccer enthusiast, reluctant runner, King Charles Spaniel owner, garage drummer, Icelandophile and carrot cake connoisseur. The first single he ever bought was Starship's We Built This City, the first album Now That's What I Call Music 6 and his favourite Classic Pop-friendly acts are Scritti Politti, The Sundays and The Bangles.