Prefab Sprout albums – the complete guide
By John Earls | January 31, 2022
All of the Prefab Sprout albums are worth a place in every pop fan's record collection. Here we take a trip through the band's peerless back catalogue… 

Swoon
Released 1984
Label Kitchenware
Chart positions
UK No.22 US –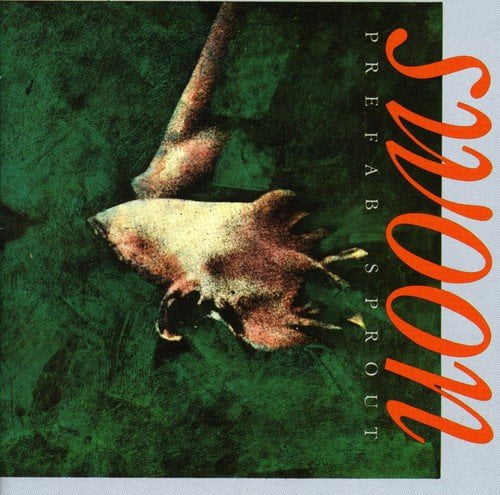 By the time Prefab Sprout's debut album was released in 1984, Paddy McAloon had been honing his songwriting for nine years. Paddy, his brother Martin and Martin's friend Mick Salmon rehearsed together for four years before playing their first shows around Durham in 1979. Debut single Lions In My Own Garden was released three years later on the band's own record label, Candle, funded by Martin's work in a quarry. 
The manager of the local HMV decided to get involved. Keith Armstrong, part of local arts collective The Soul Kitchen, founded Kitchenware Records, who released Prefab's second single The Devil Has All The Best Tunes. In between, co-singer Wendy Smith had joined as a female counterpoint to Paddy's storytelling lyrics.
When it came time to record Swoon, the band had built up such a catalogue that they dumped most of their early songs, including those first two singles, in favour of their more recent material. 
The resultant album is still more indebted to post-punk and funk than the trademark melodicism most associated with the band. Paddy ascribes its eclecticism in large part to the mix of music that he heard growing up listening to Radio 1 in the 70s, telling Classic Pop in 2019: "You would hear Tangerine Dream next to Captain Beefheart, and we liked all that stuff. We were jamming and shaping it." 
Although Swoon is produced by David Brewis, a multi-instrumentalist with Kitchenware labelmates The Kane Gang, Prefab Sprout were always largely adrift from their peers. Here On The Eerie was an attack on overtly political musicians from the Red Wedge movement, and Elvis Costello in particular. Costello's response was to make Prefab Sprout his support band for a tour. 
Other songs referenced chess champion Bobby Fischer (Cue Fanfare) and Jodrell Bank (Technique), while the opening Don't Sing is basically the plot of Graham Greene's novel The Power And The Glory set to music. 
Paddy has always downplayed his melodic prowess, but even someone so naturally self-deprecating accepts that he's a good lyricist, saying: "If my songs have anything, I think my lyrics give the melodies a personality." 
Swoon proved that skill was in place right from the off. The title stood for "Songs Written Out Of Necessity", but the critics were swooning immediately.
Steve McQueen
Released 1985
Label Kitchenware/CBS
Chart positions
UK No.21 US No.178
Radio 1's Roundtable reviews show was the unlikely spark for the album generally hailed as Prefab Sprout's masterpiece. Appearing as a guest, Thomas Dolby raved about Don't Sing from Swoon, leading the band to approach him to produce its follow-up. Thomas went to Paddy McAloon's house, where the singer played him demos on his mum's Spanish guitar.
Thomas claims Paddy played him 50-60 demos, telling Classic Pop: "There were songs literally everywhere. Paddy's bedroom was basically a mattress on top of boxes of demos." Paddy disputes this, countering: "It was only 15 or 16 songs. Thomas wrote the ones he wanted on a cigarette packet."
Dolby helped shape Steve McQueen by casting Paddy in the role of a hard-bitten gumshoe commentating on love's foibles, like Humphrey Bogart blessed with the voice of Roy Orbison and Burt Bacharach's melodies. The album peaked at No.21 in the UK, just one place higher than Swoon.
When Love Breaks Down was the only single to break the Top 40, making No.25 in November 1985. Even then, the classic had to be released three times before finding its commercial peak – Paddy was aware the mainstream would always be a challenge for them. 
Naming Bacharach, Paul McCartney and Marvin Gaye as his songwriting heroes, Paddy told French magazine Best in 1985: "I want to write songs which everyone can love, but without sacrificing whatever it is that makes my viewpoint unique. My great ambition is to make mainstream music without squandering my abilities or insulting people's intelligence." 
Steve McQueen (retitled Two Wheels Good in the US for fear of lawsuits from McQueen's estate) is stuffed with great love songs – but closer to the unapologetic realism of Scritti Politti, another McAloon favourite, than McCartney's sentimentality. 
The album became an early recipient of a deluxe edition in 2007, but sadly not a great one. It added acoustic versions recorded by Paddy the year before, rather than any contemporaneous rarities. Paddy has teased that there will be a further deluxe edition eventually, telling us in 2019 he wants those original demos that he played for Thomas Dolby to be released, not least so listeners can judge if the right songs were picked after all.

From Langley Park To Memphis
Released 1988
Label Kitchenware
Chart positions
UK No.5  US –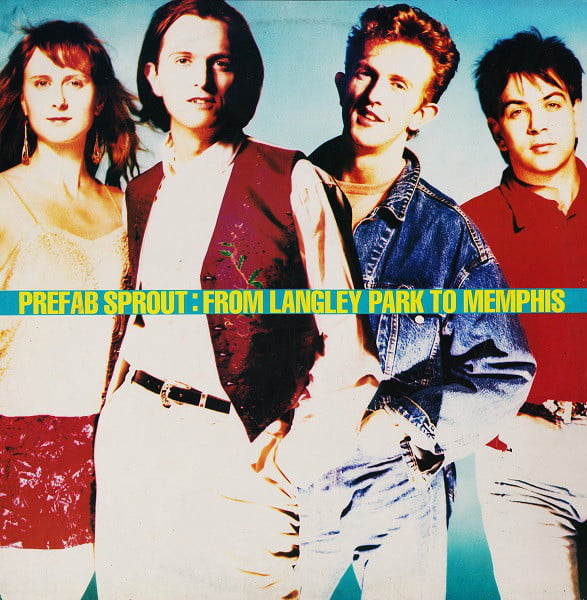 Wanting to capitalise on Steve McQueen's popularity, the band made a follow-up in just two weeks. However, the US success of When Love Breaks Down meant that Kitchenware's parent label CBS didn't want new music to arrive while they were still promoting its attendant album. Rather than polish up the material from the speedy LP gathering dust on the shelves, Prefab Sprout made brand new songs. 
Aiming for a deliberately more commercial sound, Thomas Dolby wasn't available to produce the full album as he was working on the soundtrack of George Lucas' infamous flop Howard The Duck. Instead, the band had ideas of getting a different producer in for every song.
That proved impossible, but From Langley Park To Memphis varies the band's palette. Dolby was at least around for four tracks, choosing his favourites from Paddy's demos. Those were recorded in LA, with other songs produced by Andy Richards (Pet Shop Boys, T'Pau) and Jon Kelly (The Beautiful South, Kate Bush). 
As a nod to how they shouldn't be seen as the quintessentially English band they were starting to be viewed as, Paddy McAloon intended Barbra Streisand to sing on Nightingales, a relatively unalloyed love song. She declined, but Stevie Wonder plays the harmonica solo, which Paddy described as "breathtakingly good and precise".
More obvious Americanisms included Hey Manhattan!, which Paddy later described as the one failed production on the album despite featuring Pete Townshend on acoustic guitar. Cars And Girls appeared to mock Bruce Springsteen, but Paddy explained he was instead sympathising with Springsteen's audience who hadn't understood that the American Dream was being sent up in The Boss' lyrics. 
For a song so justly lauded now, it's remarkable Cars And Girls only reached No.44 in the UK. Of course, its biggest hit – one of Dolby's productions – was The King Of Rock 'N' Roll. Paddy knew it'd be huge, and he also knew it'd confuse their regular audience expecting something more cerebral. The nation didn't care, making it Prefab Sprout's only Top 10 single at No.7.
Protest Songs
Released 1989
Label Kitchenware/CBS
Chart positions
UK No.18  US –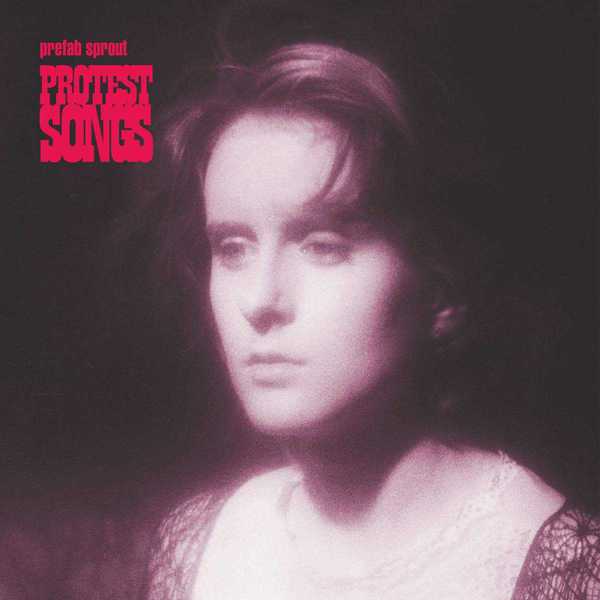 ….And here's what became of the album recorded before From Langley Park To Memphis. The history of Protest Songs is an odd one, as McAloon had talked it up in interviews to promote …Langley Park, saying it deserved a release eventually, as CBS knew they'd be onto a good thing if they did. 
But, when Protest Songs was released 15 months after its predecessor, Prefab Sprout didn't promote it. By then, Paddy was disillusioned by the realities of touring and promo, admitting to Classic Pop that he told CBS that, if Robert De Niro didn't do interviews, why should he? (CBS responded by pointing out Paddy McAloon wasn't as famous as Robert De Niro, so get on with it.)
That Protest Songs was recorded in a fortnight means it has none of the lushness of Thomas Dolby's production, but the immediacy lends songs such as the politically charged Dublin and Till The Cows Come Home an extra edge. It's also a suitable home for the live energy of some of Prefab's earliest songs, as Tiffanys and Diana predate Swoon. 
It's ironic the album also houses one of the collective's biggest singles. When Life Of Surprises was eventually released as a 7" in 1992 to promote a Best Of compilation of the same name, it reached a respectable No.24 on the UK Singles Chart. 
Jordan: The Comeback
Released 1990
Label Kitchenware
Chart positions
UK No.7  US –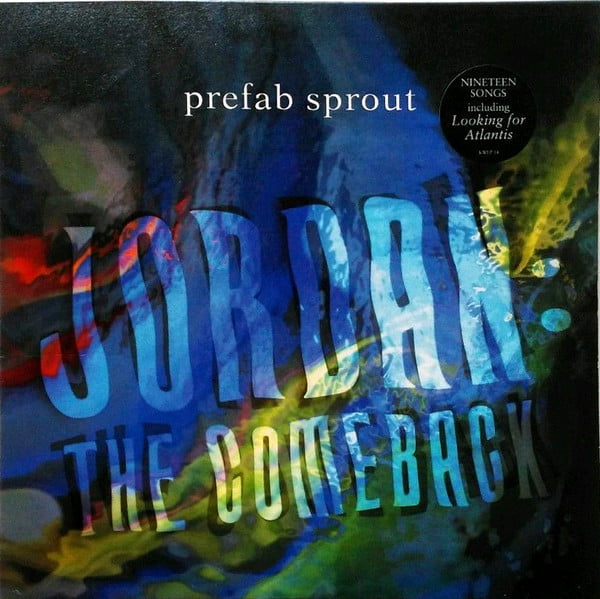 Speaking in a record company video for the reissue of Jordan: The Comeback in 2019, Paddy McAloon admitted: "I sometimes overlook this one." He might, but the sprawling 19-song album is possibly his band's ultimate fan favourite. 
That reissue also finally afforded Jordan: The Comeback the double album status that it deserved. Although lasting "only" an hour, a record with so many byways and ideas was always spiritually a classic double album.
It's also themed as a double LP: five pop songs; four about Elvis Presley; five love songs; and the final five about spirituality. Those spiritual songs arrived late in the recording, as Paddy had a burst of inspiration in the final week of demos. He's wondered how the album would have worked without those songs "suddenly arriving", and One Of The Broken and Mercy are certainly among his finest work. 
Hinting he'd initially wanted to write "a mad musical", Paddy was happy to let ideas instead flow everywhere, musically and lyrically. The diversity even extends to the album title, with the singer enjoying fans speculating on whether Jordan referred to the country, Biblical stories or "don't forget The Jordanaires were Presley's backing band." 
He told French magazine Club that he imagined Elvis Presley was still alive, waiting for the perfect song to announce his comeback, saying: "I wanted to restore the balance of Presley after Albert Goldman's book, which dragged Elvis through the dirt."
It helps that Thomas Dolby was back to produce the whole album, in London and Los Angeles – if it's hard to tell the difference between which songs were recorded where, that's partially because Paddy isn't a big believer in subsuming himself into a city's mood when he's recording: he's not joking when he says he's happier to live in his head.
Despite their leader's headology, Jordan: The Comeback is probably the most band-sounding Prefab Sprout album. Martin McAloon and drummer Neil Conti's rhythm section were never so fluid. Even though Machine Gun Ibiza is
a satire on rave's hedonism, it's suffused with an authentic funk pulse.
Andromeda Heights
Released 1997
Label Kitchenware
Chart positions
UK No.7 US –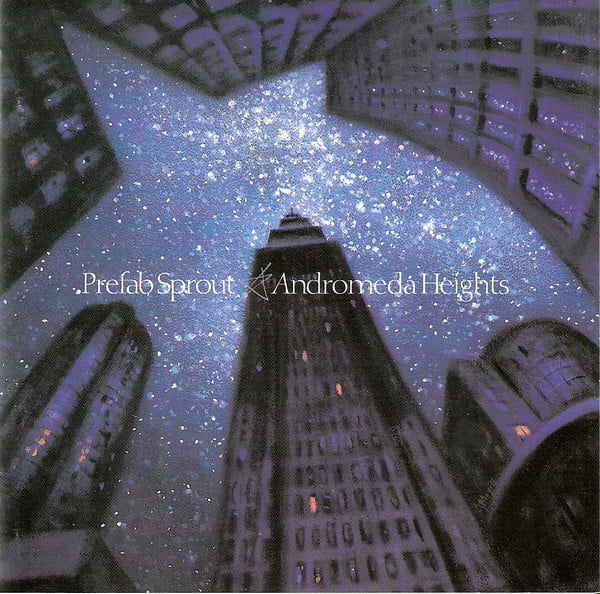 Although there had been the compilation A Life Of Surprises in 1992, Andromeda Heights was Prefab's first new album in seven years. It was named after Paddy McAloon's new home studio, an indication that this was a more lo-fi sound than before. Paddy produced the album, drummer Neil Conti had left and it can be seen as a precursor to I Trawl The Megahertz, with instrumental passages appearing alongside more traditional songs.
It shouldn't be overlooked that Paddy had been writing for others in the interim. That's not something he's done much since, but he penned much of Jimmy Nail's two albums after the actor's success in BBC1's Crocodile Shoes, including the hit Cowboy Dreams. It seemed to briefly dilute Paddy's love of melody.
While Andromeda Heights is far from terrible, it's only really the xylophone-driven Whoever You Are, the best summary of an old-fashioned romanticism which oddly evokes Dennis Potter dramas, where the band's usual romanticism takes flight.
By now, the Prefabs had abandoned touring. In a rum old promotional tie-in to compensate for the lack of live shows, Sony instead sent Café Rouge exclusive posters based on artist Ann Magill's sleeve and had the restaurant chain's branches play the album in full. It worked to an extent: Andromeda Heights charted at No.7 in the UK.
The Gunman And Other Stories
Released 2001
Label EMI Liberty
Chart positions
UK No.60  US –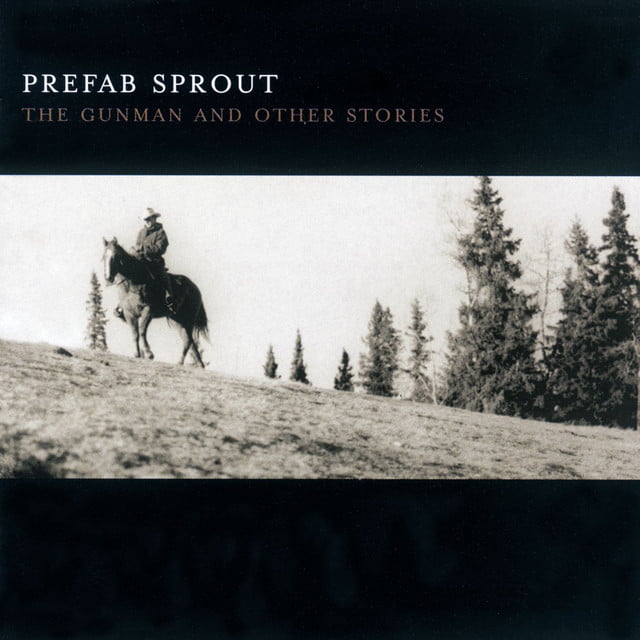 In the wake of Andromeda Heights, two significant events happened for Prefab Sprout. They left Kitchenware and a second Best Of compilation, 38 Carat Collection, closed the band's contract in 1999. A year later, Prefab Sprout actually toured. Neil Conti rejoined for the live shows, but Wendy Smith's new job in music therapy meant that she was unable to participate in the band's first tour since 1990.
Sadly, they are almost certain to be the last Prefab shows, as Paddy McAloon's hearing problems make playing live impossible now.
Although there was nothing specific to promote with the tour, the Sprouts had recently signed to EMI, and it inspired the band to get a new album on the go. "The tour meant everybody felt up for it," Martin McAloon explained. 
Rather than create anything brand new, or go back over the now legendary unheard concept album Earth: The Story So Far for potential release, Paddy's "clean-up exercise" involved his own versions of four songs Jimmy Nail had recorded, plus semi-title track The Gunman, written for Cher's 1995 album It's A Man's World. 
Paddy told Classic Pop: "I was mad, thinking that The Gunman was suitable for Cher. It's nine minutes long! Trevor Horn likes it, though, so that's something." 
Neil Conti had left again, while Wendy Smith was focusing on motherhood. Some stellar session musicians play on the album, including David Bowie's guitarist Carlos Alomar and Carly Simon bassist Jeff Pevar.
The Bowie connection continued with producer Tony Visconti – an unusually rockist choice for Prefab Sprout, but one who worked well despite the overall Americana theme, inspired by the songs which had been written for Nail to sing in character as the country musician in the BBC TV series Crocodile Shoes. 
With the album being on EMI, The Gunman And Other Stories stands apart as the only Prefab Sprout album which wasn't part of Sony's sterling 2019 reissue series.
I Trawl The Megahertz
Released 2003
Label Liberty Records
Chart positions
UK No.54  US –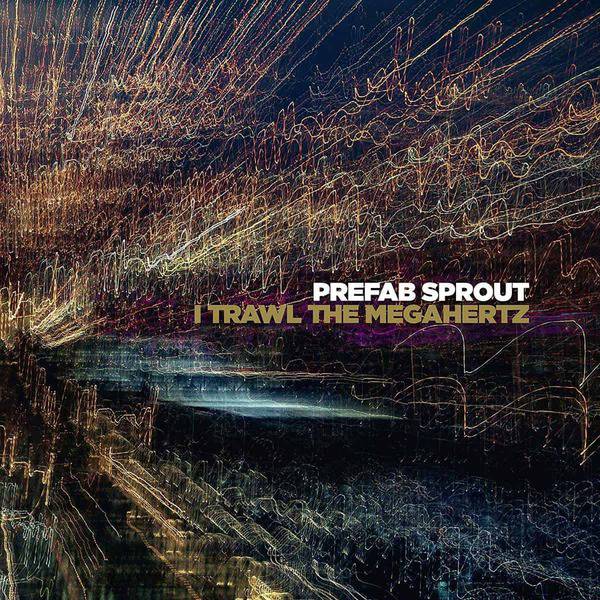 Paddy McAloon had been suffering problems with his sight for some time, and the extraordinary I Trawl The Megahertz was written while recovering from eye surgery. It was released under his own name by EMI in 2003, but eventually came out under Prefab Sprout's banner for its 2019 reissue.
Paddy admitted to us that he'd second-guessed himself with the initial solo album name, worried that it was too far removed for people expecting more songs like Cars And Girls. Instead, he's happy that the experimental work now places Prefab Sprout closer to David Bowie and Bob Dylan for having a varied body of work to explore.
During his recuperation, McAloon became interested in CB radio and phone-in shows. (He was never tempted to call in himself, instead recording them to play the following day.) 
He wanted to "try something radically different" and all of the songs began as instrumentals. What eventually merged into the epic 22-minute title track was initially several pieces that shared a similar atmosphere. 
"They did something to my mood," Paddy told Classic Pop. "I'm reluctant to say they were therapeutic, but it'd trigger thoughts when I heard them."
Joining them together was the voice of Yvonne Connors – a commodities broker found by a friend of Paddy's wife. "I had the tempo of the music in my head," Paddy explained. "If Yvonne broke the pattern that was in my head, I'd make her do it again." It was a demanding process, but one which made for one of the most sublime tracks Paddy/Prefab put his/their name to. 
The eight other shorter pieces were left as instrumentals, bar the collage of phone-in snippets that clashed with the romantic soundbed of I'm 49: "I'm 49, divorced/ Are you falling apart?" It was a contrast to the hypnotic title track, Paddy wanting the album to have two distinct sides in the manner of Bowie's Low.
The Gunman And Other Stories had only reached No.60, and an album this hard to explain easily was always going to struggle commercially. At a time when The Libertines and The Strokes dominated, the solo work of a romantic middle-aged musician like Paddy was rather overlooked, though a 2019 reissue has meant …Megahertz is more fairly recognised now.
Let's Change The World With Music
Released 2009
Label Kitchenware
Chart positions
UK No.39 US –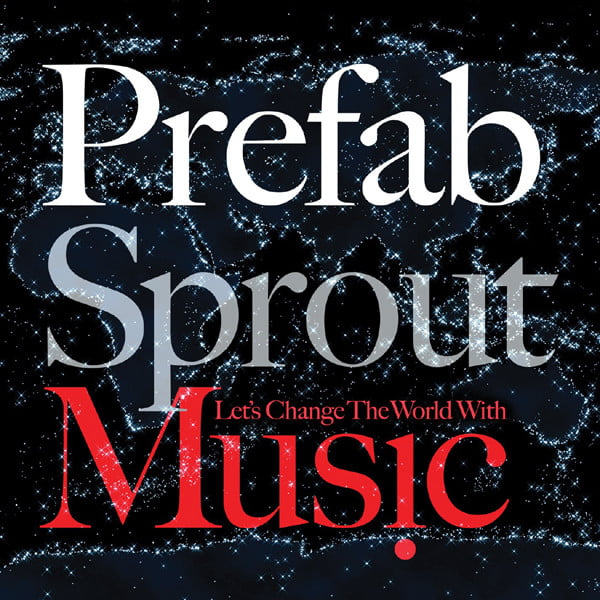 Six years on from his diversion into solo music, Paddy McAloon was persuaded by his long-time manager and Kitchenware founder Keith Armstrong to revisit one of the many unreleased Prefab Sprout albums. Let's Change The World With Music had been intended as a full-band Thomas Dolby production in 1993. Demos were played to Sony, but their lack of interest persuaded McAloon it wasn't worth pursuing. 
Two songs had in the interim been recorded by Australian singer-songwriter Wendy Matthews, another by West End musicals actor Frances Ruffelle. 
With the album released independently on the Kitchenware, label Paddy essentially polished up the original 1993 demos, making Let's Change The World With Music the first Prefab Sprout album not to feature Martin McAloon or any other musicians.
In the years since those original demos, Paddy had suffered both eyesight problems and the hearing condition Meniere's Disease which has hampered his work since. He told PopMatters: "When I listened to the demos, I remember how unjaded I was back then. The old me sounds on top of his game."
With the album mostly themed around the power of music itself, it's one of the most joyful sets in a career full of magic. It returned Paddy to the UK charts, reaching a respectable No.39. 
Crimson/Red
Released 2013
Label Icebreaker/Kitchenware
Chart positions
UK No.15  US –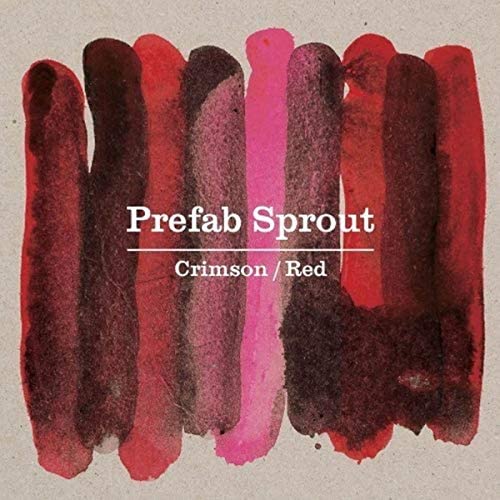 The most recent Prefab Sprout album, Crimson/Red arrived a relatively quick four years after Let's Change The World With Music. However, it was the first wholly new set of songs since Jordan: The Comeback 23 years earlier.
Having realised he was far behind on an album deadline, Paddy's criteria for choosing which songs to record was simple: pick the ones that would be easiest to make.
It's more of a collection of short stories than anything with the usual overriding Prefab Sprout themes, but The Best Jewel Thief In The World and Grief Built The Taj Mahal are rattling good pop songs and McAloon was careful to point out they're not so far removed from his own feelings, telling the Yorkshire Evening Post: "The Old Magician is about the fears we all have – losing our powers of independence and ageing. I can't pretend I'm not inside those songs."
Although Mysterious is specifically about the madness of over-analysing Bob Dylan, there are obvious parallels to be drawn, while The Songs Of Danny Galway is inspired by meeting Jimmy Webb on a 1991 TV show and the fan letter that Paddy wanted to send to the Wichita Lineman songwriter.
Although Paddy is unable to record with other musicians he's determined this won't be the final Prefab Sprout LP. He's been working on a new album for several years, telling us: "It's quite a simple record, but one thing and another has delayed it, like my health and working with other people."
That includes a musical with Spike Lee, who became a fan after the filmmaker's brother Cinqué turned him onto Paddy's music while making the Netflix series of She's Gotta Have It. Then there's all those unreleased songs, which have only gathered exponentially since Thomas Dolby first saw Paddy's demo pile. Paddy's own favourite is the Prefab Sprout dance album, Jockey Of Discs.
Whatever comes next, you can be sure of one thing. Paddy McAloon's music will change the world.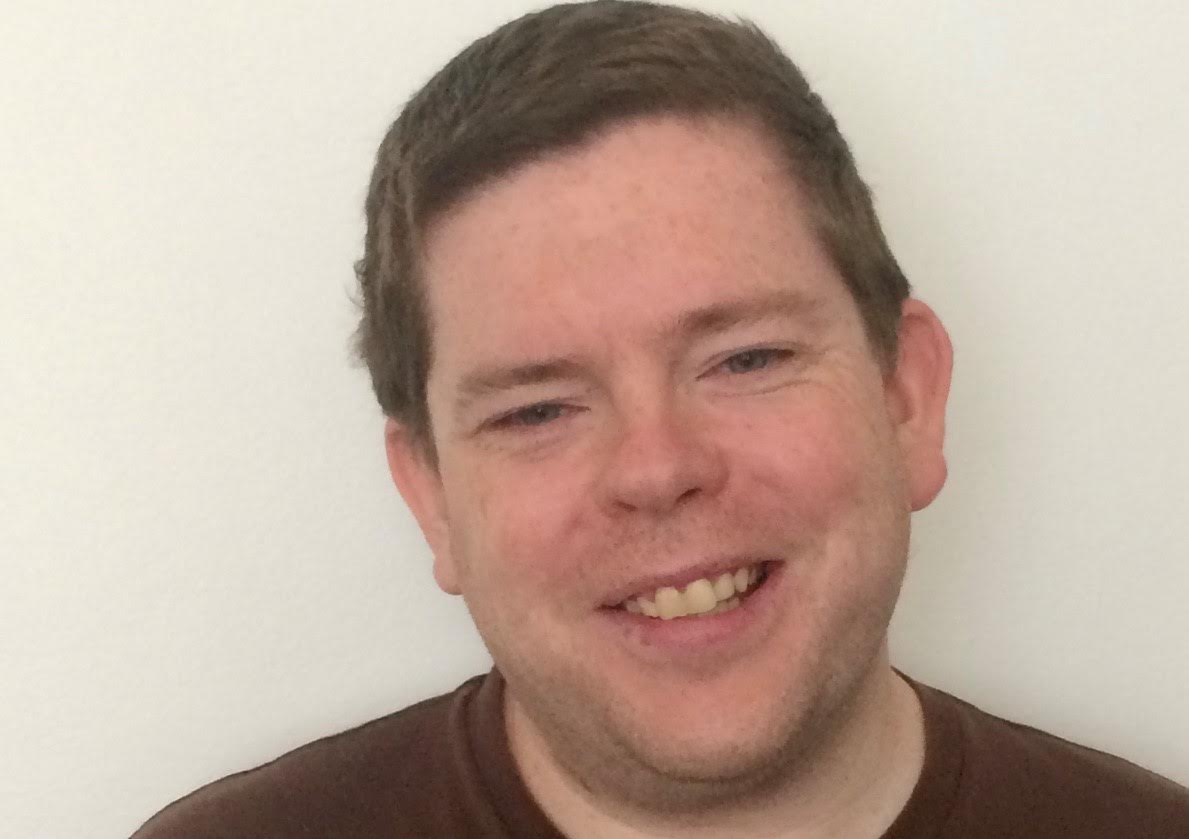 John Earls
Writing for Classic Pop since our first issue, John has been to Adam Ant's house, sworn at by Bob Geldof, touched Johnny Marr's favourite guitar, interviewed Richard Coles on his vicarage bed and serenaded with Last Christmas by Shirlie Kemp. John first specialised in writing about music as editor of Teletext's Planet Sound music column from 2000-09 and now writes about pop for a range of magazines and national newspapers. A Luton Town fan, John also writes about football. His bucket list interviews for the magazine are Grace Jones, Kylie, Siouxsie Sioux and Andrew Ridgeley.