EMF announce new album Go Go Sapiens
By Classic Pop | February 4, 2022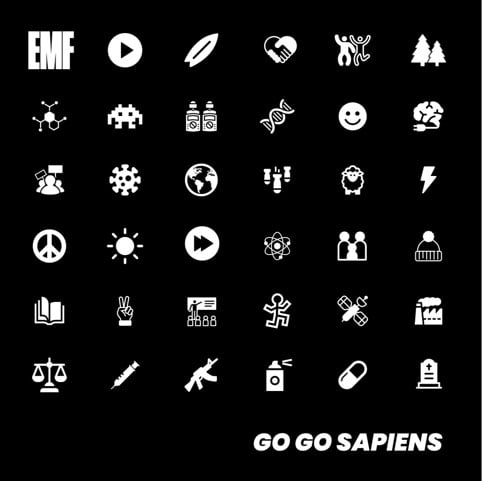 EMF have announced their first new album since 1995, Go Go Sapiens.
Dropping on 1 April, it will be the band's fourth studio long-player. It will be available on CD and limited edition vinyl.
"The fresh and frantic Go Go Sapiens marks a fresh new era of EMF," states the press release. "Funded entirely by and created for the fans of the band, the new album reinvents the classic EMF sound."
All the original line-up (bar bassist Zac Foley who died in 2002) are back for the new record.
"After a great 30th anniversary year, the band was in a really good place and we just felt ready to make another album," says singer James Atkins.
"Making Go Go Sapiens without a record label breathing down our necks was liberating, adds guitarist Ian Dench. "As Derry always says 'we have nothing to prove' so we did it for the fans and cause this is who we are and what we love to do. 100% EMF from the cradle to the rave."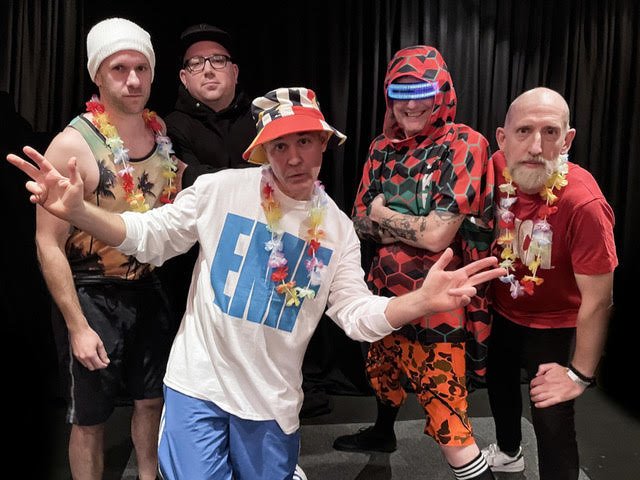 To celebrate the release of the new album, EMF are playing four shows in April including the 229 in London on Saturday 9th, plus intimate performances at Esquires in Bedford on Sunday 10th, the Fleece in Bristol on Monday 11th and the Parish in Huddersfield on Tuesday 12th.
EMF originally formed in Cinderford, England in October 1989. All five original members were veterans of the local music scene before founding EMF, whose name supposedly stood for "Epsom Mad Funkers". 
Their debut album, Schubert Dip, was released in May 1991. It was certified platinum (over a million copies sold) in the US in September 1991.
By the end of 1991, their debut single Unbelievable had conquered the charts on both sides of the Atlantic, hitting No.1 on the Billboard Hot 100 and No.3 in the UK. 
To pre order Go Go Sapiens go to: https://emf-theband.com/go-go-sapiens
GO GO SAPIENS launch shows:
Sat April 9th London 229
Sun April 10th Bedford Esquires
Mon April 11th Bristol  Fleece
Tue April 12th Huddersfield Parish 
Tickets are available here:  
Tracklisting:
01 Started it. 
02 Sister Sandinista.
03 Stay Classy San Diego. 
04 Crime Of Passion.
05 We Are The Free.
06 Equilibrium.
07 Keep It Coing.
08 Never Die.
09 Dr Strangelove.
10 The Greatest Day. 
11 Sparks And Flashes.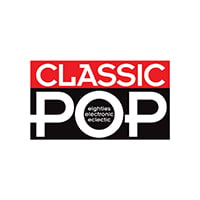 Classic Pop
Classic Pop magazine is the ultimate celebration of great pop and chart music across the decades with in-depth interviews with top artists, features, news and reviews. From pop to indie and new wave to electronic music – it's all here...