With Strings Attached: Sophie Ellis-Bextor interview
By Ian Peel | March 10, 2022
In this Sophie Ellis-Bextor interview from 2018, the 'Queen of the Kitchen Disco' reflects on more than two decades of pop stardom…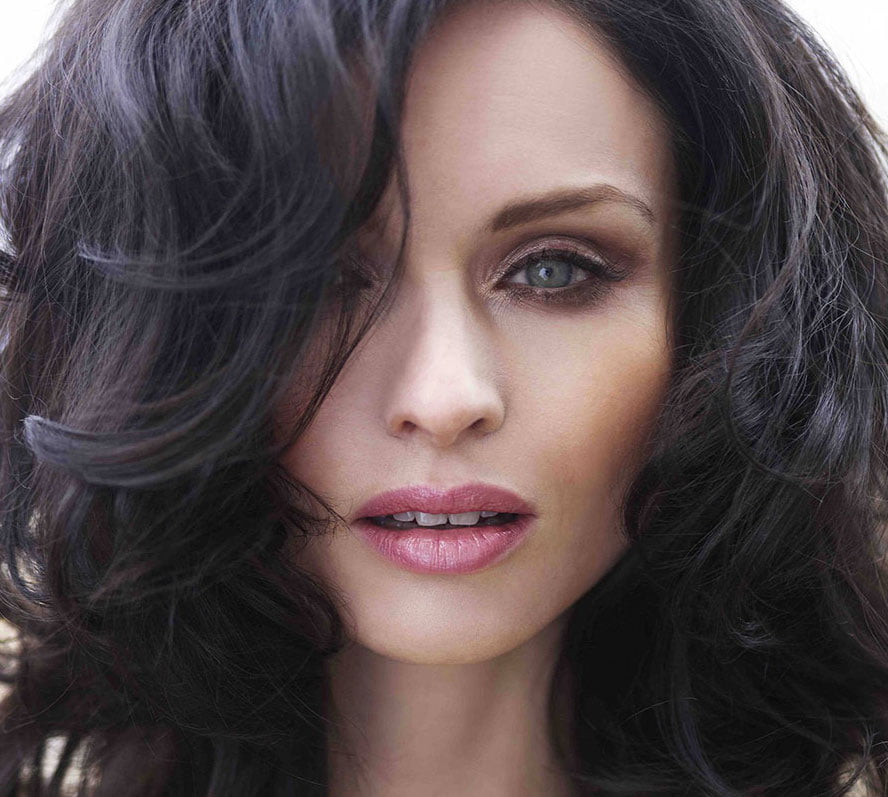 "I didn't just say: 'OK, which are the songs that charted the highest?' I think it's got to be more about a shorthand way of saying: 'these are the songs that tell my story so far'… Sophie Ellis-Bextor is explaining the thinking behind which tracks she's chosen for a new greatest hits collection. More of an audio memoir than a straight Best Of, The Song Diaries places her voice and songwriting front and centre stage, set against a lush backdrop of new orchestral arrangements.
But where did the philharmonic idea come from? Not classical music, as you might first think, or even the 80s' lexicon of pop string arrangements.
"I think the disco vibe is probably where it came from for me," Sophie explains. "In disco, the orchestra would be full-on bells and whistles, all emotion. Like a sweep of everything coming at you all at once. Unabashed emotion.
"Pleasure and pain of the heartbreak, all of that. I love it! In fact, it's kind of what started the beginning of my solo career. When I was choosing songs for Read My Lips, I was gigging around doing solo club PAs for Groovejet (If This Ain't Love), and my tour manager at the time used to play Larry Levan's Live At The Paradise Garage remix album. One track was a seven-minute version of Cher's Take Me Home. So, I said to the label: 'I think I'd like to do a cover of this'.
"When I did the single version, it was a lot more pop and synthy. But when I've been playing it live more recently I've actually got the Larry Levan string arrangement. So, for The Song Diaries I've created a hybrid of my single and the Larry Levan version. It has some orchestral flourishes and movements that are absolutely beautiful."
Whether it's the trance of Not Giving Up On Love, the Italo-flavoured Groovejet or the dystopian synths of Starlight, disco has been at the heart of Sophie's work, at least for the 'first chapter', her quartet of major label albums from 2001 to 2011. It's in her roots.
"I think people overlook 70s disco quite a lot because so much was over-familiar, with so many big songs. But every once in a while, I'll be in the back of a taxi and a track will come on and you'll suddenly listen to it as if you were in the mixing room, hearing it for the first time. In terms of musicianship, I consider all musicians that can play disco to be pretty high-brow. Their musicality is watertight.
"When I was touring the last record, Familia, my husband Richard [Jones, of The Feeling], was playing bass. On Come With Us, which is a very disco-based track, he was cautious and thinking that he didn't know if he was able to really play that style. But then, when he nailed it, it really made him feel good to know that he could."
This more recent diversification of Sophie's songwriting and sound has seen her live work become quite a spectacle. Wanderlust shows in 2014 were rootsy, acoustic-based affairs that would set things up for a disco finale. She would still encore with a stripped-back guitar and vocal set, which usually took place off-stage, with the singer popping up in the middle of the crowd, on a balcony, or wherever that night's venue allowed.
"It is fun," she confesses, "and I like an element of the unexpected. Especially because the last two records both had a slightly different sound, particularly Wanderlust. That was much more folky and left-field. So, in a concert, to do lots of Wanderlust at the beginning of the set, and then go to all the classics – Take Me Home, Murder On The Dancefloor and all that stuff – and then to bring it back to something from Wanderlust at the end was quite nice. I want to do that again with the next tour."
In the Wanderlust show we reviewed in Classic Pop, that encore was a bit of a pin-drop moment.
"They're not normally that quiet! Over in Manchester, they could be a bit noisy. They just take a while to shut up, really! I loved it at the Union Chapel in London. The venue is perfect, because you've got all these pews, so everything's very neat. Then you have a balcony for an encore. You've got the acoustics of a church, too. So when you're singing it's not as hard to project because you're literally in the church, whereas some other places it's like I have this little tiny voice that I'm trying to project."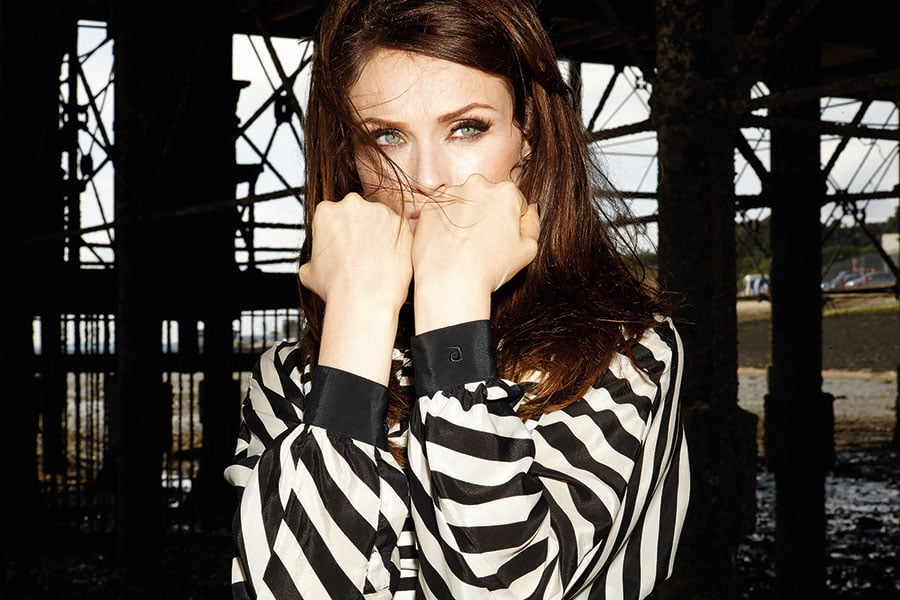 All of which paves the way for a new tour, developing these ideas, with the arrival of the new orchestral album. "Ideally, it would be a tour with the whole orchestra, but that's not going to happen!" she says. "To take an orchestra on the road would be amazing, but I think I'll take eight strings and maybe a multi-instrumentalist, maybe two, because each song has its own feel.
"There might be timpani on one song, flute on another, or woodwind, brass or harp. There's only a couple that have got all the bells and whistles."
Recording orchestral, even with a greatest hits, is still a case of an artist placing themselves in a new context, working with a 'new band', and unfamiliar faces. It's certainly a brave departure.
"The recording has been quite intense," Sophie agrees. "But I think that's quite normal for orchestral stuff. All the sheet music gets done, then it's just a matter of getting the orchestra in and they'll play it through.
"They might be different to pop or rock musicians, but we had a nice hybrid for this album.
"Amy Langley, who's done all the arrangements, plays cello, her sister Gita plays violin, her other sister Rosie plays viola. So I already knew three girls as really close friends, and then there's loads of other girls on there as well who've been on tour with me.
"So, even though it's different from working with a normal band, it's also been like working with mates."
It's the aforementioned cellist Amy who was the main instigator of this new project. "The whole album came about because of her. Probably about four years ago – just before Wanderlust had come out, but after producer Ed Harcourt and I had written Young Blood – Amy was doing a charity event with an orchestra at the Union Chapel. She asked if I would like to perform a couple of songs. She had done a string version of Groovejet, and we also played Young Blood. The song was still new at that time, so I wrote the lyrics down on a bit of paper and stuffed it into the top of my dress because I was worried I wouldn't remember them.
"I really liked what she'd done with Groovejet – she took it quite left-field, it was quite driven. It just felt a bit more brooding, dark and mysterious.
"So that sowed the seed. But at that time, I wasn't quite ready to just do something orchestral. I wanted to do Familia, which ended up being a lot more upbeat. We were approaching the 21st anniversary of signing my first deal and I thought it would be quite nice to mark it.
"On the first day of recording we did Heartbreak (Make Me A Dancer), Murder On The Dancefloor, Groovejet and Catch You. It was like the beginning of an episode of Grand Designs, when they've started building and they say: 'OK, these are our initial plans'. They start demolishing but then they realise: 'Well, if we're going do half of the house to this standard then, really, we've got to do the whole house to this standard. So the budget is going to come up double!'
"It did feel like that for a moment. Or like that scene in Jaws: 'We're gonna need a bigger boat!'"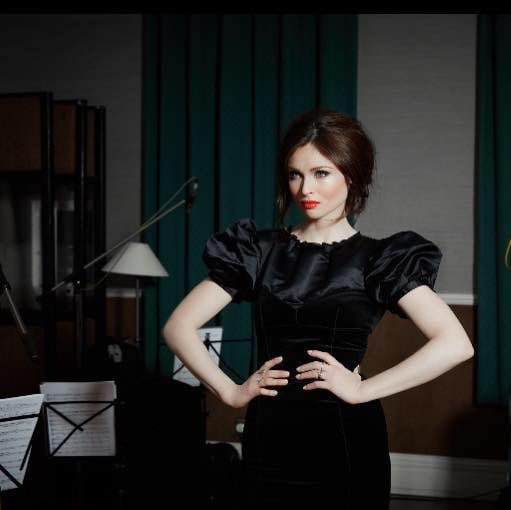 How does an artist – or anyone – define 'Greatest Hits'? In terms of chart positions? Or in terms of sales, or even the personal meaning they might have for the artist or audience?
When Classic Pop met up with Sophie, the tracklist for The Song Diaries had yet to be revealed, so we finished our chat by running past her the five songs that would be at the top of ours.
It turns out, we were pretty much on the same page…
A Pessimist Is Never Disappointed
"Yes, I've included that, because that's where it all begins for me, with Theaudience. I wanted to choose my favourite track from Theaudience era, or the one I thought would be the most tender to me.
"During the last couple of tours, I've sometimes done it live. And there was quite a sweet serendipity: the first time I ever set foot in a professional recording studio was at RAK – the same place where I've recorded this new album – that was with Theaudience back when I was 18.
"As soon as I walked in I was like: 'Oh, I remember, I've recorded in there before… 20 years ago!'"
Music Gets The Best Of Me
Released in 2002, Sophie already had three Top 5 hits, but this was a turning point – the moment where she showed she could sustain as a pop artist…
"Yes, I always liked that one. I'm still fond of that, I still sing it, from time to time. I think it's sweet, and I've got happy memories of writing it."
Starlight
Synth-pop from 2011, that still sounds like it's from the future. But could it really work in an orchestral context?
"Ah, I haven't got Starlight on the album! But I love it! I think that song would have sounded beautiful in an orchestral setting. But I felt like I had a similar colour with things like Today The Sun's On Us, Not Giving Up On Love and Move This Mountain. I've got a few songs that have got that big landscape feel, and I think that Starlight might have made a little too much of that. But it would've sounded pretty, and I do like that song. So many songs were on my initial list until I realised something had to give. I just couldn't do 20 songs."
Not Giving Up On Love
The collaboration with Dutch DJ and record producer Armin van Buuren is perhaps the ultimate trance pop track, which always had a cinematic feel to it…
"Yeah, I've done that one, too! Trance goes orchestral. Why not? I felt the song had such pretty chords, it really lent itself to an orchestra."
Me And My Imagination
Our last guess brings us full circle, back to the disco style and influence. But how has it felt hearing tracks like this with a new orchestral vibe? "Oh, I can't even tell you… It's been delightful. Some of it's been quite funny, too. Like when you hear orchestral parts in isolation. Or when someone comes in to record their flute part. When I was recording Me And My Imagination, Ed Harcourt was in my headphones going: 'It sounds like Watership Down doesn't it? Like little bunnies hopping around on the landscape!'"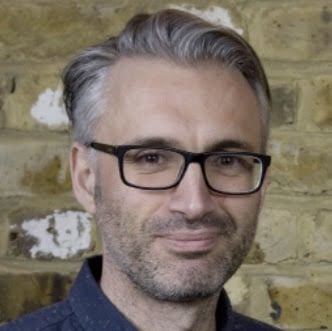 Ian Peel
Ian Peel is the founder and editor-at-large of Classic Pop. He has also written extensively for The Guardian, Record Collector and DJ magazine, as well as books including The Unknown Paul McCartney and The Stiff Records Story. He ran ZTT Records for a period and time and has overseen the label's archive since the mid-Nineties. He is currently touring with Art of Noise/Revision performing live AV.