ABBA Voyage – first review and setlist
By Ian Wade | May 27, 2022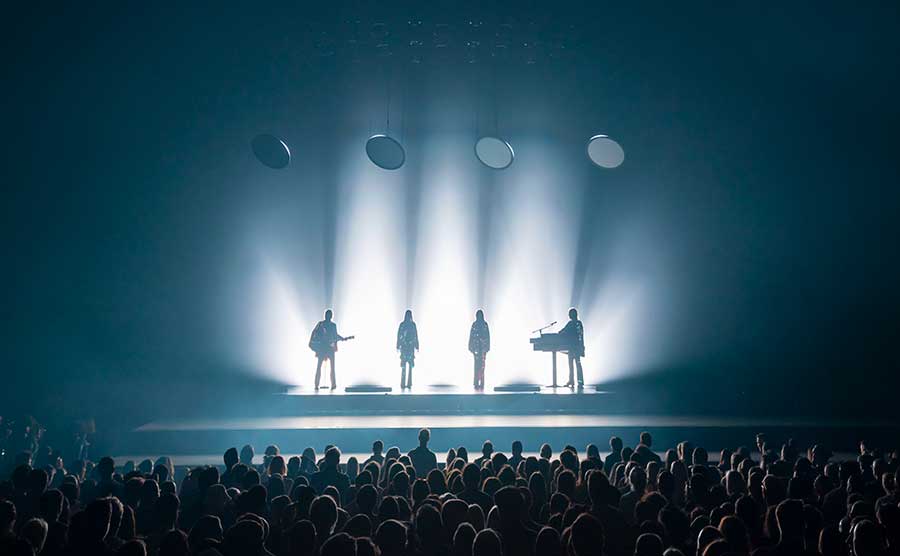 ABBA VOYAGE – ABBA ARENA, LONDON
Rating: 10/10
It's hard to believe, but ABBA only ever played a handful of live gigs in Britain – and less than double figures in London itself. Their last appearance on stage in the UK – we'll draw a veil over their performance of Thank You For The Music on Noel Edmonds' Late Late Breakfast Show in 1982 – was part of a European tour in 1979.
So aside from the lucky few thousand that saw the group back in days of yore, or were wowed by them via ABBA: The Movie, the vast majority of their fans in this country would never have witnessed Björn Ulvaeus, Agnetha Fältskog, Anni-Frid Lyngstad and Benny Andersson onstage. Until now.
Opening with the title track of 1981's The Visitors, you're already well aware that this isn't going to be simply a run through of ABBA Gold, certainly when followed by Hole In Your Soul. With a 10-piece live band providing the music – occasionally allowed the limelight especially on a gender-reversed take on Does Your Mother Know – it allows for the occasional rearrangement but ultimately gives a 'fleshing out' of the group's work.
Voulez Vous sounds tougher, the supreme majesty of Summer Night City, having long been a slight thorn in the side of Benny and Björn for not sounding right or being the colossal hit it should have been, is now a towering affair while Don't Shut Me Down is just mind-blowing.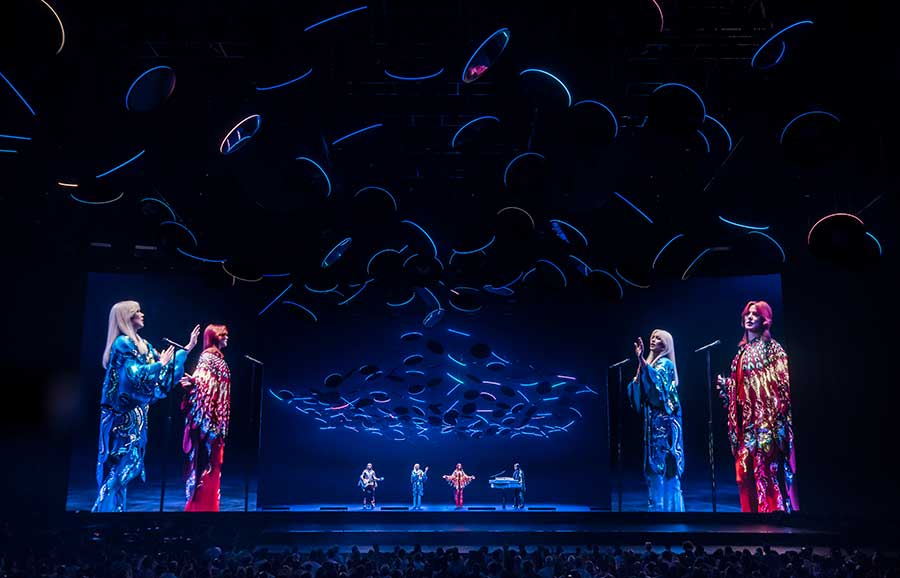 The set, which cannily mostly focusses on big-hitters such as Waterloo, SOS and Knowing Me Knowing You rather than the deepest of cuts, is precision tooled to be as if ABBA themselves – although present in the building on this opening event and gathering onstage to take a bow at the end – would have structured a live show in real life.
The ABBAtars – certainly not holograms – are so fantastically detailed and realistic, it's awe-inspiring to think they're not actually here in the flesh. The suspension of disbelief that you are, in fact, witnessing some sort of hi-tech trickery never jars or feels unrealistic.
That I found myself bawling my eyes out to I Still Have Faith In You, or them moistening to memories of watching ABBA on television with my parents during Chiquitita, or recalling the giddiness of finding their Greatest Hits Vol.2 in my Christmas stocking is a testament to the emotional resonance of the songs here.
And that's the key thing. The thrill of ABBA Voyage is the connection it brings to several generations of fans – those who grew up dancing around their living rooms with their parents to their imperial phase of hits; those who reappraised them via the approval of Nirvana or Erasure, and then the millions who adopted them via the Mamma Mia! musical and films. The extraordinary range of age groups that have taken this group to their hearts are all here and screaming along to every song.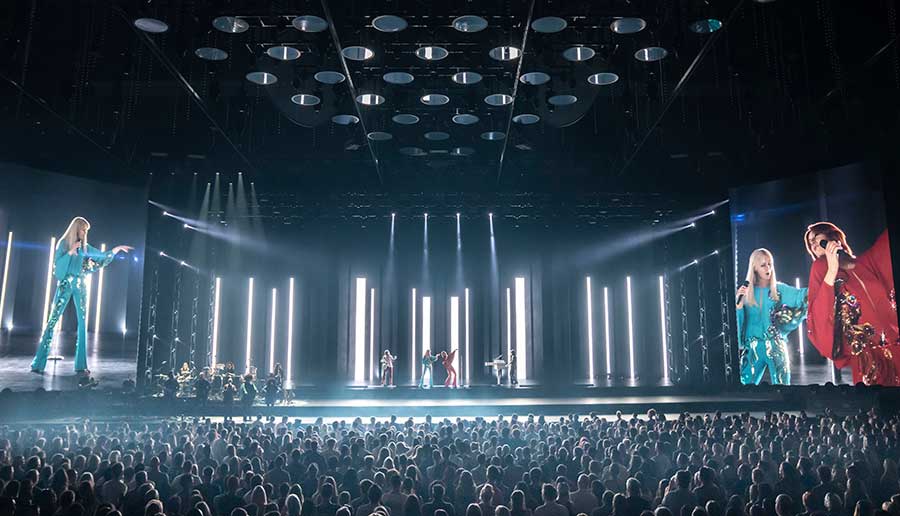 ABBA Voyage was five years in the making and you have to salute the sheer amount of collaborative innovation from Industrial Light and Magic to Dolce & Gabbana in creating such a tremendous spectacle – no corners have been cut. There is no 'will this do?' or advantages taken, this is truly a masterpiece in meticulous planning and organisation.
And one thing that Voyage does is make ABBA the originators. Literally anyone who follows with a show of this scale and level of technical advancement will be copying them. For a band of four 70-somethings who have spent their career at the top, floated in and out of fashion and been an easy target for tedious bores to label them as cheesy and tacky – that's pretty remarkable in itself.
Few acts in the history of pop would have the back catalogue, following and sheer brass balls to build their own venue either. One can only imagine a furious Brian May furiously taking notes. This enterprise deserves to be a destination event that will run and run.
You'll be wanting to book tickets to witness it all again as soon as the last strains of The Winner Takes It All fade out, just to feel and experience this truly magical experience once more. It is truly amazing.
SETLIST
The Visitors
Hole In Your Soul
SOS
Knowing Me Knowing You
Chiquitita
Fernando
Mamma Mia
Does Your Mother Know
Eagle
Lay All Your Love On Me
Summer Night City
Gimme! Gimme! Gimme! (A Man After Midnight)
Voulez Vous
When All Is Said And Done
Don't Shut Me Down
I Still Have Faith In You
Waterloo
Thank You For The Music
Dancing Queen
The Winner Takes It All
Photos by Johan Persson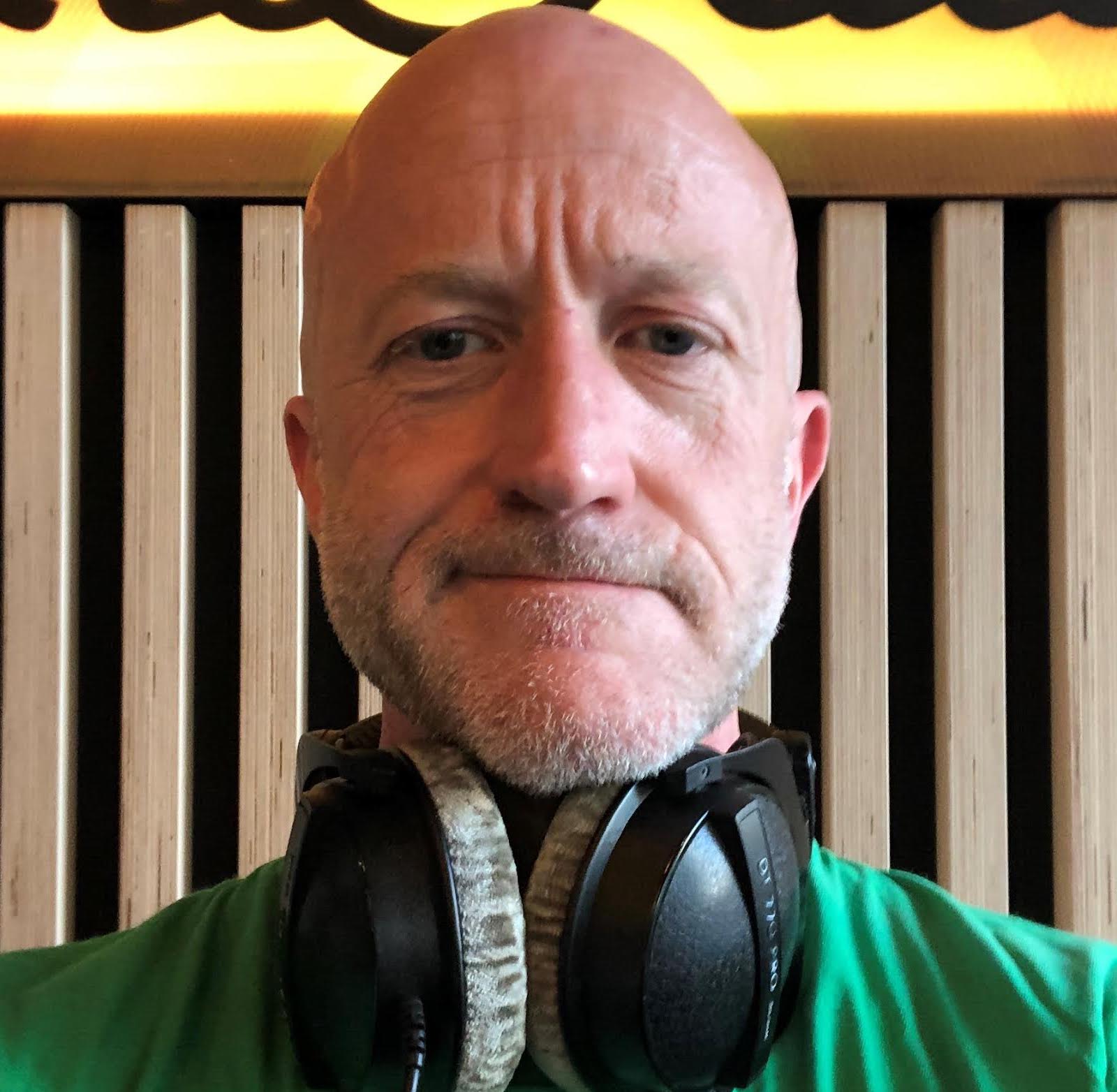 Ian Wade
Ian Wade is a freelance writer and sub editor who has written for a variety of Classic Pop specials, Quietus, MusicOMH, Official Charts and Guardian, as well as doing time for Smash Hits and The Face many years ago. He's also DJed at Spiritland, BFLF and Soho Radio, and is currently writing a book about 1984.