Making R.E.M.'s Out Of Time
By Classic Pop | August 17, 2022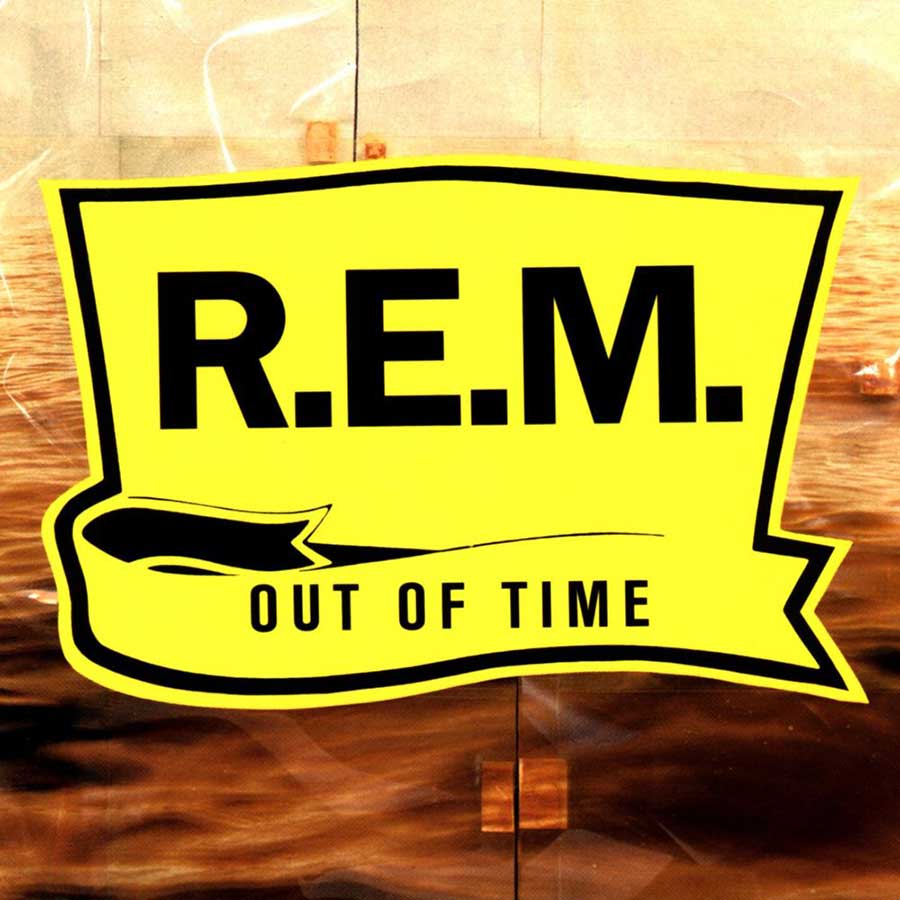 We celebrate the album that transformed R.E.M. from arguably the world's biggest cult band into bona fide crossover superstars, Out Of Time… By Rob Jovanovic
In 1991, the chart landscape was changing. Many bands were starting to feel the growing influence of Seattle's grunge scene but as most guitar music grew louder, R.E.M., not for the first time, were heading in the opposite direction. 
Despite forming in the southern college town of Athens, Georgia, in 1980, R.E.M. could never be characterised as a typical "southern" band. They took their musical cues from punk and post-punk, mixing it with a love of The Velvet Underground and with their own enigmatic singer. 
Touring extensively between 1981 and 1987, their first five albums on IRS – the label founded by The Police's manager Miles Copeland – saw them grow in critical acclaim.
When their contract with IRS expired, they moved to Warner Bros, making their major label debut with Green, a critical and commercial hit that was followed by a comprehensive 11-month world tour and captured in all its unusual glory on concert movie, Tourfilm.
After playing their debut gig in a disused church in April 1980 they'd spent most of their first decade on the road. Yet the Green tour had left them with the dilemma of what to do next.
Michael Stipe, perhaps more than his fellow bandmates, had fully stepped into the role of 'arena-band rock star' as he told David Fricke: "After a year-long tour it's about a six-month period for me to really be able to sit down at a table with people and just be a regular guy." 
This decompression period was now stretching out longer than normal into 1990 and none of the band were sure they wanted to go through another year in a similar vein.
Instead they decided to record a collection of less stadium-friendly songs, stay off the road, and only present themselves to fans through music videos. Bizarrely, this led to their fanbase growing exponentially.
Like R.E.M.'s previous albums, Out Of Time began with two or three band members convening at their Athens rehearsal space to work on various fledgling ideas.
Usually this would be bassist Mike Mills and guitarist Peter Buck, with an occasional appearance from drummer Bill Berry. But unlike previous occasions, this time they had few remnants left over from writing on the road. 
A fresh approach was needed. The new unwritten rule was that all instrumentalists had to change their traditional roles.
Mike Mills took a seat at the piano and various keyboards, Bill Berry played bass and percussion while Peter Buck handled duties on mandolin, banjo and acoustic guitar. Electric instruments were locked away.
Michael Stipe was absent for many early sessions while he performed a low-key tour with Billy Bragg and Natalie Merchant in the far reaches of Europe. When he returned to Athens, he was handed a rough demo tape of almost 20 instrumentals to listen to in his car.
While driving around Athens, he'd come up with guide vocals for the basic melodies and write initial lyrics based on the tunes he'd been presented with.
Stipe, too, was changing things up – as he didn't want to be labelled as a political writer, he challenged himself to pen love songs instead.
All four band members then booked into John Keane's Athens studio to work on the initial demos.
The actual master tapes were then recorded during the autumn of 1990 at Bearsville Studios in Woodstock, New York, with producer Scott Litt, where they'd also worked together on Green two years earlier.
Much reworking and rewriting took place. Stipe's lyrical additions showed the band that the new album was leaning towards a collection of love songs, but not the type you'd hear on the radio.
Around 18 songs were recorded and, after a short break, they reconvened at Prince's Paisley Park complex in November to mix the final album, happy that the venue was "in the middle of nowhere", according to Mike Mills, so that they could work without distractions. 
It was here that they recorded extra vocal parts that made a massive difference to the final songs. Stipe's view was that some of the material needed a female voice to back up the lead vocals and in some cases play as a counterpoint. He had an old friend in mind, Kate Pierson, of fellow Athens band The B-52's. 
Stipe had appeared in the video for Deadbeat Club from The B52's album Cosmic Thing and, when he bumped into Pierson at a show in New York, he asked if she'd contribute to R.E.M.'s new LP.
"I passed Michael on the big stairway at Radio City and he [asked], I said sure and that was that," recalled Pierson. "Michael sent me a tape later and said I could play around with it and figure out some parts. They were very loose about it".
When the time came, Pierson flew into Minneapolis from California to be met by a snowstorm. "I have a picture of Michael and I in front of Paisley Park holding snow shovels," she says.
"We were trying to meet Prince and every time we heard someone go by we all looked to see if it was him, but we never saw so much as his shadow!"
Pierson, who sang on three tracks, was only one of a flurry of guests who would appear on the final album.
Touring guitarist Peter Holsapple – sometimes called the fifth member of R.E.M. – played on six songs, supplying bass, acoustic guitar and even a rare electric guitar part on one track.
John Keane added pedal steel, Mark Bingham arranged string parts for seven songs and, to much surprise, the album even included a rap. 
Elsewhere, Kidd Jordan added various saxophone parts and on one song you could even hear a flugelhorn. It was quite a departure for the band and no one was quite sure how it would be received.
Downbeat acoustic tracks such as Low and Half A World Away were scattered in amongst outright pop takes such as Radio Song and Shiny Happy People, while hidden away in the mix was the acoustic gem of Losing My Religion, which would become the band's biggest-selling single; a bona fide 90s classic. 
The final component they needed to agree on was an album title. R.E.M. seriously considered leaving it blank, but with IRS already having released a compilation called Eponymous, that might have got a little confusing.
Actual titles under consideration included Imitation Crab Meat, Borehole and Trolling For Olives, but after a desperate phone call from the Warners office explaining that the album would be delayed if they didn't provide a title there and then, someone in the room said, "we're out of time" and that was that.
While it seemed strange that no 'real' tour would follow the album's release the band did embark on a promo trip that took in dozens of print and radio interviews, TV spots and a handful of low-key and sometimes beguiling live shows.
Stipe spent much of the year fielding questions about the switch to writing love songs. One of the band's previous hits had been The One I Love in 1987, which, in fact, worked as a kind of anti-love song. 
Reaction to the album was overwhelmingly positive and while in the UK, R.E.M. made a number of memorable performances. For two nights at London's tiny Borderline club an act called Bingo Hand Job was booked in. Word soon spread that it was, in fact, R.E.M. and friends.
The band ran through several hours of rough cover versions, bad jokes, acoustic takes of their own songs old and new and ushered in guests such as Robyn Hitchcock and Billy Bragg. 
Back in the United States they appeared on more mainstream shows such as Saturday Night Live, where Kate Pierson joined the band for a rare performance of Shiny Happy People, and a majestic appearance on MTV Unplugged, which perfectly suited their new direction, far removed from the ramshackle hilarity of the Bingo Hand Job shows.
Out Of Time went to No.1 in Austria, the Netherlands, France, Italy, the UK and the US Billboard Top 200 among others.
It shifted 1.5 million copies in the UK and a further four million in the US contributing to 18 million albums sold worldwide. The mark of a truly global band.
The critics loved it, too. Glowing reviews led to seven Grammy nominations in 1992 and the categories demonstrated the breadth of the songwriting and performances.
Radio Song was nominated for Best Rock Song, Losing My Religion for Best Pop Performance and the album as a whole for Best Alternative Performance. 
At the end of the night, the band won three categories including Best Music Video for Losing My Religion.
R.E.M. would go on to write many more great pop and rock songs over the next two decades, they'd produce memorable videos and embark on tours even grander and more gruelling than the Green tour, but for many they never managed to surpass the peak collection of pop classics that was Out Of Time. 
R.E.M.: Out Of Time – the songs
RADIO SONG
The first voice you hear on Out Of Time isn't Michael Stipe, in fact it isn't a member of R.E.M. at all. Instead it's rapper KRS-One, asking the listener to change stations because he "can't find nothin' on the radio".
Michael Stipe then takes over above the funky keyboard-driven track, clearly not happy with the songs on the radio and opining that the "DJ sucks" while KRS-One adds brief backing parts here and there.

As the track builds with soaring strings, it switches back to the funky keyboard and KRS-One closes the song. All in all, apart from Michel Stipe's distinctive voice you'd have been forgiven for not knowing this was an R.E.M. song.
LOSING MY RELIGION
Track two is where the album really elevated above its rivals. Opening with a mandolin (possibly the first time a mandolin had reached so high in the charts since Maggie May in 1971), this would become R.E.M.'s biggest chart hit.
With Stipe's clearly enunciated vocals and the first-person direction, it was assumed that the singer was speaking from personal experience: "That's me in the corner, that's me in the spotlight."
Was this about his withdrawal from the touring life? He claimed not, and that the title phrase came from a southern saying that meant someone was at the end of their tether, though none of his bandmates had ever heard it used before. Was Stipe manipulating the listeners again? "Oh no, I've said too much".
LOW
After the two radio-friendly songs to open the record, Low is a real comedown, both lyrically and musically. Written during soundchecks on the Green tour in 1989, the song had been played as a link during the encore in those shows but on the LP it took a darker turn.
The hypnotic bassline and spoken word delivery took the listener into a gloomy depression of madness and mania. As the track progresses the strings come to the fore and the mournful keyboard intensifies. "I skipped the part about love," sings Stipe.
NEAR WILD HEAVEN
The bi-polar nature of the album is evidenced as soon as the final chords of Low drift away and the furious pop blast of this track takes over. Mike Mills had previously sung on R.E.M. tracks such as the cover of Superman, tagged on to the end of Lifes Rich Pageant, but this was the first time he took the lead for an original song on a studio album.
His delivery perfectly suits the summertime Beach Boys vibe. Its jangly guitars and vocal harmonies are completely different to anything else on the record. 
ENDGAME
For the few that were still buying albums on vinyl in 1991, this track ended Side One, the 'Time' side (Side Two was titled the 'Memory' side). Stipe makes make some vocal noises but no actual words can be heard for what would have been a first verse. Instead acoustic guitar, strings and a flugelhorn take over for the second half of the track.
SHINY HAPPY PEOPLE
Few R.E.M. fans were quite prepared for what came next. Still the most divisive song in their back catalogue, this blatant bubblegum outpouring of joy was too much for some to take. Whereas in the past they'd married an upbeat instrumental with a downbeat lyric, here it was full-on 'happy' mode.
However, Buck's infectious guitar part inspired Michael Stipe. "To me, the guitar line was the greatest melody I'd ever heard," said the singer.
So much so that he didn't want to write a lyric over it but was eventually convinced to pen a chorus. Kate Pierson and Mike Mills add layered vocals and, despite its detractors, the song has a certain irresistible charm to it.
BELONG
The second of the songs written during the Green world tour, Belong is another vocal delivered mostly as spoken word. Telling the story of a young mother and her baby and augmented by Peter Holsapple's guitar part just as it had been when played live.
The song chugs along and the chorus soars with harmonised wordless vocals. Few bands were mixing up albums like this, but for R.E.M. it totally worked.
HALF A WORLD AWAY
On an album that showcased the extremes of R.E.M., from the downbeat and achingly beautiful to this, certainly one of the band's most fragile recordings.
Michael Stipe sings of the saddest dusks he's ever seen, his heart aches, he's half a world away. It's pretty much the opposite of Shiny Happy People. And yes, that is Mike Mills playing a harpsichord on a mainstream pop record.
TEXARKANA
Mills was all over Out Of Time and here he got his second lead vocal. Named after the town in east Texas at the border with Arkansas, Mike came up with the road trip vocal and thus got the gig to sing it. A driving track, it's different to anything else on the album and pushes along aided by some Stipean backing vocals and John Keane's pedal steel.
COUNTRY FEEDBACK
If you learn anything by listening to this album it's that the next song is likely to be completely different to its predecessor. Named Country Feedback after the vague likeness to a country song (mainly because of the pedal steel) and the feedback produced by Buck's guitar, the track twists and churns around Stipe's epic vocal performance.
Individually his vocal lines are almost meaningless but as they stack up you're left with the same sense of loss and longing from which the singer is clearly suffering. A brave band at the height of their powers.
ME IN HONEY
From the stark demo simply named Me On Keyboard, this track took on a whole new direction with the addition of Kate Pierson's powerful vocals. The band often threw curveballs to end a record (see the eleventh untitled song on Green or Oddfellows Local 151 on Document) and here was another.
After 10 wildly differing tracks covering deep loss and longing through to the pinnacle of almost silly happiness, here was a boy-girl vocal which gave the final twist of the girl being pregnant and the boy being powerless. The album ends on the hopeless line, "What about me? What about me?"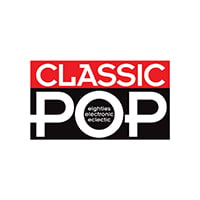 Classic Pop
Classic Pop magazine is the ultimate celebration of great pop and chart music across the decades with in-depth interviews with top artists, features, news and reviews. From pop to indie and new wave to electronic music – it's all here...