Cover versions are sometimes bad, sometimes great. Here's Classic Pop's rundown of the very best cover versions of some of the 80s' very best songs.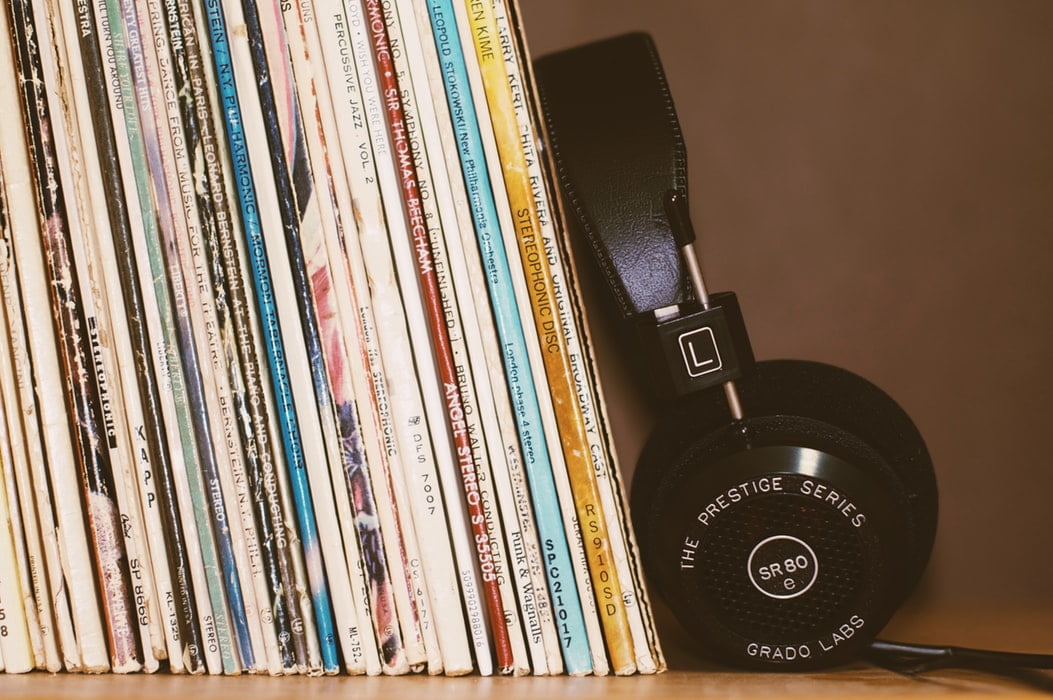 It's a testament to the skyscraping songwriting achievements of the 1980s that its music is constantly being revisited by today's artists. Since 31 December 1989, the highlights of that decade have been continually plundered by singers and bands eager to capture a little of that 80s magic. Some are by artists who lived through that special decade, while others are by those that weren't even born back then. Here, then, is our pick of the best cover versions of 80s hits. Strap in tight…
Our countdown of the Top 20 80s cover versions
20
Sonic Youth – Into the Groove
Original: Madonna
Credited to Ciccone Youth, this improbable Madonna cover by Noo Yoik noiseniks Sonic Youth was cut from The Whitey Album, an LP built around their fascination with the Material Girl. We've chosen not their take on Burning Up but their version of Maddie's 1985 smash, Into The Groove.
Staggeringly, it's as loyal to the discordant, feedback-heavy Sonic Youth sound as it is the pop majesty of Madonna. Her opinion of this most unique of refits, however, remains sadly unknown.
Want more from Classic Pop? Try a print or digital subscription for just 99p and access our exclusive perks and benefits. Find out more here.
19
M Ward

–

Let's Dance
Original: David Bowie
Let's Dance is one of David Bowie's slickest tracks, a glorious, clear-eyed slice of party-funk that won him his biggest hit in years. M Ward's 2007 cover version, recorded for Taika Waititi's comedy flick Eagle Vs Shark, strips back all of that Nile Rodgers tinsel, reclaiming it as a tender folk-blues number.
It's worth checking out the covers album Ward made in 2014 with Zooey Deschanel, Classics, under their She & Him alias, where they revisit 13 favourite songs with the help of a 20-piece orchestra.
18
Calexico – Love Will Tear Us Apart
Original: Joy Division
There have been oh-so-many cover versions of Joy Division's signature number (including Squarepusher, José González, Fall Out Boy, Nouvelle Vague, Soul Asylum and, of course, Paul Young), but our pick comes from alt-country oddballs Calexico who recorded this Americana-inflected take in 2005.
Audaciously refashioning the central melody, it's a rosier, sunnier version than the introspective, intense original and no worse for that. Quite what Ian Curtis would have made of it, though, is another thing.
17
Nada Surf – If You Leave
Original: OMD
Recorded originally for John Hughes' cult romcom Pretty In Pink, If You Leave became Orchestral Manoeuvres In The Dark's highest-charting single in the US, where it peaked at No.4 in May 1986. When 00s teen drama The OC fashioned an episode around Hughes' film, they reached out to alternative rock band Nada Surf to cover OMD's iconic, movie-closing track.
Jettisoning the towering synths of the original, they give the song a lovingly indie makeover.
16
The Flaming Lips With Stardeath And White Dwarfs – Borderline
Original: Madonna
Recorded in 2009 for a Warner Bros tribute album by sonic adventurers The Flaming Lips and experimental crackpots Stardeath And White Dwarfs, this unsettling version of Madonna's 1984 classic turns the song inside out.
A scuzzy, disorientating take, it hoovers out all the pop and reinvents the song as some kind of avant-garde noise project – a sort of sweaty, night terrors take on La Ciccone's rainbow-hued original.
15
Alien Ant Farm – Smooth Criminal
Original: Michael Jackson
The dreadfully-named Alien Ant Farm have failed to make much of an impact after this, their – admittedly dope – debut single.
A guitared-up take on Jacko's 1988 dance classic, it was certainly an MTV favourite in the early 00s (with its video depicting frontman Dryden Mitchell frolicking with a pet monkey and pastiching Jackson's iconic crotch grab) and propelled the simple-headed frat-rockers to No.3 on the UK singles chart.
14
STRFKR – Girls Just Want To Have Fun
Original: Cyndi Lauper
It's worth noting that Cyndi Lauper's 1983 single was itself a cover of a song written and first recorded in 1979 by new wave muso Robert Hazard (he reportedly dashed off the track in just 15 minutes whilst in the tub). Lauper, however, took the number to soaring chart heights, creating an effervescent feminist anthem.
Three decades later, indie outfit Starfucker (politely abbreviated to STRFKR) put out this sympathetic cover, retaining the bouncy fun of Lauper's version while dialling back the synths.
13
Ian Brown – Billie Jean
Original: Michael Jackson
"You're never going to improve on a Michael Jackson song if you cover it," so proclaimed former Stone Rose Ian Brown, a brave man who took on not just one, but two Jacko classics at the turn of the millennium. A fully Brownified take on Jackson fave Billie Jean was released as a double A-side with his similarly idiosyncratic version of Thriller.
Eschewing Quincy Jones' silky production for his own trademark do-it-yourself home-studio sound, Brown's cover acquits itself nicely.
12
Johnny Cash – Personal Jesus
Original: Depeche Mode
The Man In Black's American Recordings series threw up a plethora of bang-up covers, some blindingly obvious and some that were, for a sexagenarian country legend, rather more leftfield. It was producer Rick Rubin who suggested this sleazy, sinister cut off Depeche Mode's Violator album for Cash's 2002 long-player, American IV: The Man Comes Around.
Cash mined something very different for his bluesier interpretation, calling it "probably the most evangelical gospel song I ever recorded."
11


Weezer – Africa
Original: Toto
In December 2017, a Twitter account was set up with the sole purpose of convincing American alt-rockers Weezer to wax a version of Toto's MOR favourite Africa. Just to be contrary, the band first put out a cover of Toto's Rosanna, before succumbing and releasing their irony-heavy version (they even brought in "Weird Al" Yankovic to replace singer Rivers Cuomo in the video) of Africa in May 2018.
The song netted the band their biggest hit since 2006. Result.
Want more from Classic Pop? Try a print or digital subscription for just 99p and access our exclusive perks and benefits. Find out more here.
10
Faith No More – I'm Easy
Original: The Commodores
We can't imagine Faith No More are particularly happy now, three decades down the line, that I'm Easy remains their biggest worldwide hit. Although they were most likely pissing themselves in the studio, it's a surprisingly – no pun intended – faithful cover of the Lionel Richie-composed original.
Which is probably why their fans detested it so much, regularly flipping the band the finger when they played it live. Originally released in 1977, we're sneaking this in on the basis of its reissue a decade later.
9
The Postal Service – Against All Odds (Take A Look At Me Now)
Original: Phil Collins
Phil Collins' chart-conquering power-ballad has been covered umpteen times, mostly by bands and singers who do little to put their stamp on it (we're looking at you, Mariah Carey and Westlife).
That's not an accusation you could ever lob at electro laptop misfits The Postal Service – they being Death Cab For Cutie vocalist Ben Gibbard and DJ Jimmy Tamborello – who delivered this appealingly angular reinterpretation for the 2004 big screen thriller Wicker Park.
8
Foo Fighters – Down in the Park
Original: Tubeway Army
Okay, this one was released in 1979, but we're including it because it's great.
The characteristically doom-laden Down In The Park was the first single to be released from Tubeway Army's sophomore album, Replicas. Despite bombing commercially, it's something of a goth favourite, with starry-eyed versions by Marilyn Manson and Christian Death, alongside this take by Dave Grohl and co.
Replacing the ominous synths of the original with a wall of guitar noise, it was recorded for a 1996 LP titled Songs In The Key Of X: Music From And Inspired By The X-Files.
7
Muse – Hungry Like The Wolf
Original: Duran Duran
Sometimes when a song is so faultless, it would be almost sacrilegious to perform radical surgery on it. It's clear then that Devonian space-rockers Muse were hot and heavy for Duran Duran's 1982 original, so where's the harm in doing a straight, loving, well-performed cover?
The trio first aired the song during a live TV appearance in 2018, a performance so well received that, only a few months later, they released a studio recording exclusively on Spotify. Go listen. Now.
Want more from Classic Pop? Try a print or digital subscription for just 99p and access our exclusive perks and benefits. Find out more here.
6
Paloma Faith – Never Tear Us Apart
Original: INXS
It takes a particularly fearless artist to take on the mighty, untouchable Michael Hutchence, but Paloma Faith's gender-swapped version of the INXS classic Never Tear Us Apart, recorded for a John Lewis ad in 2012, stands almost as tall and proud as the 1988 original.
Seductive and sexy, with a cool Western guitar bridge and a powerfully soulful vocal from one of pop's most cherished eccentrics – it's a must-hear cover that can be found on her second studio album, Fall To Grace.
5
No Doubt – It's My Life
Original: Talk Talk
Talk Talk's version of It's My Life didn't even make the Top 30 in the States, so when Californian ska-rockers No Doubt chose the song to record in 2003, they didn't have to deal with too many people giving them grief for vandalising a classic.
Though it misses the sulky melancholy of the original, No Doubt's version is a pleasingly synth-soaked, club-friendly reinvention of one of Mark Hollis' most sublime tracks. The song reached No.10 on the Billboard Hot 100, remaining on the chart for 28 weeks.
4
The Futureheads – Hounds of Love
Original: Kate Bush
There are precious few Kate Bush covers (I mean, who would even dare?) and even fewer ones that managed to prick the Top 10, with the unlikely exception being northern post-punks The Futureheads who scored a No.8 hit with this guitar-coated version of Dame Kate's 1986 classic (which, somewhat outrageously, only managed a No.18 placing in the UK).
Despite being named Best Single Of 2005 by the NME it was, tragically for The Futureheads, their last ever Top 10 placing.
3
Hot Chip – Dancing in the Dark
Original: Bruce Springsteen
Bruce Springsteen's brand of blue-collar earnestness couldn't be more distanced from the dorky, bedroom-dwelling, über-arch output of electro noodlers Hot Chip, so there was never any chance that their version of The Boss' 1984 classic would sound even remotely similar.
Replacing Springsteen's testosterone-drenched vocals with that of lady-voiced man-child Alexis Taylor, it's a geeky reclaiming of a song that no speccy, pasty-faced dork would have gone anywhere near before.
2
The Be Good Tanyas – When Doves Cry
Original: Prince
The most ear-catching covers are often when a band from a completely different corner of the musical spectrum take on a song from a genre far away from their own. So it was when Canadian folkies The Be Good Tanyas picked Prince's When Doves Cry for a hidden track on their 2006 album Hello Love.
The band's no-frills, Frazey Ford-fronted cover is slower and more delicate, but still boss, a testament to the stately brilliance of the Purple One's 1984 original.
1
Michael Andrews & Gary Jules – Mad World
Original: Tears For Fears
Sometimes a cover can dwarf the original so much that it's the first version that tends to get mistaken as the reboot. So it is with Mad World, the original of which, by Tears For Fears, peaked at No.3 in the UK in 1982. But Michael Andrews and Gary Jules' achingly melancholic, bare-bones cover, recorded for the Jake Gyllenhaal-fronted sci-fi flick Donnie Darko, became an unlikely Christmas No.1 at the end of 2003.
When Adam Lambert sang Mad World on American Idol in 2009, it wasn't Tears For Fears' version that he performed.
Want more from Classic Pop? Try a print or digital subscription for just 99p and access our exclusive perks and benefits. Find out more here.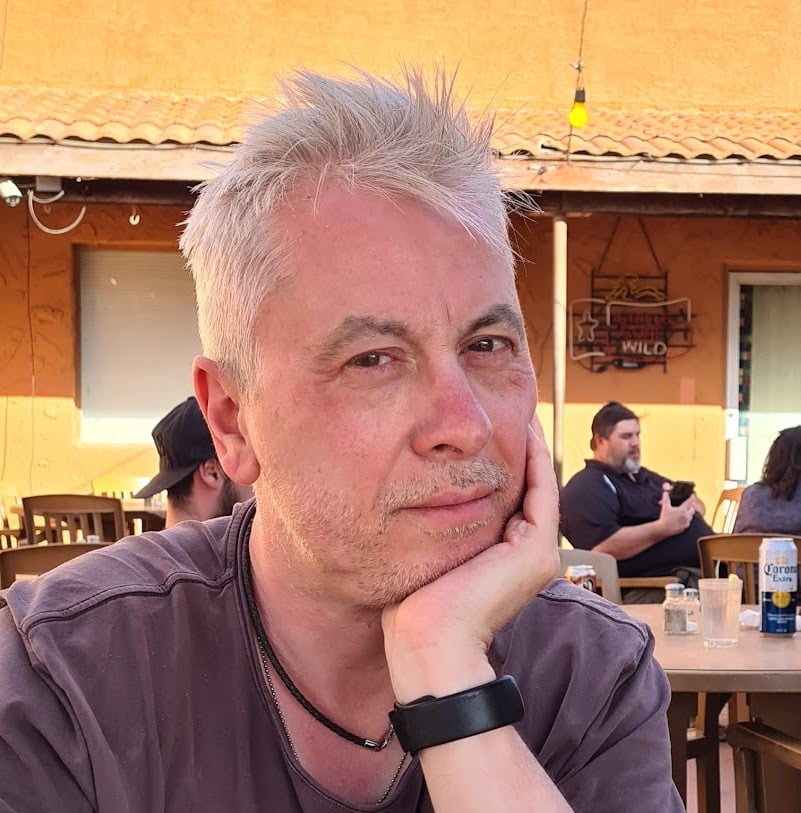 Steve O'Brien
Steve O'Brien is a writer who specialises in music, film and TV. He has written for magazines and websites such as SFX, The Guardian, Radio Times, Esquire, The New Statesman, Digital Spy, Empire, Yours Retro, The New Statesman and MusicRadar. He's written books about Doctor Who and Buffy The Vampire Slayer and has even featured on a BBC4 documentary about Bergerac. Apart from his work on Classic Pop, he also edits CP's sister magazine, Vintage Rock Presents.

www.steveobrienwriter.com