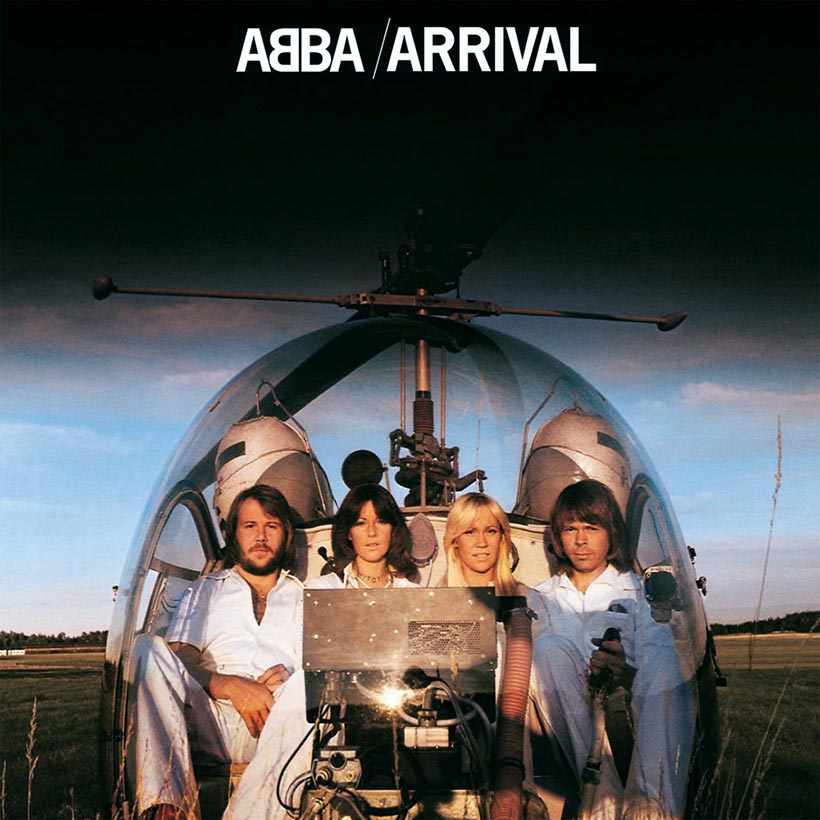 In 2018, ABBA announced they had finished two new songs, their first in over three decades. In issue 43 of Classic Pop, released in the August of that year, we traced the band's life in the studio and spoke to one of the band's historians and recording expert, Carl Magnus Palm… By Andy Jones
The announcement of a new ABBA tour – albeit one with just on-stage digital avatars – was greeted with unabashed joy among the band's huge fanbase. They (and we) had given up on the chance of ever seeing the quartet together again on stage so, four decades after they last played live, even holographic recreations will do.
This virtual tour has now led to an even greater event in the ABBA-sphere, as the band itself revealed: "We all four felt that, after some 35 years, it could be fun to join forces again and go into the recording studio. So we did…"
This, as you know by now, meant that Agnetha, Benny, Björn and Anni-Frid recorded two completely new ABBA songs and their huge global fanbase, already in ecstasy over the avatar tour, is now in a state of extreme anticipation.
What are the songs like? How are the voices holding up? Could the new tracks possibly be as good as the classics? Will they be happy or sad songs? Did they all get on?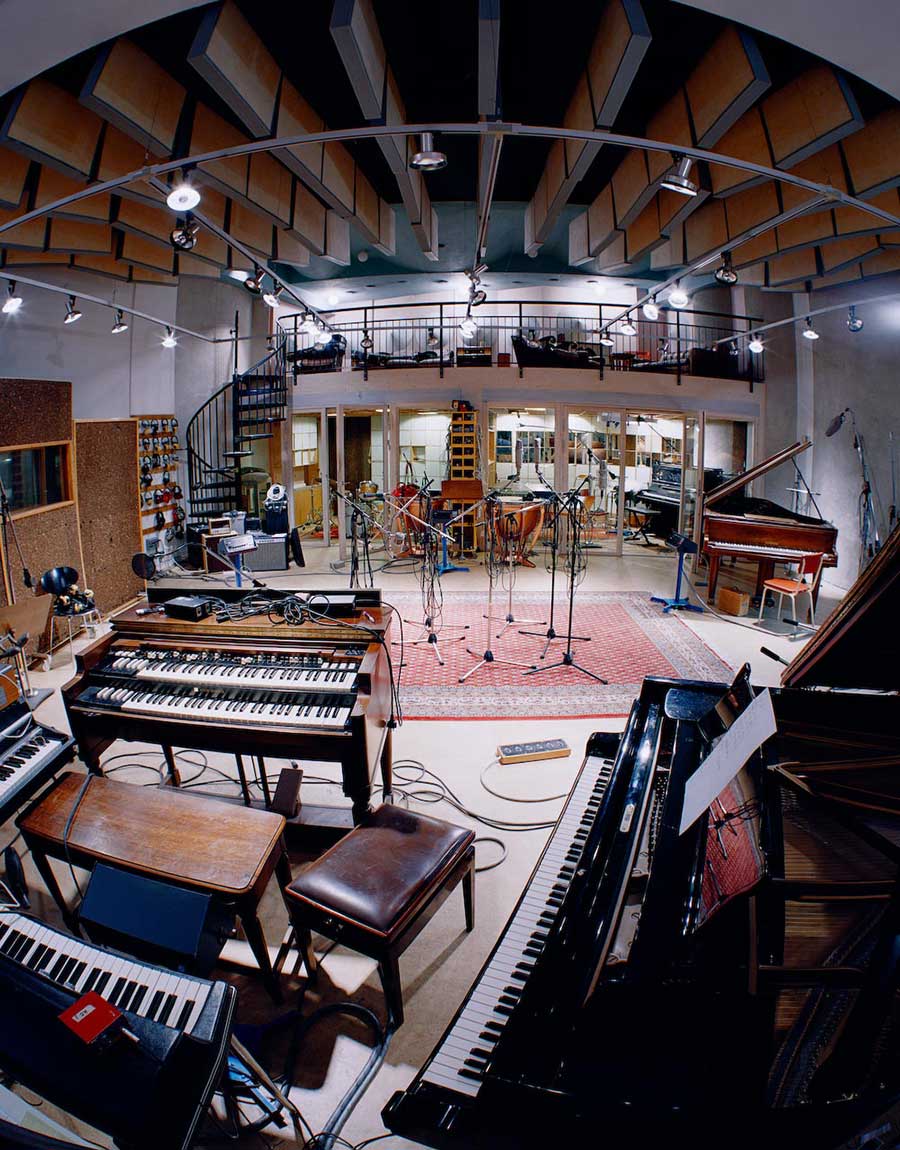 Questions, questions… but the only thing we know for sure is that the end of this year will herald yet another ABBA revival. It's going to be bigger than when Muriel's Wedding and The Adventures of Priscilla, Queen of the Desert propelled them back into the spotlight in 1994.
Bigger even than when Mamma Mia! the musical opened in 1999, or when the movie came out in 2008. Bigger than that 30 million-selling ABBA Gold album. This is avatars belting out the hits and NEW ABBA MUSIC! Mamma Mia…! This is going to be HUGE!
Where it all began
ABBA's fame stems from the Eurovision Song Contest in 1974 and their song Waterloo, yet it was a previous Eurovision that first brought the band together. The four members had all enjoyed varying success well before ABBA formed.
Frida signed to EMI Sweden in 1967 and released several singles before entering the Swedish heats for Eurovision in 1969. She only came fourth but met Benny Andersson during the competition, it would not only seal her musical future but her personal one, too – the pair eventually marrying in 1978.
Andersson had achieved success as a keyboard player with the band the Hep Stars, for which he'd already written his first song with Björn Ulvaeus. He was at that same 1969 contest with Lasse Berghagen with whom he'd written the song Hej Clown (which came second).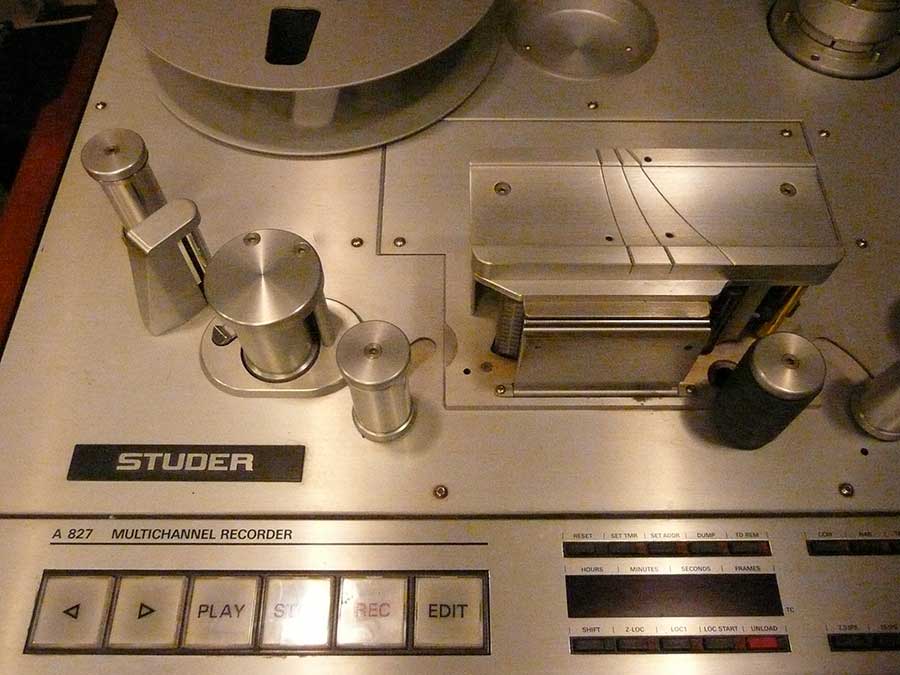 Björn had been in the Hootenanny Singers before he met Benny in the mid-60s. Their songwriting partnership resulted in the song Ljuva Sextital, with lyrics by future ABBA manager, Stig Anderson, which also entered into those 1969 Eurovision heats but was rejected. 
So, three members of the future ABBA and their manager were together at these heats. Then, mere weeks later, Björn met Agnetha Åse Fältskog, who had also enjoyed some solo success with an album called, rather logically, Agnetha Fältskog.
By 1970, now together in a band as two couples, Björn, Agnetha, Benny and Frida were singing as a cabaret act called Festfolk (which also means 'engaged couples') but they didn't produce their first original material until the spring of 1972, when they recorded People Need Love as 'Björn & Benny, Agnetha & Anni-Frid'.
It was the band's first hit in Sweden, after which they changed their name to ABBA in 1973. Of course, the rest is musical history.
The band's hit singles and albums – estimated at between 380 and 500 million sales – plus the tensions and break-ups are all well documented. What is perhaps less well known is the band's recording history.
The recording process
One man has spent the last 25 years meticulously researching the background of each and every ABBA recording.
Carl Magnus Palm has now written several books on the band, the most successful being ABBA – The Complete Recording Sessions, in which he traces their history through studio recordings, with much of the information coming from direct interviews with all four members.
With the news that ABBA have been back in the studio, it seems Carl will have to add another chapter to his book that's already widely regarded as the definitive account of the band's recording practices.
"I wanted to do something similar to Mark Lewisohn's The Complete Beatles Recording Sessions," explains Carl. "Of course, it had to be about ABBA. They were the only act that I thought it was worth doing a book on because I love their music and, at the time, there wasn't really anything in-depth about them.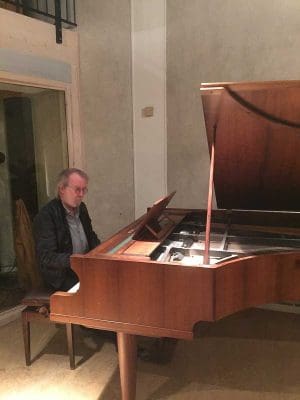 "I started researching and was fortunate to get the collaboration of the band members, especially Björn and Benny, with whom I did several interviews."
During his research, Carl was surprised to find that each of their songs had been crafted in a very similar way.
"Benny and Björn would bring a song to the studio and work with session musicians – a small group picked from the same pool they always used – and then they would work out the arrangement of the song.
"Initially, Björn and Benny might have felt that they'd written a track in one style, like maybe a waltz or a rock 'n' roll song, but then when they went to the studio, they might try it out as something else, like maybe a disco number or as a ballad. They would try all of these styles until they found the right format.
"Hopefully, after a long day's work, they would have a backing track. After that, they would start doing some overdubs and then this backing track would be mixed down as a rough mix onto cassette tape, which Björn would take home.
"He would then listen to it over and over again to get a feel about what the song was about so he could then write the lyrics."
This process differs from a more traditional songwriting approach, where music and lyrics come together at the same time. In ABBA's case, however, the style of the music very much dictated the lyrics.
Carl says: "The thinking was if they'd written the words first, maybe a ballad about being in love, then they might take that to the studio, where it then worked better as a disco number, so those first lyrics would not be appropriate. Instead, they would create the music first and Björn would extract a message from the melody.
"Then, with the lyrics in place, they would get Agnetha and Frida into the studio. Usually they knew which was a song for Agnetha and which was a song for Frida, although sometimes they might be like, 'Okay, Agnetha has three songs on the album and Frida only has two, so let's do this one for her.'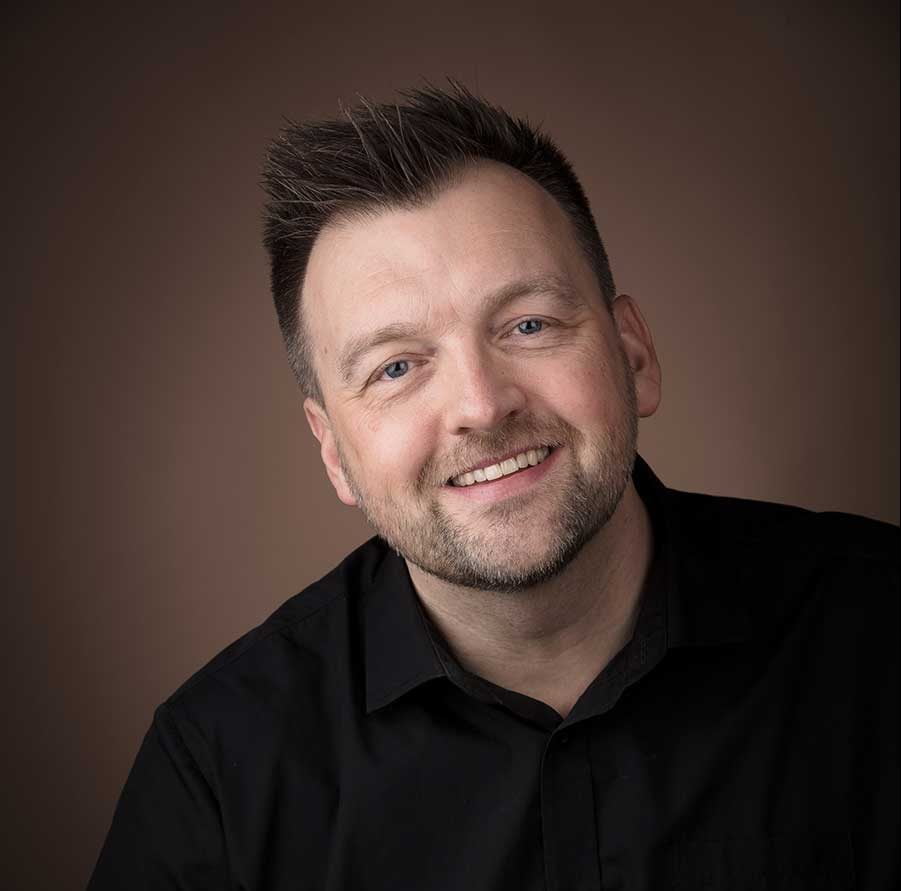 "Then they would spend a day recording the backing and lead vocals, then continue with overdubbing and mixing, which was a parallel process as Benny would always have a million ideas while they were mixing."
This process – music, recording, lyrics, singing – was the way the band would record most of their material, bar their earliest work.
"It was different at the beginning because then they didn't have much studio time," Carl explains. "Like everyone else, they had to finish one or two songs per day, so when they came into the studio to record [debut song] People Need Love, they had the complete song, the tune, lyrics and everything."
Read more: ABBA – album by album
The studios
ABBA were signed to Stig Anderson's Polar Music, a hugely popular label in Sweden, and those early recordings were completed in several studios. However, the majority of their 70s output was recorded in just one studio: Metronome in Stockholm.
"Today it is called Atlantis Studios," notes Carl. "It's a legendary studio tied to a legendary label, Metronome Records. In terms of ABBA's history, I'd say this studio is more important than Polar Studio, where they recorded their later work.
"In Metronome, they recorded the very first ABBA song, People Need Love, and it's also where they recorded most of the Ring Ring album, the entire Waterloo LP, much of the ABBA album (their third), and the entire Arrival record, except for the basic backing track for Dancing Queen. It's essentially the studio where ABBA was born."
It's also, by the sound of it, a studio that – rather like Abbey Road and its association with The Beatles – still retains a lot of the gear and history.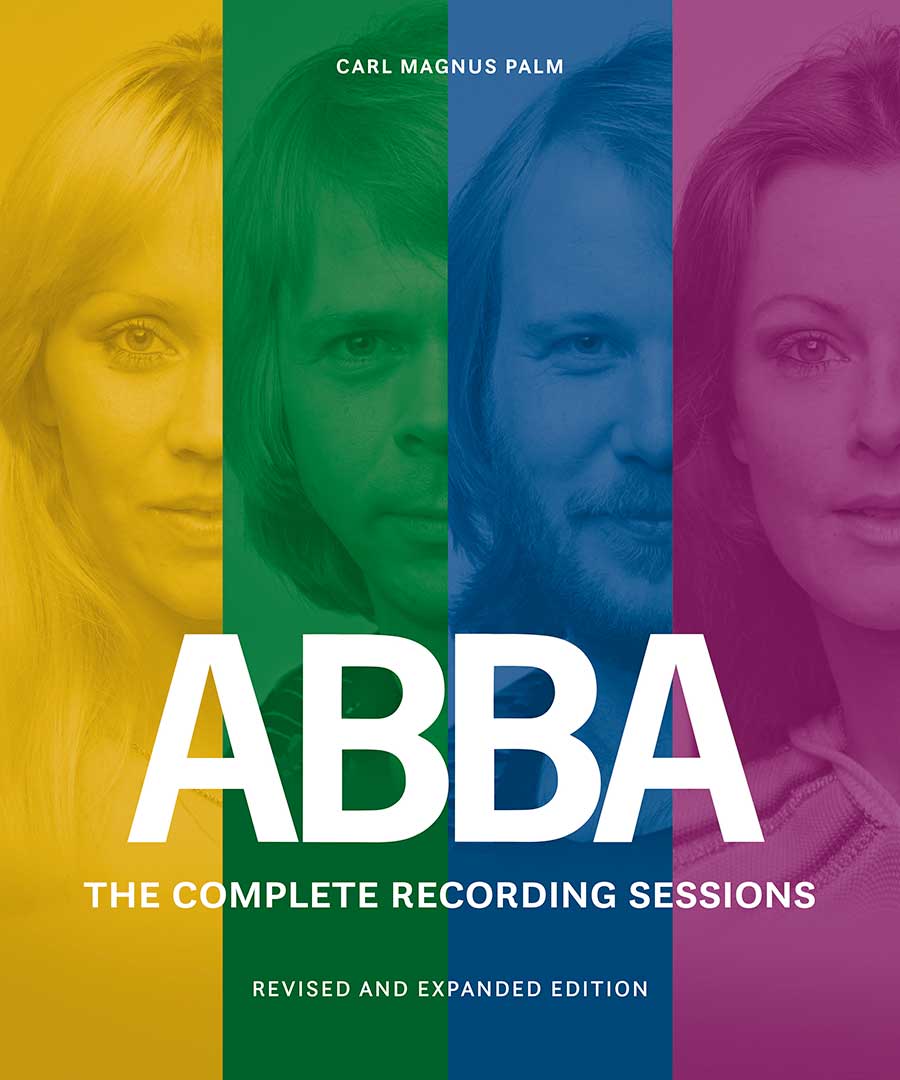 "The amazing thing is that it opened around 1960 and basically still looks the same as it did back then. Up until a couple of years ago, they still had the grand piano that you hear on Dancing Queen and Waterloo and they still have the electric piano you hear on Knowing Me, Knowing You, the timpani you hear on Money, Money, Money, the microphones that Agnetha and Frida used, the marimba from Mamma Mia and lots of other stuff from that era."
As the band's popularity mushroomed, however, they would eventually outgrow Metronome.
"The problem for ABBA at that point was that they were struggling to get enough studio time," says Carl. "Metronome had a kind of quaint system. It was owned by the Metronome record label, so they had first dibs to access it but there were other independent labels that used it. One would have it on Tuesdays, one would have it on Wednesdays and another on Thursdays.
"I think Polar [ABBA's label] had it on a Wednesday and that was when they were supposed to get all their recording done.
"That was fine in the 60s, when you had prewritten arrangements, but by the 70s, a modern pop band like ABBA would need to experiment, so one day a week wasn't enough and they would have to negotiate with all the other record companies to try to get another day!
"It became really frustrating, so they decided to get a dedicated studio space.
"At this time, there was also more money coming in from ABBA sales that they stood to lose in tax. So they decided to invest in the new Polar Studios and make it their dream studio."
ABBA built Polar Studios by converting a cinema in Stockholm.
The band initially worked with Tom Hidley, from the specialist studio design company Eastlake Audio, on its construction and although he eventually pulled out of the project, the finished studio was a technological and acoustic triumph.
It was so good that ABBA would eventually rent it out to some huge acts, including Genesis, Roxy Music and Led Zeppelin.
"Everything was installed there that they wanted," Carl reveals. "The best grand piano, the best gadgets that they had seen in other studios, and a control room that was large instead of the small boxes that control rooms usually were at the time.
"Benny and Björn spent so much time in the control room during lengthy mixing sessions that they wanted it to be a nice space."
ABBA would go on to record their last three albums, Voulez-Vous, Super Trouper and The Visitors at Polar.
It amounted to about half of their catalogue but, unlike Metronome, which is open to this day as Atlantis, Polar Studios was sold on and eventually closed down due to a dispute over rental costs – a sad end to a studio with such a recording legacy.
However, for a feel of what Polar was like, it has been recreated – at least in part – as an exhibit at the ABBA Museum in Stockholm.
Easier still, check out the video to Gimme! Gimme! Gimme! (A Man After Midnight) below, which features the band at Polar.
The legacy
Even though one of the key studio locations no longer exists, the music recorded there lives on and on. Carl has an interesting take on ABBA's enduring appeal.
"Of course, it is mainly down to the quality of the songs but it's also probably because they offer something that no-one else is offering these days. Even though they wrote all these songs about divorces and splitting up, ABBA's music is essentially a kind of 'happy music'.
"There's an energy there and it is focussed on melody first and foremost. Melody is not the priority for many artists these days, it is more about rhythm, image and riffs. I'm not saying that is wrong, but it's different from what ABBA were doing.
"The other big reason for their enduring appeal is that they never came back with a proper reunion, an album or a tour, so you had this tension between them and an audience asking 'Why won't they come back? Will they ever? Is there still time?' So I think that is part of it: a mystery and a tension."
Now, of course, that reformation has taken place, if only for two more songs, and there is also the prospect of that virtual reunion, the hologram tour.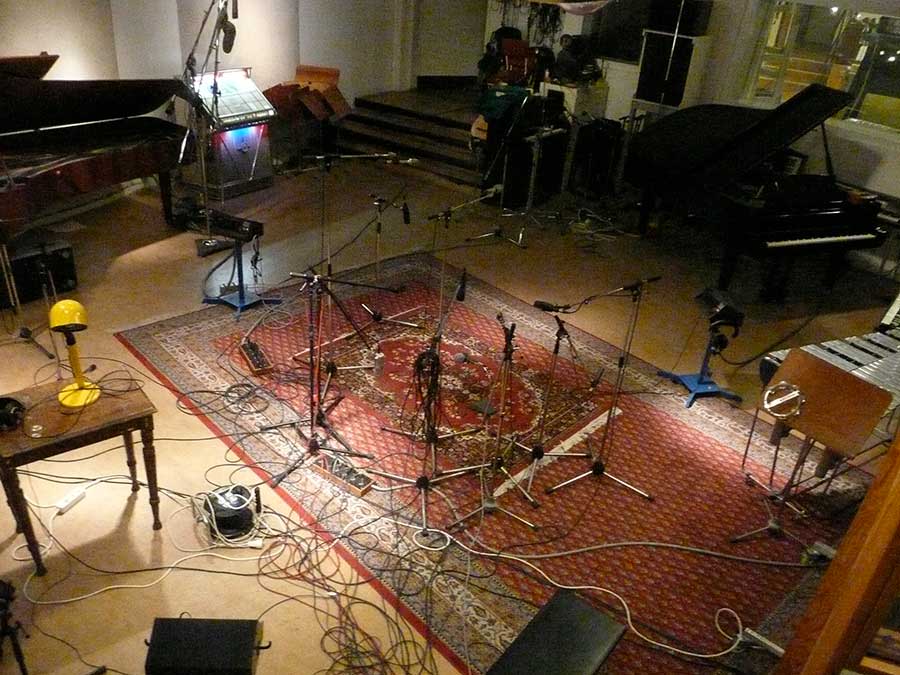 "I'm really interested in seeing what they will come up with," says Carl. "Apparently, it's going to be really spectacular in terms of the technology, like nothing we have ever seen before and a lifelike representation of them. If nothing else, it has provided them with a platform to record some new music, so I am 100% for it!"
In all of his research, one of Carl's most interesting finds was that even though ABBA disappeared as a band in 1981, this most recent reformation was not their first. They'd actually sung together – albeit in private – on several occasions since their split.
"I think they always stayed friends," Carl says. "Maybe there was some bitterness – depending on which member you asked – at the time after the marital splits, but I don't think that there was any lasting animosity. I know that they sang together at friends' birthday parties as early as 1986. They did that again in '92 and in '99 and maybe at other times."
Even more interestingly, Carl has had access to a vast vault of unreleased ABBA recordings. Having seen that and heard some of them, does he think any of these will ever see the light of day?
"That is the $64 million question," he laughs. "It's hard to say. Historically, they have been more reluctant than any of the other big, legendary recording acts. They are probably the No.1 act in terms of being very protective of their unreleased stuff. There has been a few unreleased tracks come out, but not many, so I wouldn't bet on it."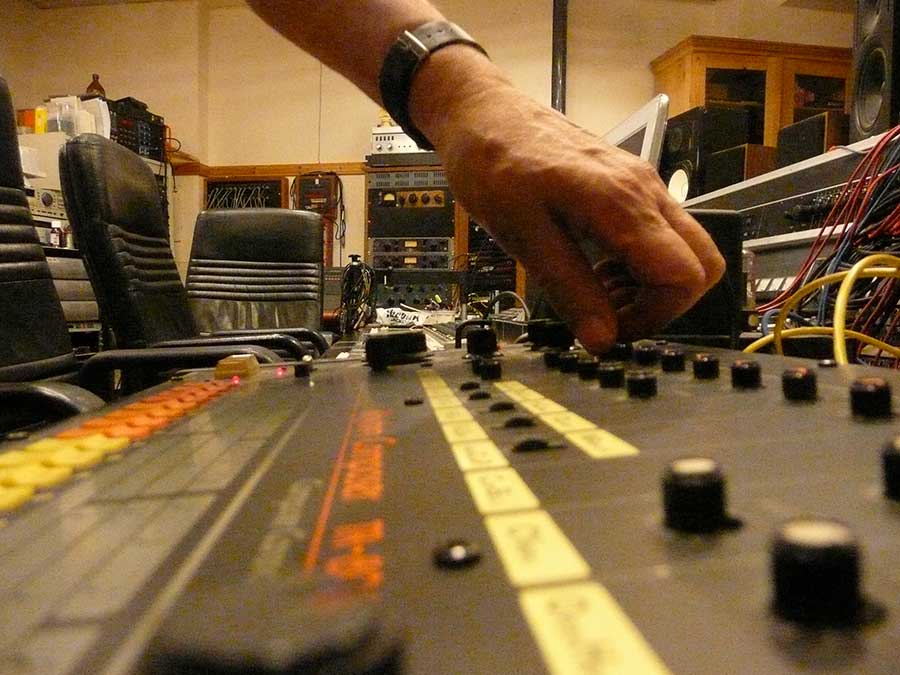 Have there been any tracks that he's heard that warrant a release?
"In the Thank You For The Music boxset that was released in 1994, there was a 25-minute medley called ABBA Undeleted, where they had snippets of unreleased tracks. That includes parts of a song called Just A Notion, which I personally think should be released."
Carl ends by revealing that his next book will go into even more depth about ABBA, as well as hopefully revealing more about the latest reunion.
"Even though ABBA: The Complete Recording Sessions is 448 pages, there was still lots of stuff that I wanted to put into it, like details of the album sleeves, the concepts behind them and so on. I've also talked to people who worked for their record companies like CBS in the UK.
"There are some fascinating stories and I have also had more access to unreleased music, so I will discuss that in the new book plus, of course, all the details that I can extract about the brand new recordings." 
Carl's book, ABBA: The Complete Recording Sessions, is available here.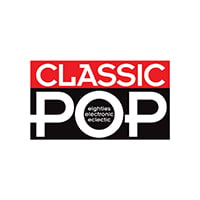 Classic Pop
Classic Pop magazine is the ultimate celebration of great pop and chart music across the decades with in-depth interviews with top artists, features, news and reviews. From pop to indie and new wave to electronic music – it's all here...